Manufacturing / France
If the glove fits
Luxury giant Hermès is at the forefront of a movement to revive one region's leather-work traditions.
Jean-François Lefort is handling a soft, brown, suede hide like a pastry chef. The glover of 32 years drapes the supple lambskin over his wooden workbench, bastes it with water and begins intuitively pulling and stretching the surface to find the perfect spot to cut a pattern. "You need to find the elasticity so the glove can come off easily without altering the shape," he says, etching a line in white ink. He reaches for his large antique-looking shears and a main de fer (iron hand): a complex glove-shaped contraption that works as a template to cut a pattern in a hydraulic press. "This was invented by a man called Xavier Jouvin in Grenoble in 1838."
While Jouvin's method survives, the booming glove industry he knew did not. This southwesterly French town of Saint-Junien in Limousin was once its epicentre.
"There were 55 glove factories here in the late 1960s and just a few remain," says Lefort, who flicks through a brochure that shows the gilded glove advertisements that defined the town's heyday. "When the glove workshops closed most of the workers moved into the paper and cardboard industries."
Yet this new facility, with its warren of light-filled workshops, is part of a movement to revive the region's leather-making tradition. It was inaugurated in June by French luxury giant Hermès, which acquired and converted the vast derelict building that was once a wool mill. Today it is a two-storey manufacturing space on the banks of the Vienne River with state-of-the-art wooden worktops and an elegant staff canteen. It's surrounded by many abandoned factories, home to the tanneries and gantiers (glove-makers) of a former era.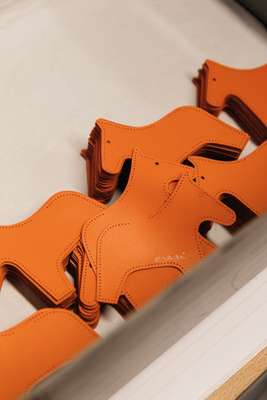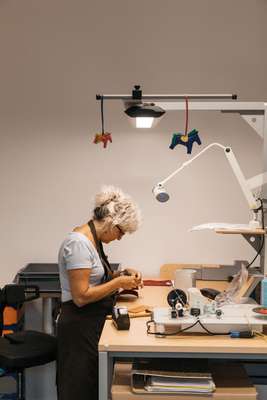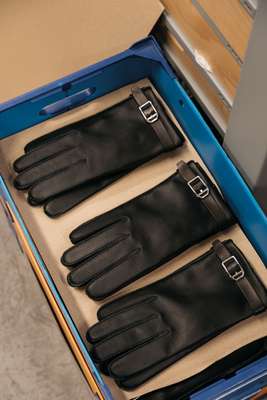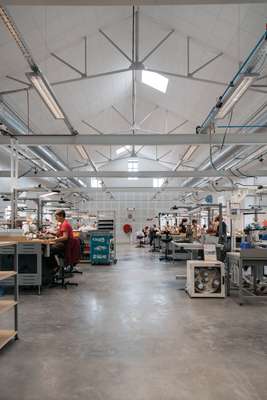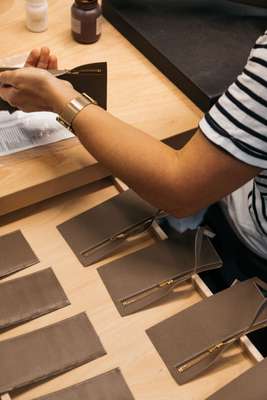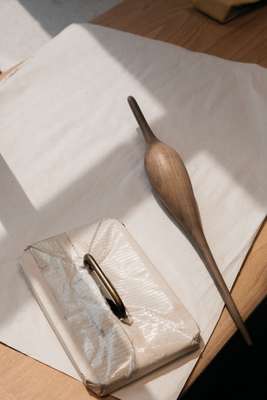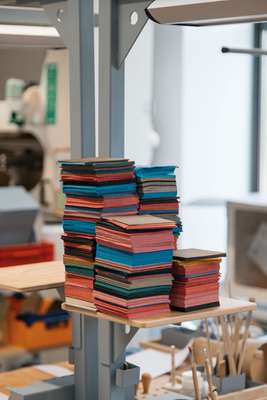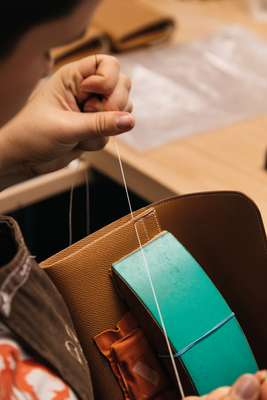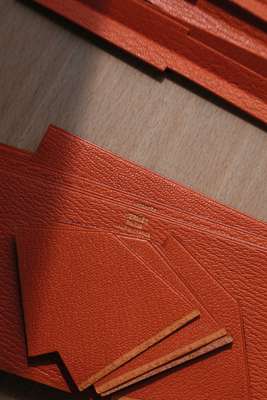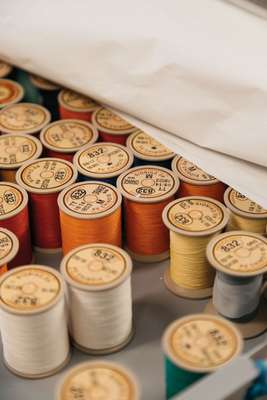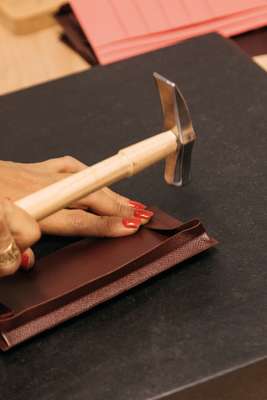 Hermès is not a newcomer to the Haute-Vienne: the brand had been partnering the prestigious 1919 Glove-making Cooperative since 1981 (it bought the company in the late 1990s), making gloves in materials such as kidskin and alligator for its collections. Back then Hermès' glovers worked in a small house in the centre of town. The recent significant investment here is part of a new strategy: Hermès is in the process of setting up regional clusters all over France.
These groups of workshops are home to the master craftsmen who create the signature Kelly and Birkin bags that the company is so famous for, but also educational schemes designed to recruit and train a whole new generation of French talent. "Recently we inaugurated new sites at Val de Reuil in Normandy and another in Héricourt, in the eastern region of Franche-Comté," says Guillaume de Seynes, the executive vice-president of the manufacturing division and equity investments at Hermès International. "Now all of Hermes' leather goods – some 15 manufacturing locations in total – are based entirely in France."
It's telling that Hermès has chosen to invest so heavily in the country, despite its strict labour laws. Though the company made a record net profit last year of €1bn (a rise of 13 per cent) it is determined not to become a victim of its own success. By investing in a network of specialist regional workshops with slow production values, the group's 47-year-old chief executive, Axel Dumas, is future-proofing the quality of the brand. While the hundreds of extra jobs are good news for provincial France, the authentic provenance is also a strong selling point in the increasingly competitive luxury market. "This is a pure French product," says one Hermès employee of five years as she puts the finishing touches (which include a secret signature) to a wallet. "I like to think of the life this wallet might have."
The Saint-Junien site is part of a southwest axis that includes the nearby ateliers in Nontron and Montbron (about a 30-minute drive away). The building provides spacious digs for the 50-strong glove-making department but also houses a further 70 artisans to create other leather Hermès products. The initial training process takes up to a year and applicants come from all walks of life. "We recruited a bus driver, a gardener and a social worker," says Sylvie Trigeaud, a former hairdresser who is one of Hermès' craftsmen-cum-mentors tasked with tutoring new recruits.
Each trainee is given their own set of tools: a wooden and metal mallet, a large clamp, multiple needles and awls, hot irons and a skiving knife. Part of the training is to learn how to care for, fix and maintain the tools, which they will keep for the length of their careers. "We even show them how to make certain pieces," says Trigeaud, who shows us a large knife sharpener crafted in the first weeks of the course. "One of the first skills is observation – to watch the gesture."
At Hermès each artisan works on a single product from beginning to end. There are no production lines. "You create a product and you are proud of what you've done," says Marylene Bemrose, who was one of an advanced party of artisans to work here and attended the foundation-stone ceremony. Today she is working on a pea-green wallet and will mentor the new recruits in the second phase of their training. "Though Saint-Junien was all about gloves it's a very good thing to diversify."
Even so, the site still feels part of this glove-centered culture. The ground floor is full of curious hand-shaped tools: a line of main chaude ("hot hands" for steaming and shaping the gloves) appears to wave out of the windows, which look out over the river. Next door a derelict factory will soon house the Cité du Cuir de Saint-Junien: a museum and visitors' centre that will be dedicated to the leather industry.
Lefort, who worked at another prestigious Saint-Junien house called Agnelle (where he made long leather gloves for Madonna's 2012 Super Bowl appearance), has two young apprentices who will eventually take his place. He introduces his 24-year-old charge Pierre Montemezzo, whose great aunt was a glove-maker in the region. "Pierre doesn't yet realise his true value," says Lefort. "He has talent. He is continuing a tradition. It starts as a job and then becomes something like a love affair."