Observation 2 / Vienna
Image conscious
Vienna's city council is doing a Google and mobile-mapping its streets. The mission? Use public space and get rid of old sweet machines.
It's like being in a video game: there's nothing like sitting in a van watching the city go by, not just through the window but also on multiple screens offering a virtual-reality-ish view in real time. I'd never quite known how mobile mapping worked but this autumn I got a crash course in Vienna – where mobile-mapping vehicles are back.
First came Google: in July a funky car equipped with a rotating 15-lens eyeball-like camera on its roof once again roamed Vienna's streets. After grappling with Austrian data-protection restrictions back in 2010, Google Street View was allowed to shoot images on local streets and alleys.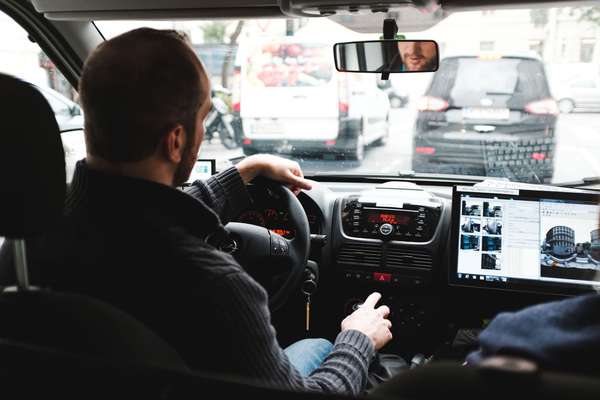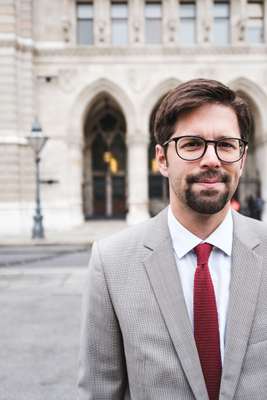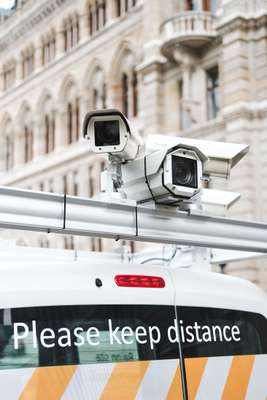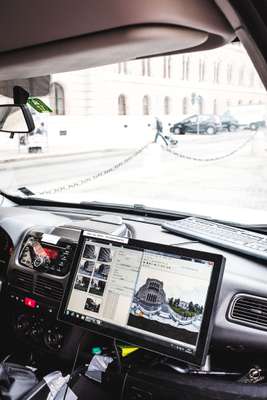 But now Google has car-cam competition. The city of Vienna took inspiration from the technology giant and launched its own mobile-mapping project, photographing streets from a van topped with 13 cameras on the outside, multi-image screens in the front cab and lots of wires connecting to stacks of drives and hardware in the back. Under the auspices of the city-run project Wien gibt Raum ("Vienna provides space"), a long-term strategy for public space spearheaded by vice-mayor Maria Vassilakou, every Vienna street will be surveyed and recorded.
Vienna's municipal officials have a grand plan for the data: "Fifteen city departments deal with public spaces," says David Vladar, the project director for Wien gibt Raum, explaining how difficult it can be for Viennese to apply for outdoor-café permits, register street parties and more. "We needed to not only get an overview of what's in the city but also make it easier for people to use public space."
Ultimately the data will be used by officials in charge of aspects of public space ranging from traffic-light placement to general city furniture ("We've got a lot of stuff standing around that we need to be aware of," says Vladar, including decades-old empty sweet machines). The data will also help speed things up when it comes to citizens looking for permits. Instead of sending three city departments to view a site in person, its detailed image can be called up, simplifying operations for everyone.
For the public-space mapping project, officials started by talking to Google. They soon realised that despite the company's willingness to co-operate, Vienna wanted to own the data and improve on Google's idea. Operated by Swiss company iNovitas, Vienna's geodata collection produces images accurate to 10cm, rather than Google's 1 metre. And in Vienna, faces and licence plates are pixelated to conform to strict data-protection laws.
Local reaction to the vans has been mostly positive but what happens after the data is collected? Can anyone use it to peek at Vienna's streets? "After the data comes in we'll make that decision," says Vladar. "If there's no reason to hold back, we'll share it."
No matter how open the access, it's all part of a larger plan to improve Vienna. "The quality of public space is a crucial factor for the quality of life in cities, especially in growing ones," says Vassilakou. Discovering and recording what's out there is a part of keeping that quality up.