Bakeries / Global
Rising demand
The fortunes of bakeries are on the up thanks to a batch of hands-on entrepreneurs. Their products are also enriching the lives of urban communities by bringing neighbours together for a slice of the action. We meet three stars earning their crust.
Once it seemed like faddy diets might condemn bread (and pasta and potatoes) to the footnotes of history, but bakeries are still central to communities. We meet the entrepreneurs cutting it in Stockholm, Tokyo and Melbourne.
---
Fresh (from the oven) thinking
Fabrique, Sweden
Corrugated iron rescued from a barn props up a wooden counter stacked high with crusty brown rolls at Fabrique in Stockholm. Queuing customers glance through the tall window into a white subway tile-clad kitchen, where a team of bakers heft trays of dough into vast stone ovens. This is the largest space run by the brand, which has grown to 16 locations in the Swedish capital and four in London since starting in 2008.
The company set out with the goal of specialising in slow-fermented sourdough loaves. "We wanted to be a modern, urban bakery but with the breads you might have had 200 years ago," says Charlotta Zetterström, who founded Fabrique with her husband David after the pair "spotted a gap in the market" for baked goods free from artificial ingredients and flavours. "Since the Second World War we've all been trying to cheat and add preservatives to everything, so we can make everything quicker and keep it for longer. But people have understood that it doesn't taste how it's supposed to."
That taste, according to Zetterström, should be simple and comforting, reflecting the historic importance of bread in a Swedish diet that's long been limited by the harsh climate. It should also be rich enough to be celebrated, thanks to the purity of the flour and addition of butter. Fabrique's loaves are rather expensive even by Scandinavian standards, but the entrepreneur says that the ingredients rather than the price tag have fuelled the humble foodstuff's revival into something of a status symbol in Stockholm kitchens. Customers are no longer just taking the bakery's bread home for their families, she says, but serving it at dinner parties or gifting it to hosts instead of chocolates or flowers.
"It's a statement about your lifestyle, that you're healthy and know what you're buying," says Zetterström. While it's debatable how "healthy" bread is, it is noteworthy that Fabrique has managed to expand despite a simultaneous boom in raw-food and vegan cafés in Stockholm. Zetterström is critical of the anti-wheat movement but wasn't afraid of it dampening her success. Perhaps a more relevant trend, she argues, is the demand for a greater sense of community in a country where almost half of households are made up of childless single adults, many squeezed for space in the larger cities. Thanks to a boom in flexible working and a strong economy that's fuelled a rise in solo dining, bakeries such as Fabrique provide opportunities for interaction with strangers.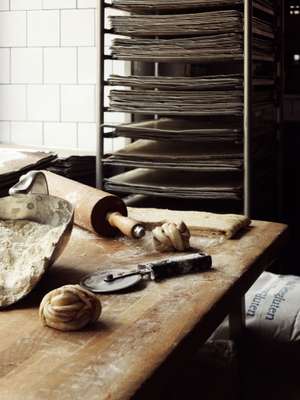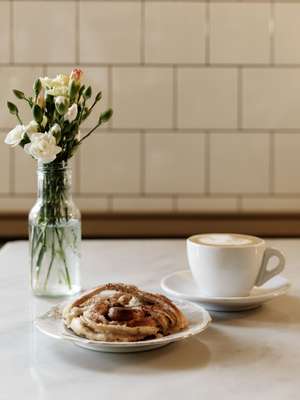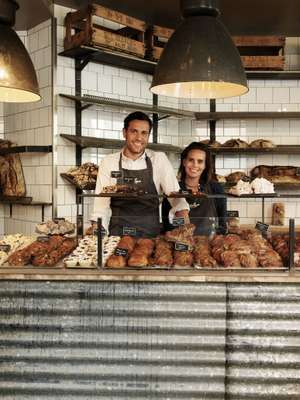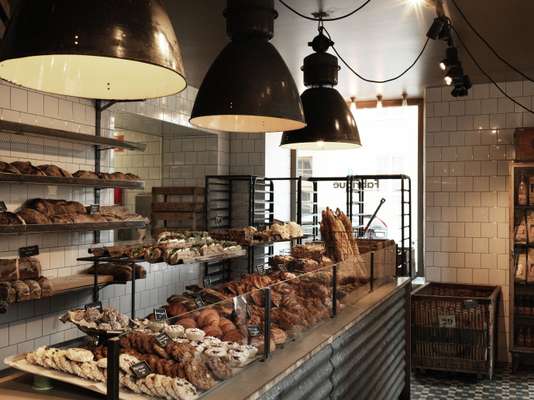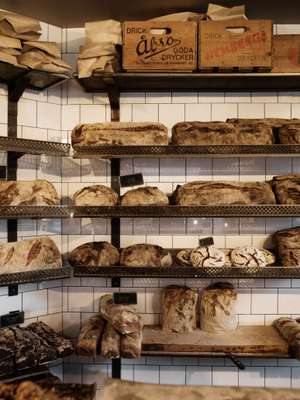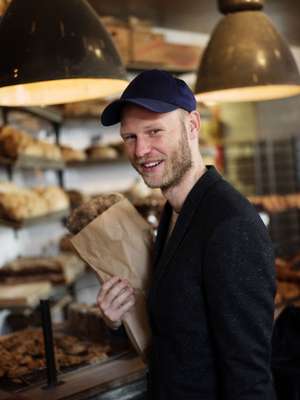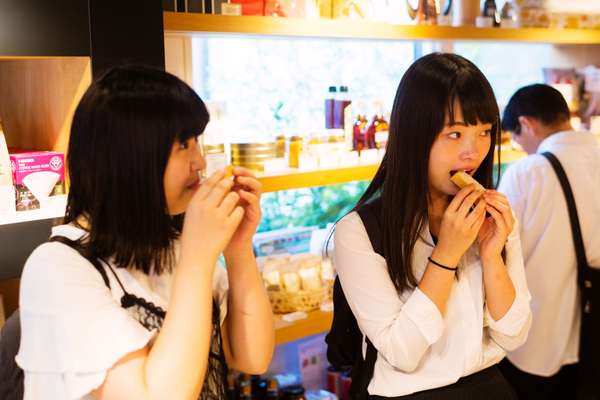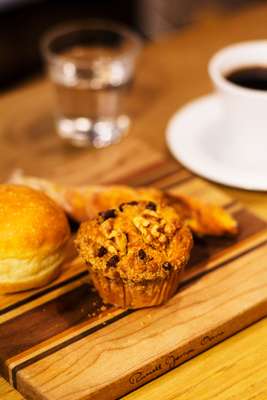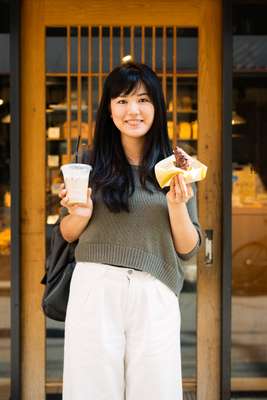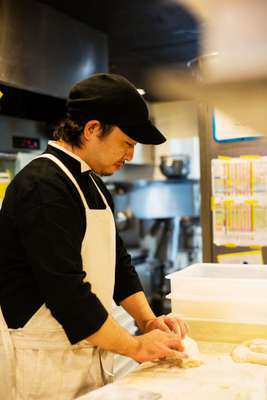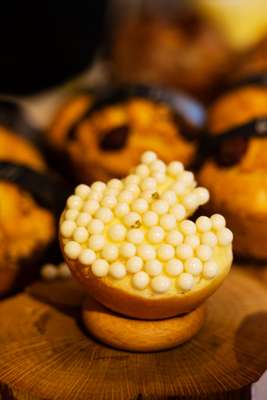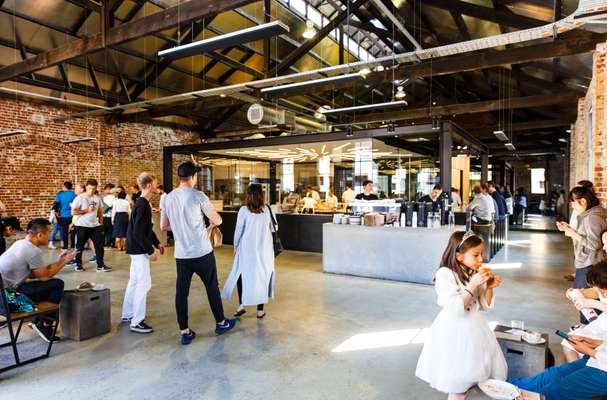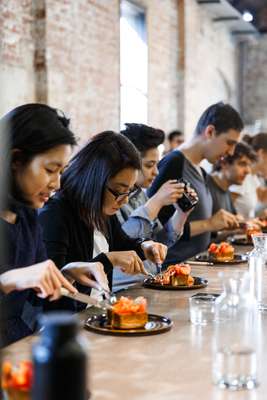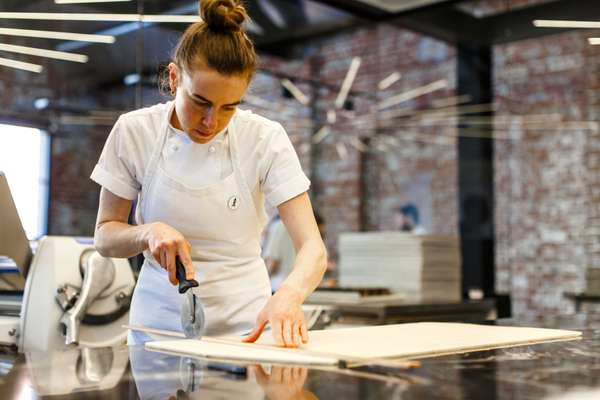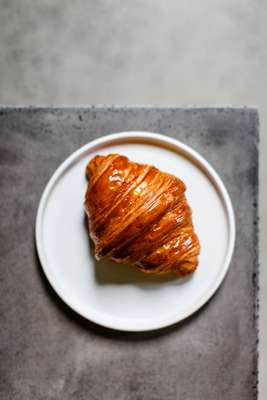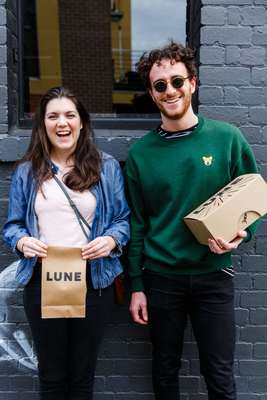 "We're inspired by other European cultures that are more sociable," says Zetterström. "I think it's very good for us Swedes, since it's dark for nine months a year here, that we're going out more and meeting other people."
Recipe
Levain sourdough bread
Ingredients
For the levain (sourdough starter)
340ml water 285g organic white flour
(makes 625g of sourdough)
For the main dough
500ml water
940g organic wheat flour
625g wheat sourdough
31g sea salt
(makes 2110g of dough, including the levain mix)
Method
At least 2 days in advance, mix 340ml of water and the organic white flour to make the sourdough starter.
Mix 500ml of water with the wheat flour and sea salt. Then add in the starter.
Rest for 30 minutes, mix again for 5 minutes and then put somewhere warm for 1 hour.
Fold it after an hour and leave to rest for another 30 minutes.
Put it in the oven for about 25 minutes at 260c.
Unexpected bake
365 Nichi, Japan
The conventional Japanese view of bread isn't flaky croissants and hard-crusted baguettes. It's fluffy buns topped with corn, sweetened and shaped like melons or filled with curry, yakisoba noodles or croquettes. However, there has been a shift in the market as young, European-influenced artisanal bakers have emerged.
Tokyo's 365 Nichi is owner-chef Akimasa Sugikubo's attempt to bridge the two extremes. At his small shop in the city's Tomigaya neighbourhood, he and his staff make pain complet, baguettes and croissants as well as their own versions of Japanese classics: anpan rolls filled with red-bean paste; deep-fried buns with curry and kabocha pumpkin paste; and spongy shokupan loaves made with cream.
"For me it's important that a bakery is rooted in the country where it's located," says Sugikubo. "People from overseas might see our bread and think, 'Why do they put all that stuff on it?' But that's our culture." The ingredients in old-fashioned Japanese bread have typically been of a low quality: the kind you'd find wrapped around a cheap sausage. "I wanted to elevate this type of bread by improving the quality," he says.
Sugikubo is a pastry chef by training and his education in breadmaking is limited. "I learned for one year when I was 23 so I don't rely on conventional recipes; I come up with my own based on what I think tastes good," he says.
Everything from the sign outside and the wooden interior to the staff uniforms has been chosen to convey the idea that 365 Nichi is a stickler for quality. Sugikubo, who buys his ingredients from organic and natural farms around the country, freely experiments with new ingredients: his Japanese-lantern fruit bread was a hit and his iyokan citrus peel, currants, bananas and almond cream loaf is always a popular choice. "We are a bakery but we never set out to be just a bread shop," says Sugikubo. "There are times when you come across something that's totally unfamiliar but it's what you've been looking for. That's what we try to do."
---
Selling like hot cakes
Lune, Australia
It was a stint in Paris and the ritual of eating a croissant each morning that spurred Kate Reid to ditch a career as an aerodynamic engineer with Formula One to retrain as a pastry chef. After learning under the tutelage of Christophe Vasseur at Du Pain et Des Idées in Paris, she saw a gap in the market in her native Melbourne.
Today Reid turns out croissants that are deemed among the world's finest. Set down a quiet lane off Fitzroy's lively high street is Lune, the croissanterie that she runs with her brother Cameron, which sells some 8,500 pastries a week from a climate-controlled, glass-walled cube at the heart of the converted warehouse that's been their base since 2015. It's the brand's grown-up space, a far cry from their previous shoebox-sized test kitchen in a suburban street in south Melbourne.
At the test kitchen the pair would arrive at 03.00 each morning and bake for four or five hours. "Then we'd pack up the whole kitchen really quickly; everything was on wheels so we'd wheel it out of the way and swing open the front door," says Cameron. Customers would begin to queue before dawn, even in the chill of winter, enveloped in blankets and hopping from foot to foot to keep warm. There was a limit of six pastries per person and the Reid duo eventually introduced a ticketing system, dispensing the prized papers down the 100-deep line before opening at 08.00, so those waiting knew whether they were safe or in what became known as "the grey zone" when all the pastries had been budgeted for.
Despite the steady stream of customers there's a palpable level of calm in the new space. Part of Lune maturing as a business meant choosing to forgo the old fast-and-furious service in favour of a slow and detailed experience. "It's very important that when the customer gets to the front of the line, they're taken care of and they're not rushed through the process," says Cameron. "The first 10 people were incredibly regular; it was so nice to show up and know they were there. To have people already waiting made me think that I'm doing this for a reason."