Politics / Faroe Islands
Sea change
A tiny North Atlantic archipelago of 50,000 people, the Faroe Islands falls under the Danish crown. But economic growth and cultural confidence means that some Faroese see themselves as increasingly distant from the Danes. Amid growing calls for full independence, we meet the islanders to ask if they're ready – and able – to go it alone.
Everything flows to the ocean in the Faroe Islands. Mountain springs of mysterious origins run down pyramidal hills then drip off black cliff faces. All the springs lead to the Atlantic and all the roads lead to Tórshavn, the world's smallest capital city. Tórshavn, meaning "Thor's Harbour", is home to fewer than 13,000 people and the Faroe Islands' three traffic lights. It has a few consulates, plus a harbour where Faroese fisherman Carl August Arge arrives most mornings to sell his catch of Atlantic cod.
"The Faroe Islands is too small to be totally independent but, as far as it can, it should," says Arge, holding a metre-long fish aloft by its gills. He occasionally sights foreign vessels through the North Atlantic fog. "And then I think about defence," he adds. "What if the Russians came here one day?"
In this archipelago of 18 islands, green mountains rise out of glassy fjords, puffins roost on perilous cliffs and the capital is a friendly, doors-left-unlocked sort of place. Almost equidistant between Iceland, Scotland and Norway, the Faroes has been ruled by the Danish crown for more than 600 years. Danish police putter around its country roads; the healthcare system follows the Danish universal model; the currency is the Faroese króna. Yet unlike Denmark these islands never joined the EU and in the past few years, many Faroese argue, they're wealthier for it.
Fish make up 95 per cent of Faroese exports, which have boomed since 2010. It began with rising industry prices and splendid stocks but has been bolstered since Faroese business circumvented Russia's ban on EU produce, imposed in retaliation for sanctions after Russia invaded Crimea in 2014. Faroese gdp grew by almost 8 per cent last year and much of its farmed salmon and trawler-caught pelagic fish land on Russian plates today. There's a defiant stance towards Brussels around here too; in 2013 the Faroes was slapped with a year-long ban from EU ports for overfishing.
The buoyant economy has stirred old yearnings in the Faroese. Their language isn't Danish but derived from Old Norse and there's a rich Faroese culture beyond the patterned knitwear made famous by Nordic Noir TV dramas. (After a few Føroyar bjórs the locals tell you they're more Viking than the Danes.) Independence is revving up a potent political force as renewed self-confidence has led many Faroese to believe that casting off Danish subsidies is the way to a brighter future. For secessionists, memories of a 1946 referendum on independence, which was withdrawn by the Danish crown, still smarts. But is this latest zeal a push for isolationism, which could possibly break up the Danish kingdom, or a nation's bid for self-reliance?
Just past Carl Arge's fish stand in Tórshavn, a headland juts into the bay and atop it is a clump of red-ochre wooden buildings where prime minister Aksel V Johannesen has his sea-view office. He's preparing to lead his country into a planned referendum in April on a constitution that could pave the way for future independence. "The constitution will define us as a nation, as a people, and if in future we want to leave the Danish kingdom then we Faroese will have the right to take the decision ourselves," says Johannesen. If it passes public approval (the vote itself is still up in the air given similar referendums have been postponed in the past), the constitution will replace the existing Danish one. It will enshrine the Faroese language and many islanders hope that it will cement the right to continue the grindadráp, the infamous annual slaughter of pilot whales for meat and blubber that has turned Faroe waters red for hundreds of years.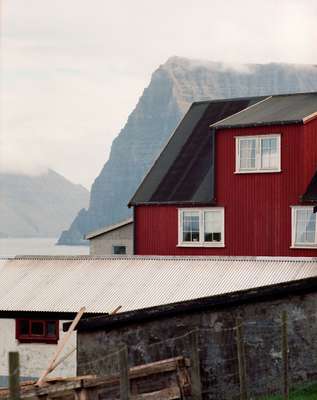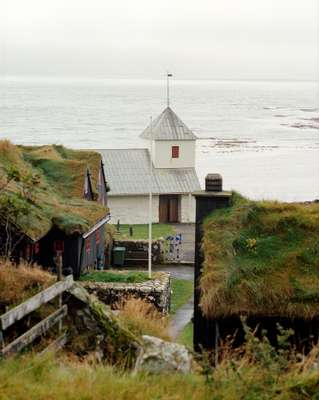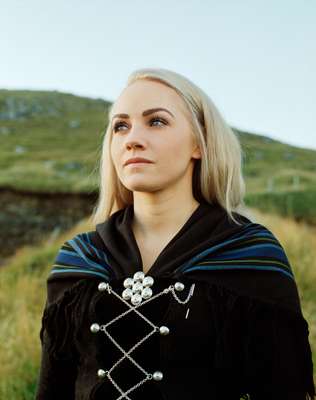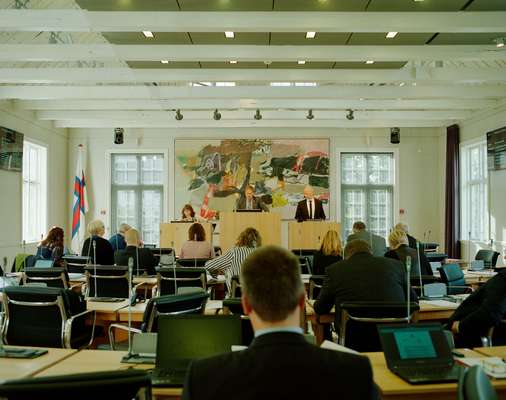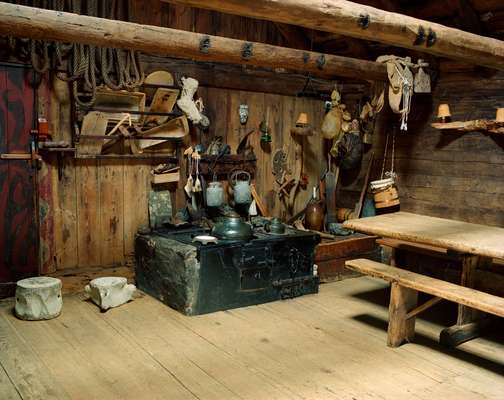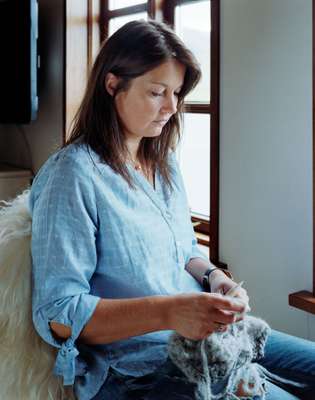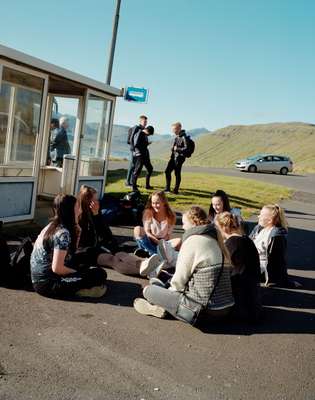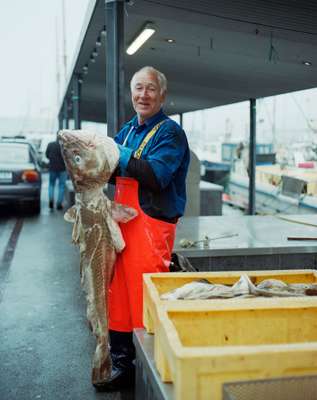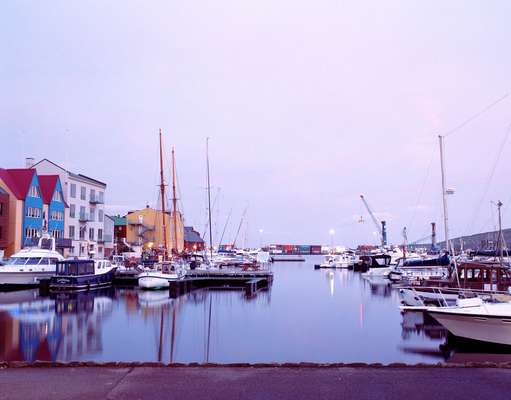 Every year the Faroes receives €86m from Denmark in subsidies. Copenhagen also handles foreign affairs and some courts. Outbreaks of sea lice decimated the farmed-salmon industry in the 1980s; in the 1990s, Copenhagen came to the rescue and bailed out debt-ridden Faroese banks. Is this country really ready for independence? "Not at the moment," says the prime minister, whose Social Democrats currently want to remain part of the kingdom. "But 20 years ago the money we got from Denmark was one third of our budget." Today it's 13 per cent. "It's going slowly in the right direction. Becoming economically independent is the first goal."
We stroll with Johannesen through Tórshavn's windy lanes en route to parliament, between vividly coloured houses with roofs carpeted in traditional Faroese bright-green turf. It's an unseasonably warm day on the islands, says the PM. A cruise ship rounds the capital's blue bay and a Russian-flagged trawler is moored in the harbour awaiting servicing. This morning Johannesen is about to debate a controversial new fisheries bill in the Løgting, the parliament building where Faroese hash out the matters of the day in the manner they have, some claim, since 1274. If passed, the bill will force foreign fishing businesses in the Faroes to be based in the islands and pay their taxes there.
It's a ruse to make the country more economically nimble and was proposed by the man who's now the face of Faroese independence: Høgni Hoydal. He wears a lapel badge of Nólsoyar Páll, a Faroese adventurer who built his own boat in the 19th century and set sail for the UK. "It was only the Danish kings who could do that before him," says Hoydal, smoking a cigarette on the Løgting's well-tended patio during a brief recess. "He said we have to broaden our horizons and deal directly with other countries."
Minister of fisheries and leader of the opposition Republicans, Hoydal is an ideological bedfellow of the Scottish National Party and describes his party as a left-wing independence movement. He insists that neither this bill nor the independence push is "negative nationalism". "The political thinking has long been: we move ahead and if it goes wrong we'll get help from Denmark," says Hoydal. "We can prove that we have a self-reliant economy but we need the full power of our foreign policy. We don't want to be an isolated museum in the North Atlantic; we want to be part of the modern world and work directly with our neighbours. That's the key to our development." At present, every trade deal is co-signed by Denmark, which particularly irks republicans.
As easy as it is to feel stirred by Hoydal's rhetoric, the islanders know their industries have run aground before. The government may be building cash reserves but there's also a possibility of another crisis – another outbreak of disease, say, or a sharp drop in fish stocks.
Over in Copenhagen, the view is also rather dim. "The feeling is that Faroe Islanders are cocky and want independence when there are fish in the sea," says Jens Ringberg, a political analyst at DR, Denmark's national broadcaster. "Politicians in Denmark have no choice – they have to say politically correct things like 'We respect the Faroese people and the right of any nation to decide' – but for practical purposes they want the islands to forget about it. Or have the bloody referendum and have them vote no, then we can move forward as it has been between Denmark and Greenland for many years." (The wife of Danish prime minister Lars Løkke Rasmussen is Faroese.)
Unlike Greenland, another part of the Danish commonwealth, the Faroes is less critical to Denmark's strategic interests in the Arctic. Ringberg says it's more a case of keeping the commonwealth together. Yet the Faroes' position, on the northern cusp of Europe, is still sensitive and there is good reason that the country was once part of Nato's early-warning-system network. The Faroese minister of foreign affairs, fresh from Moscow where he's been trying to ink a free-trade agreement, recalls the outlook 40 years ago when there were so many Soviet trawlers on the horizon that it lit up like a city. Among them, he adds, were more than a few spy ships and disguised military vessels.
Concerns about defence, currently provided by the Danes, loom over the independence debate. Others worry that the constitutional referendum is a distraction from more concrete issues: what some islanders call a "gender deficit" on the islands (there are 1,500 fewer women than men) and fish stocks being mismanaged by big business.
Yet there are also shoots of a more dependable economy. On Eysturoy, the second-largest island, Bakkafrost is a farmed-salmon empire with a grand and angular headquarters overlooking a fjord. Bakkafrost's CEO, Regin Jacobsen, says his business today represents 15 per cent of the country's GDP. The salmon is farmed chemical-free with a forensic attention to cleanliness that it is hoped will prevent any possible outbreak of salmon lice in the future. Tourism is growing as well. Jóhanna á Bergi, ceo of the national carrier Atlantic Airways, says she's facing stiff new competition since sas opened up routes to the islands via Copenhagen last year.
On a coastline lined with black houses we pull in at Koks, a Faroese restaurant that proudly announces its first Michelin star on the front window. The head chef, Poul Andrias Ziska, works with five fishing boats that line-catch every fish it serves and is modernising some of the staples of Faroese cuisine. That includes the traditional diet of fermented lamb that's wind-blasted for months in special sheds to create a mouldy, gamey meat (it tastes better than it sounds). The clientele is almost entirely tourists.
"I think we should be independent eventually but I have nothing against being part of the Danish realm either," says Ziska. "I'd hope we still have a relationship, it is so convenient." A journalist working for a local newspaper says that no one would ever talk of the Faroes in terms of being a colony these days. "We have the complete opposite situation in that we're treated really well," she says, yet she is also keenly in favour of independence.
Like recent secession debates in Scotland, Catalonia and Iraqi Kurdistan, there is a layer to this that lies beyond the pragmatics of economy and governance. The need for self-determination is deeply felt, a hidden spring in the Faroese psyche. One folk tale goes that an outcrop of rocks standing offshore of the town of Eiði are all that's left from when an Icelandic giant, hoping to steal the Faroe Islands, failed to drag them home. There may be a renewed spirit of independence in the air but not everyone is in a rush around here. Like the pace of life in Tórshavn, or the fishermen who wait for a decent day to do battle with the Atlantic, the Faroese are measured about the relationship. "Um ikki í dag, so verður tað í morgin" is a Faroese saying that means: "If not today, then tomorrow."