Retail / Global
Shop, read, listen
Briefing
Pretty porcelain, superb stationery and great gifts for book lovers.
1.
Windy City independents
Chicago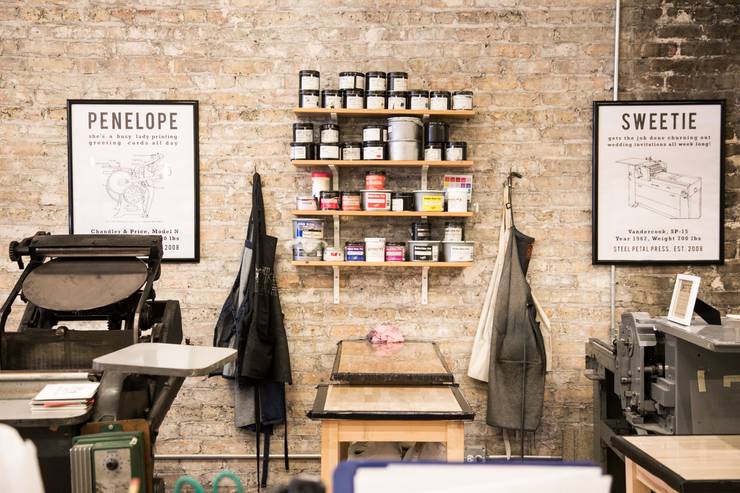 Brands that once made Chicago a great shopping city have struggled of late with Sears, the once-dominant department store, being the most notable casualty. But the welcome news is that retail is on the rise. "There is a growing number of people looking for something that they can't buy anywhere else," says Jon Gorske, who co-founded Velvet Goldmine – a trove of mid-century modern furniture – in Wicker Park in 2016. "The area became its own microcosm; it's close to the city but not totally part of it."
Another retailer is Jean Marie Cate, an artist who runs the Martha Mae art-supplies shop in Chicago's Andersonville. "If something is of quality it will endure. It's my hope we can shift the idea of the disposable that's prevalent in retail culture."
It's a sentiment that's echoed on the shelves at Steel Petal Press, a letterpress shop opened by Shayna Norwood in 2008. "The independent retail scene is thriving in Chicago," she says. "Chicagoans are into supporting small businesses and really get behind us."
marthamae.info; steelpetalpress.com; Velvet Goldmine: 11 312 493 1660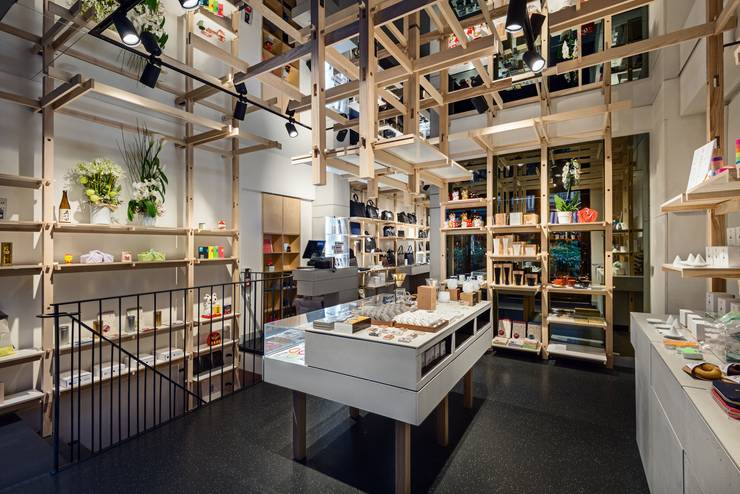 With more than 21 shops in Japan, Mark'style hit the Parisian streets end of last year with a woody and wonderful space. The stationery brand, created in 1986, will please the most discerning desktop-ephemera enthusiasts with notebooks, envelopes and postcards in all manner of hues. You'll find it on a tiny street in Le Marais.
markstyletokyo.fr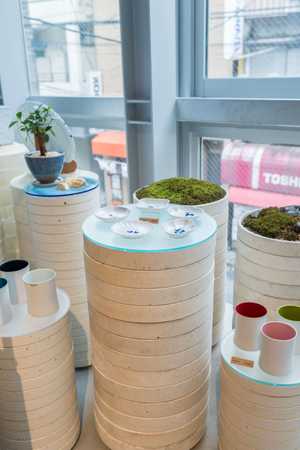 With 400 years of history, Arita porcelain (known as Arita-yaki) is a household name in Japan. Established in 1955 as a wholesaler, today Kihara is working with nearby kilns to modernise the craft. For this shop, opened this summer in Tokyo's Tomigaya, the small family business partnered interior designer Gaku Takasu, who used Amakusa porcelain stone – used to produce Arita-yaki – to create the terrazzo-stone counter. The shop sells Kihara plates and saké cups finished with blue pictures on white porcelain. The mini gallery on the upper floor showcases new projects from the Arita stable.
e-kihara.co.jp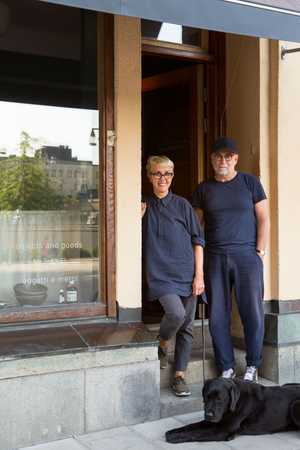 4.
Objects & Goods
Stockholm
Husband-and-wife team Enzo and Kersti Bussoli are behind this new shop in Vasastan, selling handpicked, handmade items from Japan, Italy and the US. You will find gems that you won't see anywhere else in the capital; extraordinarily soft Kontex towels, delicious Noble Maple Syrup 01, bathrobes like the ones you lounge in at Chateau Marmont in LA – and beans.
"It was our own beans, which we grow on two fields behind my parents' home in Italy, that started it all," says Enzo. "In Japan we've met lots of fascinating craftsmen and the US came naturally too, as Kersti grew up there." The couple's aim is to create a co-operative, where like-minded friends can add to the inventory.
objectsandgoods.com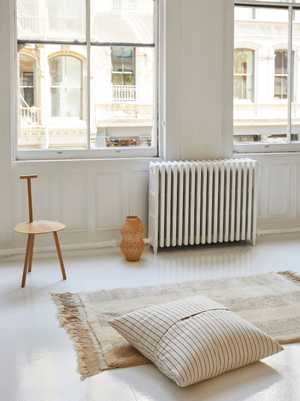 5.
The Primary Essentials
New York
Lauren Snyder's Brooklyn homeware shop, which started in 2013, has launched its first Manhattan outpost in Nolita. The second space, like the beloved original, focuses on showcasing independent designers and artisans, from Alex Reed ceramics to Hiroy glassware from Japan. To coincide with the new opening Snyder has launched The Primary Essentials' own line of home accessories. It includes candles, hand-woven pillows and rugs, which she made in collaboration with designers from Brooklyn, Oaxaca, Marrakesh and India.
theprimaryessentials.com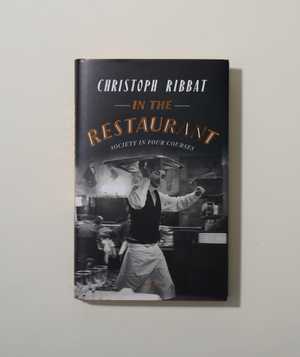 6.
In The Restaurant
Christoph Ribbat
Eating out could be seen as a quick treat but a new title by Pushkin Press traces the capacity of restaurants to reflect something deeper and more telling about the societies that they serve. Knowing and nourishing in equal measure, the short, sharp chapters arrive like delectable hors d'oeuvres. Restaurants, it seems, have been quiet theatres for some of society's most poignant and telling displays.
pushkinpress.com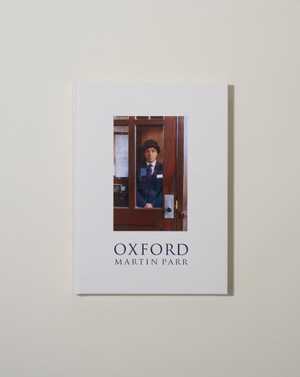 Observers of British life don't come much shrewder than shutterbug Martin Parr and his latest photobook by Oxford University Press casts a careful and characterful eye over one of the UK's most venerable seats of higher education. The collection – more an elegy on youth than a portrait of elitism – captures more than 100 full-colour snippets of college life, from hirsute gardeners to waspish professors, gawky students and ambivalent-looking college cleaners. There are the gowns, regalia, glasses of champagne and wood-panelled halls that you'd expect but there's also a disarming dose of awkwardness, revelry, rowdiness and wryness. Oxford is a glimpse of life behind closed doors (and inside ivory towers) that's celebratory, charming and subtly silly in all the right proportions.
global.oup.com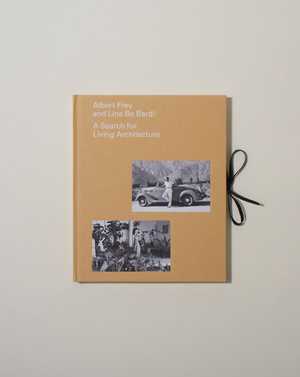 8.
Albert Frey and Lina Bo Bardi: A Search for Living Architecture
Daniell Cornell and Zeller R Lima
Despite never actually meeting, the late Swiss-born architect Albert Frey and Brazilian modernist Lina Bo Bardi's work is united by an appreciation of nature and concern with blurring the binaries of indoors and outdoors. Enter a new title from Prestel and Delmonico – published with a hand from the Palm Springs Art Museum – to fill in the blanks. Within are five essays, plus a wealth of images that help to tease out and tot up the achievements of these often-overlooked but thrillingly perspicacious practitioners.
prestelpublishing.randomhouse.com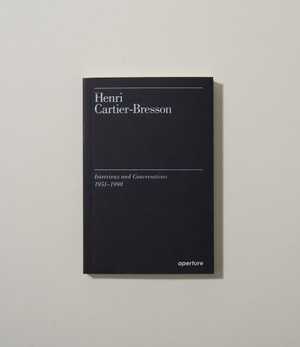 9.
Henri Cartier-Bresson: Interviews and Conversations, 1951-1998
Clément Chéroux and Julie Jones
Not-for-profit publisher Aperture has done a daring thing indeed: put out a book about the world's most famous photographer, Henri Cartier-Bresson, without committing a single image to its pages. Instead this is a snapshot of another sort, containing 12 previously unpublished interviews conducted between the early 1950s and late 1990s. The Frenchman's images will obviously outlast his words but the master's musings on European politics, the Second World War, surrealism and co-founding photography collective Magnum are valuable etchings in the margins of his unsurpassed oeuvre.
aperture.org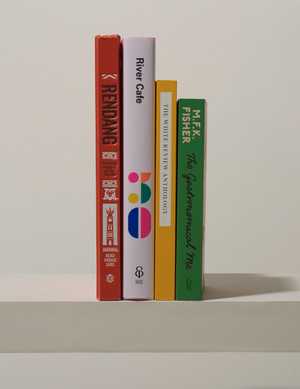 10.
Rendang
Published by Afterhours
Jakarta-based publisher Afterhours has put out a batch of coffee-table books to help unpick the particulars of Indonesian fare, including spicy-beef rendang, succulent Peranakan food, kecap (a condiment) and tea. The hardbacks are a pleasure to flick through for the mix of elaborate and playful pictures, articles, recipes and notes. The publisher doesn't just write about food either: other titles touch on subjects as diverse and whacky as Javanese puppetry and fishing across Indonesia's 17,000 islands.
afterhoursbooks.com
---
11.
River Café 30
Ruth Rogers, Rose Gray, Sian Wyn Owen and Joseph Trivelli
Few superlatives do justice to the River Café's reputation. The London restaurant's latest book, which celebrates 30 years in business, offers 120 sumptuous recipes covering pasta, salad, soup and sweets, plus mementos that have been gathered during this institution's romp to renown.
penguinrandomhouse.co.uk
---
12.
The White Review Anthology
Ben Eastham and Jacques Testard
Since its launch in 2011, The White Review has garnered a reputation as the enfant terrible of literary journals. To mark the 20th print edition, editors Ben Eastham and Jacques Testard have put together a collection of interviews, poetry, prose and essays. The sum is mandatory mulling for those looking for the innovative approach to writing that has become the publication's signature.
thewhitereview.org
---
13.
The Gastronomical Me
MFK Fisher
Picking up MFK Fisher's memoir on an empty stomach would be foolish. Over the course of the 250-plus page title (from the smart minds at London-based Daunt Books) the late food critic de-cloches the delights of dining that she recalled from five decades of culinary discovery. The Gastronomical Me charts some of the most entertaining vignettes that never made her 27 previous books. Leftovers? Never. It's still a tonic in an age of Tripadvisor.
dauntbooks.co.uk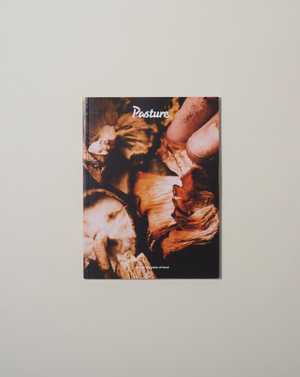 The inaugural issue of biannual food and drink magazine Pasture poses some less obvious questions about what we eat. Its answers take the form of artfully shot journeys, from an Anglesey family that makes salt crystals to mushrooms in the Welsh woodlands. "I didn't know much about where my food is from," says founder Samuel Moppett. "There are so many positive stories to be told."
readpasture.com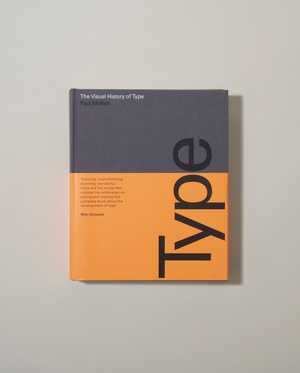 15.
The Visual History of Type
Paul McNeil
An ambitious name for what turns out to be a valuable and exhaustive rundown of more than 300 typefaces. From the fat finials of Gutenberg's first fonts in the 15th century to the no-nonsense Swiss school, the book will appease the most fastidious font fanciers.
laurenceking.com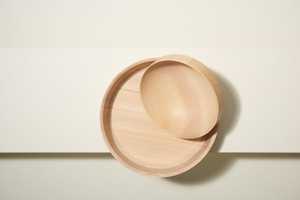 Shopping list
by Josh Fehnert
This commodious set is made in the Bavarian Forest by a brand that caught our eye at the Maison et Objet design fair in Paris. Hewn from sustainably sourced ash (lacquered to protect the wood's grain), the Krams, Krims and Dua bowl collections are complemented by a range of hooks, cabinets, consoles, desks and tables.
kommod.de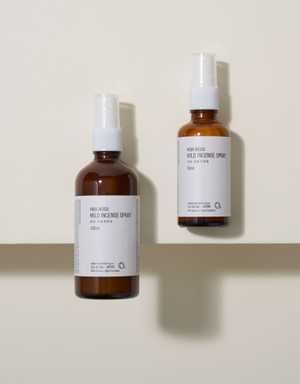 17.
Room spray
Cul de Sac Japon
Japanese firm Aomori Hiba has long made cosmetics from the fragrant cypress trees of the forest-rich Aomori prefecturein the northerly Tohoku region. It's latest brand, Cul de Sac Japon, is no exception. The minimally branded, steam-distilled products include deodorants, room sprays, hand santitisers and insect repellents that are all heavy on its parent brand's beguiling hinoki scent.
culdesac.jp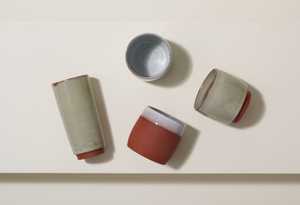 Stoke-on-Trent's kilns may have cooled since its heyday of pottery-making but bright young ceramicists such as Reiko Kaneko, who moved here from London in 2012, are shaping the city's future. Kaneko's frequent visits to Japan have informed her eye – usually guiding it towards stark white china and subtle silhouettes – but this collection of more colourful glazes is a bold and homely new development.
reikokaneko.co.uk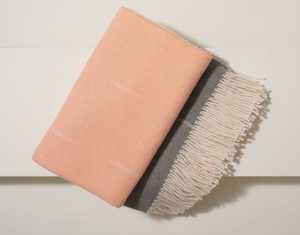 19.
Blankets
Note Design Studio X Fogia
Named after a rainy island on Sweden's west coast, the Koster blanket collection captures the post-diluvian hues of the horizons here. The winter warmers are a collaboration between furniture firm Fogia and the clever folk at Stockholm-based design studio Note.
fogia.se; notedesignstudio.se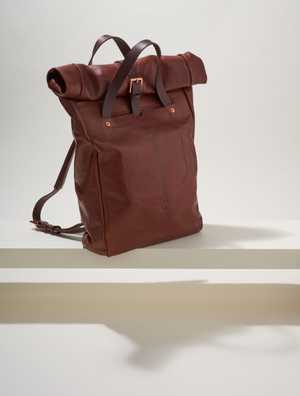 Launched this spring by budding entrepreneurs Jack Millington and Rory Harker, this small-batch tannery turns out goat-leather goodies, including this sturdy backpack. The vegetable-tanned treats are made in a tannery near Northampton in stubborn defiance of the decline of the UK leather industry and a surfeit of goat hides. Who ever said we're not down with the kids?
billytannery.co.uk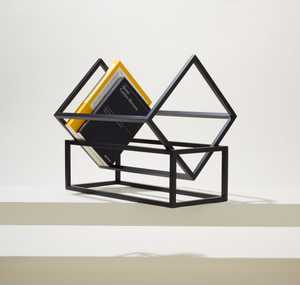 21.
Magazine rack
Kristina Dam Studio
Royal Danish School of Fine Arts alumnus Kristina Dam has been busy turning out furniture, prints and daringly minimal designs since launching her first collection in 2012. Her sculptural pieces are distinctive thanks to a tight palette of mirrored finishes, brass, marble, oak, stone, steel and glass, all of which nod to her training as a graphic designer and architect. The steel Book Keeper magazine rack is available in black in white.
kristinadam.dk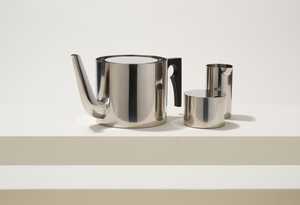 First launched in 1967, Arne Jacobsen's AJ Teapot and Cylinda range still look nifty at 50. Although Stelton has launched enamel versions in smokey blue and a powdery pink, we're suckers for the stainless steel and Bakelite-handled original.
stelton.com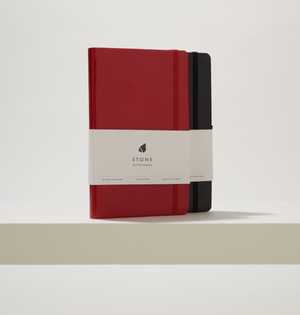 23.
Chef's notebook
Bookblock
The stone-made paper inside these smart vegan-leather notebooks is water-resistant and tough (ideal for, say, jotting down a recipe or shopping list from the midst of a busy kitchen). Under the covers of this lay-flat affair there are also easy-to-fathom conversion charts for volumes, temperatures and weights, and even a magnet that stops the cover sliding about on steel surfaces. With offices in London and Chicago, Bookblock's commercial clients include Adidas, Google, bmw and Mercedes-Benz.
bookblock.com; boroughkitchen.com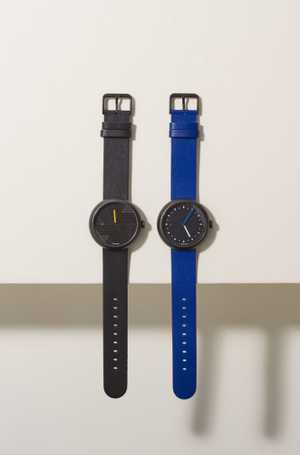 Jared Mankelow's design-studio-cum-watch-brand Objest is ticking along nicely and these Swiss-made pieces come at a shadow of the price of those made by competitors. The Hach+ automatic model is priced in the hundreds rather than thousands and features a double-domed sapphire glass front and date window, as well as a crisscross of geometric patterns on its dial and colourful touches on the crown, buckles and hands.
objest.com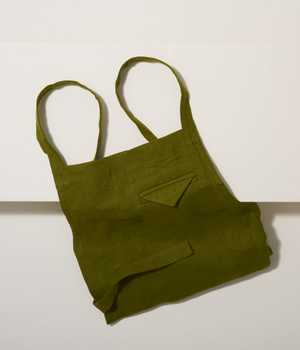 The Vilnius-based team behind this spot-on line-up of aprons and bags was another to catch our eyes at September's Maison et Objet tradeshow. The three-pocket apron is available in a range of understated hues while the rest of the collection includes smart, water-repellent drawstring backpacks that fold down to a miniscule size for painless portage.
formuniform.com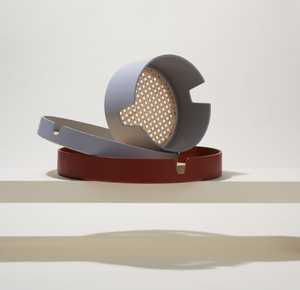 26.
Trays
Normann Copenhagen
Available in a range of sizes (and in either black, grey or rusty terracotta colourways), these French wicker Salon trays are light, tough and tidy. Founded in 1999 by Jan Andersen and Poul Madsen, Normann Copenhagen's well-made wares are sold in more than 80 countries. These Simon Legald-design birch-wood beauties are great for storage, ferrying drinks or presenting breakfast.
normann-copenhagen.com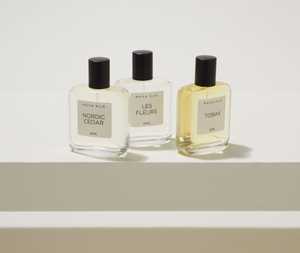 University of the Arts London graduate and self-taught perfumer Maya Njie moved to the UK from Västerås (north of Stockholm) in her late teens. Having dabbled in scents that embraced her west African and Swedish heritage, Njie launched her not-to-be-sniffed-at line in 2016. The fragrances include Nordic Cedar, Tabak and Sadel (with notes of leather and vetiver); the simple black font belies the evocative elixirs within.
mayanjie.com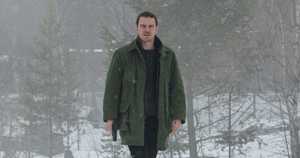 The Snowman
Director: Tomas Alfredson
Jo Nesbø's series of Harry Hole thrillers make their screen debut in this slick adaptation by Swedish film-maker Tomas Alfredson. Snømannen is the seventh book in the series and the film picks up the story of Oslo's troubled detective (Michael Fassbender) during his hunt for an elusive serial killer in Norway. A welcome cinematic take on the Nordic Noir genre.
Beach Rats
Director: Eliza Hittman
If you're fortunate enough to be growing up gay in a liberal-minded city, surely it's easy enough to simply be gay? Eliza Hittman decimates that assumption with this sparsely plotted drama set in Brooklyn. The dialogue tugs at her characters' hollow relationships so when a quip suggests that friends aren't really friends, it's a moment of painful honesty.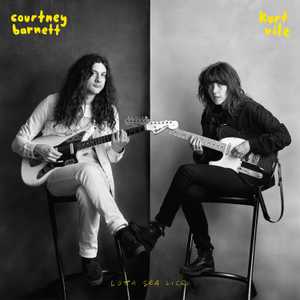 Courtney Barnett & Kurt Vile
Lotta Sea Lice
Melbourne and Philadelphia's finest team up for a lo-fi masterclass. Try taking this off the decks; is it glued on?
This young British jazz star's third LP plunges into her Jamaican ancestry; a carnival squeezed onto a disc.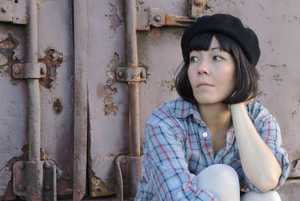 This Swedish-Japanese songwriter has made a spare, spellbinding and beautiful LP of folk without fiddles.
Ross McHenry Trio
The Outsiders
This young Aussie jazzer plays thrillingly fast and loose. No wonder Robert Glasper and Roy Ayers are collaborators.