DIY / Global
The list: mend your ways
If you're tooling up to fix that wonky door or spruce up the box room, this is the kit for you.
There's much pleasure to be taken from buying something new but more from repairing an item that has fallen out of use. It's a chance to give your eyes a rest from the backlit screen, focus the mind on an unfamiliar task and use your hands to get a job done. To chime with our design issue, we're celebrating the simple acts of fixing up a home, hanging pictures in a hallway or solving the shelving situation. In this spirit we've rolled up our sleeves, donned our aprons and got our hands on some of the best products for everyday DIY tasks.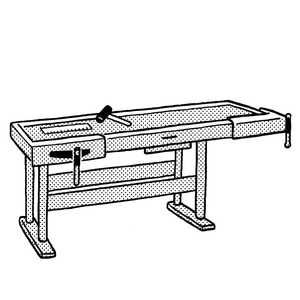 Nothing if not extravagant, we've got you covered if a toolbox under the stairs just won't wash. What about a whole-hog workbench instead? The Axminster AS variety may be overkill for amateurs but which delighted dilettante doesn't need a beech work surface and L-shaped vice in their life?
axminster.co.uk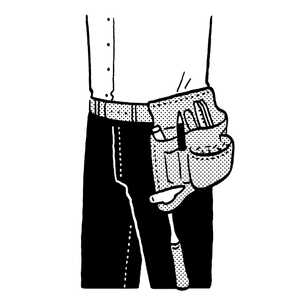 Keen to keep your screws secure, nails nearby and hammer handy? Then a tidy tool belt is the answer. This one from Dux comes with plenty of pockets, slots and loops for whatever sundries you need to keep close.
manufactum.de
These sturdy Purdy paint brushes have been handcrafted in Portland, Oregon, for more than 90 years. Each bushy brush and reliable roller bears a sticker noting the initials of the person who made it. The bristles are made with a choice of either ox-hair or synthetic fibres depending on the job at hand.
purdy.com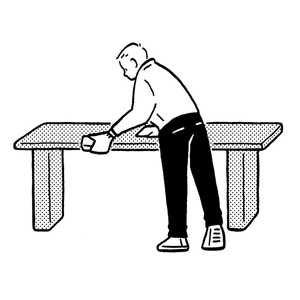 Sometimes simple fixes outshine the grander ones. Norton's 130-year history means its products don't rely on bells or whistles but it does make a mean sanding sponge. Add water to the flexible Sandwet model (good for curved and flat surfaces) to avoid a dust- up when removing paint or deburring your surfaces.
nortonabrasives.com
If you're looking for order and tidiness for your tools, try Trusco. Made in Japan, the pressed-steel-and-enamel finish on this tiered toolbox is easy on the eye – and the surplus of storage helps too.
trusco.co.jp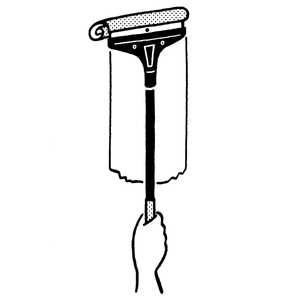 For those intent on tackling wallpaper or tiles, reach for the heavy-duty Jumbo stripper by Worcestershire-based Harris. The rangy handle offers better leverage, a 15cm razor blade and the tungsten-carbide shaft is sturdy but light.
harrisbrushes.com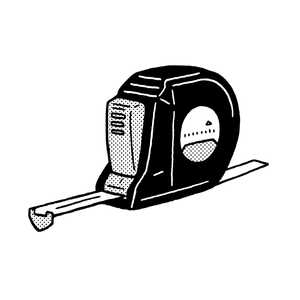 Laser-based measuring devices may be improving but batteries and chargers are a faff. The stainless-steel Hultafors Talmeter has a handy break to lock the tongue in place, plus marking blades to make precise readings simple. The Swedish-owned brand dates from 1883, when budding engineer Karl-Hilmer Johansson Kollén invented a measuring device to help ease Sweden's conversion to the metric system.
hultafors.com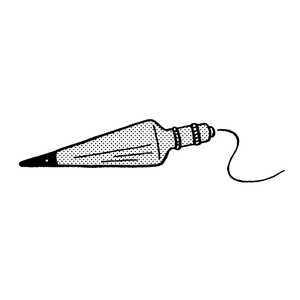 A throwback, sure, but the plumb-line technique (a weight on a length of string) kept the pyramids from falling. While the spirit level has taken precedence there is still no simpler alternative to measuring and marking two corresponding points (on, say, the ceiling and the floor).
starrett.co.uk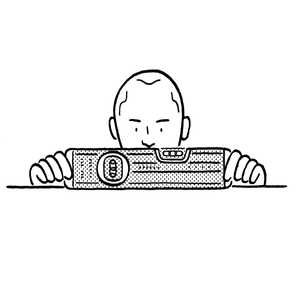 Without this nine-inch necessity many a bookshelf, picture or wall-mount would find itself woefully askew. You may think you can trust your eye but for order on the walls, this German-made Stabila 70tm Torpedo spirit level is a prerequisite.
stabila.com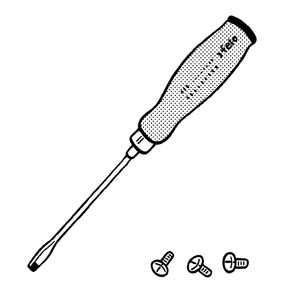 10.
Twisting the night away
Felo, based in German state Hesse, has been turning the screw on competitors for 60 years. This model has a beechwood handle and a 15-year guarantee so, whether tightening a table leg or assembling an armchair, you'll be prepared.
felo.com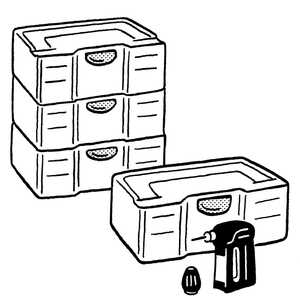 Few cordless options go the distance but Festool's handy rechargeable drills are finely designed things indeed – they also come in perfectly stackable containers.
festool.com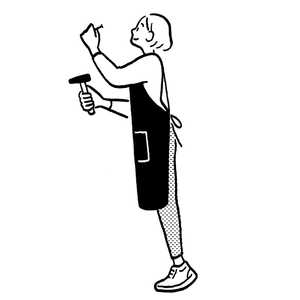 Kyoto-based Ichizawa Shinzaburo Hanpu has a rich history of making bags from coarse cotton, while the brand's philosophy of small runs, quality and repairs has served it well. These canvas aprons are hardy as well as handsome.
ichizawa.co.jp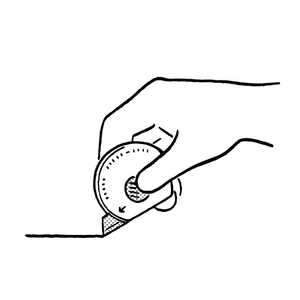 A slight-but-sharp pocket-sized number from the Japanese folk who perfected the snap-off blade and rotary cutter. The Olfa Touch Knife is small and protected enough to pocket or pop on a keyring, and excellent for any crafty endevaour.
olfa.com
The double-sided Ryoba saw makes its incision on the pull stroke and leaves a neater kerf (the cut end of the wood) than most. Ideal for softer woods such as pine or cypress.
bakuma.co.jp