Furniture / Japan
Timber land
We visit the showrooms of the Hida Furniture Festival in Takayama, the seat of Japan's woodworking industry.
The Hida region of Japan has roots in woodworking that stretch back to the 6th century, when 100 of its master craftsmen – the Hida no takumi – travelled every year to Nara (and, later, Kyoto) to build temples in Japan's earliest capital cities. Hida is still 93 per cent forested, more than any other region in Japan, and its dense beech forests formed the basis of a modern furniture industry that took root in 1920 and now employs more than 2,000 people in and around the small city of Takayama.
Since 1951, Takayama has hosted the annual Hida Furniture Festival, a showcase for local makers that opens up the town's workshops and showrooms to visitors. It's a long journey for anyone coming from Tokyo: two hours on a bullet train to Nagoya, then nearly three hours on the Wide View Hida, a train that hugs the Hida River as it leaves concrete Japan behind for trees, steep hillsides and clear waters. Pulling into the wooded city of 90,000 people, it isn't difficult to see how furniture became so important here. Today there are 25 companies in the Hida Woodworking Federation whose collective annual sales are ¥19bn (€142.5m).
"Takayama people are very proud of Hida furniture," says Atsushi Morino, sales director for Hida Sangyo, the oldest (and biggest) of Takayama's makers. "If you add in everyone in woodworking and their families, 10 per cent of the population is involved in the business." When Hida Sangyo launched, its founders focused on replicating bentwood beech chairs from Europe and then exported them from a country that didn't yet know how to live with western furniture. Today, as it approaches its centenary in 2020, the company is the elder statesman of the industry, leading the way in using native woods in designs to suit Japanese lifestyles.
The main venue for the furniture show is on the outskirts of town, a concrete structure rendered unexpectedly inviting by the interior designer Mitsuko Kuroda, who took this year's hotel theme and transformed the centre into a lounge and dining area, complete with oversized fireplace and (fake) roaring fire. Using pieces from Takayama's big five companies – Hida Sangyo, Kashiwa, Shirakawa, Nissin and Ibata Interior – she created separate living areas. Familiar pieces from the brands' catalogues were made over in pale wood and fresh fabrics by Danish company Kvadrat. Kuroda added Moroccan rugs and local antique lacquerware. To complete the scene, Kuroda borrowed some spectacularly large paper lanterns by Isamu Noguchi (his "Akari" paper lights are still made in this area) from the Hida Museum. "I wanted people to be able to experience the furniture and show how it works in real-life situations," says Kuroda.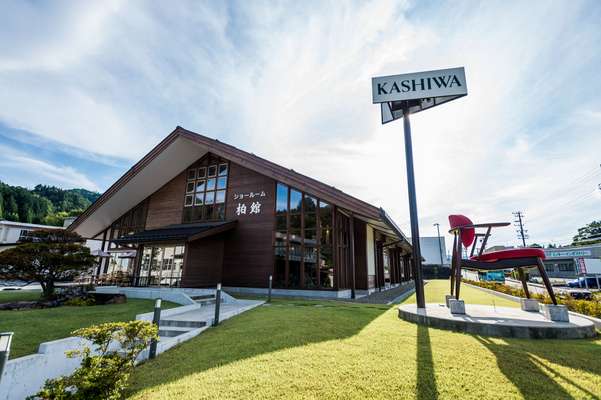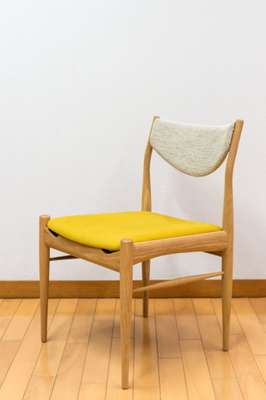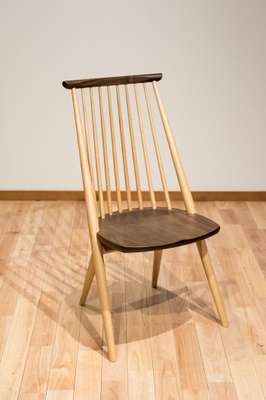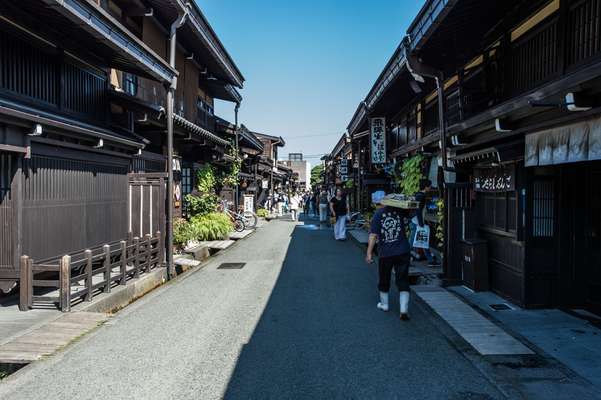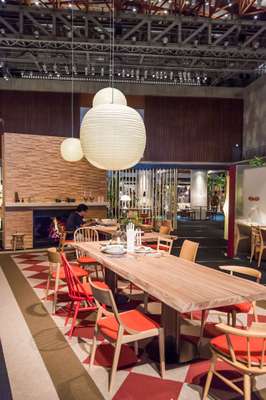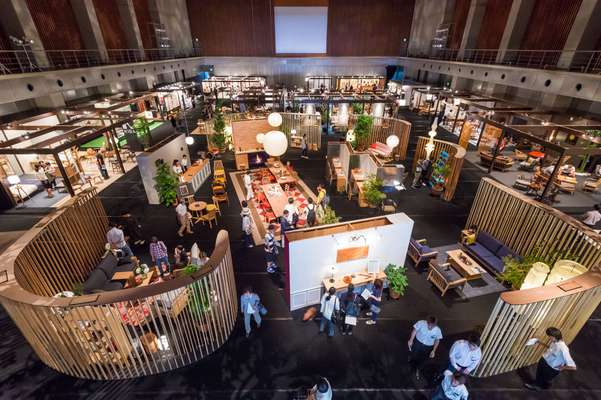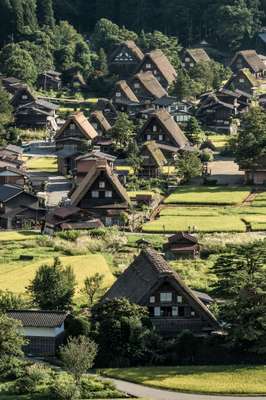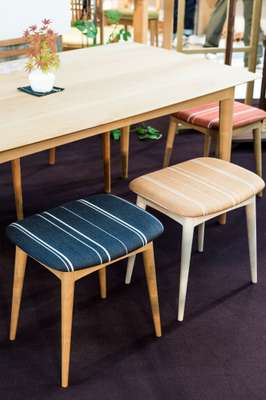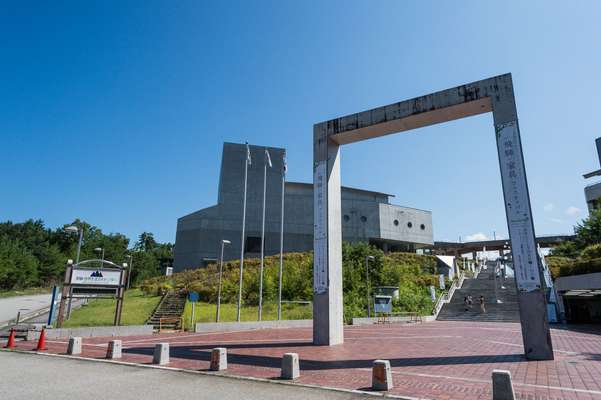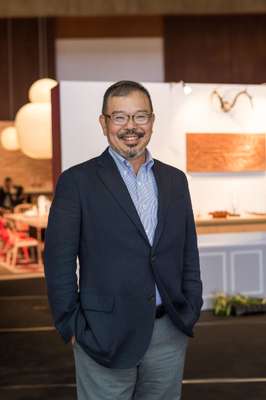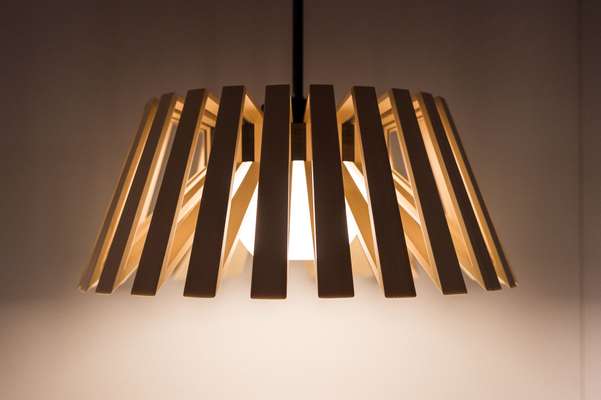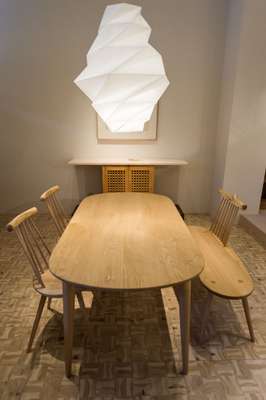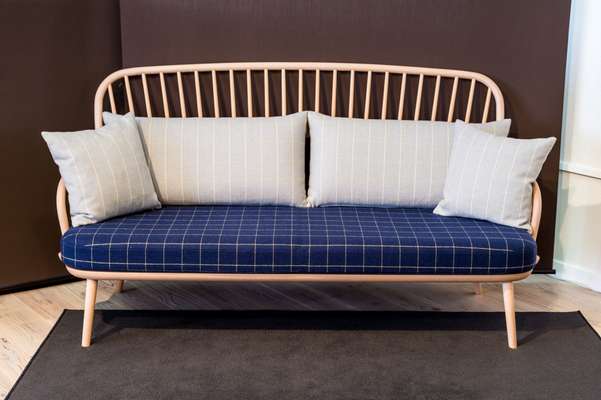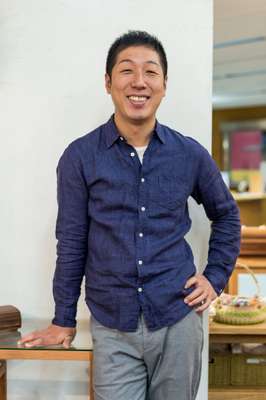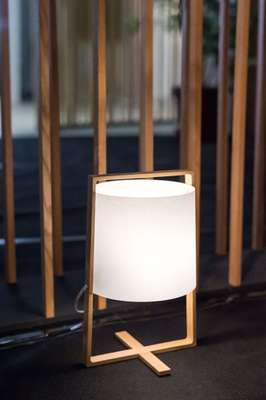 For the dining area, Shirakawa contributed a long table in walnut, surrounded by dining chairs from all the makers. It's a comfortably mismatched ensemble featuring Kashiwa's award-winning Civil chair, a reworking of the Windsor chair designed in 2001 in oak and walnut, and the company's Lei chair, another modern Windsor that's offered in eight colours.
"When it comes to chairs the Windsor is the backbone," says Atsushi Morino. He's spent 35 years at Hida Sangyo, which employs 450 people and racks up sales of ¥5bn (€38m). "We are not a huge company but we make what we want to make and we take care over the quality, environment and design." He strokes the curved backrest of Sori Yanagi's yd261 armchair in white oak, from 1978. "We're probably the only people who could bend a piece of oak this large but it shows our commitment to long-lasting design."
In its showroom in town, Hida Sangyo is displaying new pieces from its popular Awase range designed by Hisae Igarashi in light beech with contemporary fabrics. Also on show are new pieces in its Kinoe range, which is designed by Ibuki Kaiyama and uses only Japanese wood. The use of Japanese wood, or rather the lack of, is a hot topic and the subject of one of the most popular panel discussions at the festival. Although Japan is 70 per cent forested, the inaccessibility of the trees – and thus the cost of cutting and transporting them – and the fluctuations in supply have driven many Japanese furniture makers to use imported woods.
"There are supposedly 10 billion sugi [cedar trees] in Japan and yet we're importing 70 per cent of the trees we use," says Morino. Hida Sangyo is making a determined effort to use Japanese wood. "We want to use more Japanese trees. It makes sense from an economic and environmental point of view. And the Japanese sugi is a great tree." The Kinoe range uses native cedar (often the knotty parts that were once discarded), chestnut and beech; the range's Windsor chair comprises all three and is a symbol of Takayama's traditional division of labour. "This issue of not using as much Japanese wood as we'd like is a source of frustration for us," says Katsunori Shirakawa, current chairman of the Hida Woodworking Federation, which was founded in 1950. "We'd like more help from the government."
Over at Kashiwa, which has been in business since 1943 and employs 300 people, low lacquered Loop chairs are set out to catch the eye of a hotel designer looking for something to sit comfortably on tatami-mat flooring; Kashiwa's Gekka range uses Japanese bamboo from Kyoto. Kakishita, a 60-year-old family-run lighting company whose bread and butter is producing 60,000 wood-edged downlights for household electrical companies, is showing new items from its Moare lighting range made up of Japanese washi paper, ceramic, lacquer and metal.
There are some new makers showing pieces too: Hida Collection was launched in April and is making dining chairs, tabletops and cutting boards from Japanese wood. It has a simple design aesthetic that appeals to a younger market.
The arrival of cheaper imported furniture initially caused a few ripples in this corner of Japan, where quality is held in high esteem, but the market has settled and the makers have their own audience – mostly domestic, although increasingly overseas – who appreciate the craftsmanship Takayama has to offer. The Hida makers have been appearing at design shows abroad as a group and individually, buoyed by the positive reaction to the "Made in Japan" label.
"Hida has quality across the board but particularly in our craftspeople – they know exactly which bit of wood will work best for a particular part of a chair," says Shirakawa. "Primarily we want to make what we believe in, not follow trends. We try to read the market but at the end of the day we want Hida products that reflect who we are."