Top 50 / Global
Wondrous wares
From seating to storage, these are the design innovations with which to fit out your home, office or otherwise.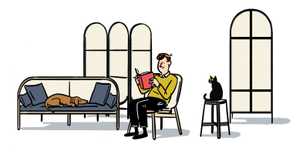 1.
Most comfortable collection
Atelier 2+, Thailand
Designed by Bangkok studio Atelier 2+ and manufactured by Thailand-based Podium, this cane collection features a range of 16 bedroom and lounge pieces in ash and rattan, as well as a new three-seater sofa, cane screen and signature lounge chair. New colours have added a splash of tropical flavour to the existing palette of ocean blue and natural ash.
ateliertwoplus.com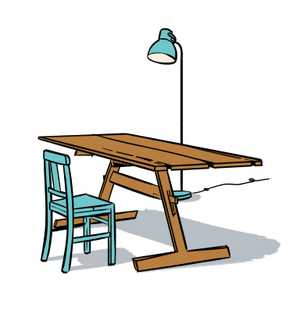 2.
Most distinguished design
Cabana Studio, Portugal
Cabana founder Mircea Anghel creates tables and furniture using age-old timber. His atelier plays host to wood that is hundreds if not thousands of years old. He aims to acknowledge the life of these ancient trees in his designs, with cracks, whorls and knots celebrated in sculptural pieces.
cabana.studio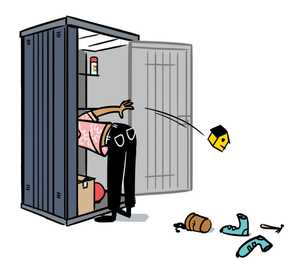 3. 
Safest for storage
Biohort cabinet, Switzerland
Seasoned gardeners understand the joys of a well-organised toolbox. Biohort's Geräteschrank, or "tool cupboard", is a wardrobe-sized storage unit made from robust galvanised steel. Inside you'll find well-placed shelves, as well as fold-out work surfaces and attachable storage baskets for maximum customisation.
biohort.com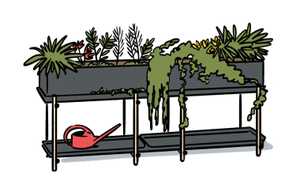 4. 
Best for the balcony
Stelz shelving system, Switzerland
For space-starved gardeners, the only way is up. This shelving system, designed by Zumbühl Designstudio, maximises planting space on balconies thanks to a customisable steel-and-spruce frame.
z-designstudio.ch
5.
Most practical product
Add stools by Stattmann Neue Moebel, Germany
These compact stackable stools designed by Munich-based Steffen Kehrle are reassuringly solid and pleasingly lightweight. The distinctive natural grain of the ash – sourced from sustainable forests – makes them an easy fit at home or in a public space.
stattmann-neuemoebel.com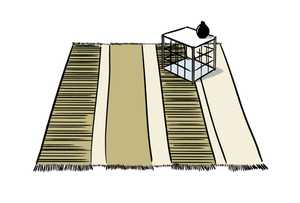 6. 
Best for underfoot
Tres rug by Nanimarquina, Spain
Tres is a traditional flat-woven Indian dhurrie. The thick rug's hand-loomed New Zealand wool, felt and cotton place the irregularities of the weave centre stage and help bring its colourful patterns to life.
nanimarquina.com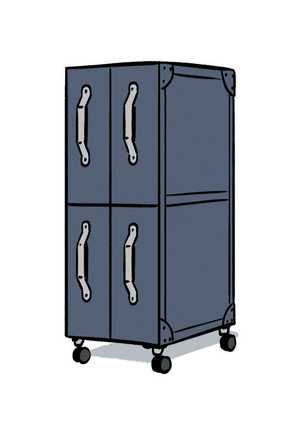 7.
Best for the office
Any Box by Think of Things by Kokuyo, Japan
Stationery brand and office-furniture supplier Kokuyo's wares are perfect for kitting out your new corporate setting or home office. Any Box, a customisable storage solution by Kokuyo sub-brand Think of Things, is our top pick.
think-of-things.com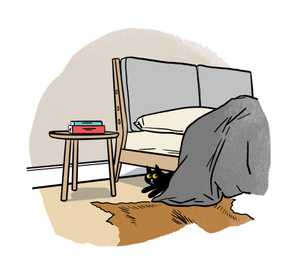 8.
Most polished ideas
Loft Kolasinski, Poland
This multitasking Polish studio works on both interior and industrial designs, with a fondness for the mid-century aesthetic. Whether designing bespoke pieces, such as this bed and bedside table for interior project "House near Berlin", or dusting off vintage finds, the studio excels at breathing life into old interiors.
loft-kolasinski.com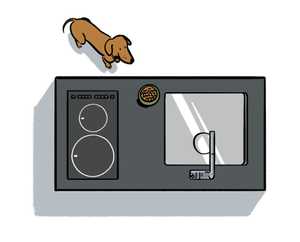 9.
Most covetable kitchens
Sanwa Company, Japan
Sanwa founder Koji Yamane started his housing-material import business in 1979 and saw a gap in the market for Japanese-made kitchens. In 2007 the company launched its compact kitchen unit and today, with Yamane's son Taro at the helm, it offers models from basic through to luxury.
sanwacompany.co.jp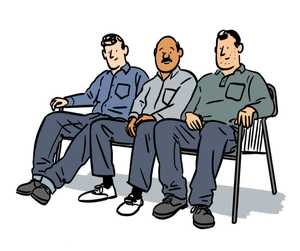 10. 
Top honourable start-up
Local Industries, West Bank
While renovating a Bethlehem music school, architects Elias and Yousef Anastas, the founders of Palestinian design company Local Industries, employed the city's furniture-makers to kit the building out. The collaboration sparked the idea behind Local Industries: to work with artisans across the region and create durable and well-designed furniture with a reasonable price tag.
localindustries.org
11.
Best kitchen newcomer
Vipp, Denmark/USA
Denmark's Vipp is known for its monochrome takes on utilitarian objects, from its flagship pedal bin to the humble soap dish. Now the family-run company is rolling out kitchens in the US for the likes of Brand New School and Aesop.
vipp.com
12. 
Q&A
Jessica Macias
CEO, Maison Numen, USA
Venezuelan-born Macias worked in finance before co-founding online retailer Maison Numen, which specialises in handmade homeware from around the world. Her role as an art collector and member of the Latin American Art Board of the Centre Pompidou in Paris inspired the concept behind the brand.
Where do you source your pieces?
We began looking for craftsmen in Latin and South America. We visited Mexico, Colombia, Argentina, Peru and Guatemala. Now we want to develop a collection in Thailand, China, Bali or Vietnam. We aim to give undiscovered makers from around the world the opportunity to present their goods.
Can you tell us about a memorable partnership?
I work with the Yanomami tribe of expert basket-weavers in the Venezuelan Amazon. Collectors buy their baskets because they're a rarity. Sadly most of these communities no longer weave because they make more money working in mines. But by selling their baskets globally we give them the opportunity to keep doing what they've done for centuries – and feel proud of it.
maisonnumen.com
13. 
Capital collection
Another Country, UK
The David Irwin-designed Hardy furniture set from Another Country was a highlight of this year's London Design Festival. Its pieces cleverly reference the characteristics of furniture from England's West country.
anothercountry.com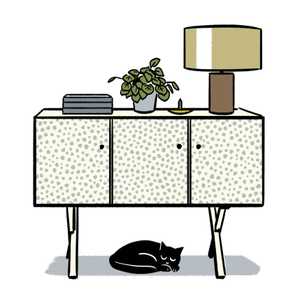 14. 
Most tactile furniture
Sideboard by Studioilse + Zanat, UK
This hand-carved sideboard, a collaboration between the UK's Studioilse and Bosnian design firm Zanat, engages our instinctive impulse "to feel something", says designer Ilse Crawford of Studioilse. The piece, available in oak, walnut and maple, is carved in the Bosnian Konjic style. It takes two-and-a-half days of carpentry to form its distinctive crinkled look.
studioilse.com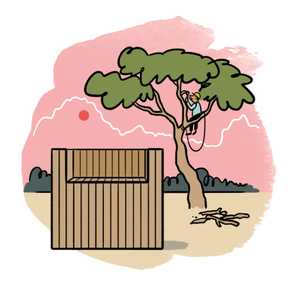 15. 
Canniest cork treatment
Studio Corkinho, Belgium
With its cork sourced from Alentejo in Portugal, this Belgian studio is gaining a following for its sophisticated output. Its cork tableware comes in earthen tones and is available at Antwerp retailer Graanmarkt 13, while its reputation grows through private commissions from restaurants and galleries.
studiocorkinho.com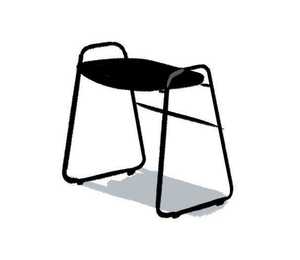 16.
Best asian collaboration
Industry1 stools, Singapore
Industry1 has drawn inspiration from the UK in its collaboration with Japan's Keiji Takeushi on the production of the Wimbledon stool. Takeushi has updated the traditional umpire seat with black powder-coated steel and humble ply.
industryplus.com.sg
17. 
Ceramic specialists
Val Range by Laufen, Switzerland
The name Laufen has been a stamp of quality for ceramic toilets, sinks and showers in Switzerland since 1892. About 60 pairs of hands work on each ceramic fixture that Laufen creates but this natural production process is continually being advanced. For the clean, architectural lines of the Val bathroom range German designer Konstantin Grcic drew upon Laufen's SaphirKeramik, arguably the world's most malleable ceramic bathroom material.
laufen.com
18. 
Best for the bathroom
The Cuna by Agape, Italy
The award-winning Mantua-based brand Agape has been at the forefront of bathroom design since its inception in 1973. It attracts cutting-edge product designers and craftsmen, one of its most notable being Patricia Urquiola, whose gently curving Cuna bathtub has an elegant tubular-steel frame.
agapedesign.it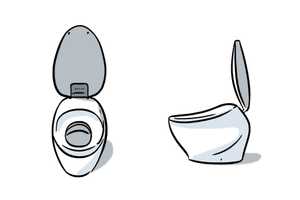 19. 
Best for the environment
Neorest NX by Toto, Japan
The Toto Washlet already offers users a wash and blow dry, as well as a heated seat. But now Toto's top-of-the-line Neorest series has a new model. Already available in Japan, the Neorest NX has seamlessly integrated working parts and even more features: the toilet can disinfect itself and consumes less water than its predecessors.
toto.com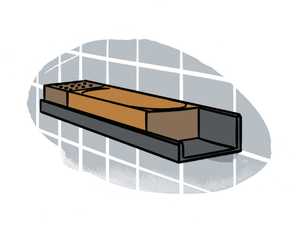 20. 
Top bathroom assistant
Assist by Alape, Germany
Alape has been master-crafting bathrooms since it was founded in 1896 in Saxony, Germany. Its new multifunctional shelf system Assist is designed by carpenter and architect Wolfgang Hartauer and made of smart powder-coated aluminium with a matte-black finish.
alape.com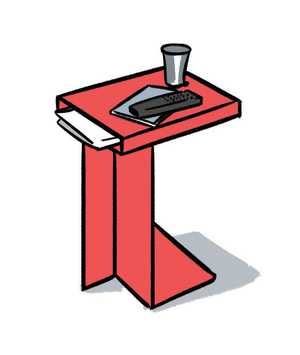 21. 
Smartest storage system
Nomess side table, Denmark
Nomess's powder-coated steel side tables are a clever storage solution for people with limited space. The sculpted object is enough to liven up any room and its rectilinear slot is perfect for magazines.
nomess.dk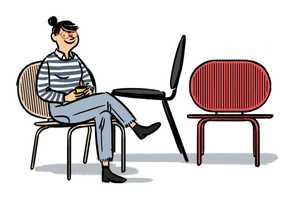 22. 
Most playful design
Roll Collection by Verena Hennig, Germany
Verena Hennig's chairs, benches and stools feature rolling aluminium rods that allow the seated to easily slide along and make room for a companion. The collection's playfulness may stem from Hennig's love for US sculptor Alexander Calder's mobiles (she was given a book about him when she was younger), which is reflected in her modernist colour palette of red, white, cream and black.
verenahennig.com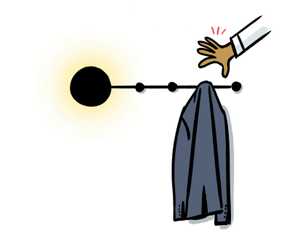 23. 
Most illuminating effort
Han light, Spain
Barcelona-based studio Goula Figuera flicked everyone's switch a few years back with its Lines and Dots pendant lights. The duo's follow-up in the lighting-meets-sculpture sphere is Han, a steel coat hook that emits a soft light.
goulafiguera.com
24. 
Best for supplies
Bolts Hardware Store, Japan
After studying interior and architectural design at Kyoto University of Art & Design, owner Masaya Asahi honed his skills at various furniture makers, including our favourite: Pacific Furniture Service. In 2009, Masaya and his wife Yayoi opened this small set-up in Kyoto to sell the products that Masaya designs, including brass-arm mirrors, aluminium shelves and glass lamp shades to complement a strong selection of hardware items.
bolts-hardwarestore.com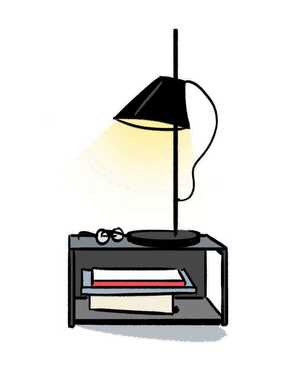 25. 
Leading light
Yuh lamps by Louis Poulsen, Denmark
Much of the inspiration behind Danish lighting brand Louis Poulsen's Yuh lamp comes from modernist masters Poul Henningsen and Arne Jacobsen. In creating this design, Danish-Italian firm GamFratesi borrowed from Henningsen's fascination with the shape of light: Yuh's shade can be moved and its beam directed anywhere.
louispoulsen.com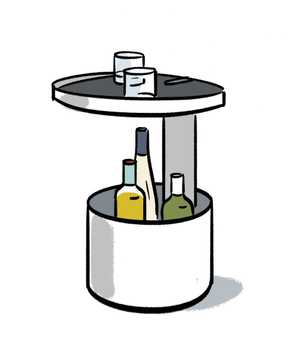 26. 
Best for barware
Util, Portugal
Lisbon-based brand Util's first product collection includes the powder-coated steel Basso mini-bar with cork top. Util's pieces play to the company's Portuguese heritage by making use of traditional materials and crafts.
thisisutil.com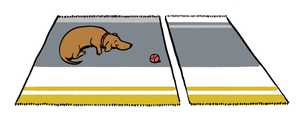 27. 
Warmest design
Rugs by The Alfred Collection, Belgium
These handwoven floor coverings by Belgium's Marie Mees and Cathérine Biasino of The Alfred Collection use a mixture of top wools, one from New Zealand and the other from Portugal. The first offers softness and a warm aesthetic, while the second adds strength. The collection is available in four pattern variations: Ivy, Fran, Lucy and Frenzy.
thealfredcollection.com
28. 
Carpentry classic
Chiavari chair by Fratelli Levaggi, Italy
Celebrating its 210th birthday this year, the elegant bentwood Chiavarina chair is an Italian design classic. Today the best versions of this sturdy yet lightweight number come from brothers and carpenters Paolo and Gabriele Levaggi of Fratelli Levaggi. "It's important to use wood that is both hard and elastic," says Paolo. "The Chiavarina is not simply a chair: it's a way of building, of putting single parts together to create one lasting piece."
levaggisedie.it
29. 
Q&A
Pierre Yovanovitch
Interior designer, France
This autumn, French interior designer Pierre Yovanovitch is launching his first furniture and lighting collection at New York gallery R & Company. He worked with craftspeople to produce its 24 pieces.
Why now?
I've been designing bespoke pieces for my interior projects since the beginning of my practice. Creating a whole collection for a public exhibition has always been a dream of mine.
Was the project challenging?
I have spent my entire career seeking out the most skilled craftsmen from around Europe. They bring life to the collection, whether it's Armelle Benoit, a ceramicist in Nantes that I worked with on the Pebble table, or the woodworker who spent more than 100 hours constructing the base of the Stanley sofa. For me, working hand in hand with these artisans is critical to the process.
r-and-company.com
30.
Q&A
Veerle Wenes
Creative director, Valerie Objects, Belgium
The name behind Antwerp's Valerie Traan gallery and design company Valerie Objects reveals a fascination with practical objects – but also those of artistic merit.
How do your releases differ from those of larger design companies?
Our aim is to make products that last more than one season. The carpets we just released with The Alfred Collection, for example, will last many seasons. But you can't turn up to a design fair with nothing new to show. Right now we are a young brand and are constantly adding to our collection but in 10 years' time it might be trickier to do so.
What new products can we expect from you next?
The design is top secret but what I can tell you is that we are working with Nendo to develop a piece for next year's Salone del Mobile.
valerie-objects.com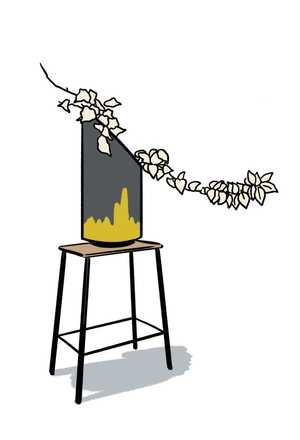 31. 
Best cross-cultural initiative
Frama 3 Brescia, Italy
In March the Scaroni-Monti family asked Copenhagen-based design company Frama to decorate an artist's residence in their Palazzo Monti in Brescia, Italy. The functional Frama designs provide a clean, tasteful contrast with the frescoed 13th-century palazzo. "It's interesting to see designs in artists' environments as they tend to be used in a much more free and expressive way," says Frama co-founder Niels Strøyer Christophersen.
framacph.com
32. 
Brightest bit of design
Gira table lamp by Santa & Cole, Spain
After about four decades on the market the Gira table lamp is considered a classic piece of Spanish design. Now it has been re-issued by Santa & Cole and offers an even greater flexibility of movement. Bold yet simple, its shape gives prominence to the light source itself, while the arm may be rotated and the shade positioned to optimise spotlighting.
santacole.com
33.
Best for bedding
Lusitano 1143, Portugal
Made of stonewashed Belgian linen, these bedding sets are crafted by a family of weavers in Guimarães. The sheets and pillowcases – available in colours called putty, fig and white – are cool in the summer and comfortable for the winter.
lusitano1143.com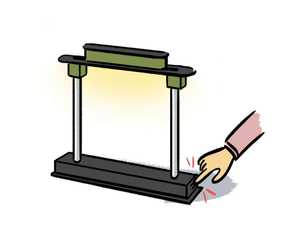 34. 
Best reissue
Artemide, Pausania lamp, Italy
To mark what would be Italian design polymath Ettore Sottsass's 100th birthday, Artemide has reissued one of his masterpieces: the Pausania lamp. This black resin-based desk lamp was created for the lighting brand in 1983, although it references banker lamps from the 1930s. LED technology now provides greater energy efficiency and an adjustable setting regulates the light's intensity and warmth.
artemide.com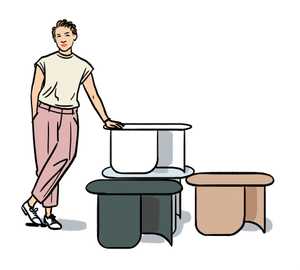 35. 
Best new talent
Silvia Terhedebrügge, Germany
Not afraid to experiment with form and texture, Berlin designer Silvia Terhedebrügge creates functional yet bold pieces, often in collaboration with her sister. "To us a product always has a character," says Terhedebrügge. "We build on its personality." Her Plateau side table, for example, makes use of soft metal contours to play with perspective. Lauded by the German Design Council, her designs are classics in the making.
silviaterhedebruegge.de
36. 
Most upstanding recliner
The Minimal Daybed by Kristina Dam, Denmark
The frame of Kristina Dam's Minimal Daybed is made of sturdy oak, which supports a wool-upholstered mattress. The daybed is purposefully narrow, giving it flexibility of use in a multitude of spaces. "I want the piece to be able to stand alone in a big room, while also being capable of changing into a sofa or even a guest bed," says Dam.
kristinadam.dk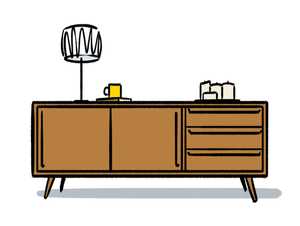 37.
Best bespoke design
Énola, Spain
When a pair of Spanish engineers couldn't find a sideboard to their fancy, they stayed true to their nature and designed one themselves. It became the cornerstone of their studio, Énola, which creates bespoke cabinets, tables and shelves. "We practice slow design," says Laura Martínez, who along with partner Javier de la Torre works with clients to realise each commission. "We never create two identical pieces."
enola.es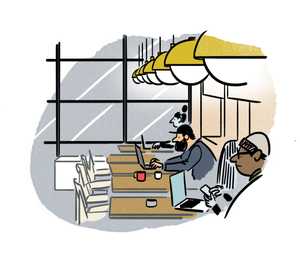 38. 
Glowing recommendation
Allied Maker, USA
Founded in 2012 by Ryden Rizzo, Long Island's Allied Maker focuses on all things bright and beautiful. But it's the Dome Pendant light, made from hand-spun metal and hand-blown glass all sourced from the US, that attracts us. The Dome, which has a mid-century feel, is made by spinning flat sheets of brass over a wooden mould to form the dome.
alliedmaker.com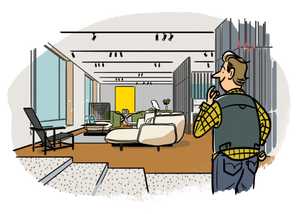 39. 
Best retail refresh
Cassina, Italy
While Italian furniture brand Cassina has licence to produce some of the design world's best-known pieces, including works from Le Corbusier and Gio Ponti, it also has its eyes firmly set on the future. Art director Patricia Urquiola is guiding the company's retail design in a new direction with her in-store Philosophy 3 concept. This has informed fit-outs of Cassina's new spaces in Paris and Madrid, where warm materials such as terrazzo and wood are contrasted with more modern features in anodised aluminium.
cassina.com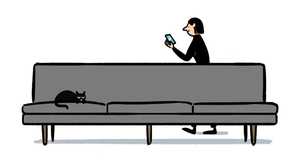 40. 
Best mid-century revival
The Boyd Collection, Australia
A collection of furniture that the late architect Robin Boyd designed for his home in Melbourne is being brought to the market for the first time by KFive + Kinnarps and the Robin Boyd Foundation. Following the design principles close to Boyd's heart, each piece is beautifully made using Australian hardwood and wool.
robinboyd.org.au
41. 
Most sought-after armchair
Molteni, Gio Ponti Armchair, Italy
For the past five years Molteni has been expanding its Gio Ponti collection and this year re-released the renowned d.156.3 armchair. Assembled by hand, it comes in solid walnut (or maple for the black version) and eight different coverings, including velvet, bouclé, leather and linen.
molteni.it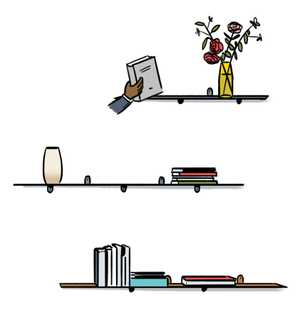 42. 
Most stylish shelves
Muller Van Severen, Belgium
Antwerp-based studio Muller Van Severen has been simplifying everyday furniture since its inception in 2011. Shelf n1/2/3/4 strips the wall display back to its most fundamental element. Made from a single steel plate and available in five colours, there is nothing to obstruct its elegant shape – even its brackets are hidden on the sleek back plates.
mullervanseveren.be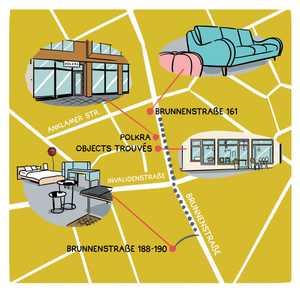 43. 
Most design-minded street
Brunnenstrasse, Berlin
Stretching from Berlin-Mitte to the up-and-coming area of Wedding, Brunnenstrasse is home to some superlative design outposts, such as Brunnen190, an elegant showroom for young Berlin designers, including Verena Hennig. Up the street there's Objets Trouvés, which sells vintage furniture, and Polkra, a bits-and-bobs boutique that deals in cashmere blankets. A few steps away is Wohnkultur66, a gallery that features furniture by the likes of Friedrich Kiesler.
44. 
Q&A
Dimitri Saddi
Founder, PS Lab, Lebanon
PS Lab, which launched in 2004, has kept its lighting design and manufacturing in-house. Operating from a 1950s factory in Beirut, the firm has delivered several sophisticated projects, including the Mercato Centrale in Rome.
Why is it important for you to manufacture in Beirut?
Being able to design something, build it and then amend it, all in-house, has given us a lot of confidence. The studio becomes a kitchen where you can cook, experiment and keep doing it until you get it right.
You've recently renovated your space in Stuttgart.
In 2006 the airport and ports in Beirut were closed [during the Lebanon War], so we needed to keep ourselves out there. We set up in Stuttgart first, then Bologna; we also have a space in Amsterdam and we're opening an office in London.
pslab.net
45. 
Most outward-looking venture
Tributo, Mexico
Founded by two sisters, Tributo has been operating out of Guadalajara since 2013. Aiming to bring design talent from the siblings' home state of Jalisco to a global market, the company works with designers to produce the likes of knives and lighting, as well as the stoneware-and-clay Engobe vase series.
tributo.mx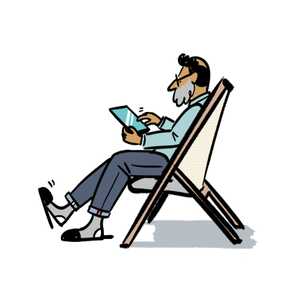 46. 
Best tropical design
Tela dining chair by Wentz, Brazil
Guilherme Wentz is moving tropical design forward with the Tela dining chair, a derivation of his original Tela lounge chair."I often begin searching for a feeling instead of a shape," says the designer. "Brazil's design identity extends beyond its architecture, landscapes or culture: it is as much about lightness, warmth and a closeness to nature."
guilhermewentz.com
47. 
Q&A
Marco Ghilarducci
Managing director, Martinelli Luce, Italy
Founded in 1950, Martinelli Luce thrives as a family-run business under third-generation director Marco Ghilarducci.
You participated at London Design Festival for the first time this year. Why?
We went to the London Design Festival Designjunction out of curiosity. Although our brand is highly regarded around Europe, we aren't well known in the UK. Our main focus was to show what we do in a country where design is so important.
What are your latest projects?
We came out with several new models this year, including the Plissè ceiling lamp and the Amarcord table lamp, which features a transparent methacrylate diffuser that turns opal white when it's on. There's also the Mamba lamp: a suspended and diffused light that uses a modular system.
martinelliluce.it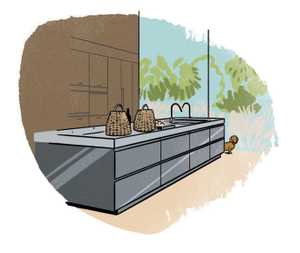 48. 
Most fitting partnership
Arclinea and B&B Italia, UK
Shoppers in London's Brompton design district are eyeing up a new suite of kitchens at b&b Italia's showroom from Arclinea. The two became partners last year and the installation of Antonio Citterio's sleekly designed kitchens works seamlessly with b&b Italia's extensive furniture collection. It's all found within the expansive John Pawson-designed showroom.
bebitalia.com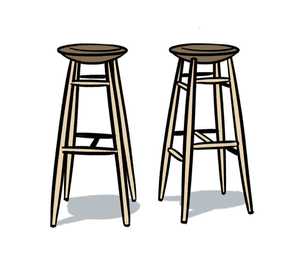 49. 
Best for the bar
Drifted bar stool, Sweden
Lars Beller Fjetland's designs combine Scandinavian sensibility with inspiration gleaned from the rugged nature surrounding his hometown of Øygarden in western Norway. While walking along the shore he'd find pieces of old cork that had been shaped and smoothed by the power of the waves. Their form and texture set him off on a creative journey that has informed his Drifted series for Sweden's Hem design studio. The bar stool, for example, features dark cork seating that is both warm and comfortable, while the oak frame is sturdy yet elegant.
hem.com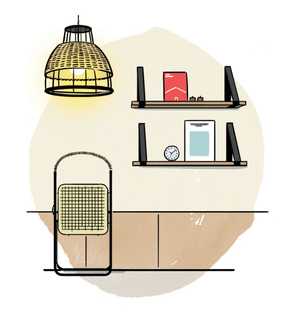 50. 
Studio to watch
Bouillon, Japan
Bouillon is a Japanese design studio founded in 2016 by Shunya Hattori and Hiroki Nasu, who have backgrounds in furniture-making and architecture, respectively. The practice excels in their use of natural raw materials.
design-bouillon.jp