Shopping / Boston
Christmas shopping in Boston
Forget New York and Los Angeles, this East Coast city features some of the best shopping outposts in the US and is the perfect place in which to pick up a few yuletide favourites.
One of the US's oldest and most storied ports – though sometimes overshadowed by its East Coast cousin New York – Boston has nurtured a growing crop of retailers that riff on New England charm as well as streetwise designers drawing on global influences. From artsy Somerville to the long-loved commercial heartland of Newbury Street to the brick-built lanes of the South End, here's our pick of the city's finest festive stop-ins on either side of the Charles River.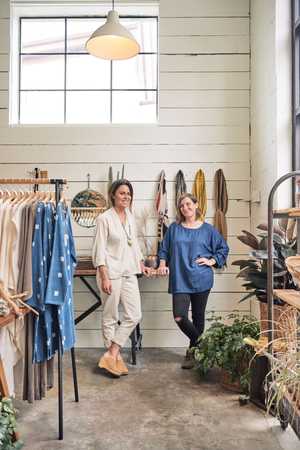 Royal range
Queen of Swords
This regal retail outpost is run by Erin Heath's Forêt Design Studio, which lies behind a glass door in the same factory space. While Heath usually focuses on flowers, Queen of Swords deals in womenswear and interior goodies, including the likes of simple yarn-dyed Ozma T-shirts and Habeas Corpus's line of tastefully loomed-and-sewn clothes.
shopqueenofswords.com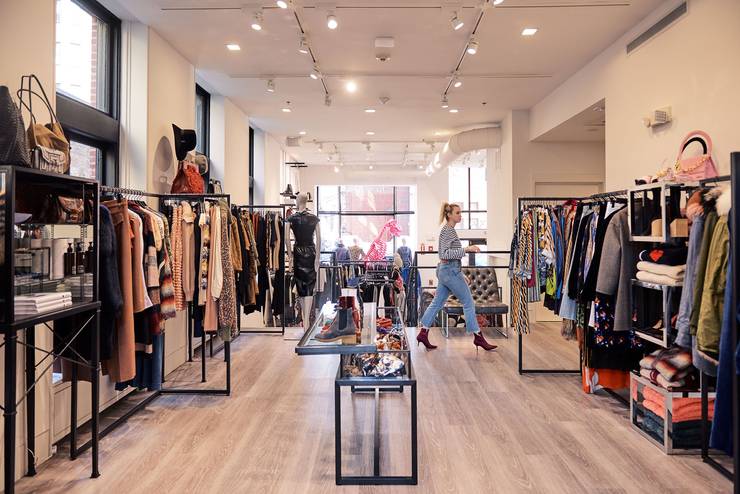 With a minimalist interior featuring a Boston Celtics-inspired piece by sculptor Daniel Arsham, as well as a space for rotating art installations, All Too Human is a pretty space just off Newbury Street.
Former Bergdorf Goodman buyer Jessica Knez and partner Joseph Morrissey stock the space with high-quality kit from designers such as apc , JW Anderson and Raf Simons. Be sure to check out the patio too – if the bitingly cold Boston winter allows.
alltoohumanboston.com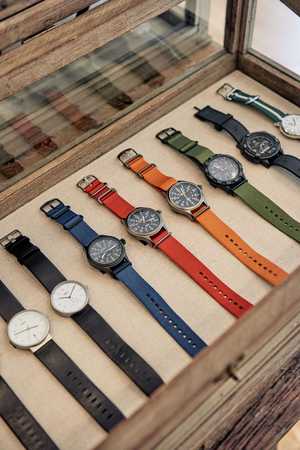 This clothing and accessories specialist may have outposts in San Francisco and Tokyo but Topdrawer's Boston shop is the only one on the East Coast. The Japanese-American brand's inventory is geared to those on the move. A partnership between Japanese stationery firm Itoya and Kolo in the US has yielded a set of smart bags, while the larger totes are a tempting choice for a shorter trip or during a weekend away. Plus: don't forget to pick up a Topdrawer pen and notebook in which to record your spree and tick off gift recipients.
kolo.com
Top pegging
Loyal Supply Co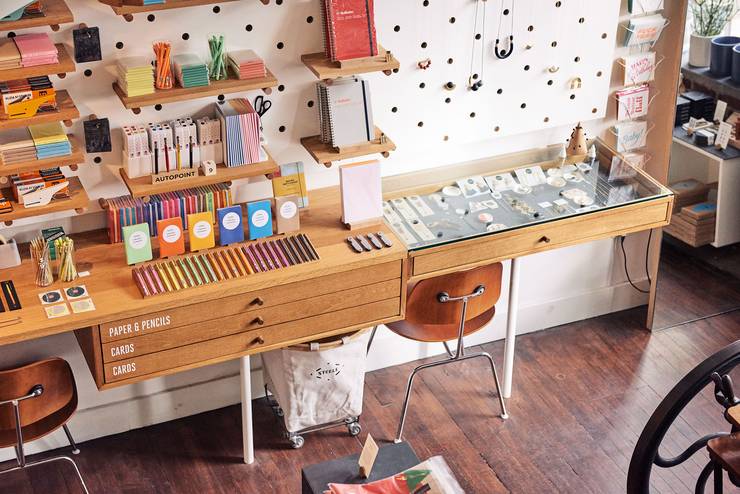 "First and foremost we are a design studio," says owner Ryan Habbyshaw, who runs Loyal Supply Co with his wife Kimberly. Look past the airy surrounds and pretty custom pegboard and you'll see what he means. In the centre of the shop is a printing press that is used to fill the shelves with stationery and cards, which sit alongside other pieces such as Hay Kaleido trays. The small balcony serves as an office and the basement is a fully equipped workshop, where many of the products take shape.The duo's close connection with their products is just how they like it. "The products people get excited about are the ones that we make," says Ryan.
loyalsupplyco.com
Ahead of the pack
The Trackhouse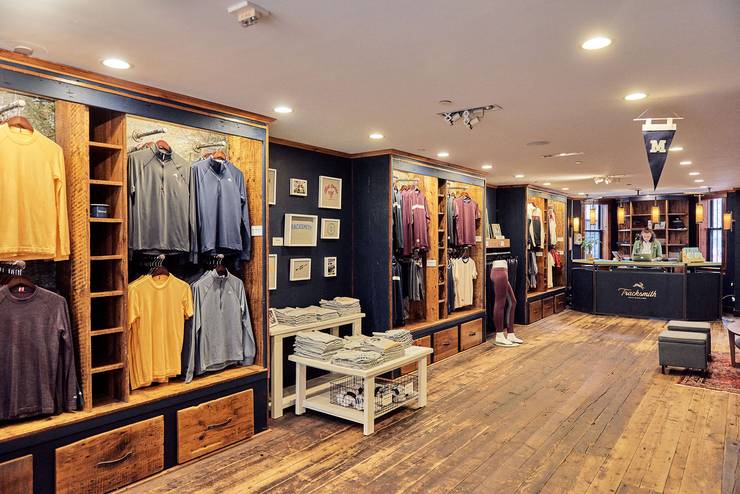 On Newbury Street sits the only retail outpost of local running label Tracksmith. The location is an enviable retail spot as well as a muster point for runners and the Tracksmith offices. The team often leads outings along the Charles River. If you can't make a group run be sure to grab a smart singlet and dashing jacket – and a rucksack in which to carry them.
tracksmith.com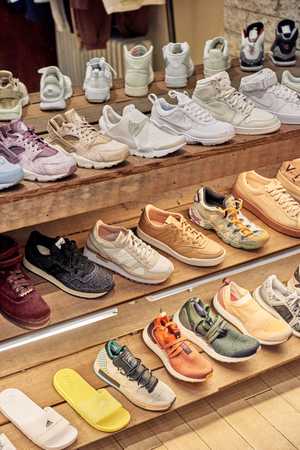 There's a charm and longevity to Bodega that is difficult to resist. The spacious semi-hidden shop brims with goods by the likes of Carhartt and Engineered Garments, all of which are concealed behind an innocuous convenience-store frontage complete with refrigerated eggs and detergent-stocked shelves. A hidden door will take you into the charming and bustling shopping area.
shop.bdgastore.com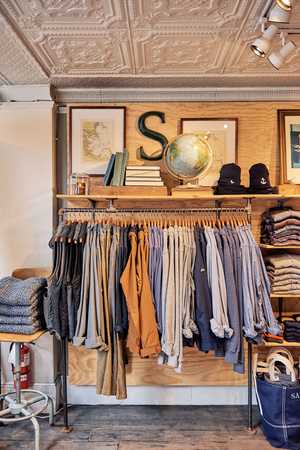 Founded in 2011 by Philip Saul, this small menswear shop is New England casual at its finest. Located in the South End just a few steps down from street level, most of the shop fixtures were made by Saul himself, from the shelves and tables to the changing room. In-house-designed Oxford shirts from the New England Shirt Company hang alongside accessories from the likes of Save Khaki United and Michael Bastian Gray Label. Not only that but Sault stocks a range of men's grooming products as well as a smattering of smart homeware.
saultne.com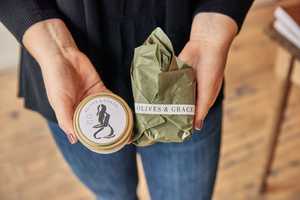 People power
Olives & Grace
From McCrea's Candies to Ashley Procopio's silver jewellery, this shop promotes Boston's best independent makers, from florists to potters. "Communities are stronger when they are doing what they love," says staffer Mary Tobin. All the products are selected to slot into the brand's gift hampers; a favourite is the Boston Local, a stalwart since Sofi Madison opened the shop in 2012.
olivesandgrace.com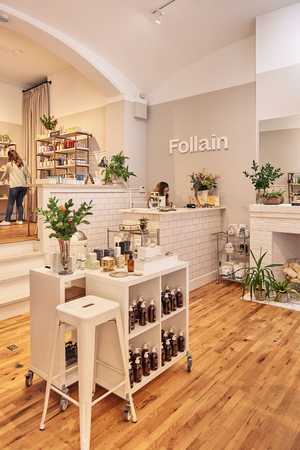 A welcome tonic to the big-brand drudgery of the beauty industry, Follain's products are selected by owner Tara Foley and shown off in a soothing white-tiled space. Working with small producers, the shop is home to a range of natural soaps, unguents and balms, as well as in-house creations. With two spaces in the area, Follain is the kind of New England gem that would go down well anywhere.
follain.com
Breakfast:  Seaside bites
'Expect a prix fixe-style dinner menu, but the daytime allows for a more casual affair. This Somerville haunt is open from Wednesday to Friday for breakfast, lunch and dinner. The eggs are sublime and chef Joshua Lewin's breakfast Fisherman's Board with pickled prawns is a worthy choice.
julietsomerville.com
Lunch:  Strong sister
This casual counter in Brookline serves a fresh take on Asian-American fare. Sourcing ingredients from local purveyors and farmers, the three siblings behind Mei Mei – the name means "little sister" in Chinese – boast a must-try scallion (green onion) pancake sandwich.
meimeiboston.com
Dinner:  Sizeable shares
Somerville's Sarma features a menu of mezze and Middle Eastern small plates. Chefs and business partners Ana Sortun and Cassie Piuma deliver inventive dishes that are designed for sharing.
sarmarestaurant.com
Hotel: Jailhouse rocks
Located in an 1850s-built prison – which was active until the 1990s – the Liberty Hotel's lobby is a vast brick atrium that leads to 298 tastefully designed guestrooms.
libertyhotel.com
No Boston retail rundown would be complete without a nod to Bobby From Boston, known for its selection of vintage clothing – with stock sourced from as far afield as the UK. "Bobby [the late founder] groomed us," says Nik Louis, who is one of the buyers responsible for filling the shop and its three-storey warehouse with goods. "He wasn't going to let it go without having someone there." The shop has been in in the South End since 1995 and has taken on a lived-in charm, with many a one-off to discover.
+1 617 423 9299