Shopping / Finland
Christmas shopping in Helsinki
The first stop-off in our three-part sleigh tour brings us to the Finnish capital for festive finery.
Despite the weather, winter here is a great time for shopping in the Finnish capital. Yes, you may feel a chill when the mercury plummets south of minus 20c but a hot mug of glögi (glühwein) and a post-spree sauna will warm the bones and make it all worthwhile.
Of course, you already know about the Nordic nation's design chops (do visit the Iittala and Arabia flagships for ceramics and glassware) but our list hones in on independent shops hawking lesser-known goodies. From the sharp stylings of Formal Friday's Merino wool T-shirts to the nostalgic tactility of Tingeling's toys, there is plenty to find here. After all, where better to shop than the capital of Santa's purported home nation?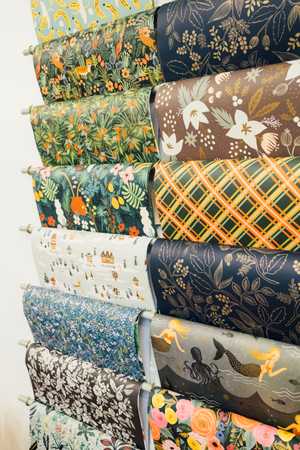 You'll need to wrap your gifts once your shopping spree is over so start out at Papershop to pick up some attractive gift wrapping. The idea for the shop came when sisters Tea Latvala and Anna Fryckman noticed a dearth of decent stationery shops in the Finnish capital. Expect to find own-brand wrapping paper alongside cards – and look out for the in-house printer for personalised pieces.
papershop.fi
Childlike plunder
Tingeling
This is the kind of toy shop that may transform the most Grinchly shopper into a cooing child. Located on a quiet street between two shopping centres in downtown Helsinki, Tingeling stocks European playthings that are made to last. "Children get bored with throwaway plastic toys," says founder Kristina Lönnberg. "When they come here they feel like Alice in Wonderland." Keep an eye out for the Jukka toys that have been made in Finland for the past 90 years, the sweet Maileg mouse dolls from Denmark and, this being Finland, the wooden Moomin figures.
tingeling.fi
Design-minded fashion
Samuji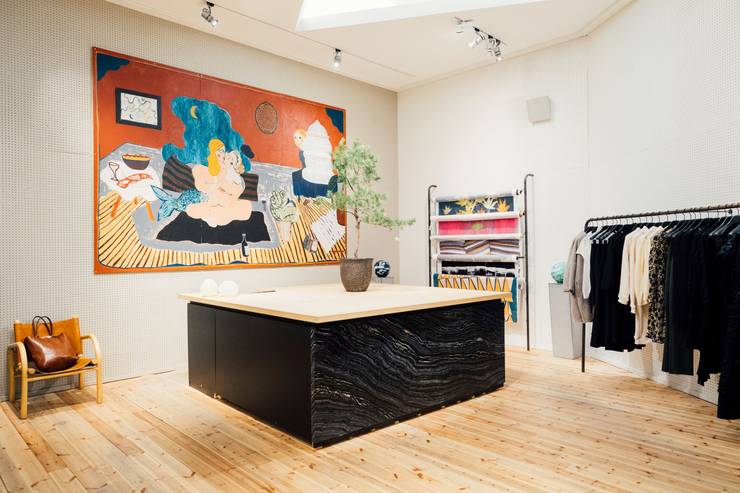 Samuji's flagship shop is all Artek furniture, wooden floors, Foreign Objects carpets and Finnish glasswork. Meanwhile, Tuukka Tammisaari's vast painting (pictured, above) forms a colourful and eye-catching centrepiece.
Founded by former Marimekko creative director Samu-Jussi Koski, Samuji is a Finnish fashion label worth getting familiar with; its womenswear line was born out of Koski's frustration with the transience of the fashion world. "Our clothes are produced in Italy, Portugal and Estonia and I want them to be timeless," says Koski. The Koti homeware line, meanwhile, is made in Finland and includes items such as towels, prints and soap.
samuji.com
Woolly thinking
Formal Friday
Based in Lasipalatsi, within one of northern Europe's finest examples of functionalist architecture, Teemu Muurimäki's shop promises much from the outside, with its welcoming display and eyecatching signage. After working abroad for the likes of Armani, Dolce & Gabbana and Bottega Veneta, Muurimäki returned to his native Finland to found his own menswear label.
Formal Friday is big on Merino wool and weaves it into T-shirts, rain jackets and dress shirts. "I grew frustrated by the poor quality of the materials used by big fashion houses," says Muurimäki. "I wanted to make clothes from the best ones I could possibly find."
formalfridayclothing.com
This pastry specialist has refreshed its shops with the help of Stockholm-based interior maestro My Degerth and architect Fredrik Lindberg. Head to its Punavuori space for a festive treat in the form of Finnish classic korvapuusti (cinnamon buns). "We do things the old-fashioned way," says CEO Henrik Bruun, explaining that everything here is baked overnight for maximum freshness.
kannistonleipomo.fi
This sanctuary for the sweet-toothed is located in historic Kruununhaka and was born out of owner Mika Gröndahl's combined love of cocoa and the visual arts. "I was a street artist before I fell in love with chocolate," he says. "My philosophy is that it should taste good and look great." We recommend sampling something with a local flavour, such as the sea buckthorn-cinnamon or lingonberry-vanilla pralines.
chjoko.com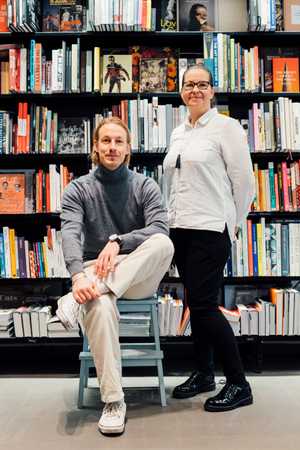 With large windows, lots of natural light and a massive inventory of the finest print publications, from novels and notebooks to art and architecture, this is everything you'd want from an independent bookshop. Nide has emerged as the leading hangout for Finnish bookworms after the sad decline of the much-loved Academic bookshop; owner Terhi Jääskeläinen (pictured, on right) used to run the bookshop at the Kiasma museum of modern art. Here we'd suggest leafing through something by Helsinki's best independent publisher, Cozy.
nidekauppa.fi
If you're keen to spot Finnish designers before they become international darlings, Lokal is the place to go. We recommend the work of up-and-comers Studio Kaksikko, Anna Kantanen, Veera Kulju, Antrei Hartikainen and Nathalie Lahdenmäki. The founder, Finnish photographer Katja Hagelstam (pictured), has an eye for colour and texture. Her space is all pastel hues and wooden notes, and feels as much like a gallery as it does a shop.
"I choose products that I like personally and that are both functional and artistic," she says. Pop in for a selection of furniture by Nikari, not least the Kari Virtanen-designed Café Scandi stool.
lokalhelsinki.com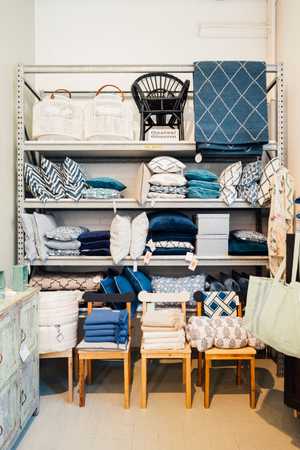 Located in hip Punavuori, south of downtown, Moko was one of Helsinki's first independent homeware shops, as well as being a popular spot in which to kick back with a coffee and linger. In many ways it's the antithesis to Ikea: you won't find Scandi minimalism here. Instead you'll encounter layers of vintage items, as well as homeware, cosmetics and design products made by small local and European makers.
We recommend Moko's signature candles, organic green tea and bergamot soap, which is handmade in Helsinki. "We want to be a living room for the city," says founder Lilli Toukolehto. "We want people to stay and feel at home in the shop."
moko.fi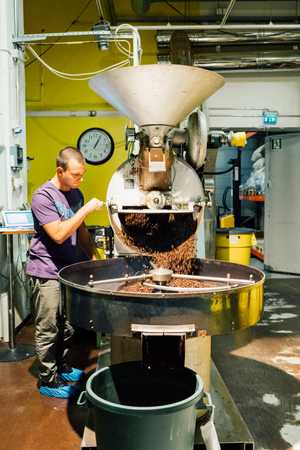 Finns drink more coffee per head than any other nation in the world – much of it grey, grim and bitter. That's why Svante Hampf abandoned his career as a winemaker to found a roastery and fix the Helsinki coffee scene. Lots of independent roasters have popped up in the decade since but Kaffa, located in a one-time warehouse in Punavuori, is the original and finest.
kaffaroastery.fi
Breakfast:  Home and away
Sandro, in the Kallio neighbourhood, serves delectable dishes that draw from North African, Middle Eastern and Mediterranean heritage. But if you're after something more Finnish try Ravintola Sunn. Located in the Senate Square building, it boasts an old-fashioned atmosphere and superlative salmon ceviche.
sandro.fi; ravintolasunn.fi
Lunch:  Time-tested fare
For lunch we recommend visiting one of Helsinki's staples, such as Sea Horse or Lehtovaara. Both have been around for decades, time that they have used to perfect their recipes for Finnish classics such as cabbage rolls, reindeer fillet and smoked Baltic herring. Yum.
seahorse.fi; lehtovaara.fi
Dinner:  Folkloric feast
Sasu Laukkonen's Ora restaurant is Helsinki's most-talked-about opening of 2017 – and with good reason. Laukkonen closed down his vaunted (and Michelin-starred) Chef&Sommelier to open Ora as an ode to the ingredients found in Finnish lakes and forests.
orarestaurant.fi
Hotel: Holiday homes
While we await the 2018 opening of the Hotel St George there's a shortage of great stays in the Finnish capital. The Klaus K is a safe bet but for something more befitting of the occasion (it is Christmas after all) check in at the grand and recently revamped Kämp.
klauskhotel.com; hotelkamp.com