Media / Washington
National treasure
While its famous print brand goes boutique, National Geographic is betting on premium – from TV to events.
Mark Thiessen is huddled over his camera in the photography studios at National Geographic's headquarters in downtown Washington. "I consider myself a bit of a Swiss army knife," he says, peering into the camera above his subject: a perfectly aligned collection of small red cross-shaped drones arranged on a canvas on the floor for a story on new surveillance technologies. "I'm like a Swiss army knife in a drawer full of fine cutlery. Most of our photographers have specialities, such as underwater or cold-climate photography, but I feel like I do a lot of things."
Thiessen has just returned from his most recent field assignment: a reporting trip to northern California to shoot the wildfires that have swept through swathes of the state this year, where to date more than 6,000 houses have been destroyed.
This year has been one of the most destructive wildfire seasons in the region in recent memory. "I've never seen anything like it," says Thiessen, recalling a 27-year career at National Geographic that has, between studio shoots of everything from rare mushrooms to a moving bullet, specialised in wildfire photography.
"I went to fire school so that I could be safe and so that I could be embedded on the frontlines to bring back pictures that our readers would never see on the news." It is a sentiment that has been present in the pages of National Geographic since 1888, when it was conceived as the monthly journal of the endeavours of the National Geographic Society, which was established to ensure "the increase and diffusion of geographic knowledge" that same year.
The first issue of National Geographic covered the Great Storm of 1888 and featured an account of the mapping of Massachusetts, detailing the state-of-the-art cartography used in the process. "When we embark on the great ocean of discovery," wrote the Society's first president, Gardiner G Hubbard, in its opening pages, "the horizon of the unknown advances with us and surrounds us wherever we go." Throughout its history, the National Geographic Society has funded research and expeditions into little-known subject areas and parts of the world. Early voyages to both the North and South Poles were conducted with National Geographic Society funds; a long-running partnership with Nasa in the 20th century brought about a new kind of space reportage; and most recently a National Geographic Society endowment contributed to tests and analysis of the best- preserved dinosaur skeleton ever found – a nodosaur accidentally unearthed in the oil sands of Alberta in 2011 – the results of which were published exclusively by National Geographic this year. The Society still invests in scientists.
But the parameters of what National Geographic's founders considered "geographic exploration" have expanded almost as much as the brand itself. In its 129-year history it has covered stories on the likes of the moon landings, early expeditions to the Arctic and how dogs think. They are stories now told to an audience of about 760 million people each month via the magazine – which is now published in 33 languages worldwide – as well as its vast social-media presence, growing book-publishing arm and television channels, which are among the most widely distributed cable-television brands in the world.
"We cover stories in ways that nobody else does," says editor in chief Susan Goldberg, who became the first woman to take the post when she was appointed in 2014. "It's the global reach of those stories, the incredible visual storytelling, the depth of the reporting, the fact that we're taking people on intellectual journeys all over the world: that, to me, is why we have fared so well."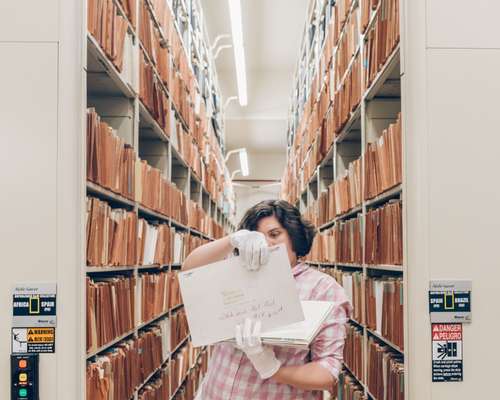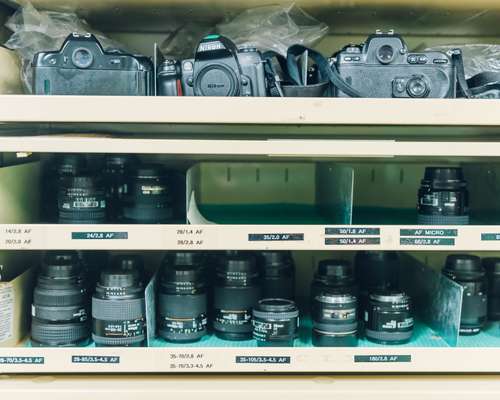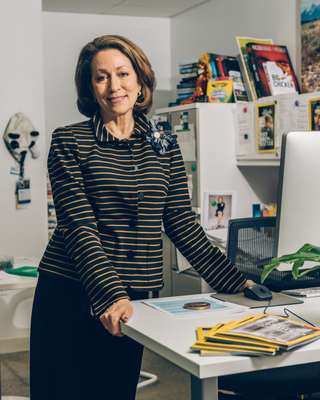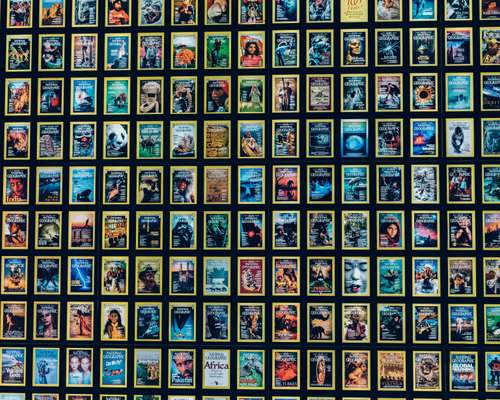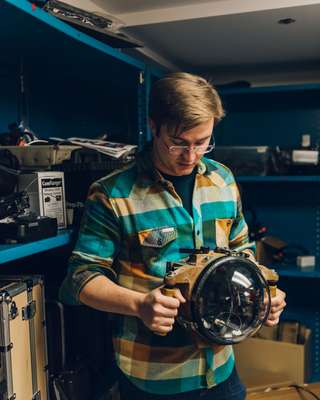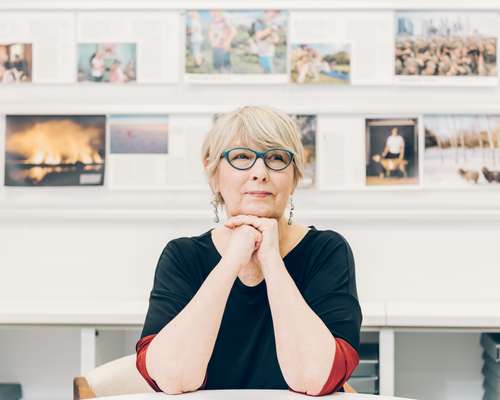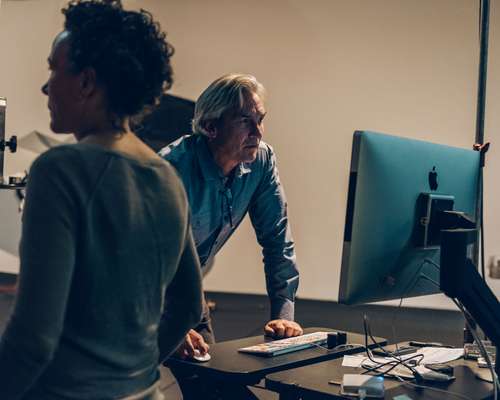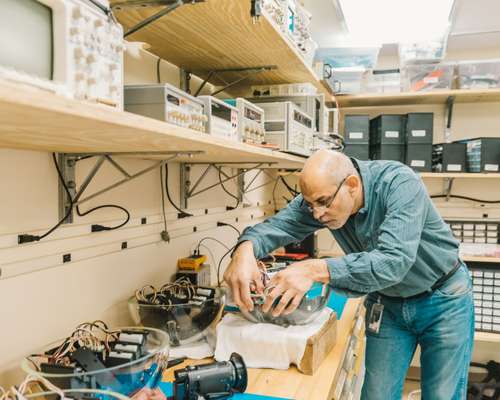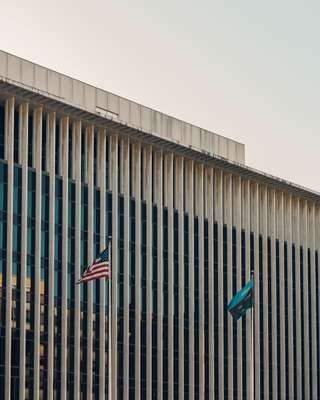 Nostalgia, too, has played its part in National Geographic's longevity as a print magazine. During his address to inaugurate the National Geographic Society's new headquarters in 1984, Ronald Reagan quipped that among his biggest quandaries upon winning the US presidency was what to do with his National Geographic collection: "I don't know how the hell I'm going to haul them all to the White House."
Long a staple of grandparents' bookshelves, doctors' waiting rooms and public libraries around the world, balancing the trappings of a heritage brand with the rigours of a contemporary media landscape is a challenge. "National Geographic holds a deep place in people's minds and hearts, and in their memories," says managing editor David Brindley. "But it can be such an outdated perception of who we are and what we do. We are on the cutting edge of storytelling every single day. If we relied solely on nostalgia we would not have survived for 129 years. So we're constantly coming up with new ways to tell our stories."
Brindley cites recent coverage of hummingbirds – the 10th time National Geographic has covered the subject – in which an Anna's hummingbird, a breed native to the US's west coast, was filmed in a lab using a camera capable of shooting at 3,000 frames per second. The footage was then slowed down to 100 times its actual speed to capture the bird's movements, which aren't visible to the naked eye. "It's the same subject," says Brindley. "But it's high-definition storytelling that you just can't ignore."
Facts & figures
2.8 million Monthly print subscribers
43 Languages that National Geographic is published and broadcast in
1,750 National Geographic employees
82 million Followers on Instagram
Change, however, for a brand as storied and as far-reaching as National Geographic, is keenly noted by a readership that is known for its loyalty. In 2015, the brand underwent its biggest structural change since its inception. The National Geographic Society, which had owned and operated almost all of the brand's media operations up to that point, sold a controlling stake to 21st Century Fox for $725m. The deal ensured that the Society's endowment rose to $1bn (€850m), making it one of the wealthiest philanthropic organisations in the world.
But it also brought about the largest round of job cuts in National Geographic's history and raised fears that the brand's form of storytelling, well regarded for its political impartiality, would be jeopardised. It was, in some ways, a story that National Geographic had faced before: when 21st Century Fox took a controlling share in the brand's fledgling television operation in 1997, many voiced concerns at the impending dumbing-down of the offering (splashy TV strands following ufo and ghost-hunters, for example, compounded some of those fears). Following the 2015 deal, Goldberg herself noted publicly that the symmetry between the brands had not always been clear.
However, this year's groundbreaking stories on gender and a study into the science of lying – a response to discussions around "fake news" and the partiality of the incumbent president for telling a fib or two – have gone some way to allaying fears of National Geographic's editorial independence.
"We're seeing that the era of large-circulation publications is behind us," says Declan Moore, ceo of National Geographic Partners, the entity that was set up to manage all the brand's media operations following the 21st Century Fox deal. "I think that if you're able to create a product that's tightly defined and delivers value for consumers at a premium price, you can make a very good business around that."
Leading the charge for the attention of National Geographic's younger audiences are the company's social media and online outlets. Its Instagram account has more than 80 million followers and is the biggest brand on the platform – only celebrities have more followers. National Geographic's Snapchat account has 5.5 million subscribers and is staffed by nine full-time producers, who publish a fresh array of content each morning at 10.00. "National Geographic is known for its yellow border," says Stephanie Atlas, senior director of the brand's Snapchat channel. "But we look at it as a yellow portal through which you can be transported into the world of our photographers and our stories.
We have to look at how people are getting their media; you have maybe 30 seconds with them, while they're standing in line in a coffee shop or pumping gas at the gas station. It's about looking at where to find your audience, meeting them where they are and leaving a lasting impression."
Despite its revered place in print, National Geographic has faced the same disruption that other media organisations have been subject to. And that's despite its unique business model: 27 per cent of National Geographic's profits are fed back into the National Geographic Society, which funds expeditions and research, the fruits of which are then published and broadcast across the brand's platforms. "We're future-proofing the brand," says Moore. "It's good to have a portfolio because you can compensate for weakness in one area with strength in another."
Early-stage discussions about a revamp for the magazine are underway, as the role that National Geographic plays in print in the broader business is reviewed, says Moore. "I see our print medium becoming more premium and boutique," he says, noting a recent upswing in print subscribers – which peaked at about 11 million in 1989 – particularly among a younger readership. Moore claims that National Geographic even boasts a single subscriber in North Korea.
National Geographic's burgeoning travel, events and licencing businesses, as well as its television offering, are also key areas for growth. Genius, National Geographic's first foray into scripted television, told the story of Albert Einstein, who was played by Australian actor Geoffrey Rush. Its recently announced second season will focus on Pablo Picasso. A re-evaluation of National Geographic's place in the children's television sector will also be key, says Moore, in an attempt to echo the success of the National Geographic Kids magazine, which has become the largest-circulating children's magazine in the US.
"The number of touchpoints for National Geographic have exploded," says Moore. "The possibilities for getting great storytelling in front of audiences are wider than they have ever been. That's extremely exciting for us."
Key covers
February 1910
The first issue to feature the iconic yellow border. Its accompanying Corinthian frame of laurel leaves would be phased out until making a final appearance in 1999.
December 1969
Neil Armstrong's famous photograph of Buzz Aldrin taking his first steps on the surface of the moon made the cover five months after the moon landing took place.
February 1981
This issue included a report on how heavy industry and the natural world coexist – a theme that 'National Geographic' has turned to on several occasions.
June 1985
Steve McCurry's iconic portrait "Afghan Girl" accompanied a report on the plight of Afghan refugees in Pakistan during the Soviet occupation of Afghanistan. Decades after the photograph was taken, 'National Geographic' tracked her down and identified her as Sharbat Gula. She appeared on the cover for a second time in April 2002.
January 2017
Avery Jackson, a 9-year-old girl from Kansas City, featured in a special edition of the magazine devoted to discussions of gender. The cover features the following quote from Jackson, "The best thing about being a girl is now I don't have to pretend to be a boy."