10 steps to success / Michigan
Rebel recipe
The special ingredient behind this US food empire? Mix in a dollop of anarchy, says its co-founder.
Founded: 1982
Staff: 700 employees, plus about 330 more to cover holiday periods
Sales: $65m (€55m)
Sales growth: A little under 10 per cent a year ("Steady.")
Starting wage: $11 (€9.30) an hour
Staff owners: 209
Managing partners: 18
Businesses in the community: 10
Not many executives would cite anarchism as a major influence on their management style. But then few are quite like Ari Weinzweig, the leather-jacket-wearing co-founder of a small food-business empire in the US city of Ann Arbor. When he re-read his anarchist books from his student days he found many of the radical principles were present in his Zingerman's Community of Businesses, which started life with a simple delicatessen in 1982.
"I was the only one weird enough to read all this stuff and all the business stuff at the same time," says Weinzweig. "So I was really shocked at how much anarchism was aligned with 'progressive business' and how much people are raised to think hierarchically, and how destructive that is."
The result – aside from Weinzweig's book A Lapsed Anarchist's Approach to the Power of Beliefs in Business – was a renewed confidence in his unique business model for the company. Refusing to drive nationwide growth with a cookie-cutter formula, he has instead concentrated on opening connected food businesses based in Ann Arbor, a small city with a population of just 120,000 and a history of activism. Today Zingerman's 10 businesses include a farm, bakery and Korean restaurant.
Although Paul Saginaw, Zingerman's co-founder and one of its 18 managing partners, would like to expand the deli to other cities, such as Detroit, Weinzweig is opposed. "It's just not how I want to do business – I think you lose a lot," he says.
The duo met in the late 1970s when Weinzweig was clearing tables at Maud's, a restaurant in Ann Arbor, and Saginaw was his manager. "It's never like you're in agreement on everything," says Weinzweig when quizzed on the secret to his relationship with Saginaw. "It's more like you can work together to get to the same vision while still disagreeing over any number of things."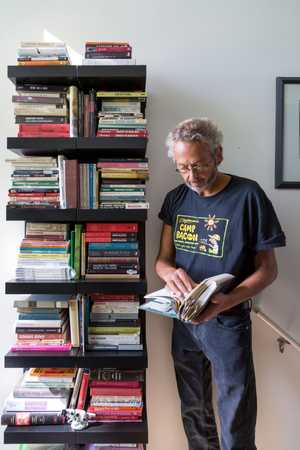 "I have books everywhere. I re-read my anarchist books and it blew me away how much of what they were writing about was parallel to much of what's now called 'progressive business'."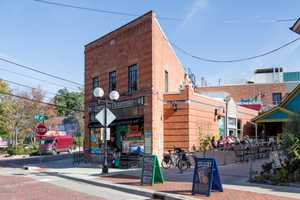 2.
Deli building, Kerrytown, Ann Arbor
"I think it's a lot easier to have a unique business in a unique building. I love that the shape is special and I love the look and feel of the bricks."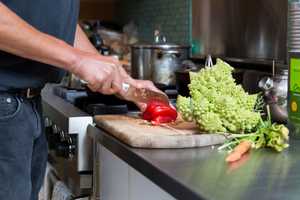 "Cooking helps me remember the core of my work and reminds me of the wonders and beauty of what terrific food is about. We cook mainly vegetables – the dogs eat the same as us."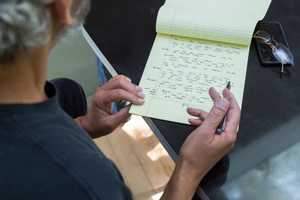 "I've been keeping a journal for 30 years. It's a very inexpensive way to keep your life grounded."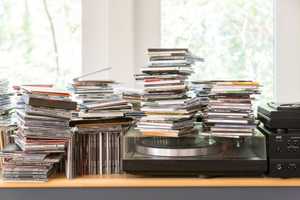 "I have a zillion CDs. I don't work well in quiet so I need distraction in order to focus. I like Nick Drake, and Charlie Parr is another great one, and Ben Weaver. I like obscure things."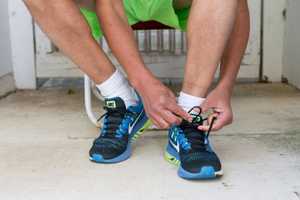 "I run outside every day. I started in my early thirties. I'm a total introvert and running is a time I don't have to talk to anybody. It has all of the obvious aerobic benefits but running also clears my mind. It's very therapeutic."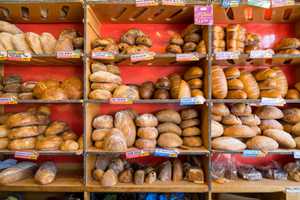 "I never go anywhere without our bread. My current favourite is our Zingerman's Roadhouse bread, which was historically the bread of New England in the 17th, 18th and 19th centuries. It was in every cookbook from that era but, for whatever reason, we're the only ones in the country who make it now."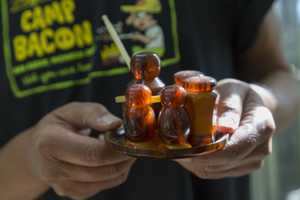 "I started collecting Bakelite salt and pepper shakers about 10 years ago. I love their style."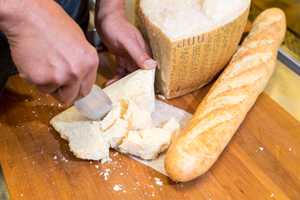 "It's a classic cheese. You could eat one bite and it's going to taste good in your mouth for the rest of the day. I like that. It's easy to travel with so it makes very good plane food. I could eat it anytime, anywhere."
"You get unconditional love from dogs – which is not always what one gets from one's family, with all due respect."