2017/2018 / Global
Travel Top 50
A guide to aviation's high-fliers, rail carriages with class, masterful hoteliers and service stars the world over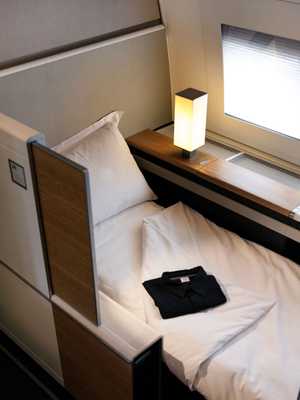 01
Best bed linen
Swiss First Class
Switzerland
Flattering lighting and friendly service should be a given but sometimes sleep is all you're after on a long-haul flight; with this in mind, Swiss treats its First Class patrons enviably. With the deft flick of a few handles the crew transforms the comfy seats into spacious beds soon after take-off. The pitch-perfect mattress by Swiss maestro Bico is complemented by a down duvet and fresh cotton sheets. The Zimmerli pyjamas and Caroline Flueler-designed throws are an excellent touch too.What really makes for a good night's sleep is a proper pillow that's on par with what you'd expect from a grand hotel in Gstaad.
swiss.com
02
Tastiest breakfast with the papers
Ottmanngut
Merano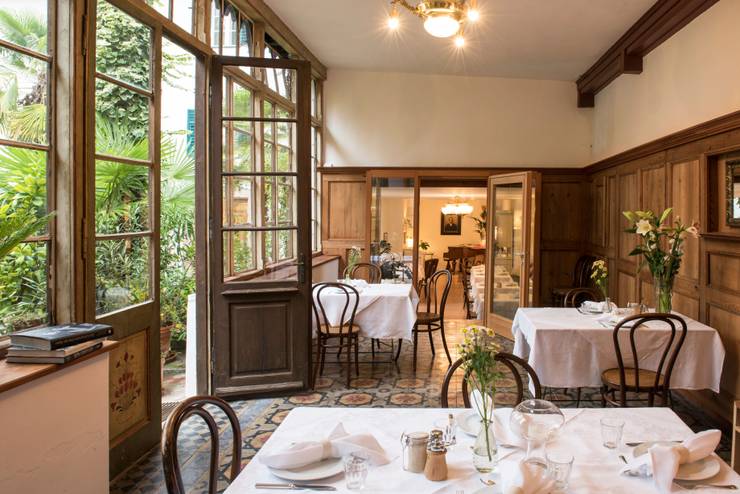 The restaurant in Merano's Ottmanngut hotel is the place to start your day. Frühstück comes à la carte and each of the three courses changes daily. Homemade sourdough bread is accompanied by a spread of jams and cheeses; bircher muesli with yoghurt also make a welcome addition, while poached eggs on toast with stracchino cheese are savouries to savour.
Most of the ingredients come from the fields of South Tyrol and some from the hotel's own orangerie, which yields lemons, tangerines and plump Valencias for tart marmalades. The garden is a great spot in which to sip a cappuccino while leafing through a selection of magazines and papers: beyond La Repubblica there are always copies of The International New York Times and the Süddeutsche Zeitung.
ottmanngut.it
03
Leading lounge concept
Cathay Pacific
Singapore
Cathay Pacific's standard-raising lounge design by Ilse Crawford's London-based Studioilse has finally touched down in Singapore, three years after the Hong Kong airline debuted its new look in Tokyo. The teardrop-shaped lounge, the largest floorspace outside of the carrier's home hub, is located in Changi Airport's new Terminal 4 – and Cathay's first designated lounge in the Lion City will provide some extra punch in its fierce regional battle with Singapore Airlines.
Crawford's now familiar, warm and homely cherry-wood panelling comes with views over the concourse, which is a winning combination for weary souls slurping bowls of signature noodles. Previously business travellers only had access to a dull multi-airline lounge in Terminal 1 operated by the Emirates subsidiary Dnata. Regular flyers around the region will also be glad to hear that the lounge roll-out, already in Manila, Taipei and Bangkok, is set to continue: Shanghai and Seoul (Incheon) are up next.
cathaypacific.com
04
Top untouched modernist hotel
Hotel Ritz
Lisbon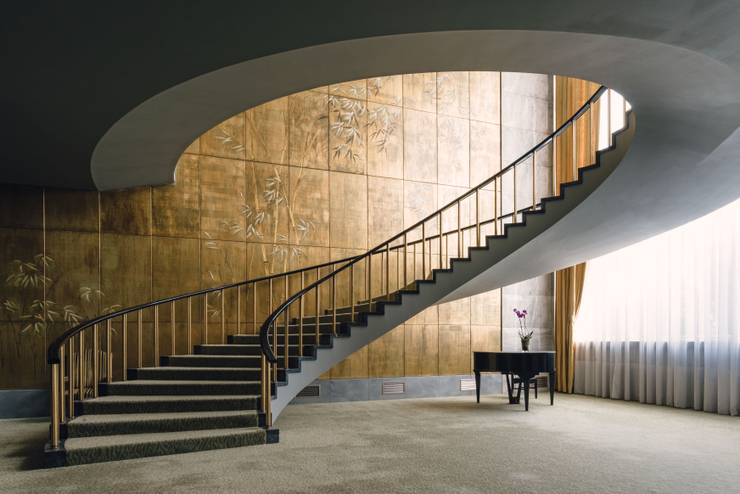 In a culture that venerates youth it's hard to become a grande dame without a few nips and tucks along the way. Lisbon's Hotel Ritz is one noteworthy exception. The hotel, which opened in 1959, has survived the decades intact. Outside, the 10-storey modernist façade retains simple, geometric lines; inside, the public spaces are an enthralling throwback. The Portuguese art and classic French furniture are also redolent of another age. Rather than instigate any major renovations the management has contented itself with simple additions such as bouquets of fresh orchids hanging from the ceiling. Apart from a new spa that opened in 2003 and a rooftop running track with superb views, Four Seasons has had the good sense to leave this beauty be.
fourseasons.com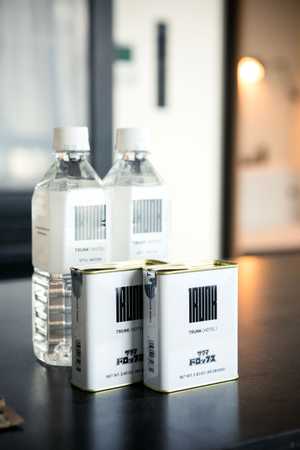 05
Best-stocked minibar
Trunk Hotel
Tokyo
Opened in May in Shibuya, this 15-room hotel partnered a raft of independent businesses from Shibuya and further afield in Tokyo to create a unique service for which we always have a thirst: a decent and smile-inducing minibar line-up.
For a post-check-in pick-me-up sink an organic ginger ale by Shibuya-based Brown Sugar 1st, or a fruit juice from the century-old Shibuya Nishimura Fruits Parlour. After a long day you can kick back with a bottle of fine Japanese wine by Fujimaru Winery and a cheeky chocolate bar by Minimal.
trunk-hotel.com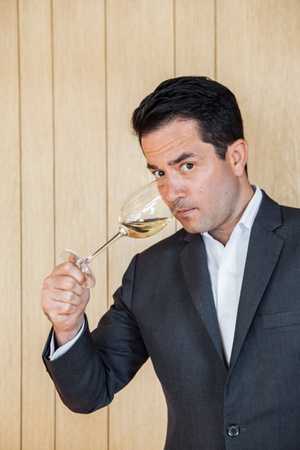 06
Finest F&B director for all seasons
Frederic Kolde at the Grand Hyatt
Bangkok
As the former manager of the Grand Hyatt Tokyo's steakhouse (The Oak Door), German-born Frederic Kolde is versed in the details that help a service run smoothly. Now he oversees the Grand Hyatt Erawan Bangkok's nine food-and-drink venues but he's no less attentive to the minutiae of making them tick. "Every aspect is key, from greeting guests to lighting, temperature and background music," he says. "You can delegate lots but I very much like to get involved."
Working with the hotel's executive chef, Kolde puts his stamp of approval on all dishes and produce bought for the kitchens. The fact that he lives in the hotel also helps cement relationships with his staff. "Living here makes the hotel feel like a family," he says. "To drive the team you really need to be with them."
bangkok.grand.hyatt.com
07
First-rate long-haul refresh
Swiss E Gate's outdoor lounge
Zürich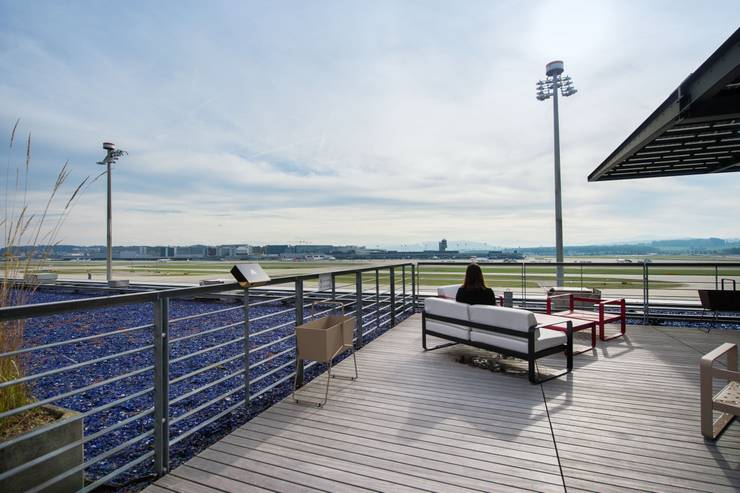 Swift access to the city proper means that there is little need to tarry at Zürich Airport – but the recently revamped E Gate lounges at the long-haul departure terminal are a good reason to arrive promptly. You may be peckish for a freshly made meal but there's also a cheery choice of more than 120 whiskeys and 1,000 wines that are found in the cabinet.
Adding a taste of Switzerland are the De Sede loungers and Vitra furniture, along with oak flooring throughout. So leave a little time to take in this busy but blissfuly well-run airport and trace the peaks of the far-off mountains from the vast outdoor terrace that overlooks runway 28. International airports near and far: take note.
swiss.com
08
Most consistent hotel experience
Hotel a Villa Feltrinell
Lake Garda
The grand hotel moniker is hard to live up to for many properties – but not so for Villa Feltrinelli in Italy. At the estate on the shores of Lake Garda, staff deliver pinpoint service that allows guests the freedom to enjoy the villa's sprawling grounds. Upon arrival there is no check-in process, only an ornate hall and coffered ceiling. Meals can be taken wherever, whenever. It's no wonder that vacancies for its 20 guestrooms and cottages are hard to come by.
villafeltrinelli.com
09
Super high-speed space for business
Frecciarossa's Executive Class carriage
Italy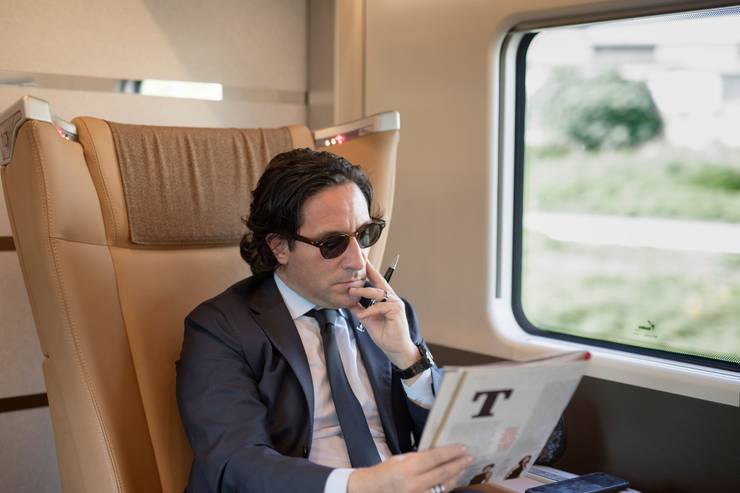 Business travellers shuttling back and forth from Milan to Rome haven't shed a tear for the troubles facing flag-carrier Alitalia. Why should they when they can now zip between the two cities aboard the crimson-coloured carriages of the high-speed Frecciarossa 1000? In the lead compartment the train's Executive Class offers comfy champagne-hued leather armchairs that recline and swivel 180 degrees so you can always opt to face the direction of travel.
A five-seat conference room with a colour monitor allows colleagues to huddle for work. That said, watching the landscape whip by at a steady 350km/h is a much more diverting option.
trenitalia.it
10
Best short-haul leg room
KLM
Netherlands
When you're the flagship carrier for a nation whose citizens are reportedly the world's tallest, all passengers benefit. With 84cm, leg room in klm's Business Class on its short-haul fleet of Boeing 737s is a joy.
klm.com
11
Host with the most
Rudi Kull
Munich
Rudi Kull has worked his way up from waiter to fêted hospitality entrepreneur. In his hometown of Munich, Kull joined forces with Albert Weinzierl and launched Buffet Kull: a brasserie with a touch of the Big Apple about it. It was followed by a number of hits in the Bavarian capital, including Brenner, Bar Centrale and hotels Louis and Cortiina. Each is always on point and the tables buffed and waited to a standard only Kull can muster.
kull-kg.de
12
Sharpest domestic lounges
Qantas
Sydney
In addition to bar service, the Aussie airline's domestic business lounges in Brisbane, Melbourne, Perth, Canberra and Sydney include espresso coffee made by a team of dedicated baristas and menus by chef Neil Perry. Brisbane and Perth's domestic Business lounges have recently been refurbished by design firm Woods Bagot (with Sydney likely to follow) and now have a Mexican cantina and juice bar, respectively. The international First Class lounges in Sydney and Melbourne offer à-la-carte restaurant dining by Perry, showers, a day spa and comfortable suites.
qantas.com.au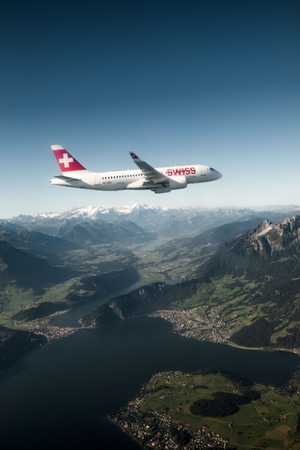 13
'I love that plane' award
Swiss Bombardier C Series
Switzerland
The Canadian-built Bombardier C Series (cs100 and cs300), first flown commercially by Swiss International Air Lines, has made its mark since its introduction last year. Passengers applaud the wider aisles, higher ceilings and well-appointed interior. We're also keen on the jet's longer range than its peers, as well as its ability to take off and land quietly on shorter runways.
bombardier.com
14
Best new Alpine digs
QT Queenstown
Queenstown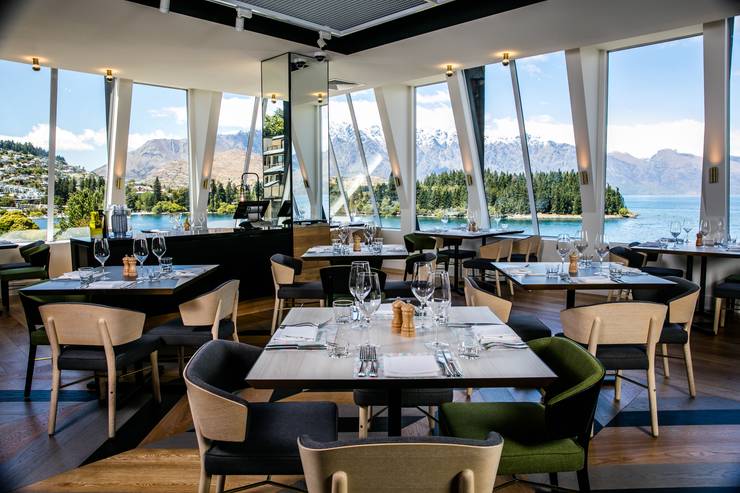 New Zealand has long been renowned for its bucolic beauty but it came up a little short on thoughtful, closer-to-town digs. That's all changing. The newest property from Sydney-based QT Hotels & Resorts, which opened in Queenstown in early December, has vistas of the (aptly named) peaks of the Remarkables mountain range.
The 69-room property has colourful interiors by designer Nic Graham and floor-to-ceiling picture windows in every suite. The drinking and dining options are reasons to visit in their own right.
qtqueenstown.com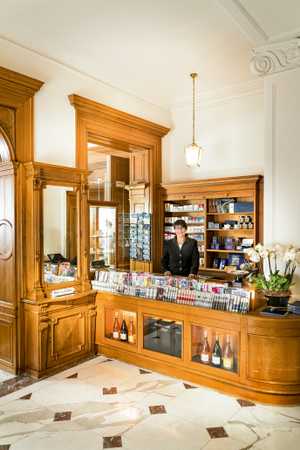 15
Best lobby feature
Kiosk at the Baur au Lac
Zürich
Baur au Lac opened by Lake Zürich in 1844 and has kept its old-world grandeur, bar a few favourable additions over the years, including a standout lobby kiosk. The newsstand offers a sharp selection of local and international titles, including The New York Times International Edition and Neue Zürcher Zeitung.
Aija Winiger tended the kiosk for 32 years but retirement hasn't stopped her from working here part-time. "It's the best seat in the house," she says.
bauraulac.ch
16
Most handsome crew
TAP crew
Portugal
It feels a bit 1950s to be talking about attractive flight crew but let's be honest, who doesn't enjoy being served by a handsome fella with a nice smile and a twinkle in his eye?
Portugal's national carrier tap employs more than 2,800 people across its routes. The largely Portuguese crew embody many of the nation's best traits: they're friendly, welcoming and multilingual (they must speak Portuguese, English and a third language). On our travels we've always found them to be polite but never obsequious – and did we mention handsome too?
flytap.com
17
Smartest restoration
The Hoxton Paris
Paris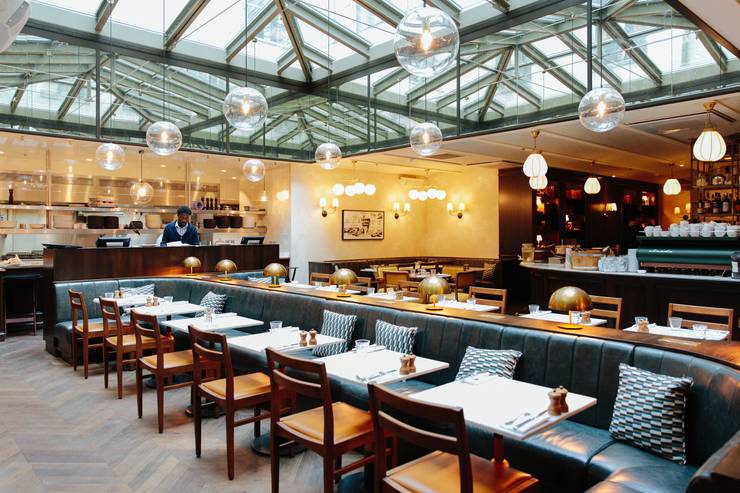 It's a shame that not all of Paris's down-at-heel buildings are as sensitively restored as The Hoxton. The five-storey, 172-room hotel was built in the 18th century for an adviser to Louis XV. Its two cobbled courtyards are now decked out with Roda chairs and Tuuci umbrellas.
The suave 117-cover Rivié restaurant and Jacques' Bar attract cool customers and the airy lobby gets as many dapper walk-throughs as a Parisian catwalk. There's been no skimping on looks (think reclaimed parquet floors and wall panelling) thanks to Monaco's Humbert & Poyet.
thehoxton.com
18
Best approach
Innsbruck Airport
Austria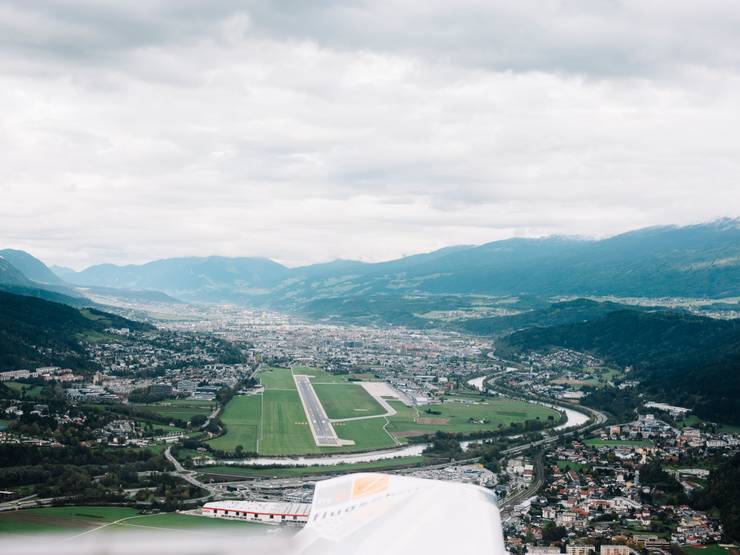 Fifteen minutes before touching down at Innsbruck is the time you realise you're about to experience something spectacular, as the snow-tipped Alps jut out around and beneath you. At five minutes from touchdown the plane dips closer to land and passengers might be forgiven for worrying where exactly they will touch down.
At last a break in the landscape appears; the Inn River and a small city hover into view. In the final seconds of the descent it seems as if the plane's wings might scrape the nearby slopes. On the ground, after all that breath-holding, the first gulp of pure Tyrolean mountain air is tonic on the tarmac.
innsbruck-airport.com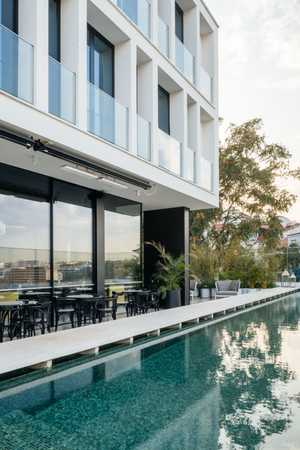 19
Smartest new urban hotel
Memmo Príncipe Real
Lisbon
Hotels can be escapes but those in the middle of town must chime with their neighbourhoods; in this respect the Memmo Príncipe Real is spoilt. The 41-room stopover (formerly an inauspicious garage) achieves this in part due to its high vantage: perched atop one of the seven hills of Lisbon. It's also thanks to a policy of welcoming locals into its restaurant and smart terrace bar.
"We are aiming for a vibe where locals, international visitors and guests mingle," says affable managing director Rodrigo Machaz. Rooms feature smart Bang & Olufsen TVs, Hermès amenities and, in some cases, balconies with outdoor fireplaces for enjoying late-night views across the city.
memmohotels.com
20
Most eagerly awaited renovation
TWA Flight Center
New York
Eero Saarinen's cast-concrete twa Flight Centre at New York's jfk Airport is one of the most iconic remnants from the golden age of jetsetting. It has been lying ignominiously abandoned since 2001 but mcr Development is breathing new life into one of the US's best modernist buildings, this time as a hotel.
The €220m restoration of the terminal – along with additional construction that's intended to stay architecturally vanilla so as not to impact on the original structure's beauty – is slated to open in 2019. When finished the hotel will feature 505 guestrooms, with the main terminal becoming one of the largest hotel lobbies in the world.
twahotel.com
21
Best brand addition
Nobis, Copenhagen
Copenhagen
Stockholm's Nobis settled on the former Royal Danish Academy of Music for its fifth hotel and first (long-awaited) foray outside Sweden; it has 77 rooms and is but a few pedal pushes from Tivoli Gardens. The interiors are by Swedish firm Wingårdhs, with lighting by Wästberg and carpets by Kasthall; the staircase is also an elevating feat of refurbishment. Having begun in restaurants, Nobis takes food seriously; Danish chef Jeppe Foldager helped build the kitchen and its team from scratch.
nobishotel.dk
22
Most eagerly awaited jet
Pilatus PC-24
Switzerland
There are, Pilatus claims, 21,000 landing strips from and on which the pc-24 can take off and land. It has interiors by bmw Designworks, a cargo door that beats any of the jets in its class and is due for delivery to its first operator by the end of 2017. Give all this, it seems an ideal way to get about, no matter how remote.
pilatus-aircraft.com
23
Timeliest route addition
JAL's overnight London service
Tokyo
Japan Airlines' new flight on the busy Haneda-to-Heathrow route departs at 02.45, leaving time to polish off supper and drain a drink. It's perfect for the Tokyo-to-London traveller: you'll arrive into Heathrow at 06.25 – then it's 15 minutes by train to the city. The reverse route departs at 09.30 and arrives at 06.25 the next day.
jal.com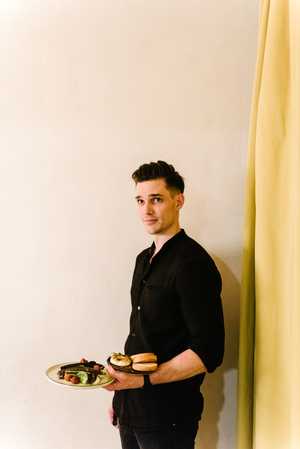 24
Best dining partner
Thomas Lyons
Berlin
Business travel can mean dinner alone sometimes but you're guaranteed to find good company – solicitous but never intrusive – with Thomas Lyons of Berlin's Michelberger restaurant. The keys to success in the service industry? "Optimism and patience; hospitality can be a demanding, stressful environment," says the Brisbane-born restaurant manager, who's been here since 2016. "Guests will always reflect and amplify the energy you direct to them. So if you enjoy your work and project that positivity you will naturally entertain people."
The food completes the experience: try the pork neck and salted plum borscht with a chilled glass of something from the Moselle Valley.
michelbergerhotel.com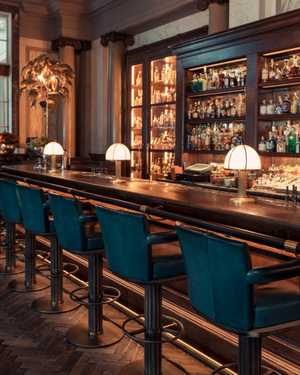 25
Cosiest cocktail spot
Scarfes Bar
London
There's no question about it: Scarfes Bar at the Rosewood Hotel on High Holborn is an unparalleled spot for cosying up with a contact and an after-hours cocktail. Named after British caricaturist Gerald Scarfe, whose work has featured in The New Yorker and The Sunday Times among many others, it features more than 70 of the master's satirical sketches. The shelves are packed with books and mysterious bottles selected by head barman Greg Almeida. The seats are velvety, the mood convivial and drinks delectable.
scarfesbar.com
26
Best Belgian discovery
1898 The Post
Ghent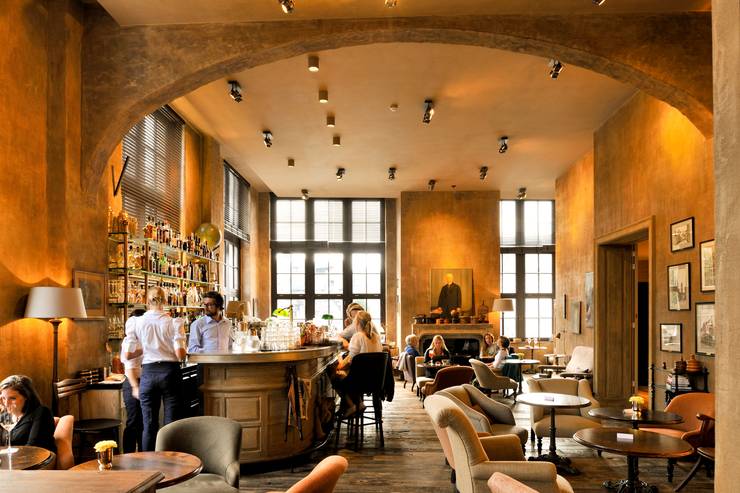 "If you just do the same thing a bit better or a bit cheaper, in time you will lose – you have to bring a different story." Words of a man talking from experience: Arnaud Zannier, founder of Zannier Hotels, only appeared on the hospitality scene in 2011. He's successfully opened three venues since, in the French Alps, Cambodia and, his latest, in the Belgian city of Ghent.
On the upper floors of what was once a post office, 1898 The Post opened in August 2017. The building had stood empty from 2001 to 2014 when developers bought it; having added retail and f&b elements on the ground floor, they needed a hotel. Who better to call than a French hotelier who, having married a Belgian, had lived in the country for more than a decade?
"I wasn't planning to open a hotel in Ghent," says Zannier. "But in the next five years it will be the best city in this country. It's a good mix: you've got students but also history. And we're in the Flemish heart so you've got a lot of strong family businesses."
The serendipitous result is a boutique hotel with characterful duplex rooms, interiors decorated with antique furniture picked out at flea markets, a smart cocktail bar called The Cobbler and a kitchen that serves breakfast and afternoon tea. Zannier, meanwhile, has two hotels opening in Namibia in 2018 and one in Vietnam in 2019. With the small matter of a shoe business to look after too, what's next? "I'm fine for the moment," he says, smiling.
1898thepost.com
27
Most original refit
The Fleming Hotel
Hong Kong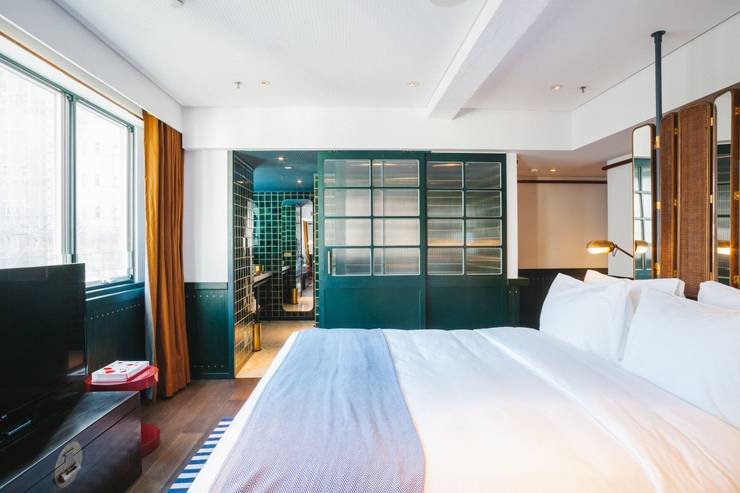 Hotels in Hong Kong's Wan Chai district come in one of two forms: big international chains take care of business travellers while love hotels take care of other business – by the hour. In the middle of this melee is The Fleming Hotel, which has reopened after a 16-month renovation. The 66-room venue brings a friendly feel to this colourful locale – such a rarity that the trio behind it, owner John Hui, his consultant and childhood friend Jason Cohen and their designer Max Dautresme, headed to New York and Los Angeles in search of inspiration.
One of the first things you notice on arrival at the new-look hotel is that the lobby is now upstairs. It takes the place of two small conference rooms and overlooks the hotel's Italian restaurant operated by the Black Sheep Group, which now occupies the whole ground floor and has become the centre of the hotel.
thefleming.com
28
Strongest station revival
Bohem La Stazione, Paratico-Sarnico
Italy
Trains used to be few and far between at the sleepy ochre-coloured station of Paratico-Sarnico by Lake Iseo in northern Italy. Yet after lying unused for decades, this elegant 19th-century building is finally seeing some foot traffic thanks to Bohem, a café-cum-confectionery shop and florist that has opened up inside.
Architecture practice Guido Luigi Ferrari and interior designer Ernesto Pigni were tasked with sprucing up this forgotten gem. "It had become really run-down," says Pigni. "But we could still see the value of its architectural elements." Their sensitive restoration has brought terrazzo floor tiles and handsome window frames back to life, while new furnishings conjure up the atmosphere of a 1920s dining room. Plans are in the works to bring back regular services from Milan.
bohemfiori.it
29
Most promising new brand
Azerai
Laos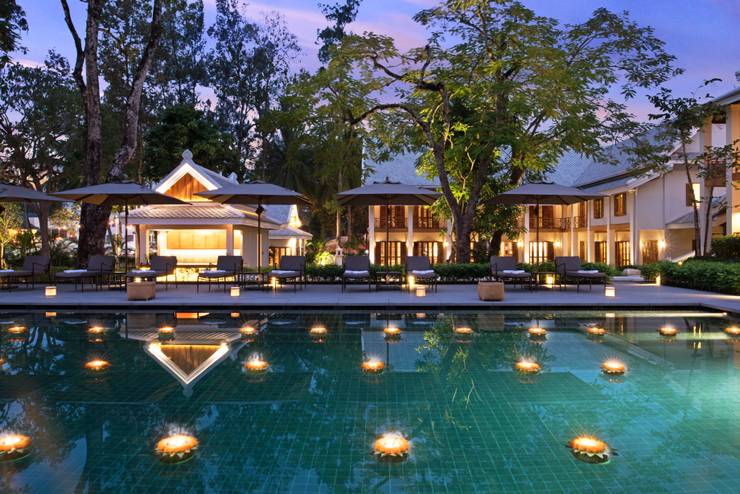 After some time away Adrian Zecha (the founder of Aman Resorts) made a recent and remarkably quiet return to the hotel world. His Azerai brand's initial 53-room French colonial estate has opened in pretty Luang Prabang, Laos. The property shows the master's detail-oriented dab in each batik textile and timber frame.
Zecha has stuck close to his long-time design principles and Southeast Asian roots thus far – Azerai's next opening, in December 2017, will be but a paddle south on the Mekong in the Vietnamese city of Can Tho (known for its floating markets).
azerai.com
30
Subtlest interior revamp
Hotel Waldhaus
Switzerland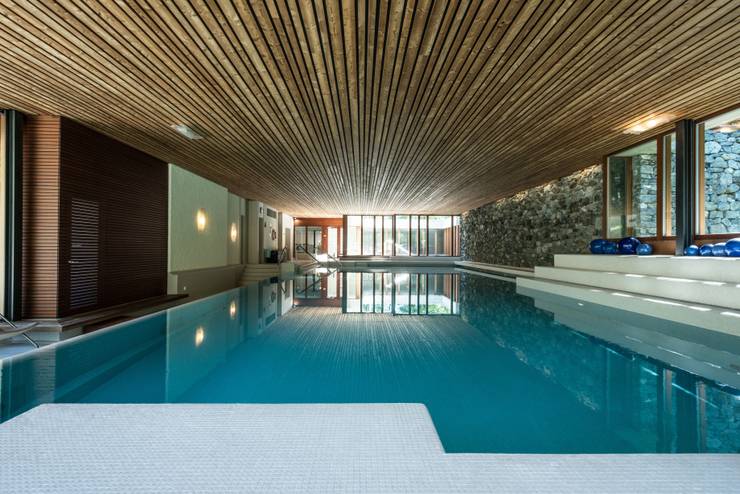 Set above the village of Sils-Maria, this vast old gem is a much-loved landmark in the Engadine Valley. Managed by the same family for the past five generations, it attracts a loyal clientele fond of its solid Swiss-styled interiors. The century-old property has seen discreet renovations undertaken by Basel practice Miller & Maranta; an inviting fumoir with comfy leather armchairs and a wood-panelled bar is great for holing up during a cold snap.
The architects recently added a modern spa with beauty treatments from Austria's Susanne Kaufmann. So as not to clash with the main hotel building, the spa complex is sunk into a forested hillside. The relaxation area is clad in glass-mosaic tiles that are lit from above by skylights and appear to change colour with different intensities of daylight.
waldhaus-sils.ch
31
Best breakfast view
Conrad Osaka
Japan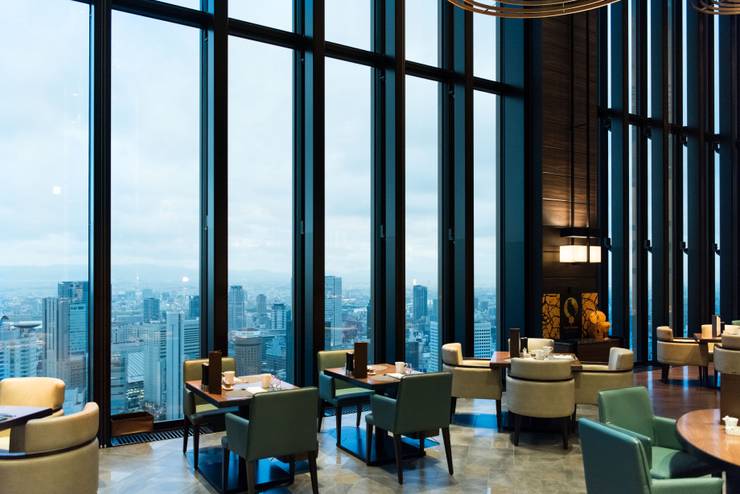 Japan's second city is a dizzying place. A good spot to enjoy the view is the restaurant on the 40th floor of its newest tower, 200 metres up. It has floor-to-ceiling windows that overlook the Yodo River, surrounding mountain range and the Nakanoshima neighbourhood laid out below. It's worth watching what's going on inside as well, as chefs prep breakfast buffets and waiters ferry kimchi and tofu dishes from counter to tabletop; the pastries and eggs Benedict also come highly recommended.
conradhotels3.hilton.com
32
High-flying team-up
Alessi x Delta Air Lines
Global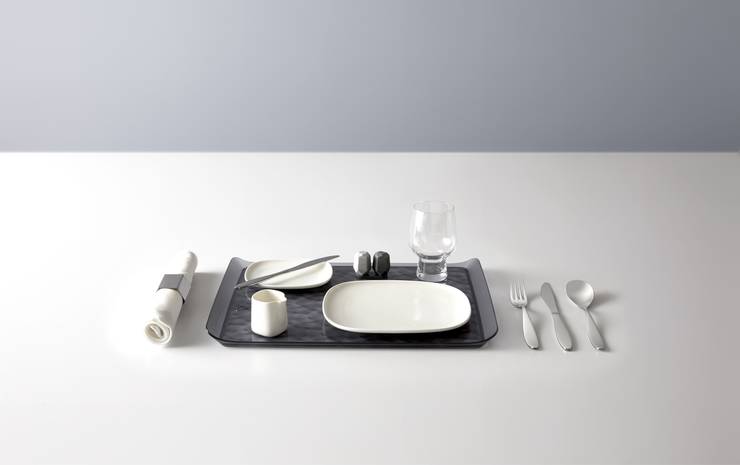 A total of 86 pieces make up Delta Airlines' new in-flight tableware range developed by Italian brand Alessi. There's much beyond the usual remit of crockery and cutlery, including carafes, cocktail mixers and miso bowls. Starting from items in Alessi's catalogue (designed by the likes of the Bouroullec brothers and Patricia Urquiola) the team adapted each product using lighter, ultra-resistant materials for maximum efficiency on board.
"Delta also got the flight attendants involved in the process as they'll be the people using the products," says Matteo Alessi, who headed the project for his family's company. "But it was important that all changes made for functional reasons were approved by the designers, so that the result is still a design object in the way Alessi understands it."
alessi.com; delta.com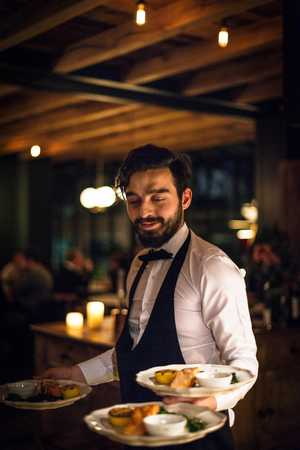 33
Top place to stay, 2018
Rooms Hotel
Tbilisi
Opening a hotel is all the more fraught when you're touting a smart design-minded affair in a nation unaccustomed to the format. When Rooms Hotel's founder Temur Ugulava chose the mountain resort of Stepantsminda for his first outpost in his native Georgia, not much had befallen the city since it was a hotspot for Soviet officials. The Rooms Kazbegi hotel opened in 2012 and in 2014 Ugulava decided to try his hand in Vera, a rundown neighbourhood in Tbilisi.
Driving both locations' success is their owner's willingness to be a poster-boy for his nation's arts and crafts: wood from the country's forests goes into furnishings and works by up-and-coming painters are on the walls. Georgia's bountiful produce (and much-mulled-over wines) also find their way to the kitchens.
roomshotels.com
34
Best motel transformations
The Drifter; Sound View
USA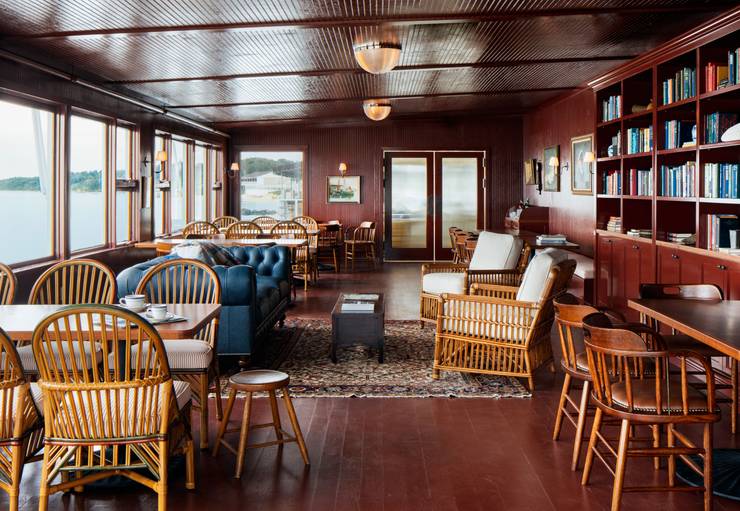 Jayson Seidman kept a few nostalgic features when he reopened the Drifter in New Orleans in April 2017. Elsewhere, on the North Fork of Long Island in New York, Erik Warner, the co-founder of hospitality firm Eagle Point, has refurbished the Sound View motel with breathtaking results. Motels may be synonymous with dank rooms and dire service but these prove they can be repurposed.
thedrifterhotel.com; soundviewgreenport.com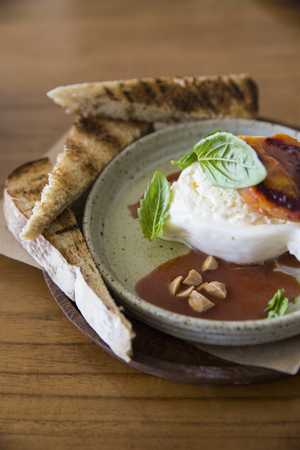 35
Tidiest tropical inn
The Slow
Bali
There's a near-constant trickle of sandy surfers moving between Batu Bolong beach and The Slow hotel. Owner George Gorrow's comely custom touches, from couches made using Indonesian military tents to hand-woven seagrass rugs, are as hardy and sand-resistant as they are beautiful.
A changing roster of artwork and music programmes add life to the gallery-like living room. Views of surrounding rice fields and unbeatable sunsets from the rooftop bar are the finishing touches to this fine Canggu bolthole.
theslow.id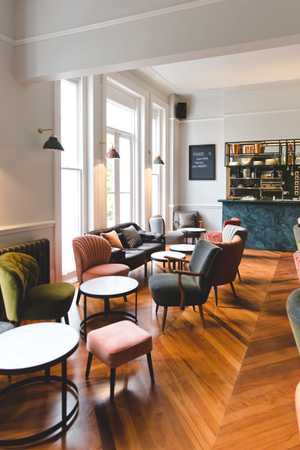 36
Best in an overlooked neighbourhood
The Pilgrm hotel
London
With a 15-minute train link to London's Heathrow Airport, as well as the Regent's Canal and Notting Hill's shops within easy reach (not to mention our own Kisokafé close by), it's surprising that Paddington's hotels have been found wanting for so long. The man behind this welcome new spot on Norfolk Square is Jason Catifeoglou, a former partner at Zetter Group.
Working with Sheffield design agency 93ft, the finishes here reveal the care that's gone into The Pilgrm's refit. The rooms feature custom steel-worked fittings, lamps salvaged from a former hospital and some of the comfiest beds you'll sleep in. The bar is lively without being brash and the café is an appealing nook in which to breakfast.
thepilgrm.com
37
Best for a late-night bite
The Ned
London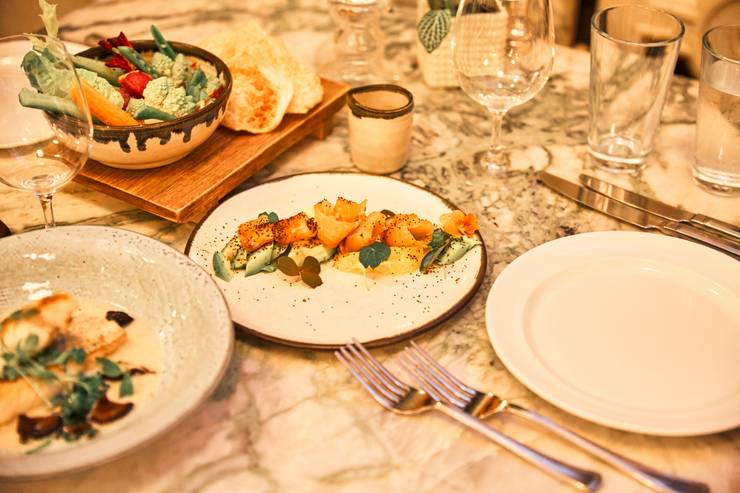 With about 40 restaurants, members' clubs, cinemas and spas across three continents, it's hard to imagine a hospitality hurdle that Nick Jones of Soho House & Co can't clear. So imagine our glee at the brand's latest hospitality venture with The Sydell Group: a grand and regally revived former bank building by Edward ("Ned") Lutyens in The City proper. It comprises a hotel, bars with endless plushly panelled rooms and six restaurants. The atrium is decked out with Verdite marble columns in parakeet green, plus listed former banking counters of oak, teak and cherrywood. Cecconi's offers excellent Italian fare, while Malibu Kitchen is best for healthy California-influenced plates. Either is busy until after midnight but Millies (a comfy British brassiere) is open until 03.00 on Saturdays.
thened.com
38
Most eagerly awaited roll-out
Land Rover
UK
In 2016 many motorists bemoaned the sad shelving of the boxy Land Rover Defender after 68 years of production. Might this, they wondered, be the retirement of the right-angle as a feature in automotive design? Will this hardy 4x4 prove to have been the last of the rugged road-goers in an era of smaller, curvier compacts? Well of late the motoring trade press has been rife with talk of a relaunch for the vehicle, slated for 2018. Land Rover's chief design officer Gerry McGovern has stayed schtum when it comes to the specifics: will it be electric or petrol-powered? How much might the new model resemble its seemly, straight-sided forbear? If he knows he's not telling. While we're already exhausted with the wait, there may well be a second-hand deal or two still to be nabbed on the Defenders of old.
landrover.com
39
Best for a quiet read
Schloss Elmau
Germany
Located at the foot of the Wetterstein mountains at a height of some 1,000 metres, Schloss Elmau offers a spectacular snapshot of the Bavarian Alps; we'll forgive you for looking up from your book to gaze out over the pretty pastures. The stately 100-year-old home has been used as a guesthouse for most of its history and notably for the G7 meeting in 2015; a decent hotel plays a role in diplomacy, after all.
Expansions in recent years have added tasteful spas, a vast concert hall (in keeping with owner Dietmar Müller-Elmau's love of live music) and an enviable lobby library – the best place to take in the considerable charms of this best-in-class Bavarian beauty.
schloss-elmau.de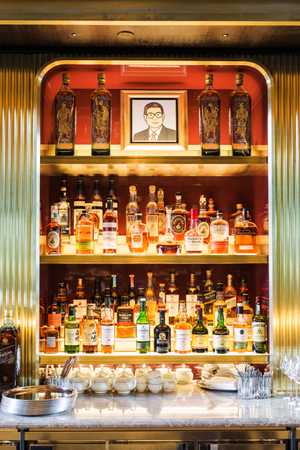 40
Strongest for a sense of occasion
Atlas Bar
Singapore
Parkview Square – or to unmask its unofficial nickname, the Batman Building – is one of Singapore's odder architectural outliers. Built by the late Taiwanese property tycoon CS Hwang in 2002, the tower is a pastiche of styles partly inspired by the art deco friezes in London's Battersea Power Station (which was previously owned by Hwang's son).
The upper floors are offices but the downstairs is a recently reopened bar and restaurant by architecture firm Hassell. The renovated two-storey space, once a vast wine cellar, is now home to more than 1,000 bottles of gin – and the jaw-dropping scale and ambition of the gilt-covered bar remain the main reasons to visit.
atlasbar.sg
41
Loveliest, liveliest lodge
Scribner's Catskill Lodge
USA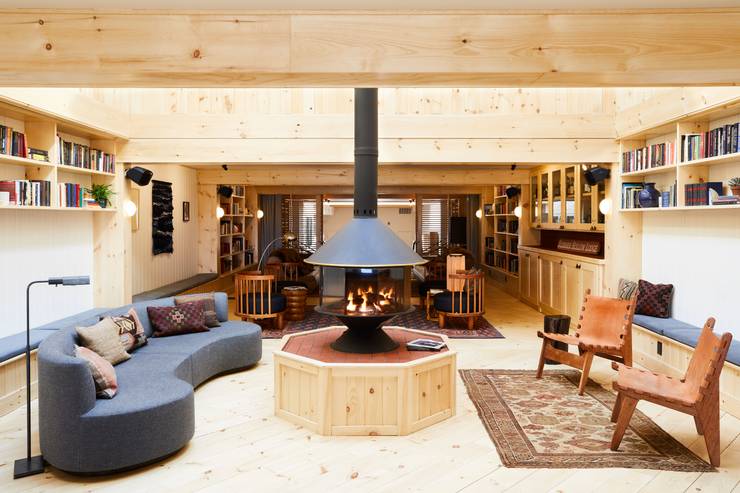 Perhaps it's Scribner's relative proximity to the Big Apple (a shade over two-and-a-half hours away by car) that makes it feel like such an escape from the city crush. But far from seeming remote, this smart 38-room affair in the Catskill Mountains transplants something of New York's vim and vitality to its resolutely bucolic surroundings.
The cosy rooms may be fitted with gas-burning fireplaces (a nod to the original structure, which has been a hotel since the 1960s) but modern touches from Brooklyn-based Studio Tack, coupled with the staff's natty Fjällräven uniforms, make for considered additions. All of which combines to make for rustic but refined – and lovely yet lively – lodgings.
scribnerslodge.com
42
Best save
Gran Meliá Nacional Hotel
Rio de Janeiro
Built during a boom in the 1970s when Rio was the go-to for A-listers and bacchanalian parties, the vast 413-room Nacional's heyday seemed well behind it until recently. After a bankruptcy and two decades of closure the soaring Oscar Niemeyer-designed tower is back in business, complete with a well-tended and abundant Roberto Burle Marx-designed garden.
Maintained features include the still-intact tile decorations by Argentinan artist Carybé in the art deco lobby. New additions number a spa, sea-facing terrace, a restaurant and two bars. Who knows, the Nacional's best days may yet be to come.
melia.com
43
Best breakfast reset
Grand Hyatt Erawan
Bangkok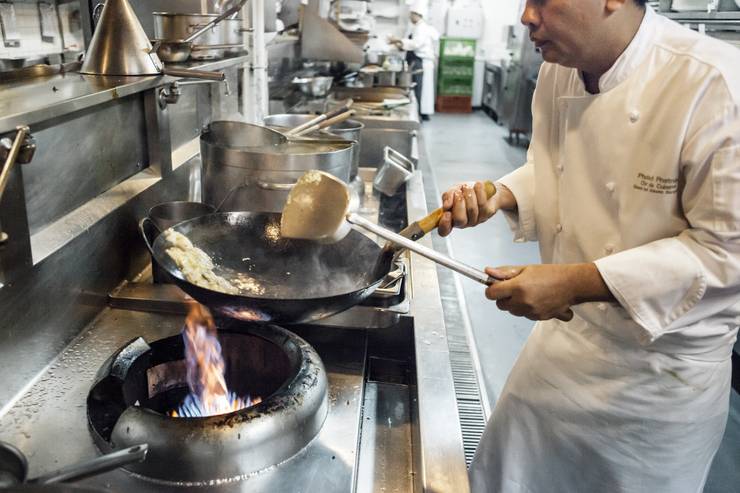 The Grand Hyatt Erawan Bangkok's breakfast buffet, which starts promptly at 06.00, is notable for many things but its khao phad kai dao (fried chicken rice) on the à-la-carte menu is a scrummy option. There are pork, beef and seafood alternatives but we recommend the chicken. It's stir-fried in a sizzling wok then served up in generous portions topped with fresh cucumber and tomato, a zesty slice of lime and crowned with a revivifying fried egg. What makes this Thai staple dish so special? Even after lengthy discussions with head chef Pholwut Phetnae we're still not certain – but rest assured that its restorative effects are unsurpassed.
bangkok.grand.hyatt.com
44
Most joined-up thinking
Rail Baltica
Baltics
Government folk and rail operators throughout the industrious Baltics are pulling together €5bn to lay tracks for a state-of-the-art train system to connect Talinn, Riga and Vilnius (later Helsinki and Warsaw too). The international co-operation at play in the Rail Baltica project – expected to be completed by 2020 – should be a nudge for other nations keen to cut journey times, encourage people to cross borders for work and seek opportunities.
railbaltica.org
45
Smartest new four-wheeler
Toyota Century
London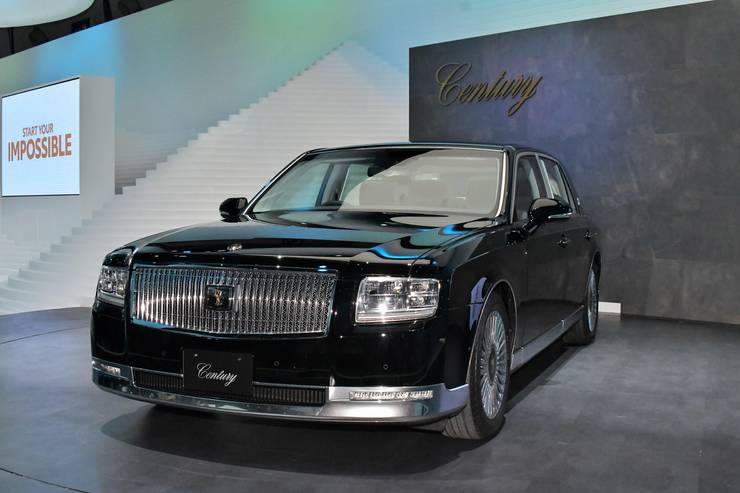 Toyota's Century has been a favourite of Japanese politicians, CEOs and imperial family members for five decades. The latest redesign, the first since 1997, is a tasteful update of the model's classic blocky profile but with a few upgrades for one purpose: a quieter, more comfortable ride for the backseat VIP.
The Century has been reimagined as a gas-electric hybrid with woollen upholstery, more headroom, a quieter engine, tyres that absorb road bumps and massaging backseats. We're thrilled that Toyota hasn't done away with the white lace curtains though.
toyota.co.jp
46
Ripe for rediscovery
Dulles International and Long Beach airports
USA
The Eero Saarinen-designed terminal of Dulles International Airport, in Virginia, west of Washington, is sure to turn heads before take-off. Completed in 1962, the airport features a unique way of ferrying passengers from planes to terminal: Chrysler-made vehicles, or "mobile lounges", were launched with an animated advert made by Charles and Ray Eames in the 1960s. Far from being stuck in the past, Dulles is investing €4.25bn in renovations and a new train service. Long Beach Airport is another hub worth discovering. With its whitewashed art moderne look, this small stop-off for domestic hops in the Los Angeles Basin has undergone a €52m facelift, including the revamping of floor mosaics by artist Grace Clements.
flydulles.com; lgb.org
47
Architects we'd hire
Claesson Koivisto Rune; Studio Tack
Sweden, USA
Mårten Claesson, Eero Koivisto and Ola Rune met on the first day of university and founded their architecture-and-design firm in 1995. Working across hotels, homes, shops, offices and more, they employ a spare but welcoming look throughout their many projects in the Nordics and beyond. "We believe that our work has evolved," says Koivisto. "Then again, maybe we are just getting older."
Meanwhile in the US, Studio Tack was launched in 2012 by four friends from the Columbia architecture school and a former head of branding for Ace Hotel. Tack has turned heads with projects including the Anvil Hotel in Jackson, Wyoming, and Casa Bonay in Barcelona.
claessonkoivistorune.se; studiotack.com
48
One to watch in 2018
Standard Hotels
Global
With five hotels (two each in New York and Los Angeles and another in Miami) and a London property in the works, this is set to be a particularly busy year for the Standard Hotels brand. Having launched Standard Time (a way of booking hotel rooms outside of normally rigid check-in hours) in 2016 and One Night (savings on otherwise unbooked rooms) in 2017, the group is positioning itself cleverly to cash in on its already considerable cachet.
"London has become a gateway to the wider world," says Amar Lalvani, Standard's ceo and managing partner. "New York, while international, is nowhere near London in global scope," he says, of the in-the-works King's Cross property.
standardhotels.com
49
Most ambitious transport overhaul
Toyota's JPN taxi
Tokyo
New York's yellow cabs and London's black ones are transport icons and now Toyota wants to do the same in Tokyo with a new jpn Taxi model – big news from the carmaker that already makes 70 per cent of Japan's 230,000 cabs. Launched in October 2017, the car has back doors that automatically open and close, and lots of headroom. "We wanted it to be instantly recognisable as a taxi," says Hiroshi Kayukawa, the project's chief engineer. That thinking extends to the colour: Toyota is urging firms to choose koiai, or deep indigo, commonly found in traditional textiles and woodblock prints. To make the taxi easy to get into and out of, Toyota's engineers lowered the car's floor and made it flat with enough space for a wheelchair.
toyota.co.jp
50
Best long-haul value for money
Finnair
Finland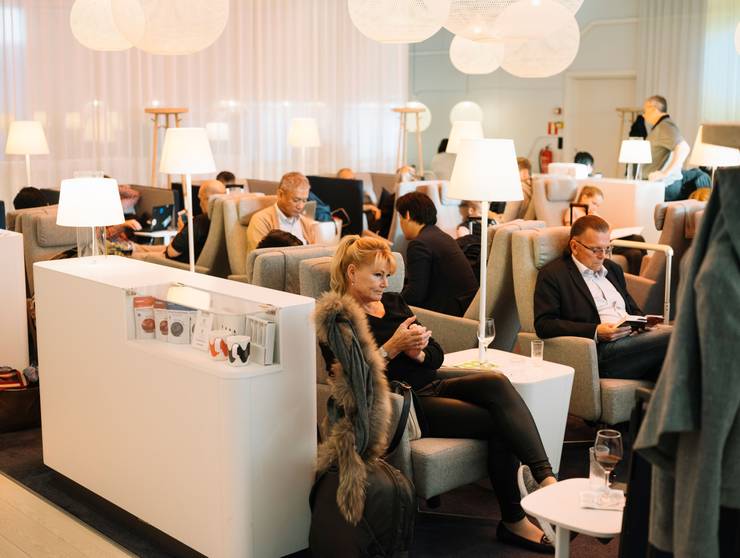 A modern fleet and shorter-than-you'd-expect flight times help Helsinki-Vantaa Airport and Finnair keep prices reasonable, especially on hops between Europe and Asia. Finnair also benchmarks its prices against its competitors on a daily basis.
"We've invested a lot into the overall customer experience. This means friendly, hassle-free and personal service from our staff, punctual operations and both Nordic meals and design elements, on board and in our lounges," says Pekka Vauramo, Finnair's ceo. The excellent value for money is made easier by its 11 new a350 xwbs, with which the airline serves its growing roster of Asian destinations.
finnair.com