Guitar maker / Paracho
Abel García López
Nestled in a chilly valley between wooded volcanoes is the guitar-making capital of Mexico. While many in Paracho battle to survive against a flood of cheap Chinese imports, a few are drawing on generations of knowledge to produce concert-quality instruments worthy of the world's greatest classical virtuosos.
Abel García López once got word that someone had demolished an old house in a rain-drenched, subtropical Mexican village and was selling the timber. Scraping away at the grimy planks after buying them for next to nothing, he knew his instincts had been spot on. For a classical guitar maker it was a gold mine – a treasure trove of prized rosewood that had proved its stability by withstanding a century of torrential rain, heat and even occasional frost."You are always on the lookout for something special," says the 42-year old luthier, who talks about the raw material for his work the way a wine collector enthuses over a rare vintage.
A chilly mountain town flanked by pine-covered volcanoes, Paracho is the capital of the guitar in a country where it feels impossible to go anywhere without hearing one. Production reputedly began after a utopian 16th-century bishop assigned trades to local Purépecha Indians following Spain's bloody conquest.
With around 500 luthiers based here, there are shops that cater to all budgets. But while a Paracho guitar hangs on every Mexican cantina wall, only a handful of luthiers craft high-end instruments. Abel García stands out for the quality of the guitars he makes, the prices they fetch abroad and the esteem in which some of the world's top performers hold him.
"He is a very accomplished craftsman and also a man who has a deep love for the instrument and is continuously searching [for a way] to perfect himself and his art form and connect in a very romantic and beautiful way to the guitar," the renowned Spanish-born classical guitarist Pepe Romero tells monocle. "I find that his instruments reflect that passion and they sound beautiful, they play beautifully," says Romero, who owns several. "The tone that comes from Abel's guitars is very truthful."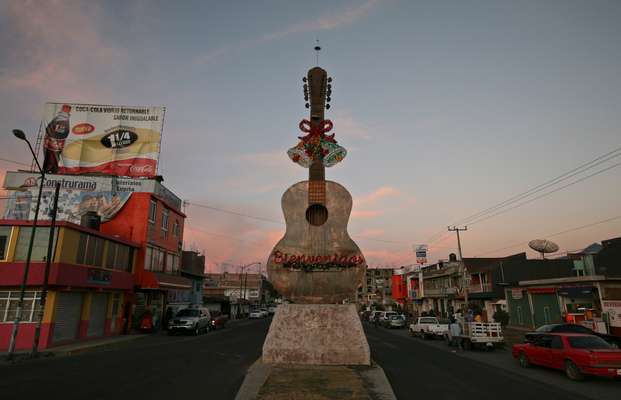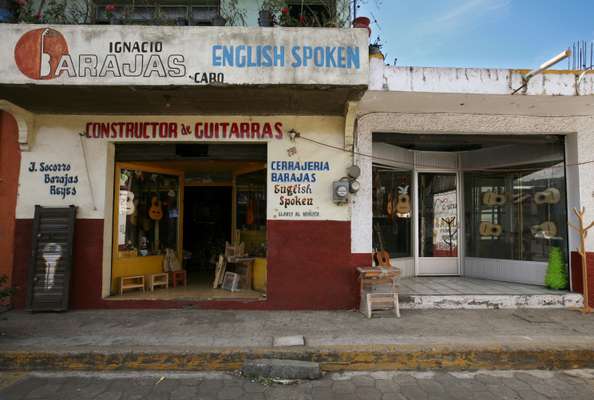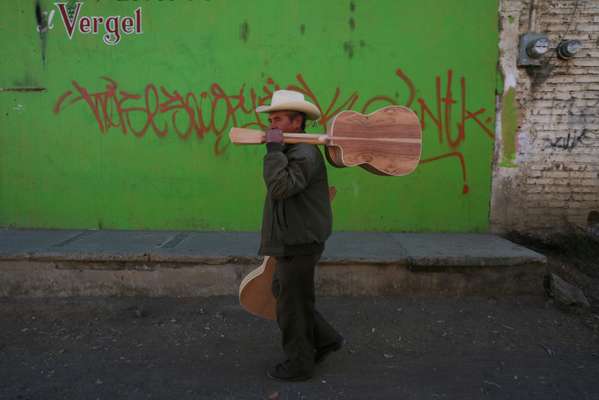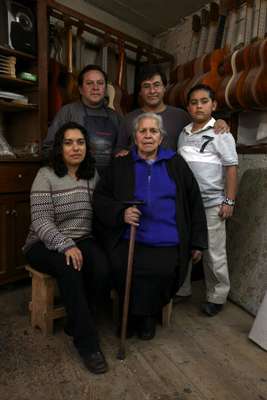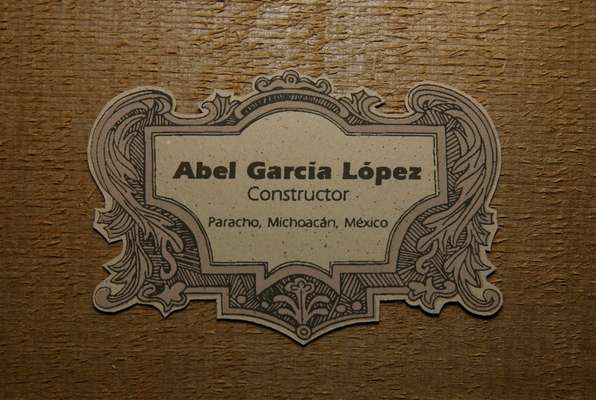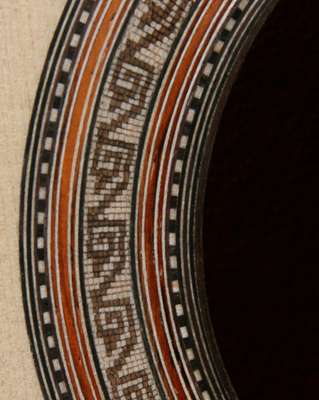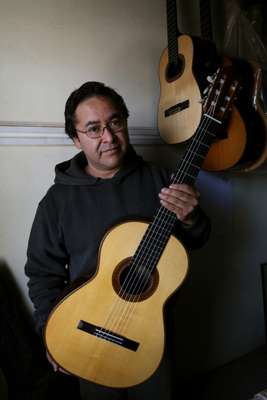 García sells his guitars for between €3,000 and €4,000, but cash is no guarantee you will get one. He only produces one a month, refusing to take on an employee, fearing quality would suffer. His waiting list stretches until 2012.
Soft-spoken and bespectacled, García is a fourth-generation luthier who has continued the tradition to the despair of his late father, who knew how hard it was to make a living from the trade. A promising guitarist as a child, García helped the family ­bulk-produce guitars for Mexican popular music, but worked on his own instruments in his own time, convinced that quality was the ticket to survival.
He earned international kudos by selling two guitars to Pepe Romero's late father Celedonio, but it took a hands-on course in Spain with a renowned luthier to teach him that tools and techniques were not enough. "There is no such thing as a guitar-o-meter," he smiles.
These guitars are works of fine art. Intricate rosette mosaics surround the sound-holes, each made up of as many as 16,000 pieces of wood measuring a quarter of a square millimetre each. Sculpted wooden slats that channel tone and harmonics crisscross the underbelly of his guitars' crucial front soundboards.
But for García, the most important detail is the quality of his raw material – the neatly stacked hardwoods he cures for 15 years before using. "The soundboard is the guitar's heart, but it all starts with a properly cured piece of wood," he says, carving a mahogany neck. "When you get a piece of wood you have to touch it, weigh it and listen to it."
García likes to watch customers play, and shapes a guitar's "voice" to fit the musician. Such meetings also determine design. "If a person dresses conservatively I'll make a more understated guitar," he says. "If they have wacky dress sense, I might risk a more daring design."
When García dies, the family craft may die with him. During a break in the workshop, his 11-year-old son Abelito, a promising classical guitarist weighing up a musical career, draws warm, lingering notes from a child-size guitar made by his father, playing "Lágrima", a bittersweet tune by 19th-century Spanish composer Francisco Tárrega. Soon, García says of his son, "he will have to decide which path to follow."
Strings of life
Abel García's CV
1965: Born in Paracho, in the state of Michoacán
1974: Builds first guitar
1980: Begins studying music and engineering at the University of Michoacán
1988: Celebrated guitarist Celedonio Romero commissions two guitars
1992: Studies under master luthier José Luis Romanillos
2004: Gives luthier workshops at Havana Guitar Festival