Culture / Global
Culture
Briefing
Music: Vampire Weekend and Chris Bathgate. Film: 3:10 to Yuma and Battle of Haditha. Art: A New York art cpp[ and exhibition picks. Books: JG Ballard's autobiography, Granta and Madam President.
Monocle music
March to a different beat
01 Vampire Weekend
Vampire Weekend
Vampire Weekend are four young multi-instrumentalists who graduated from Columbia University last autumn. They play American indie rock with a heavy African influence, weaving snaking guitar riffs around rhythm sections of bass and bongos with flourishes from string quartets, harpsichords and synth stings; they sing about punctuation, French architecture (nominally) and girlfriends – so far, so Sting. Yet somehow their Upper West Side Soweto – far from being mathematical, affected or overwrought – is a stunning, joyful, danceable album of short, sharp shocks for anyone who hates the phrase "modern classic".
02 The Lionheart Brothers
Dizzy Kiss
A Norwegian Tourist Office keen to get trendy youngsters to Trondheim in respectable numbers throughout the year must have been irritated by the scheduling of the Men's European Handball Championships in their growing city right at the beginning of January. After such an exciting start to the year, where could Norway's third-largest municipality go from here? If only there was a hot, new, local psych-rock quintet with a penchant for the Seeds and The Flaming Lips filtered through some innate Scandinavian musicality. Result! The Lionheart Brothers have come for the keys to the city.
03 Chris Bathgate
A Cork Tale Wake
Chris Bathgate's superior campfire folk and his free songwriting course at Dave Eggers' non-profit 826 Foundation have made him both a star and a groovy teacher in his home state of Michigan. Sounding a bit like a sober Ryan Adams or a smooth Bonnie "Prince" Billy might seem like missing the point, but it'll ensure Bathgate's tight lyricism and beautiful ballads break way beyond the state line.
Monocle movies
Conflicting passions
01 Under the Bombs (Film)
Directed by Philippe Aractingi
A taxi journey through war-torn Lebanon just as the UN calls a ceasefire between Israel and Hezbollah on 11 August 2006. Zeina (Nada Abou Farhat) convinces cab driver Tony (Georges Khabbaz) to drive south where her son and sister are missing but where Israeli bombs have wreaked most havoc. Filmed on location during the war and spliced with archival footage, this fictional account of reality brings alive the anger, confusion and hopelessness of the people Zeina and Tony meet on their way. Franco-Lebanese director Philippe Aractingi rekindles memories of the Lebanese Civil War that split the nation from 1975-1990 while portraying how people overcome differences to stay alive.
02 3:10 to Yuma (DVD)
Directed by James Mangold
3:10 to Yuma is a western thriller and the story of an impoverished farmer chasing a reward to put a notorious outlaw on the prison train for which the film is named. While Russell Crowe's smug, pragmatically murderous Ben Wade is a perfect smirking nemesis for Christian Bale's sincere, desperate Dan Evans, 3:10 is more than just goodies and baddies shooting up saloons – it's an epic that muses on cruelty, loyalty, revenge and industrialisation, as Evans struggles to protect his smallholding from the Southern Pacific railroad that will pay his reward.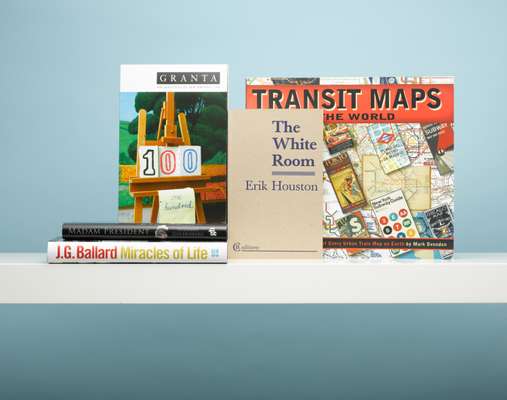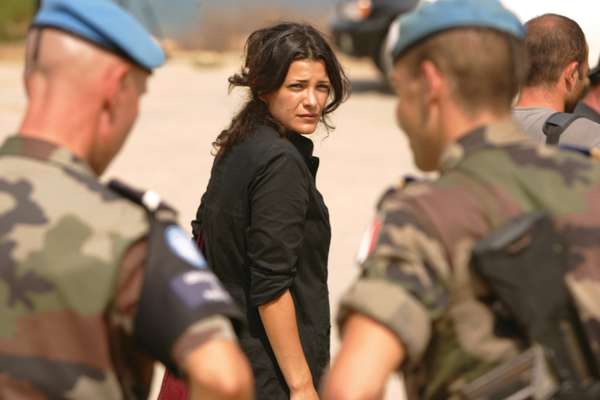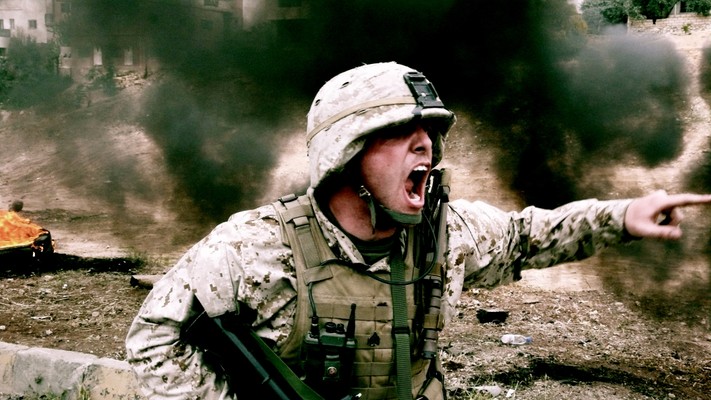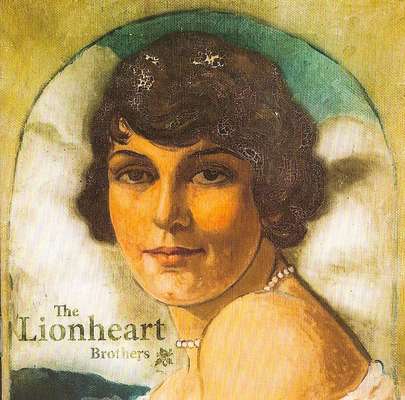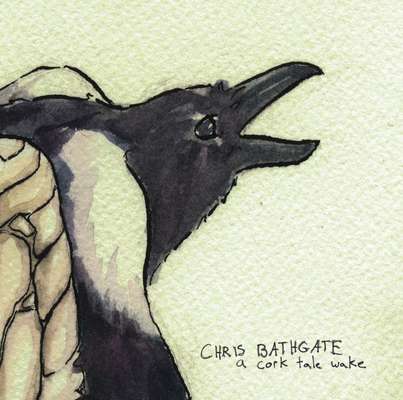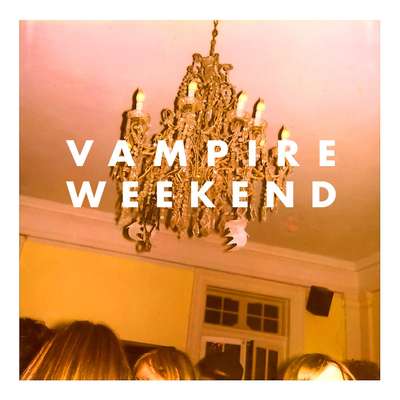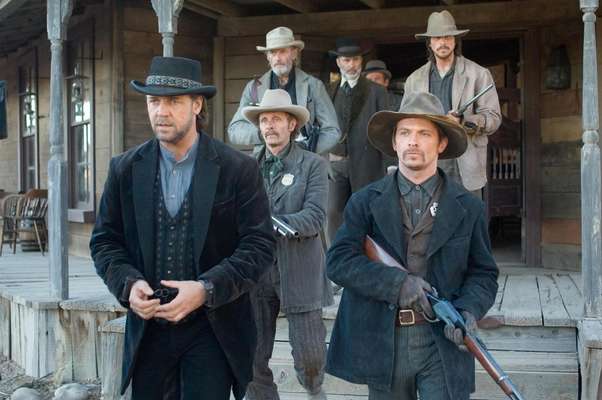 03 Battle for Haditha (DVD)
Directed by Nick Broomfield
The Wild West's monopoly on dustbowl blues is now being superseded by the Middle East. Nick Broomfield's Battle for Haditha suggests that Iraq's luckless streak continues due to the intervention of another gung-ho gunslinger and his maladjusted posse. On 19 November 2005 a resistance-planted roadside bomb blew up a US marine in his armoured vehicle; the panicked, brutal retaliation from his unit left 24 unarmed Iraqi civilians dead. Broomfield's mix of triumphalist presidential press conferences with dramatised slaughter paint another poignant picture of cruelty, loyalty and revenge without the comfort of the cowboy yarn's fictional setting.
Third space
Williamsburg's cooperative art barn
New York, home of the 21 sq m apartment, is a hostile environment for the working artist. "There's nowhere to work outside academic circles," says Jason Goodman, co-founder of 3rd Ward, a unique artist co-operative in Brooklyn. "And the academic environment costs an arm and a leg," adds Goodman's partner, Jeremy Lovitt.
Goodman and Lovitt created 3rd Ward after getting frustrated by the art school mentality. "We want to focus way more on the making than cramming theoretical discourse down someone's throat."
Their 1,900 sq m workspace is located in East Williamsburg, a New York industrial neighbourhood full of factory buildings, meatpacking plants and starving artists. From $30 a month – members can work in photo studios, a digital media room running the latest art, music, video and design software and a recording space. Members can attend workshops (20 to 50 are offered each month, in everything from sound design to welding) mostly free of charge.
In over-packed cities, 3rd Ward's formula is a welcome solution for artists looking for shared spaces to share ideas.
3rdward.com
Monocle's spots for art in March
Loris Gréaud makes witty installations, collaborations between scientists, engineers and filmmakers. Paris's ever-surprising Palais de Tokyo has given itself up to a work that mirrors a not-so humble studio. Fireworks and all. Until 4 May at Palais de Tokyo, Paris

Fresh from his hit solo show at the ICA, cultural magpie Enrico David brings his thrilling collision of beauty, oddness and dark humour to Köln, in painted posters referencing '70s Italian literary fanzines. Until mid-April at Galerie Daniel Buchholz, Köln (both spaces)
Monocle books
Miracles, madams, maps
01 Miracles of Life
JG Ballard
Ballard's autobiography is the story of a life of extremes: colonial comfort in 1930s Shanghai, POW deprivation during its wartime Japanese occupation and the dull destitution of post-war England. Wrought in the precise prose of the one-time ­medical student, it is also the story of a prescience nurtured by war, suburbia and those iconic abandoned swimming pools of war-torn Shanghai.
02 Madam President
Suzanne Goldenberg
At the time of writing, the possibility that Bush could be succeeded not just by a Democrat but by a woman looks ever more tangible. But is the US ready for Hillary: mark two? Goldenberg, The Guardian's US correspondent, also seeks to uncover whether Clinton is right for America, coolly and concisely examining her identity both as the feminist Hillary Rodham and the self-sacrificing Mrs Bill Clinton.
03 Granta 100
Edited by William Boyd
Since its metamorphosis from struggling student title to magazine for "new writing" in 1979, Granta has forged a unique and precious contribution to literature. Its special 100th outing has contributions from many Granta greats as well as new voices. Highlights include a Hanif Kureishi short story, an Alan Hollinghurst novella, a libretto by Ian McEwan and a New York photo essay by Bruce Frankel.
04 CB editions
Erik Houston, The White Room
Freelance copy-editor Charles Boyle set up the tiny CB editions last year as a labour of love, his aim to publish print-on-demand books in genres often neglected by larger publishers. So far, the London-based house has issued just four editions, bound elegantly in plain brown card. The White Room is a beautifully crafted tale of interlocking lives in London and Norway, imbued with a Scandinavian melancholy.
05 Transit Maps of the World
Mark Ovenden
If, like us, you're a bit of a metro anorak (Moncler, naturally) then this newly updated publication from Penguin US will be a transport of delight. A fascinating primer to probably every underground, light railway and tram network map in the world it shows the varying approaches to mapping taken by different cities. And, of course, the iconic graphic designs from New York, Tokyo and St Petersburg are things of beauty as well as utility.