Kenya Hara / Tokyo
Dead simple
When Tokyo-based design guru Kenya Hara is asked to create graphics, he usually ends up advising a company on its entire aesthetic direction. This is how he became design adviser to no-label Muji. As well as generating graphics and products, and collaborating with an international network of designers, he heads his own design institute and recently wrote 'Designing Design', his critique of contemporary design (see Monocle issue 10, page 80). Here, he describes his last meal.
If I knew I was going to die very soon and I could do it in a special place, I would choose my home. I would have rice with karashi mentaiko spicy cod roe. But I'd probably enjoy my second-last meal at this restaurant. It's not three-star Michelin but I often end up at Shunju Tsugihagi, usually for dinner rather than lunch, entertaining guests from overseas or catching up with friends.
It's close to my office and the designer-owner, Takashi Sugimoto, is my friend. I've made some Muji stores with him. It's filled with various items that he has combined like patchwork. He found the décor for this particular room in Java. But the food is not Indonesian: there are different styles, including Korean, Japanese, and even Cajun.
I'm interested in the translation of Japanese aesthetics into an international context. Too often outside Japan, these aesthetics get mistranslated. We see too much of a pseudo Japan overseas. Many places present themselves as "Japanese style", but if their translation is even just a little off, they utterly miss the mark. My favourite food is Japanese, but I never enjoy it abroad. While it has become better, I think that if more non-Japanese visited Japan and ate well, they would feel like eating good Japanese food when they went home and the standard would rise.
Kyoto is really the place to eat, though it's expensive. I love kaiseki, particularly cha kaiseki [an elaborate, formal banquet] eaten in a traditional tea room in semi-darkness. Kaiseki is not about aesthetics in the conventional sense, because it's not just about the magnificence of expression, but also the way such expression is apprehended by the beholder's senses.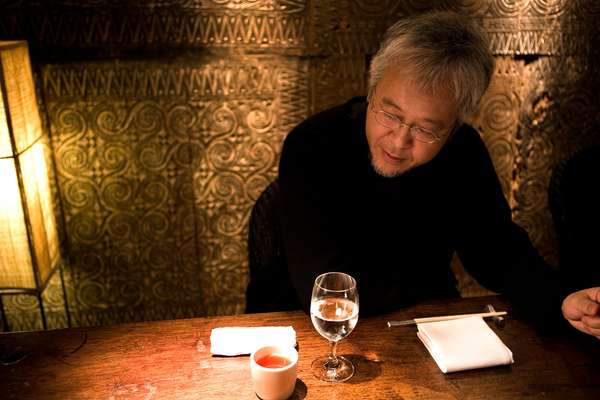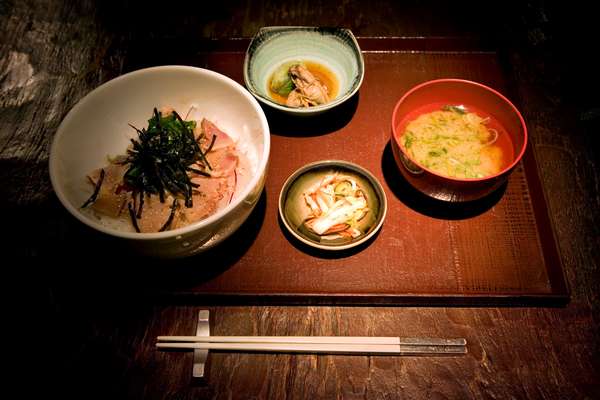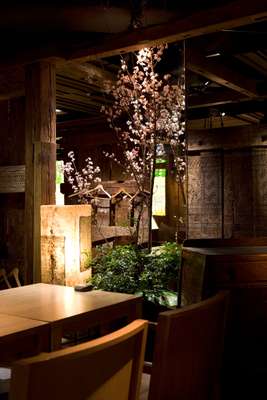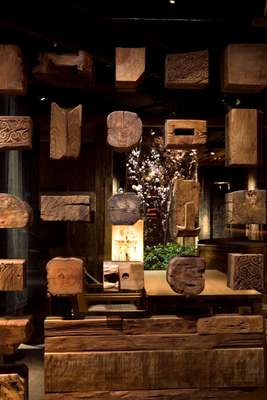 Before you enter a tea room you remove your shoes and connect directly with the floor, then pass the garden, then wash your hands at the basin, and your sensors for aesthetic pleasure become, let's say, 10 times more alert. And when you ­finally eat with your 10-times more sensitive being, it tastes so much better.
Japanese cuisine is often served on lacquerware, which was designed to be used in candlelight. The novelist Junichiro Tanizaki wrote about the beauty of this. In the dimness you open the lid of a dark lacquer bowl and you can't see the soup, and only the fragrance wafts up at you. It's delicious not just because the cooks are good but because the whole process is so sensitive. I only discovered this recently. When I was younger I considered exotic culture to be overseas, but there is exoticism in your own culture too.
If Kyoto is the "ancient China" of Japan, Tokyo is the West. Tokyo is chaos. Muji was born from this chaos, to create products designed not to make the shopper feel "I've got to have this," but to inspire the feeling of "this is good enough for me," because people don't live only by their desires. The capacity to choose and judge what is "good enough for me", without shopping for status, is something to be proud of. Even someone who is rich won't necessarily buy a super fluffy towel – they might simply want a towel that's comfortable and easy to use. I think the market is increasingly realising this.
Now Muji makes thousands of ­products. Because they are simple they look as if they could easily be imitated but behind their design is a clear aesthetic that can't just be copied. It's not a crude simplicity but one that fits into one's life.
I don't like complication in any facet of life. The same would go for my last meal; I can't come to terms with the western concept of a grand "last supper" and I would prefer to avoid a crowd. Therefore I wouldn't invite any friends. I'd ask only my wife. Just eat as a couple and then die. [laughs]. My last meal would really be that simple.
The menu
Kenya Hara's last meal
Set lunch
Yellowtail shabu shabu on rice with rapini leaves, dressed with Japanese mustard and soy sauce
Side dishes
Oysters simmered in sake, soy sauce, and sugar Pickled Chinese cabbage Miso soup of red and white miso with aonori seaweed
Drink
Hojicha, roasted tea
Kenya Hara Born in 1958, Kenya Hara has become an icon of modern design. He was enlisted on the Muji board in 2001 and was made design adviser soon after. He also runs his own firm, the Hara Design Institute, which produces identities and products for clients such as Nikka Whisky.
Shunju Tsugihagi, Tokyo
Shunju Tsugihagi, the most recent addition to the five-restaurant Shunju group, is located opposite the Imperial Hotel, Tokyo. It is a dizzying maze of eclectically decorated eating areas that cleverly afford intimacy despite a total seating capacity of 270. The menu is diverse with an emphasis on seasonal Japanese ingredients, and not nearly as extreme as the décor.
B1 Nihon Seimei Blg, 1-1-1 Yurakucho, Chiyoda-ku, Tokyo. + 81 (0) 3 3595 0511