Trevor Ncube / Johannesburgh
Freedom fighter
As editor of 'The Zimbabwe Independent', Trevor Ncube became all too familiar with the consequences of criticising the government. Now based in South Africa, where around 35 per cent of people live in poverty, he has plans to build a pan-African media empire that will help in the continent's struggle for democracy.
Trevor Ncube has been arrested more times than he can remember. The 46-year-old Zimbabwean newspaper editor has been in jail, had his passport taken and his citizenship revoked. His staff at The Zimbabwe Independent and The Standard have been tortured. The vendors who sell his papers have been beaten up, and readers slip them into brown paper bags at the newsagent. There were times when people found holding a Ncube publication risked being beaten to death by lynch mobs. "Life has not been short of excitement," he says with a smile and little understatement.
Sat in a boardroom in an affluent Johannesburg suburb, Ncube can afford to smile. Not only has he established the two biggest-selling independent newspapers in Zimbabwe, he also revived the fortunes of a prestigious South African publication, the Mail & Guardian while taking control of its mother publisher, M&G Media.
Now Ncube is plotting his next move: building a pan-African media company. "For Africa to take its rightful place within the international community it needs a media that is independent and vibrant," he says. "We see ourselves as important players in building a democratic and accountable continent." No one is likely to be more important in this than Ncube, a man who has become successful in one of the continent's least democratic countries. He grew up in Bulawayo, the son of domestic workers. His interest in news was spurred by his father, who brought papers home from the wealthy white family he worked for.
Trevor started a scrapbook, cutting out articles about key international figures. "I didn't care for Michael Jackson, it was Henry Kissinger and Gerald Ford." Rather than getting a job when he left school and earning money for the family, he went to university to study economics. "It was selfish," he says, "but I had my parents' support."
His first break in media came through an unlikely source. A major economics conference took place in Harare in the 1980s, and after the event Zimbabwe's national broadcaster decided to run a series of discussion programmes. "The question arose: 'Who is going to chair this thing?' I had been very vocal from the floor, asking questions. Out of the blue they chose me." Ncube was soon seen as a celebrity and became assistant editor at what was then the country's only independent newspaper, the Financial Gazette. "I didn't have any training as a journalist," Ncube admits.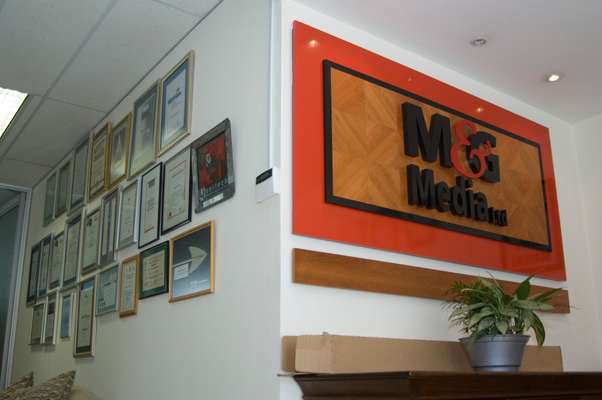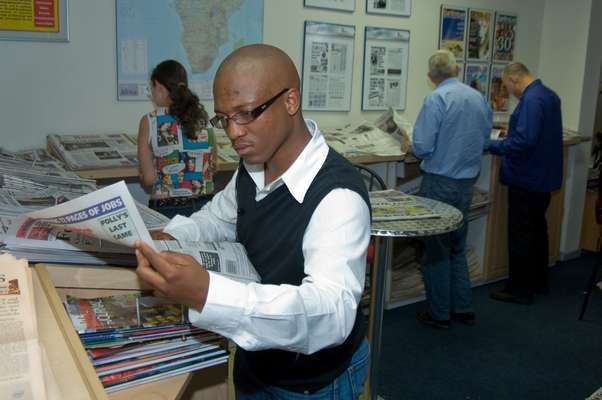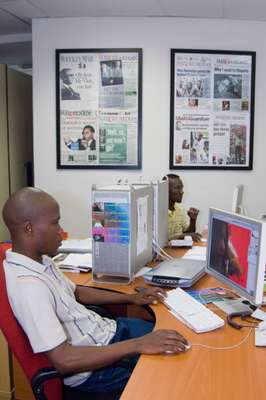 Many have doubted Ncube's journalistic talent. Editors at the Mail & Guardian, which he bought in 2001, turned him down for a job in 1994. "I do have the letter somewhere," he jokes. His business acumen has never been in doubt though; after rising to the editor's chair at The Financial Gazette he was fired for his critical stance on Robert Mugabe's government. So Ncube launched The Zimbabwe Independent in 1996.
He bought out his partners and within six months it was running a profit; within a year he set up The Standard, a Sunday newspaper. The group owns a share in a printing press and the country's largest independent distribution company.
His biggest challenge has been in Johannesburg. The Mail & Guardian had a reputation as an ANC paper through the years of struggle against apartheid. By the time Ncube bought it, seven years after the election of Nelson Mandela, that reputation had changed. "It was regarded as an enemy by South Africa's liberators," he says. "It was seen as anti anything that was black. A line had been crossed."
In the years he has been in charge, those perceptions have changed. A readership that Ncube characterised as "white and conservative" is now 60 per cent black. Its website is the largest newspaper site on the continent. The paper's readers include government ministers and the country's decision makers.
Buying the paper was a risk for a man who readily admits he "didn't have a clue" about the South African market, but it has paid off. While its circulation is just one-tenth of the established Sunday Times, the Mail & Guardian has seen its numbers rise. From 36,000 copies a week in 2001, it is now selling 52,000 – with a target of 70,000 in the next two years.
For all his hopes, Ncube cannot hide his concerns for South Africa. The paper's success comes at a time when the media there is facing huge challenges. Journalists have been threatened over stories attacking the government. Newspapers also criticised Jacob Zuma, the leader of the ANC – expected as the next president.
Ncube worries that press freedoms may again be limited. "The test often comes during bad times," he says. "Bad times come when politicians feel under threat. With 20 million South Africans living below the poverty line there could be a revolution. But one gets comfort from our constitution and the vibrant, civil society. It is important for the whole world that South Africa works."
Ncube now has his sights set on the rest of the continent. He is in negotiations with investors in Nigeria, East Africa and the south. However, his motives are not about profit. "Africa has to become a continent where dictatorship is unacceptable." As someone who stood up to Mugabe and lived, Ncube is not to be taken lightly.
M&G Media was established in Johannesburg in 1985 and Trevor Ncube bought a controlling interest in the publishers in 2002. M&G employs 112 people in South Africa while the business in Zimbabwe employs 150 people. From owning just 2.5 per cent of the newspapers in 1995, Ncube now owns the entire business, which also has printing and distribution interests in Zimbabwe.
Mail & Guardian: 51,800 a week. One of the few independent newspapers in South Africa during apartheid, now a must-read for the young middle-classes.
The Zimbabwe Independent: 25,000 a day. A weekly business newspaper that has chronicled Zimbabwe's economic decline.
The Standard: 31,000 a day. Zimbabwe's leading Sunday newspaper.
The Teacher: 96,000 a month. Monthly news for teachers in South Africa.
Campus Times: 50,000 nine times a year. Free newspaper for students in South Africa.
African Traders: 8,000 a month. Established magazine for businessmen and women; bought in 2006.
The Healthcare Journal: 8,000 a month. Industry magazine acquired in 2006.