March fare / Global
Inventory no. 11
Coloured pencils and shochu from Japan, perfume by La Labo, Labour and Wait's enamelware and a Norwegian post box.
This set of coloured pencils is a taster of what's to come from new Japanese stationery range Düller, developed by design agency IDEA International.01 Product development director Toru Nagai explains the moniker: "A German name was chosen to associate the brand with traditional German stationery – minimal design with a practical function. When I saw Düller rendered in Helvetica I knew we had our name and logo. We added the umlaut for extra effect." Far from "düll", the pencils are a pleasingly quirky square shape and each of the 36 colours are numbered and named – with classic shades such as No.17 Chrome Yellow, No.14 Vermillion, and No.34 Peacock Blue
idea-in.com
Leading beer brewery Kirin marked its centenary last year by establishing a new company – Kirin Holdings, which is diversifying into whiskies, wines and spirits in the face of a projected downturn in the domestic beer market. The introduction of the Tarucho shochu brand (a clear, earthy tasting distilled drink with an average ABV of around 25 per cent) late last year has been lauded not only for its quality but also for its packaging.
The illustrations of the key ingredient, in this case sweet potato and buckwheat are reminiscent of ancestral kamon 02. Traditionally shochu has always had bland packaging – clear bottles or white rectangular boxes – but Kirin is changing this with big plans for the brand at home and abroad. Added to the fact that shochu doesn't give you a killer hangover and contains the enzyme urokinase that can help prevent blood clots, this is one after-work drink you don't need to feel guilty about over-indulging in.
tarucho.jp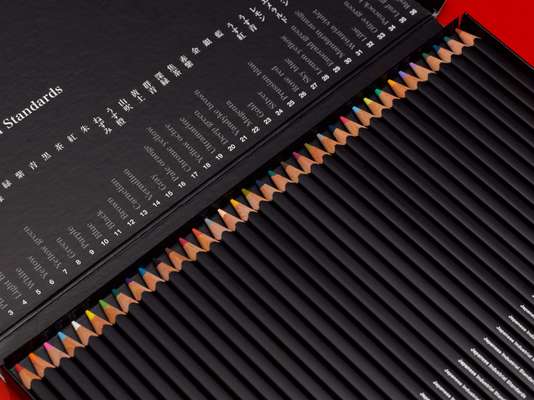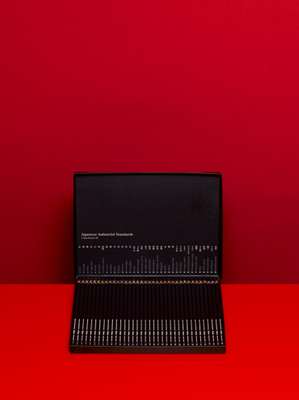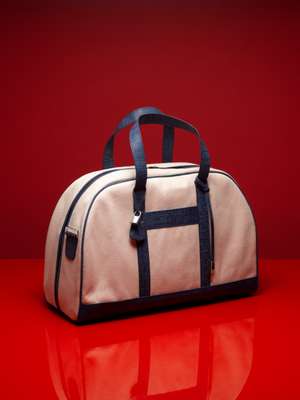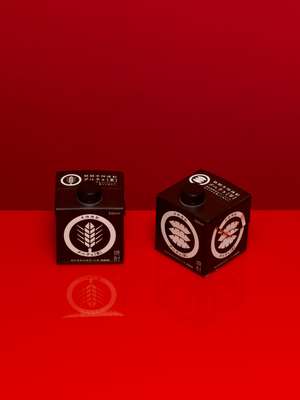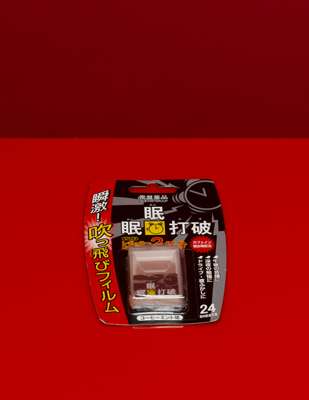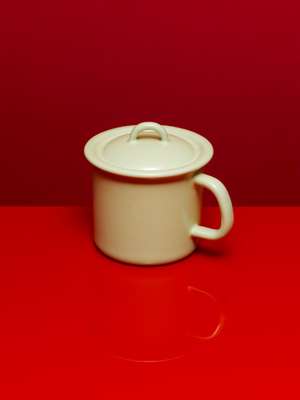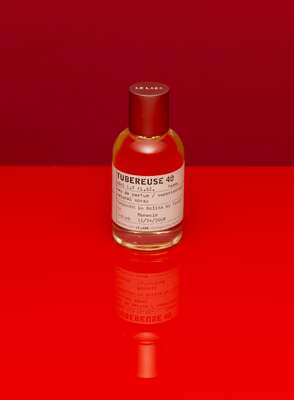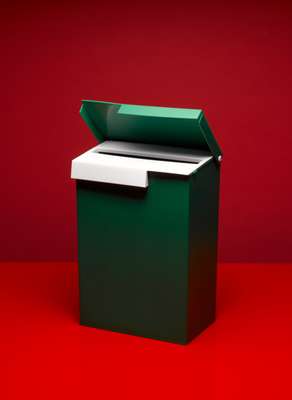 Since we launched our own fragrance (see page 207) we haven't needed to dab anything else behind our ears, but our friends at Le Labo in New York and Grasse told us of their exclusive new service that warrants note. Next in the pipeline for this ethical company is a recycling project that will launch in March. Rather than buy new bottles, all stores will refill and re-label your perfume bottles. All of the ingredients in Le Labo's 10 core scents are sourced from Grasse, France's olfactory capital, and are mixed at time of purchase by a "lab technician" (their head mixer Bo-Jade Rich learnt her craft under the best nose in the fragrance business – Maurice Roucel).
lelabofragrances.com
Launched in 2005, Italian luxury bag manufacturer Sartie has been making a splash with a nautical-inspired collection aimed at the leisure set. "We wanted to capture the spirit of the Italian weekend on the Mediterranean," explains Matteo De Rosa, who founded the business with fellow 27-year-old Marco Pastori. From their workshop north of Milan, the enterprising pair outfit models in leather and sturdy cotton canvas (pictured) or nylon, plus all-leather numbers with suede inners for that extra bit of luxe when you disembark from your Riva at the pier. With four collections including, naturally, a cruise line, overseas stockists such as Japanese retailer Tomorrowland have begun to take notice.
sartie.it
05 - Noevir
Caffeine strips
These mint and coffee-flavoured caffeine strips that melt on your tongue are the solution to late nights at the office or those afternoon meetings that seem to drag on that little too long. This thumb-sized packet is illustrated with vibrating alarm clocks and contains 24 sheet-strips called min min daha. In Japanese min translates as "sleepy" and daha is the verb "to defeat" or "purge". Each pack contains 120mg of caffeine, the equivalent of two strong cups of coffee or one-and-a-half cans of Red Bull. Noevir Group first introduced it to the market as a souped-up energy drink for sleep-starved Japanese businessmen but this pocket-sized version is much more practical for busy business folk on the move.
tokiwayakuhin.co.jp
06 - Labour and Wait
Homewares
London shop Labour and Wait wouldn't look out of place in Tokyo's Harajuku. In fact, it has recently opened a "corner" in the city's Shin Maranouchi building and an outlet in Osaka. It seems the Japanese are equally enamoured with the high-quality, carefully sourced, old-fashioned homewares and utilitarian clothing. Shelves are packed with enamel measuring jugs, dustpans, blackboards, aprons and various domestic goods from a bygone era. Walking into the Cheshire Street shop is a little like stepping into a post-war hardware store and the owners are on hand to guide you through the stock and advise you of the best product for the job. If only all retail was this personal.
labourandwait.co.uk
Turkey's brightest talent gravitates towards 1000 Volt, Istanbul's preeminent creative agency and production house. Working with heavyweight clients including Nike and Fiat, 1000 Volt is heading the charge to turn Istanbul into the Amsterdam of the near east as the Turkish creative industries hone their work from historically trite and unwatchable bloopers into inspired and engaging ouevres. In keeping with its creative approach to everything, the agency has released a notebook that doubles as an agenda. Each book is accessorised with a date stamp so you can scribble ideas on one page and diarise the next. There is even room to store your raki receipts in the pocket at the back.
1000volt.com.tr
08 - Frost Produkt
Home post box
Norway's iconic steel post box that was created by native industrial design group Frost Produkt 03 for Posten, the country's postal service, has become so popular that a new, more economical plastic version is now being launched internationally. Brothers Jann and Sondre Frost Urstad have been designing products as diverse as park benches, recycling machines and toy cars for some time now, and this attractive house-front accessory is a great addition to the line. Aside from its clean Nordic form, there is a neat little self-locking lid that stops even the strongest winds from turning your correspondence into airmail. We think it also doubles up as a rather nice recycling bin. It is available online and through selected suppliers.
frostprodukt.com
IDEA International
Established in 1995, IDEA International stocks a range of in-house brands, from top-quality cosmetics arm Agronatura to Takumi, which sells all manner of homewares from clocks to stationery by designers such as Ichiro Katami.

Kamon
Kamon are traditional Japanese symbols that families had commissioned for heraldic purposes. Kamon are thought to originate from fabric designs and the emblems often depict plantlife in simplified illustrations.

Frost Produkt
Norwegian industrial design consultancy Frost Produkt also offers a 'tailoring' service. Both commercial and private clients can receive a bespoke consultancy for one-off small volume products.