In a city with 21,500 karaoke bars, exclusive members club Amour is in a different league. Founded by Parisian club impresario and graffiti artist André and with interiors by Marc Newson, it is luring a well-heeled international crowd on to its gold vinyl banquettes.
Karaoke: the word immediately conjures brash images of neon lights, tacky décor and drunken vocals. What is less likely to spring to mind is a sleek Marc Newson interior, urban graffiti tags and a fashionable crowd.
Welcome to the world of 21st century karaoke. Amour, a decadent karaoke venue, has opened its leather-clad doors in Tokyo and is setting a new benchmark for amateur warblers. Karaoke has long been in need of a 21st century makeover. An industry once fuelled by businessmen and giggling schoolgirls, its popularity peaked in 1994 with 58.9 million devotees across Japan.
Although 100,000 karaoke venues remain across the country, the lure of the singing machine has dwindled somewhat in recent years, with only 47.2 million people picking up the microphone in 2006, according to the All-Japan Karaoke Industrialist Association.
A raft of karaoke innovations – from karaoke mobile phones to karaoke diet games that monitor singing-induced calorie loss – has failed to turn the tide amid soaring popularity for more modern technology such as the Wii Fit.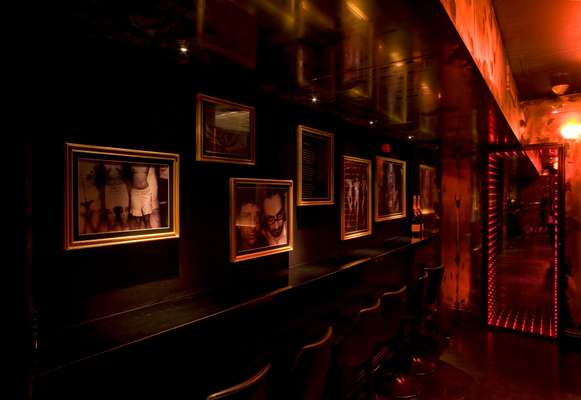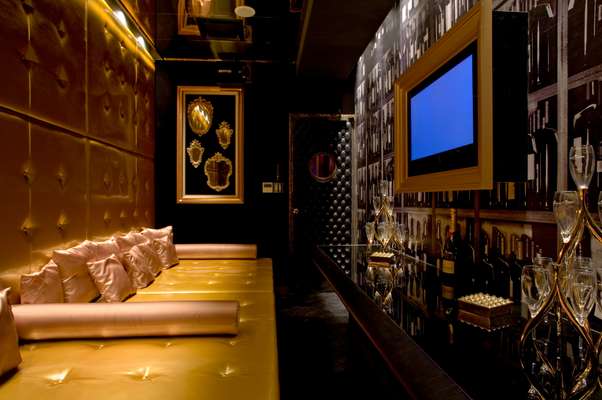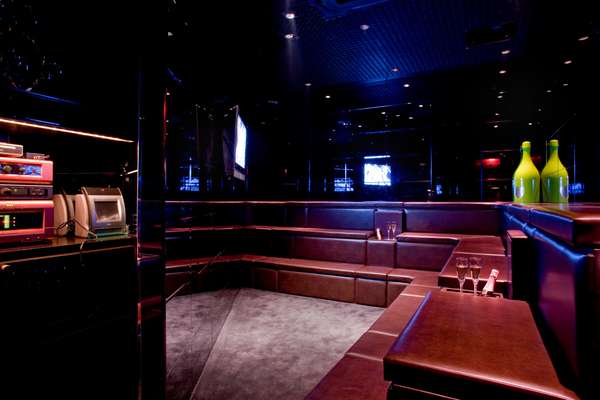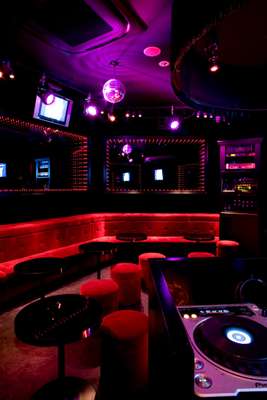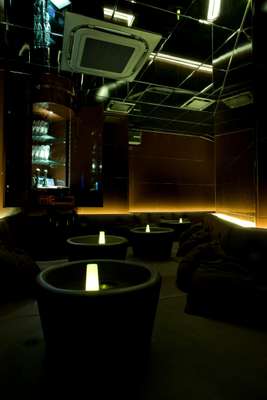 Amour, however, may herald a new era for karaoke. The new rooms are the latest venture from the owners of Le Baron de Paris, the popular eighth ­arrondissement nightclub housed in a former upmarket brothel.
Le Baron was exported to a dark Tokyo side street in December 2006 and it is next door that the new Amour karaoke rooms have now opened – both venues sharing the red-velvet, members-only ambiance of the original club.
Describing his latest venture, André Saraiva, the Parisian graffiti artist behind Le Baron and Amour, says: "Intimate VIP venues are very popular as you are just with your friends and no one else; you can behave however you want and not have to worry about it."
So far, it seems to be working. The roll call of singing guests already includes model Agyness Deyn, Daft Punk and Babel actress Rinko Kikuchi as well as the footballer Hide Nakata, hip-hop songstress Uffie and DJ Verbal.
Amour is as difficult to find as it is exclusive. Located at the end of a dark ­alleyway off bustling Aoyama Dori, there are no signs, just a blink-and-you-miss-it red light shining from behind heavy doors. Once inside, a corridor with black walls and red sparkling mirrors leads to four separate karaoke rooms.
Room A has gold vinyl leather day bed and padded walls, while Room B, designed by Marc Newson, consists of tiered brown leather benches around a carpeted karaoke space.
Room C is perfect for disco divas, with its Le Baron-esque red velvet seats, sparkling lights, mirrors, DJ box and dance floor. Room D, another Newson design, comes complete with a black leather bed-like platform, circular tables, glowing lamps and seductive mirrored walls.
Hiroyuki Matsunaka, the Japanese designer whose company, design room 702, implemented the Amour concept, describes the atmosphere as a blend of "eroticism and danger and the mystique of the back alleys of Paris" with "red lights, love hotels and sex shops".
Australian born Marc Newson, 43, runs design studios in London and Paris. Currently he's working on undisclosed design projects in the marine industry. He's also designing "optical items" for brand-savvy Swarovski, and has created a range of kitchen appliances for Italian manufacturer, Smeg, expected to be launched at Milan's Salone del Mobile in April. Pushing the space race, Newson unveiled his sleek, space plane designs for EADS Astrium last year – (see Monocle issue 5). Staying true to his Australian roots, Newson is also creative director of Qantas Airways. Its new A380 fleet featuring his interiors and design concept is expected to be delivered this summer.
marc-newson.com