Valletta / Malta
Maltese crossing
Malta, the Mediterranean island with a population of 400,000, is booming thanks to EU membership and its adoption of the euro. It's also perfectly poised to exploit renewed trade with Gaddafi's Libya.
In his office on rickety Old Mint Street, architect Chris Briffa is at work on his latest designs. A handsome, square-jawed 33-year-old, Briffa is in many ways ­Valletta made flesh: forward-thinking but keen to respect history.
"A lot of Valletta had been degenerating over the years," he explains. "1970s social housing turned much of our beautiful city ugly. Of course, the old part is a UNESCO World Heritage site, but what many young professionals want now is to regenerate the rest of it, not just for tourists but for people who want to live and work and have a future here. And that means making it new, fashionable and cutting edge."
Last year, Briffa designed the 2 22 bar, at once Valletta's most starkly modernist hangout, a self-consciously cool creation on the town's perimeter built from UNESCO-approved stone. Thrusting out from the fortress-style wall, it resembles, in Briffa's opinion, "an alien ship landing". Though there was initial opposition to the project, he says that it is now judged a hit. "The design's had a lot of interest – globally."
And so indeed has the country itself. Since Malta joined the European Union in 2004, and the eurozone in January this year, the business world has started to reappraise this otherwise seemingly sleepy backwater with fresh, hungry and opportunistic eyes.
Malta may well have gained independence from the UK in 1964 but it still bears vestiges of British rule. It's there in the red pillar boxes and the telephone booths, the fact that cars drive on the left and that English, alongside Maltese – which has its roots in Italian and Arabic – is still its mother tongue. Perennially popular on the cruise ship route (they get as many sea visitors a year as Malta has inhabitants: 400,000), Valletta is nevertheless more than just a pretty picture.
The government is based here, its lawcourts and company HQs. So while the centre is tiny, with fewer than 7,000 denizens, it thrums during the day with an influx of suited businessmen and women taking lunch meetings along its main thoroughfare under year-long sunshine (another very good reason to consider opening your European HQ here).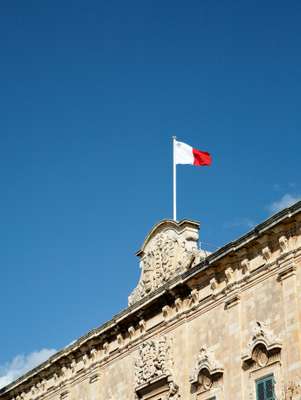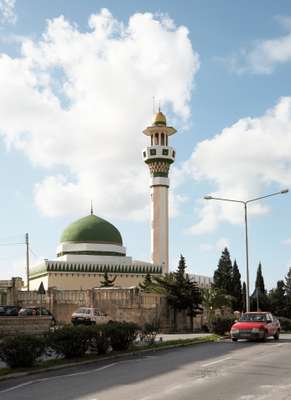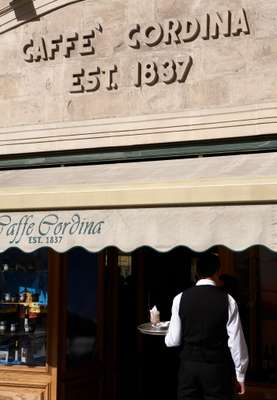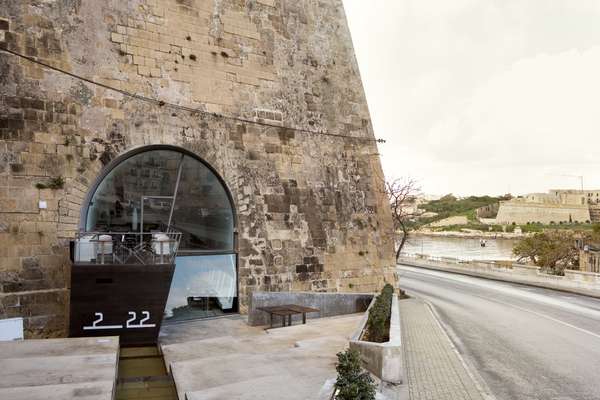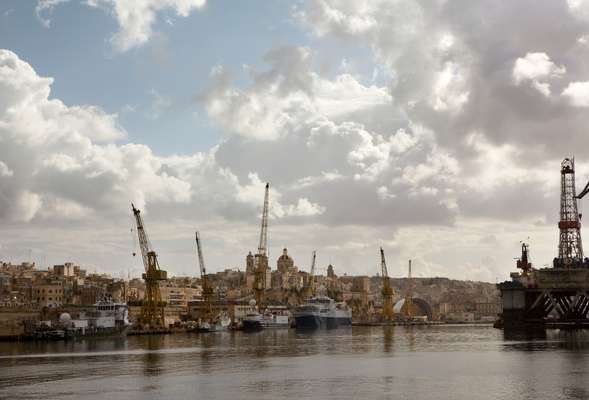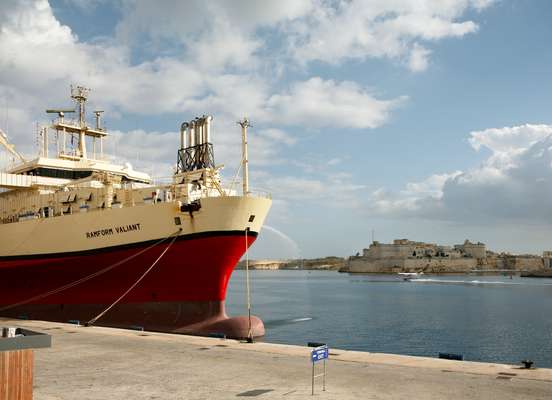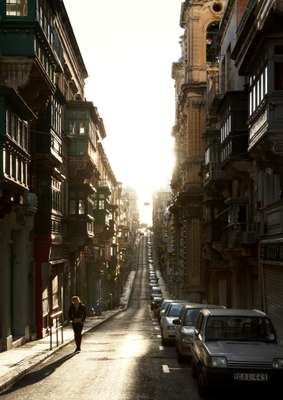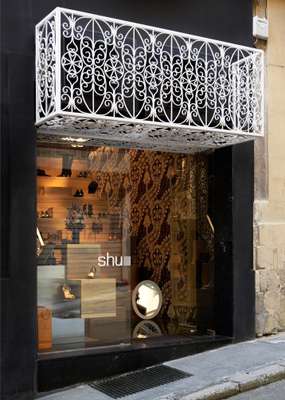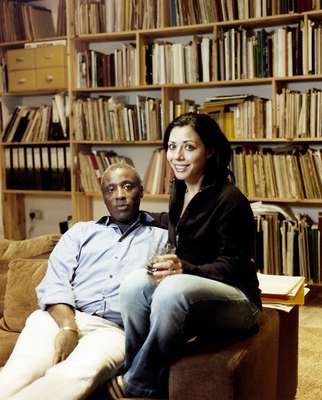 "We have always had a very positive attitude towards our city," says its mayor, Paul Borg Olivier, over a local herbal soft drink, Kinnie, "and now more than ever. We are striving to make it a unique living experience for everyone."
It is certainly tempting outside interest. HSBC, for one, has recently based its international call centres here, and Lufthansa Technik has also relocated for the servicing of parts of its fleet and others. The airport, meanwhile, is flourishing, now welcoming up to 100 different airline companies annually, with over three million passengers.
Last year alone, Malta received €635m worth of foreign investment, its location between Europe and North Africa affording it multiple opportunities. Though it continues to maintain strong trade links with nearby Libya – in textiles and furniture, mostly – it has recently changed its collective emphasis, now focusing increasingly on IT, and offers considerable incentives for start-up businesses, including the lure of reduced rates of income tax (5 per cent for businesses coming in to Malta) and various tax credits. Malta is now considered to be one of Europe's most profitable investment locations.
A prime example of Malta's eagerness to tempt newcomers can perhaps best be seen in its attitude towards the mushrooming online betting industry. Although it came up against prohibitive legislation within the UK recently, it faces no such problems here.
"Malta has adjusted its criteria accordingly," explains Kevin J Borg, ­director general of the Chamber of Commerce and Enterprise, "which makes it advantageous for them to set up here. They are thriving."
But this is just one example. The government has unveiled plans for a so-called SmartCity which, echoing the SmartCity of Dubai, will radically transform its business landscape. Earmarked for the southern part of the city, this €200m initiative will create a cluster of knowledge economy businesses that will further boost the island's construction, hospitality, maritime and retail activities. The local university, which once specialised in healthcare, is now specialising in IT ­instead, and is now churning out 100 IT graduates a year in anticipation of its 2016 completion.
"This is perhaps the very best opportunity my country has yet had to reassert itself," says lawyer turned IT director Gege Gatt, 29. "It hopes to employ 6,000 people over an eight-year period, which will bring an even greater degree of wealth into the country. This of course will be extremely welcome."
Valletta, then, is good at accentuating the positive, though illegal immigration is a growing problem. Malta's proximity to North Africa results in many Africans ­arriving on its shores, both dead and alive. "It is a concern," admits the mayor. "We are not a xenophobic nation, but 2,000 immigrants on an island of this size would be the equivalent to something like half a million in Italy, so something does need to be done."
That aside, there is just 4.3 per cent unemployment and precious little crime. Its quality of life sells itself effortlessly. Spread over an undulating series of San Francisco-style hills but contained within just 1 sq km of ornate, labyrinthine streets, it's an archipelago overwhelmingly suggestive of long laidback summer holidays. ­Consequently, the property market is booming. Theatre producer Sir Cameron Mackintosh has a house here, as does renowned pianist, organist and conductor Wayne Marshall.
"I moved here in 2006 and not just for tax reasons," smiles the 47-year-old Marshall over a cigar and a generous sherry in his fifth-floor apartment. "It's a beautiful place, fantastic food, wonderful people. It's friendly and safe; fabulous weather. Frankly, I need never return to London again. Look out the window. Why would I?"
Over the past eight years, the Maltese property market has boomed. Initially prompted, many suggest, by newly rich Russians wanting to launder their money, the sudden interest nevertheless prompted a domino effect, and the rest of Europe soon flocked. Where once €16,000 would buy you a modest one-bedroom apartment, it will now set you back €100,000 more. Maltese law states that foreign nationals cannot buy property valued at less than €99,000, but there is an attractive tax structure – foreigners are only taxed on income that is locally sourced.
Desmond Vella, 32, is a local entrepreneur who started in retail, then moved into music promotion and now runs the eye-catching 2 22 bar-restaurant. "I like to think this will act as an example of how to improve Valletta," he says. "We take our inspiration from places such as London, Milan and Munich." Gege Gatt, meanwhile, is a typically forward-thinking Maltese, his future now in information technology. "Valletta is a city designed by gentlemen for gentlemen," he says. "But we are also a rich culture that is now attracting an appropriate kind of investor. We are still a hidden gem. There is much to discover."
The Maltese clearly like their cars: on an island of just 400,000 inhabitants, 217,000 people drive. And they do so like Italians, with little heed for road signs. Parking is a nightmare. The government has launched a series of park-and-ride initiatives and, as of last year, imposed a congestion charge. The buses are old but charming, though the greenest way to get around Valletta is in one of the battery-powered golf buggies whose drivers charge €1 to go anywhere in town.
Valletta's cuisine is, pleasingly, influenced by its Italian neighbours. There are countless restaurants to choose from, many specialising in seafood. Papannis is small, rustic and one of the very best. Cafés spill out on to every pavement here, and with good reason given the climate (though it can reach 40C in summer). The port offers ample space to moor yachts in, and the unspoilt beaches of nearby island Gozo are just 30 minutes away.