Pacemaker / Stockholm
Mix in the right circles
Four enthusiastic Swedes believe that the future of music doesn't have to end in …Pod. Their Pacemaker – a palm-sized DJ system that promises fresh new pastures of musical discovery, pitch-perfect audio quality and instant party epiphany – aims to change the way people listen to and love their music.
Jonas Norberg has loved music since he was a kid – his parents' extensive record collection left a rock 'n' roll-shaped impression on his mind. In his teens he started collecting drum'n'bass and electronica records and in his early twenties started DJ-ing with a classmate from Stockholm's Royal Institute of Technology where he was studying for a degree in Critical Computer Systems, specialising in mechatronics. Mechatronics?
"That's things like robots", Norberg clarifies. As with many aspiring DJs, his studies and his diet suffered to feed a vinyl addiction that meant living off porridge for half the month. "If you add bananas and eggs, you really have everything you need," he enthuses from his new warehouse offices in Stockholm's ex-industrial, now-artistic Södermalm district.
There's still much of the student and the DJ about the 33-year-old Norberg, especially when explaining the media company that he set up in 2006 with three others to launch a shiny new audio product onto an unsuspecting market.
"I usually try to work with people that are much better than I am," says Norberg while describing his co-conspirators in glowing terms designed for quotation marks. Martin Renck – "a branding genius" - came up with Tonium, the corporate brand that promises "electronic instruments for human beings" and the umbrella company that would develop and launch the Pacemaker – "a creative tool", says Renck, that "will allow people to play with the music they love, to democratise music-sharing", a pocket-sized audio device that runs on software that aims to become "the Google of musical discovery." Aside from his guise as the chart-bothering Stakka Bo, and guitar player with Teddybears and Whale, Renck's also an ex ad-man, of course.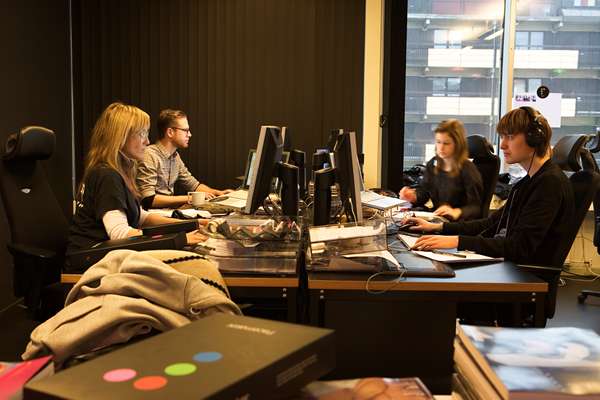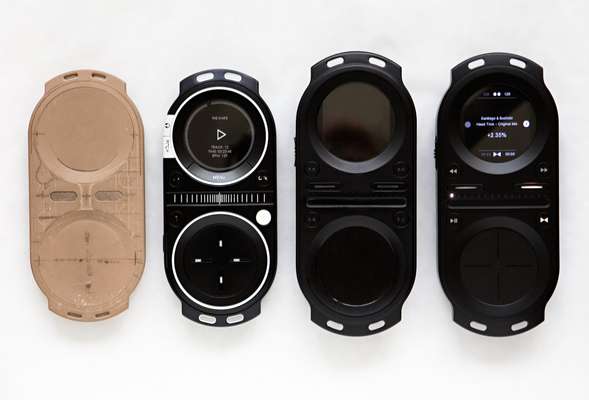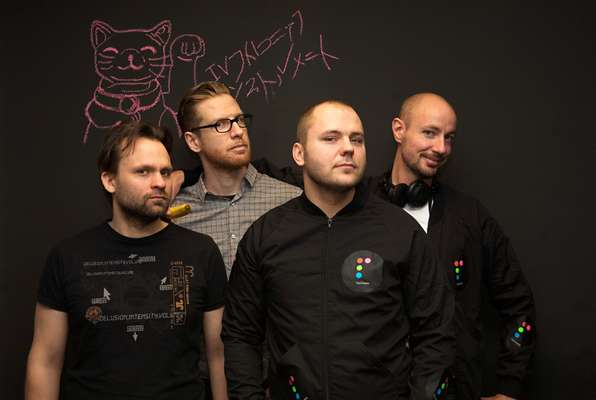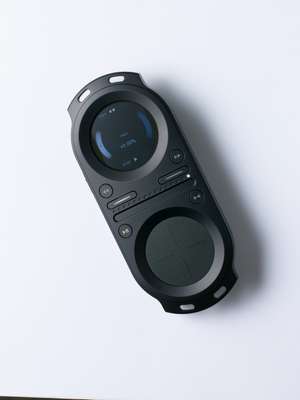 The machine itself, hewn from solid, serious audiophile plastics, is based on a DJ's classic twin turntable set-up, but in tiny digital form: it plays two high-quality audio streams at once and with separate volume, speed controls and a cross-fader allows amateur fiddlers and the odd big-name DJ with a long hauler in the offing to mix tunes with surprising ease and tactility. During the development stage, chief engineer Daniel Wallner ("an engineering god", according to Norberg) was demonstrating the Pacemaker's interface to Pete Tong, for whom the term "superstar DJ" was coined. After Wallner's back was turned, Tong was seen gleefully spinning the (little) wheels before eagerly noting down the tracks that the chief engineer had been messing around with. Take it as read then that the Pacemaker already has some friends in high places.
Although Norberg's original inspiration was the iPod – it was while inspecting a friend's new purchase of the ubiquitous accessory that his own apple fell from the tree – he doesn't regard the mainstream as his competition.
"It's not just an iPod clone," he says, "it's a piece of hardware, it's an instrument – it's the new shit!" Besides, Tonium's baby does something completely different. "It's about creating music, uploading it and discovering other people's stuff – it's not just about listening, it's about making," declares Renck.
In a way, says Norberg, pacemaker.net operates like the radio that he loved so much as a kid, where a listener simply logs on, tunes in and likes it or lumps it – but is always able to make a musical discovery. He also has a bit of unfinished business to attend to on the subject of his haunting vinyl debt.
"When I was buying records, I had to spend tens of thousands of kronor before I was accepted by the guy who had the record store – that's the only way I could get access to the really good stuff", says Norberg. But he's not wistful. Whether through altruism or simply to avoid weeks of eggy porridge, his pocket rocket is out to open up the musical universe to everyone – for good and for free.
Jonas Norberg, CEO:
"I grew up in a hippie household with the Grateful Dead and lots of reggae playing. When I was 10 I saved up to buy my first record "The Number of the Beast" by Iron Maiden. But soon I was into Kraftwerk and Eurythmics and I went into town to buy smart shirts get my hair cut."
Martin Renck, creative director:
"I played 'Here We Go' on the BBC's Top of the Pops as Stakka Bo, then I went onto making music videos. I'm a rock 'n' roller, really - I'm new to all this dance music."
Ola Sars, sales and marketing director:
"I was at school in New York and my parents loved Elvis and Motown. Back in Sweden, I got into the Alarm and the Cult – gothic rock that got me into Depeche Mode and synthesizers. Public Enemy's first albums inspired me the most."
Daniel Wallner, chief engineer:
"My first CD was AC/DC's 'Back In Black', since then it's mostly been metal for me. But some Bach and Doors may well end up on my Pacemaker, too."