Pitti Immagine Uomo / Florence
Pitti boys
It may not grab the headlines like the catwalk shows but Florence's Pitti Uomo fair is where big deals are made and clothes we might actually wear are previewed. This year the event saw new interest from eastern Europe and, for the first time, showcased womenswear.
The message coming out of the 73rd Pitti Immagine Uomo show in Florence is clear: this is no longer a boys-only affair. Running from 9 to 12 January, the bi-annual event saw the introduction of a new area dedicated to womenswear.
"We decided it was the right time to try this," explains Pitti's CEO, Raffaello Napoleone. Showing a select range of women's pre-collections, "Pitti W" saw 39 exhibitors and 6,000 visitors for its debut run. "In five years' time it could be very ­significant," predicts Napoleone. He needs new blood: Zegna and Slowear announced that this was the final time they would be in attendance (in future Zegna will show at its new showroom)
Meanwhile, with almost 900 collections showing at the city's Fortezza da Basso, Pitti's menswear continued to deliver largely positive results. Over 24,700 buyers attended the event – a little down on last season – but with increases from Germany and eastern European markets.
"The attendance from the UK and the US were not so brilliant this time but this absolutely mirrors what's going on in these markets," argues Napoleone. One American attendee making a big impression, however, was the menswear designer Adam Kimmel who brought ­together his Factory-style group of friends and artists for an installation event at the Istituto d'Arte.
Alongside a new area dedicated to accessories, travel was the big story at the stands as brands sought to create products with an all-weather, cross-continent appeal. From Dunhill's version of the ultimate travel mac and Kiton's capsule wardrobe to Allegri's multi-pocketed technically brilliant outerwear ("it works like a kind of wearable personal assistant," explains spokesperson Mariapia Daverio),"trans-seasonality" was the buzzword of the show.
"Pitti continues to be the real starting point of the season," says Raffaello Napoleone. "If you want to understand where menswear is going, then you have to begin here."
Ballantyne
Not content with producing cashmere basics in a 50-strong colour palette, this season Ballantyne is big on leather – from creamy bomber jackets to squashy soft laptop cases.
Piombo
With "colours as bold as Bonaparte's tactics", Massimo Piombo's latest collection is typically eccentric and wonderful. He explains: "We have gathered all these different ideas from around the globe – velvets from France, corduroys from Turkey. Together they create the Piombo world."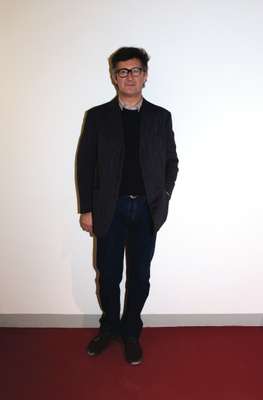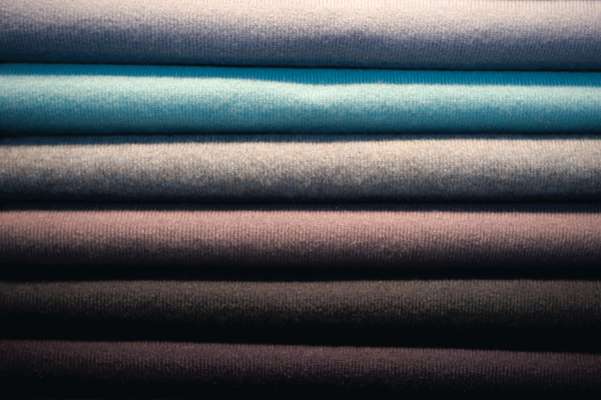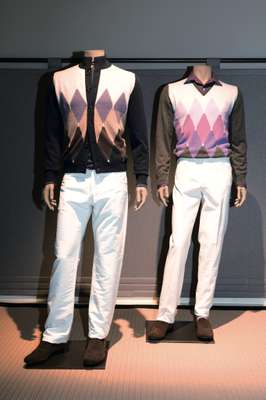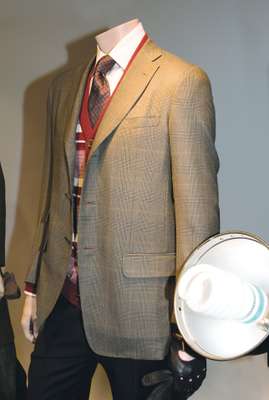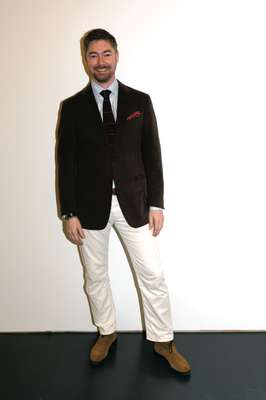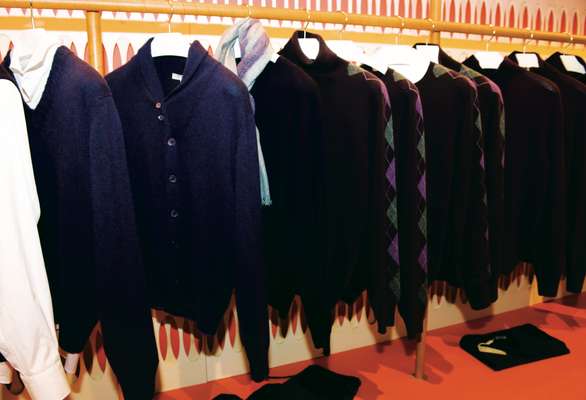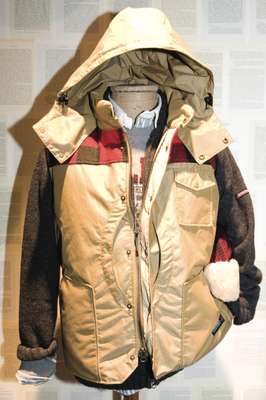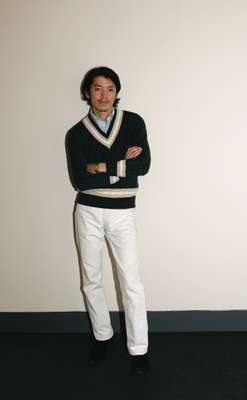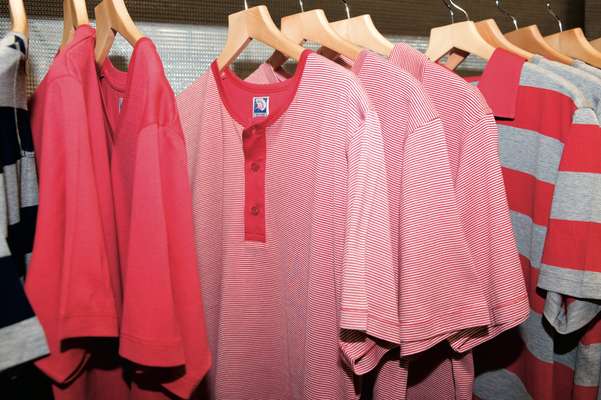 Pringle of Scotland
Taking its influence from cult film The Deer Hunter, the new range updates classic Americana from the 1950s and early '60s. The standout piece was a plaid flannel and tan leather bomber.
Canali
Canali is finding new ways to blur the lines between formal and leisurewear. At Pitti, this included blazer-style cashmere cardigans, deconstructed dinner jackets and a slimmer, pleat-free silhouette.
Slowear
Having recently launched "laboratory-stores" in Milan and Tokyo, the Italian brand responsible for Incotex, Glanshirt, Montedoro and Zanone took a novel approach. Focusing on information over product, it showed just four garments.
Globe-trotter
Collaboration was the key word at suitcase brand Globetrotter. "This season, we've worked with everyone from 10 Corso Como to Undercover," says brand manager Gary Bott. The grey '70s reissue was a hit.
Sunspel
Sunspel produces some of the most comfortable, and technically brilliant underpants around and has over 150 years of underwear expertise.
Post Overalls
Takeshi Ohfuchi first launched his New York-based label in 1993. With its roots in US functional garments from the 1920s and 1930s, he creates covetable pieces with a strong industrial flavour.
Notify
Created by Moroccan-born designer Maurice Ohayon, the denim label has recently expanded with a ready-to-wear line called Androgyne.
Camoshita United Arrows
On an exquisitely designed stand, this highly respected Japanese brand gave its own unique take on preppy plaids and polo whites. Eminently desirable.
Kiton
Alongside its first forays into furniture, the Kiton team focused its attention on flexible formalwear. "We've redesigned the suit so it can be worn in a combination of different styles," spokesman Dr Raffaele Nigro tells us.
Allegri
While its collaboration with designers Viktor & Rolf may be a little too outré for the average gentleman, Allegri's own line is eminently practical. From rubber-coated rainwear to packable trenches, bold colours give the range a modern twist.
Dunhill
"We wanted to create the perfect capsule wardrobe," says head of menswear, Carlos de Freitas. "It's all about clothes that translate into both a formal and casual environment." This meant reversible blousons, Alpine-inspired cashmere hoodies and travel vests with MP3 pockets.
Church's
In line with the Milan and Paris winter collections, the latest shoes from Church's displayed a seductive 1970s vibe. Styles such as the Penny Loafer, the Oxford Burwood and the Ryder boot were all set for revival in addition to a chromatic scale ranging from smoky grey to deep burgundy.
Barena
From fishermen's knits to dockers' jackets, the influence of the sea was evident in much of this Italian brand's latest outing. Smart yet understated, it was perfectly pitched for the modern wayfarer.
Aquascutum
Dubbing its collection "Beyond Tweed", designers Graeme Fidler and Michael Herz paid homage to legendary explorers such as the late Edmund Hillary. From seam-sealed jackets to military trenches, the brand combined traditional tailoring with the very latest technical innovation.
Cruciani
Using its new, lightweight Non Plus Ultra (NPU) cashmere, Cruciani's collection had an elegant, playful edge. Divided into three groups – Basic, Spa and Fashion – it paired luxury detailing with casual good looks. "It's a relaxed style, suitable for jogging or indeed any kind of exercise," says press officer Beatrice Vercelli.
Cheaney
Part of the Church's/Prada group, the Northampton-based Cheaney brand creates premium quality, Goodyear-welted shoes. Bespoke options have proved enormously popular.
Felisi
Felisi's accessories continue to impress. Alongside classic calfskin portfolios, the Italian brand introduced crocodile-print bags and shoulder straps that double as belts. "We're focusing on touches of luxury for the modern man," says press manager Chiari Biasini.
Engineered Garments
From firemen's jackets to parkas, the latest collection from this US-Japanese label was functional yet effective. "It's a new version of the workwear uniform," says designer Daiki Suzuki.