Property prospectus / Innsbruck
Saggen
Innsbruck is certainly well-equipped and prepared to co-host Euro 2008, having twice held the Winter Olympics in 1964 and 1976. But beyond being the ideal event city, Innsbruck's year-round vibrancy makes it perfect for second, or even first home status. Prices may be high, but then so is the quality of life.
Innsbruck might be the best place in Europe to go to university. Many foreign students – mostly German and Italian – move here to take advantage of the city's geography alone. After all, this 140,000-strong town is known as the capital of the Alps. Residents are perfectly positioned at the foot of the Inn Valley: Munich is an hour or so drive away, Bolzano is roughly the same distance, and blow your Alpine horn to the west and they'll hear you parping in Liechtenstein and Zürich.
"I moved here to study politics. Innsbruck is a good university but what makes it special is that during the majority of my semester I will attend a lecture in the morning and then jump on the Nordkettenbahn to Seegrube where I ski. I can make it back for my next tutorial just after lunch," says Tina Maier from Frankfurt.
Innsbruck received a shiny new funicular at the end of 2007 courtesy of Zaha Hadid. The Nordkettenbahn meets the Seegrube cable car at Hungerburg and transports Innsbruckers 1,900m up to Nordpark, the closest of the countless surrounding ski resorts . That you can be strolling the streets in the warm sun one minute and be skiing half an hour later is breathtaking; and should you tire of Nordpark then Kühtai, Axamer Lizum or Igls are a free bus-ride away. Austrians are friendly folk. They are less insular than the Swiss and more twinkly than the Germans; not a step passes without a local smiling or shouting out a friendly "Grüß Gott!".
Whether knocking back a rustic cup of Feuerzangenbowle (the local glühwein) from a street vendor or tucking into a pot of Hauspfandl at the Weisses Rössl, Innsbruck always warms the cockles, even in the summer when temperatures reach a balmy average of 27C. And with so much activity around the city it is not difficult to see why so many people have chosen to settle here.
Keen to lay our Rossignols somewhere more permanent than the hotel ski cart, we were attracted to the Saggen district, a 10-minute walk from the centre – the whole of Innsbruck is also served by a tram system and rail network to rival any in Germany or Switzerland. Saggen is a grid system of tree-lined streets marked by mansion houses, grand apartment blocks and small local shops.
Property certainly isn't cheap in Innsbruck, but most who buy second homes in the city find themselves spending more time here than they would elsewhere because it is an all-weather, all-year destination. "It's not cheap, but the standard of living is extremely high. Many of the foreign students live in apartments bought by their parents. They understand the investment potential of a city that is restricted in size by its geography," says Eckard Speckbacher, a resident. We would argue that high prices also buy you high building standards, international proximity, an enviable infrastructure and if we're completely honest, good-looking, athletic and friendly neighbours.
Arrivals
Flights to Innsbruck:
From London
BA – one direct flight daily
Austrian Airlines – six flights daily via Vienna
From NYC
Lufthansa – one flight daily via Frankfurt
From Tokyo
ANA – one flight daily via Frankfurt
Van Laack
Riesengasse,1 vanlaack.de
Milan is at hand for shopping but this German shirtmaker has an old-world quality in the cut and fabric. A bespoke service is available to valued patrons.
Ready for Nature
Valiergasse, 20 readyfornature.com
Swarovski crystal was founded in the Tirol and the founder's great-grandson, Daniel, has started his own ski shop online and in Innsbruck. Here you'll find Patagonia, Rossignol and its own brand of clothing.
Outdoor Reisebedarf Wilhelm-Greil Strasse, 15
For all alfresco summer gear Outdoor is the best place to find walking boots, tents and mountain goods.
Bücher Wiederin
Sparkassenplaz,4 buecher-wiederin.at
Designed by Rainer Köberl the book shop also houses an international newsstand.
Apotheke Saggen
Claudiastrasse, 4
+ 43 512 588 092
Owned by the Fischer family who live in a huge mansion across the street, Apotheke Saggen is notable for its wrapping alone. The family is always on hand for advice and diagnoses.
Blumen & Lifestyle
Kiebachgasse, 7
+ 43 512 585 161
We wish there was a B&L in every city. Understated arrangements and friendly staff fill this small and fashionable hothouse.
Peter Kogler kogler.net
Innsbruck artist Kogler has become collectible among the Mitteleuropean art crowd and continues to gain support internationally with his ironic oeuvre.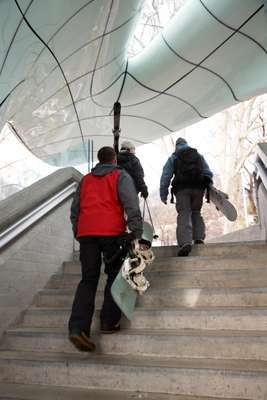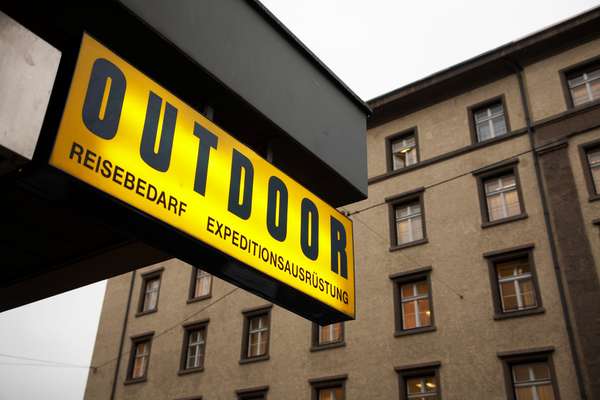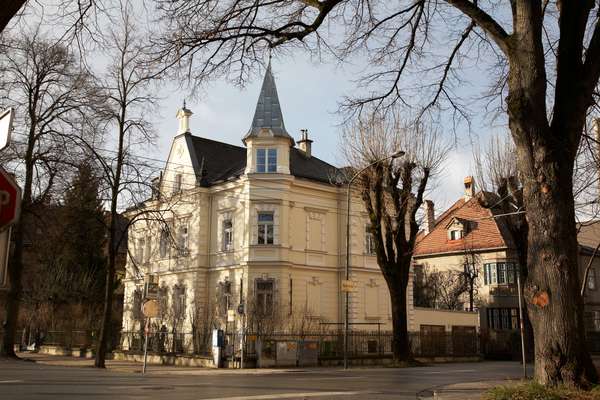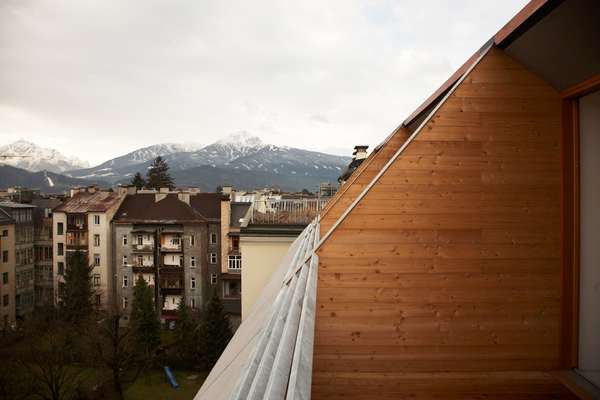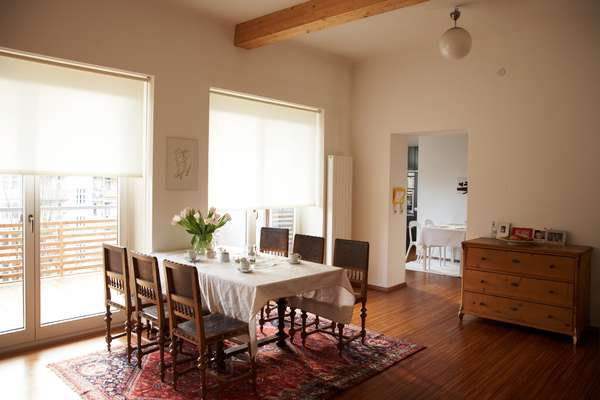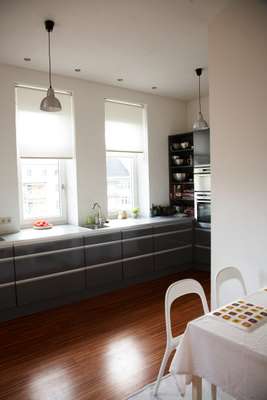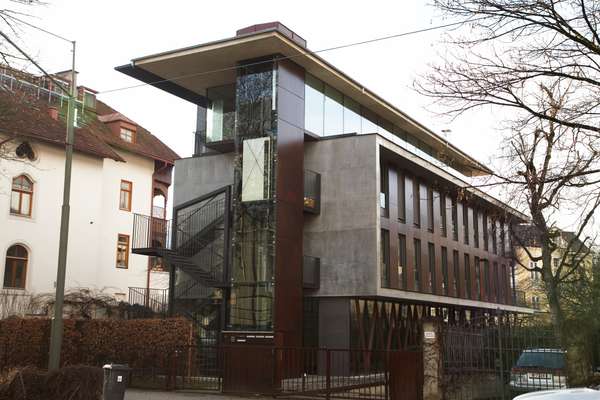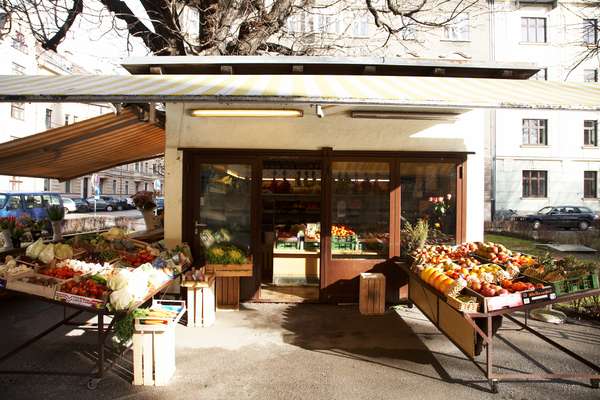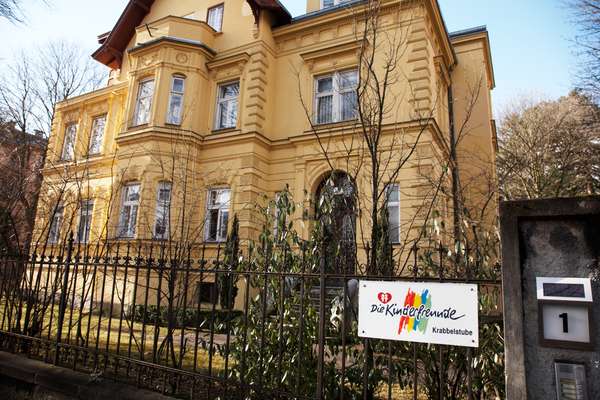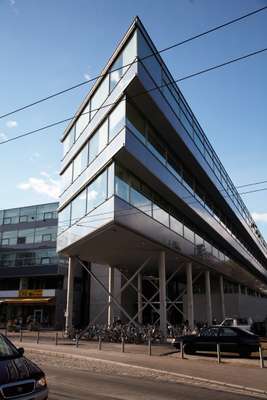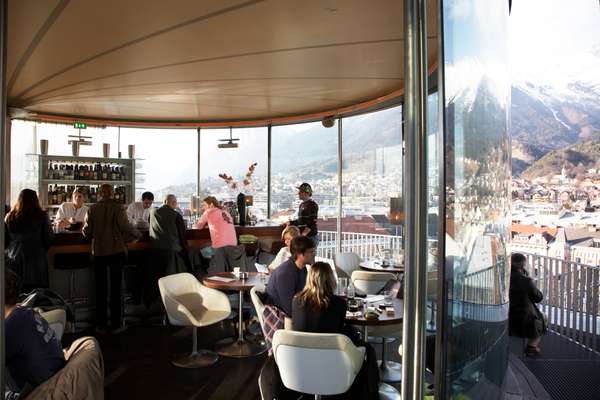 Peter Lorenz
Maria-Theresienstrasse, 37
+ 43 512 586 845
peterlorenz.at
Lorenz works extensively in Innsbruck where he was born and specialises in residential developments incorporating hardwoods, glass and ironwork. Conrad 3 in Saggen is a good example to date.
Sanatorium Kettenbrücke
Sennstrasse, 1
+ 43 512 211 2
sanatorium-kettenbruecke.at
When Innsbruckers fall sick they book a room at the Sanatorium. They are treated by their own doctors who take advantage of the advanced equipment. How typically Austrian, and don't forget that the Lanserhof (see Monocle issue 9) is within choking distance.
Kinderfreunde Krabbelstube
Falkstrasse, 1
+ 43 512 589 984
Krabbelstube means "crawling room" and this is where Saggen's tikes come to prepare for one of Innsbruck's fine schools.
Snowboard Klinik
Ing. Etzel Strasse, 116
snowboardklinik.com
+ 43 512 908 303
Does exactly what it says on the glide-wax tin.
Eat+drink
Local supermarket
MPreis SuperM an der Sill
Erzherzog-Eugen-Strasse, 41
MPreis is a bit of an Austrian institution. Its red cube logo hails quality across the Tirol and the family Molk firm is famed for its dedication to breaking new architectural talent. Shelves are stacked with the best product mix any side of Switzerland.
Obststand Bachman Schillerstrasse (main platz)
Frau Bachman's affordable fruit and veg is famed throughout the city and she augments it with a sunny selection of blumen.
Bäckerei Kröll
Riesengasse, 9
Bäckerei Moschen
Schillerstrasse, 1
Kröll is a city favourite serving bread of the day and the best strüdel in town. Moschen is Saggen's local equivalent and you can smell the Kugel baking from Claudiaplatz.
Café Central
Gilmstrasse, 5
+ 43 512 5920
central.co.at
An old Viennese café in the centre of town, Central is one of those eateries that still offers newspapers on sticks and a chance to eye up some monied matriarchs.
Gasthaus Lewisch
Bienerstrasse, 19 + 43 512 586 0438 lewisch.at
Patrons are known to travel across the border from Schweiz to grab a booth at Saggen's olde worlde bistro. Get there early and enjoy wurst and Weihenstephan.
Traditional Tirolian restaurant
Weißes Rössl Kiebachgasse, 8 + 43 512 583 057 roessl.at
The "white horse" is Tirol's most famous restaurant. Book a private cabin and order the Tafelspitz, a meat dish with spinach mousse, pasta and green beans.
Gasthaus Fink
Kaiser Franz Josef-Strasse, 3
+ 43 512 578 360
Patrons are a fun mix of locals discussing plans with their architects, playing rummy or huddled over schnapps. Be sure to wear your bearskin. Prosit!
360º Maria-Theresienstrasse, 18
360-grad.at
For a jazzier end to the evening or lunchtime chug head into the centre and up to the circular panoramic lounge in Bar 360º. Hot staff mix uncomplicated cocktails and provide great viewing behind the bar.
Stay
Hotel to stay in while you're house-hunting
Grand Hotel Europa Südtiroler Platz, 2
+ 43 512 593 110 2 grandhoteleuropa.at
Situated opposite the new Bundesbahn station, the Europa, a longstanding five-star slice of Tirol permanently set in the 19th century and the restaurant is worth a look.
A flat to rent while you're house-hunting
Gunther Dregelyvari
Kaiser Franz
Josef-Strasse, 19
Dregelyvari has completed renovation of his upstairs and is renting out the lot.
Saggen was built for wealthy families headed by doctors, lawyers and merchants at the turn of the 20th century. Currently, the 10-bedroom mansions are split between two or three families and the apartment blocks house first-time buyers, young families and, judging by the angle of their stoops, some original residents.
In print one would assume that Zaha Hadid had monopolised Innsbruck's architectural landscape since the inauguration of the Bergisel ski jump in 2002. Thankfully the jump is tucked away above the city and the new Nordkettenbahn is so sympathetic to the infrastructure that you can forgive its shoddily slung-up stations.
We have our eye on three architects for our renovations. There is Marta Schreieck, whose university building encloses a community of students, services and business in glass and steel effortlessly. Peter Lorenz's Conrad 3 block in Saggen houses four families on four clever split levels and when we saw it we immediately made enquiries. Finally, Rainer Köberl's Wiederin bookstore in the centre is a black lacquered printer's block of space and his work for MPreis across Austria is gaining him international plaudits.
Average price
One bed €300,000 100 sq m Two bed €360,000 150 sq m Three bed €450,000 250 sq m
Estate agents
Engel & Völkers Innsbruck-Seefeld
EV Immobilienagentur
Klosterstrasse 608
A-6100 Seefeld
+ 43 5212 5 26 39
engelvoelkers.com/seefeld
Contact: Florian Schimanek
The process
Buying property in Austria was once difficult for outsiders, but since it joined the EU fellow member state nationals are subject to the same purchase laws. The process is more difficult for non-EU citizens, but this can be side-stepped if the property is bought by an individual's company. Expect the following purchase costs:
Legal fees 1-3 per cent (of purchase price)
Property transfer tax 3.5 per cent
Registration duty 1 per cent
Notary fee €120 per signature
(+20 per cent VAT)
Agent's fee 1.5–2 per cent
Anna Thurmbichler
Student, 18
"Whenever I can, and that's most days throughout the year, I wake up early and head off on my mountain bike into the Berge above the city from my home in the centre of Innsbruck. During the winter months, like today, I will then load my snowboard onto the back of my little Jeep and head for Kühtai where I board with my friends for the rest of the day. There's a great bar at the base of the slopes where we all meet for a couple of beers and some guarana shots before we head back to Innsbruck for a gig or a night out in the bars and clubs."
Gunther Dregelyvari
Architect, 42
"I have lived in Saggen all my life and recently moved to this apartment block with my wife and daughter. I bought the floor above and I am renovating the space into three separate flats and a large office for myself. Innsbruck has incredible builders because Austrian standards are so strict. Each flat is split level and has its own terrace overlooking Igls and the mountains. Your readers are more than welcome to move in while they're house-hunting! I'm looking to rent out these spaces for €750 a month.
Eckard Speckbacher
PR executive, 38
"I wouldn't, couldn't, live anywhere else. I have just moved from Saggen to the outskirts of the city where I recently built a house. Had I not developed the site I would still live in Saggen, you have everything on your doorstep – shops, transport and friendly neighbours. As it is I now commute on the Bundesbahn train, but it is only a 15-minute ride so I can't complain."
Anya Drees
Shop manager, 35
"I'm Dutch, but I love the mountains, ironic, no? I moved to Innsbruck to manage a skiwear shop. What could be better?"
Mansur Memarian Chef, 31
"Before I moved to Innsbruck to open my own restaurant, the Pavillon, I worked in Düsseldorf and Munich where I received my first Michelin star. I was born in Tehran and moved to Germany a few years ago because my mother is German. Innsbruck was the natural location for my own restaurant. There is so much to do and the people are friendly and appreciate the good life. We have all kinds of clients here, for instance that table over there is a group of local politicians. I enjoy meeting everyone on my nightly walks around the dining room." der-pavillon.at