Bontoni shoes / Italy
Sure footed
The people at Bontoni shoes like to take things slowly, producing just eight pairs of shoes a day. Their dedication is helping Montegranaro, Italy's shoe town, take changes to the global footwear market in its stride.
Like the followers of the Slow Food movement, bespoke Italian shoemaker Bontoni believes it's better not to rush things. After all, craft takes time. It's a philosophy the family-run company sticks to closely and which is evident at its workshop in the Italian town of ­Montegranaro. Inside the 100 sq m makeshift space that serves as its atelier, Bontoni's shoes are "at rest". Immaculately hand-stitched uppers sleep on metal racks, awaiting the next application of homemade dyes, polishes and creams to the calfskin. On average, the leather will spend 45 days wrapped around the shoe last, a mould used to shape it into a stylish form.
"You can't worry too much about time," explains Bontoni co-founder Franco Gazzani. "The leather needs to rest – the longer, the better. We don't follow a precise production schedule here." Understandably, the workshop's output is limited – it averages eight ­finished pairs a day – as making a ready-to-wear shoe from scratch can take 12 weeks, longer for bespoke. But orders are brisk, particularly in the US (70 per cent of its market) where the weak dollar has yet to impact Bontoni's sales. Ready-made pairs start at €680, while bespoke models start at around €3,000.
Founded in 2004, Bontoni is the brainchild of Gazzani and his cousin Lewis Cutillo (see box). Their aim is to preserve the local tradition of fine men's shoemaking that has developed over generations in Montegranaro. As a result, over 200 tasks need to be ticked off before a Bontoni pair is ready.
So far, Bontoni has won plaudits for its smart reinterpretation of classic 1950s Italian shoes with tapered toes and ­slender lines. The elegantly crafted shapes are based on 50-year-old hand-carved wooden lasts from the family archives – Franco is the third generation of Gazzani shoemakers. Clients love the antique colouring, which involves a week of artisanal labour, and which gives the leather a certain baroque quality.
A medieval hilltop town numbering 13,000 inhabitants in Italy's Marche region, Montegranaro has enjoyed a ­Silicon Valley-like buzz of activity in terms of shoemaking. The boom began in the 1950s, when factories such as Valentini, where Franco's grandfather worked, churned out formal shoes that men wore at Saturday night socials. Later, Gucci and other fashion brands opted to move their high-end men's lines here.
In recent years, low-cost foreign ­producers have adversely impacted the town's industry, as insole suppliers have begun to outsource to Romania. Despite this negative trend, Montegranaro is still active, with dozens of firms operating in one or more stages of shoe production. Buckle-makers, heel suppliers and ­tanneries with stockrooms full of alligator, iguana and blue shark skins, not to mention a man dabbling in beautifully carved maple shoe-trees.
Indeed, work is hard to get away from as the shoe trade dominates local life – the basketball team goes by the name Sutor, Latin for "cobbler". Shoemakers such as the Gazzanis have relations and in-laws working at suppliers. Just east of them is Sant'Elpidio a Mare and the Tod's factory. In neighbouring Monte Urano, residents specialise in making children's shoes.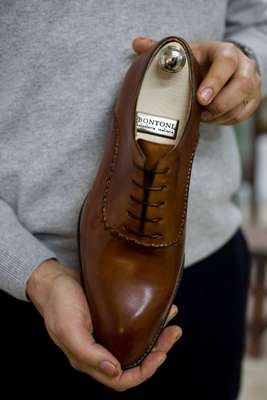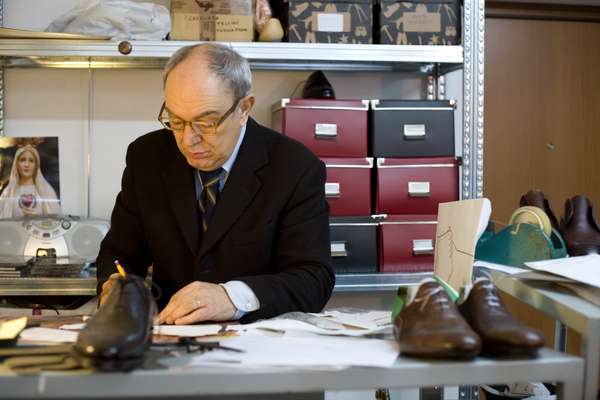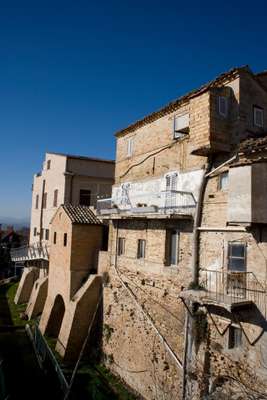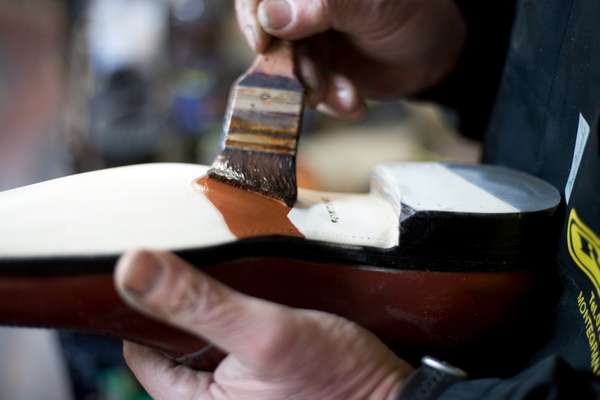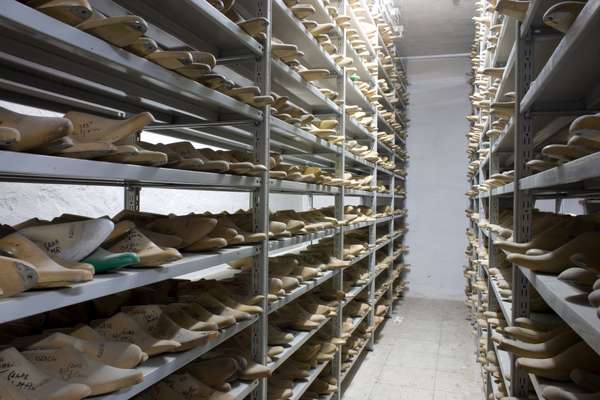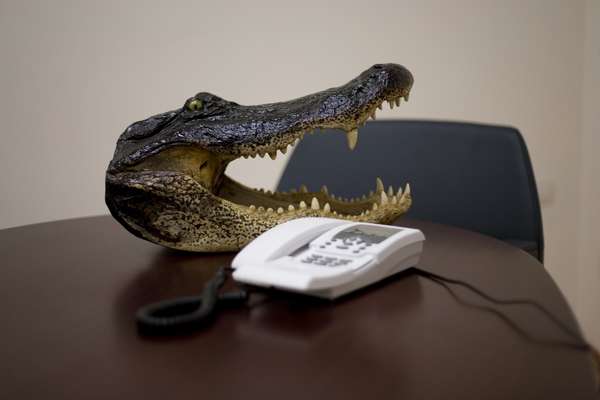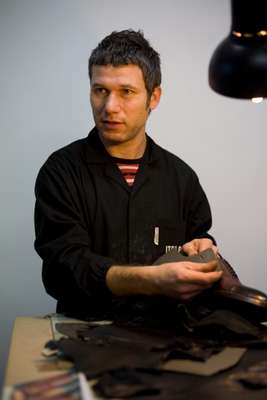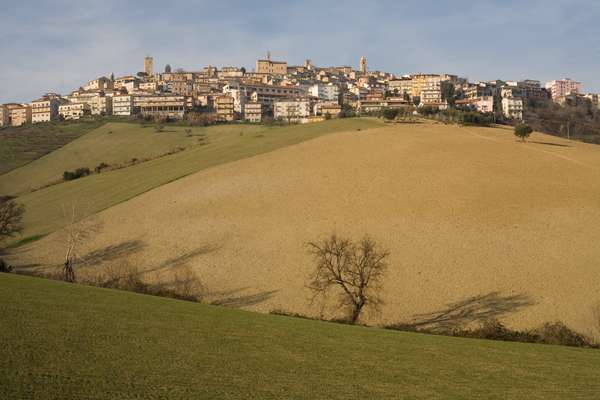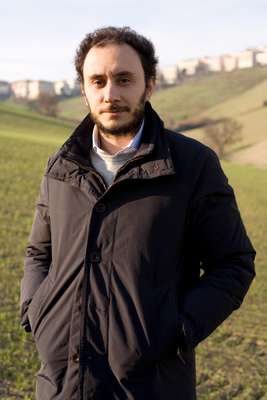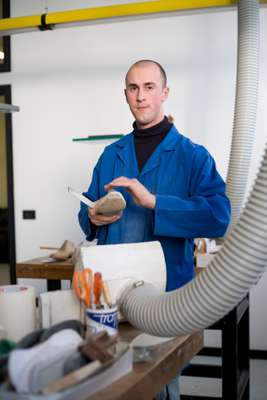 "To outsiders, it may seem like we're a bit crazy," jokes Gazzani. "We are always talking about shoes, even over lunch." To boot, the Bontoni workshop is located downstairs in his house.
Of the five people employed at Bontoni, three are Gazzanis. Franco's father, Manfredo, who spends time sketching designs and playing the odd riff on the saxophone, and uncle Bruno each have 50 years' experience in the trade. Fiorina Ripa, 70, whose main duties are sewing, and son Roberto, 39, complete the team.
Working six days a week, the closely-knit group at Bontoni manage to take care of almost all shoemaking tasks in-house. However, before they begin the three-month process, they must call in at Formificio Veregra, a maker of shoe lasts. Owned by Franco's cousin, technicians take the measurements from a bespoke order and carve a wooden representation of the customer's foot. The original form remains under lock and key with Veregra, while Bontoni takes home a plastic copy.
The next step is shopping for hides at Italven Pelli. After picking up the latest order of calfskins and crocodile hides, Bontoni dyes the materials themselves so they can ensure an even colouring. After they are cut, Fiorina stitches them into one piece to create the upper.
Then begins the important stage of shaping the leather around the last, when the upper is "rested". After more R&R, Bruno puts the upper over a flame, hammering to shape its final form. During this time Franco uses the custom dyes they've crafted – such as vinaccio, a dark cherry hue – and colours the shoes.
As upper and sole are united, Bontoni inserts Poron, a foam engineered at Nasa to cushion feet when walking, between the two, adding a 21st-century twist to an age-old craft. Now 85 per cent complete, Franco takes the shoes to see the Falappa brothers.
Both in their sixties, Bruno and Lorenzo Falappa work out of a mechanic's garage. They do detail work for Bontoni: trimming off millimetres of excessive leather sole and painting the shoe bottoms. After making a final cut to remove a sliver of the inner heel – so a customer's trouser cuff won't get caught – Lorenzo brands each shoe with the Falappa mark as he has done for over 35 years. Back at the ­atelier, Franco does the final polishing and carefully etches with a pyrographic pen the customer's initials on the sole.
Taking a break from production, Franco switches into more formal attire – he's expecting an important New York client later in the day. Although he's dressed in navy pinstripes and sweater, he can't hide the tell-tale signs of his ­profession: the dye stains on his fingernails. "I've given up trying to get it out," he says somewhat resigned.
What's troubling him more, however, is finding young craftsmen to join the atelier as orders begin to increase – there's a shortage of new talent. "It's hard to find young people who want to work with their hands. Everybody now wants to be a manager."
Lewis Cutillo is really, really excited about his shoes. He caresses the leather, cradles them in his arms and insists you touch them. "Look, it's hand-welted. No two shoes are the same. See this paint? It takes seven days to paint this shoe by hand."
While some in the US still equate Italian fashion with Sopranos-style mob attire, classic Italian tailoring is having a renaissance there. Luxury brands such as Incotex and Valextra have redefined menswear and now bespoke shoemaker Bontoni wants to do the same for footwear.
Thirty-eight-year-old Cutillo is the Boston-based co-founder of Bontoni shoes. Former soccer player, Fullbright scholar and management consultant, he founded Bontoni with his cousin Franco Gazzani whose calling in life was to "do" shoes. Gazzani's father and grandfather had always made bespoke shoes for their circle of friends. When Cutillo's consultant friends began requesting shoes, he and Gazzani decided to turn a family talent into a proper business.
Bontoni sold its first shipment of shoes to Louis Boston in 2004. In the US, Bontoni sells at Wilkes Bashford – which orders on average 130 pairs each season – as well as Bergdorf Goodman and Ladage & Ölke in Germany, among many others.
Sitting in Café Paradiso coffee shop in Boston's North End Cutillo says, "Bontoni shoes are very rare and distinctive. We're exploring opportunities now in the UK, UAE and Japan. Ironically, moving back to Boston from Italy has brought me closer to Italy than ever before."