Cosy corner / Sweden
Crime time
Screenwriter and novelist Hans Rosenfeldt has popularised Nordic noir with 'The Bridge'. We follow him into the woods.
"Let's go down to the water. There's a jetty here although I don't imagine anyone is swimming today," says Hans Rosenfeldt as he leads monocle along a narrow forest path. Leaves crunch under his feet and a pale winter sun casts its rays through the spruces. We're just a 30-minute drive from central Stockholm but the rush and commotion of the city seem like a distant memory.
Rosenfeldt settles down in his favourite spot by the lake and starts unpacking his picnic, or fika in Swedish: sandwiches, buns and steaming black coffee. He takes a big sip from his mug and gazes across the water. "I know this place very well. When my children were small, we used to come here to swim every summer," he says. "I love to be in nature and I like to be alone. It's a great way to unwind, get new ideas and mull over old ones. If my writing comes to a halt, I don't want to sit in front of the screen and wait it out. I come here instead."
For a man who's made a career out of crime writing, Rosenfeldt is surprisingly mild-mannered and has an easy laugh. Perhaps it helps that his is a career most writers would kill for. Nearly all Swedes, and millions of people abroad, have seen or read something he's written. The gritty crime drama The Bridge, created for Sweden's and Denmark's public-service channels SVT and DR, and later shown in more than 170 countries, is his most successful series to date. The show is now coming to an end but its international success has opened other doors. Rosenfeldt is working on the second season of the Netflix crime drama Marcella, which he is also producing.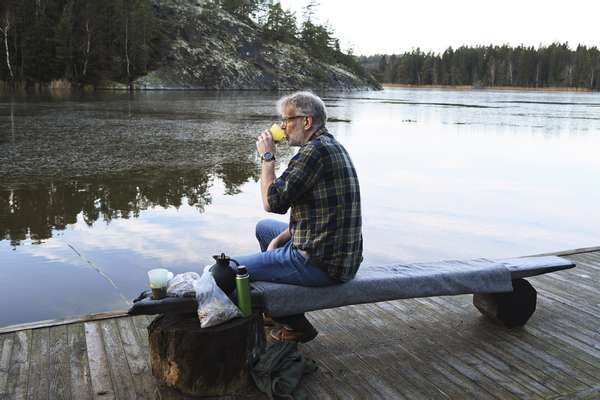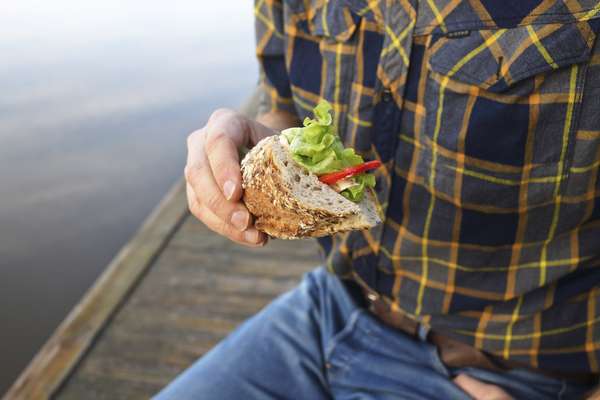 His career in the industry started, however, on the other side of the camera. As a teenager, he wanted to be an actor. Despite failing to get into drama school – he tried five times – he worked as an actor for several years. "In the end I finally realised that I completely sucked at it," he says. "By that time, my colleagues had started moving me away from the stage and giving me other jobs, like writing scripts."
In the early 1990s, Rosenfeldt got a break writing sketches for radio and a few years later landed a job as a screenwriter for Rederiet, a popular and long-running soap opera set on a cruise ship. He has also worked as a host for the comedy show Parlamentet and as head of entertainment at SVT.
But his career hasn't always been a smooth ride. In fact in 2009, it seemed to have come to a halt. "We started The Bridge but didn't manage to get financing for it. At the time, nobody wanted me to write anything. Then, finally, the financing came together and things started to look brighter."
In the past decade, Scandinavian crime dramas have been an exceptional international success. Rosenfeldt puts this down to the new age of television, with streaming services such as Netflix and Viaplay needing content in greater volumes. "When more series get written and made, a bigger percentage of them are good too," he says. But he also thinks Scandinavians have a style of storytelling that appeals to audiences abroad. "We're good at being subtle and at creating multidimensional characters. Plus, we're perceived as exotic."
Rosenfeldt looks at his watch. It's time to head back home; an episode of Marcella needs viewing. After the series is out he'll be writing a new book – his sixth – and then, another TV series. What will it be about? "That's what I need to figure out. So I'll be making quite a few trips to the forest."
The CV
1964 Born in Borås
1998 Writes his first TV series Aspiranterna
2006 Starts work on The Bridge. The first season airs five years later
2010 Publishes his first book, Dark Secrets, together with Michael Hjorth. It's the first instalment in the internationally bestselling series about psychological profiler Sebastian Bergman
2018 The last season of The Bridge and the second season of Marcella air