Diversification / Global
For love and money
Media firms are getting smarter about how they leverage their brands in order to create new products and services – and bring in extra cash. Whether they are hosting rustic expos, retailing tummy warmers or selling steak, here are some of the best in the business.
World in their hands
Hobo Nikkan Itoi Shimbun
Tokyo
As editors go, Shigesato Itoi is a free spirit. He named his website Hobo Nikkan Itoi Shimbun (Almost Daily Itoi Newspaper) so he wouldn't have to commit to coming up with fresh content daily. "Too tough, too tiring," he says. "I included the word 'almost' because I wanted to be able to take a break any time I felt like it." After a moment of consideration, he adds: "Actually we do update the site every day."
Despite its name, Hobo Nikkan Itoi Shimbun is not a newspaper. Itoi started the website in 1998, posting essays and interviews at a time when Japan's online media was tiny. Since then Itoi's company, Hobonichi, has grown to 75 employees and his site has become an entertaining repository of oddball features and random observations. There are word-for-word conversations with writers, artists, scientists and entrepreneurs; reports from Hobo Nikkan Itoi Shimbun workshops on making curry; and a live webcam of the office's pet puffer fish. "The site grew out of my fascination with the internet and my individual quirks," says Itoi, who turns 70 this year.
Everything on the website is free. There is no paywall and no outside sponsors. That's unusual considering Itoi's background: in the 1980s he was one of the Japanese advertising industry's star copywriters. For his site not to rely on advertisements, Itoi knew he had to build a community. "I learned from what the Grateful Dead did in the 1960s. They were playing free concerts and tens of thousands of fans would show up and set up shops," says Itoi. "I wanted our relationship with readers to be like that."
Hobonichi funds its projects by publishing books repackaged from its online stories. It also works with small brands to produce stationery, tummy warmers and food that it sells to retailers and in its own two shops. This year Hobonichi started hosting classes that explore Shakespeare and the Manyoshu, Japanese poetry from the eighth century. But two thirds of the company's ¥4bn (€30m) in annual revenues are from one product line: Hobonichi Techo pocket-book planners, of which it sells 670,000 annually.
At the HQ, there are booths shaped like houses and blackboards in meetings rooms. In one room, surrounded by toys, Itoi is demonstrating the Hobonichi Earthball, a product released a few weeks earlier. It's an inflatable globe that syncs with a smartphone app. You can see how astronauts view Earth from space, search for data on countries and cities, and watch videos from Unesco World Heritage sites. "It could just be an app but that would be no fun – you wouldn't have a product," he says.
Itoi is the last person you would expect to see in a corporate setting. But two days prior to our visit, he was addressing investors. It was Itoi's first shareholders' meeting since March 2017, when Hobonichi listed on the Tokyo Stock Exchange's Jasdaq. Taking Hobonichi public was Itoi's way of planning for the company's future but he isn't one to discuss financial targets. He prefers to think of Hobo Nikkan Itoi Shimbun and its offshoots as a public good – and that's not too different from the mission of most newspapers everywhere.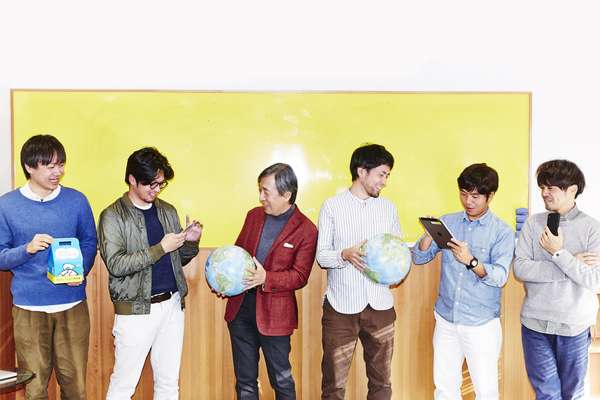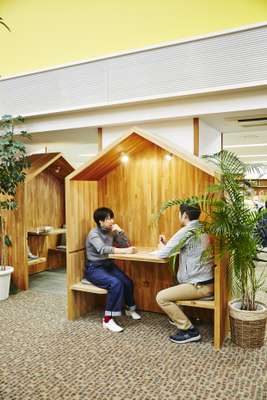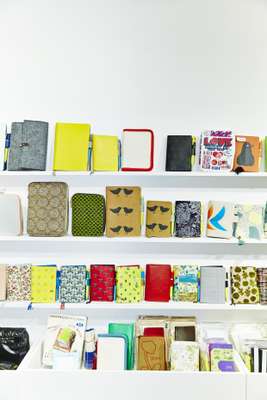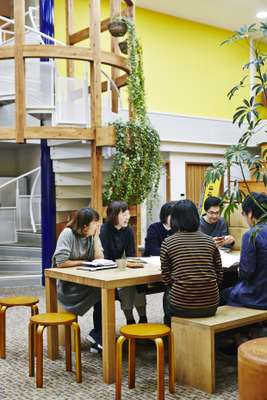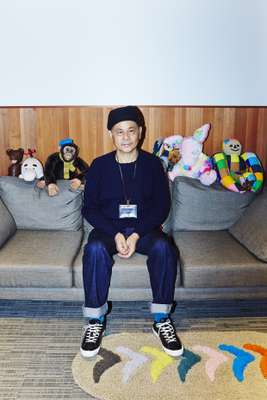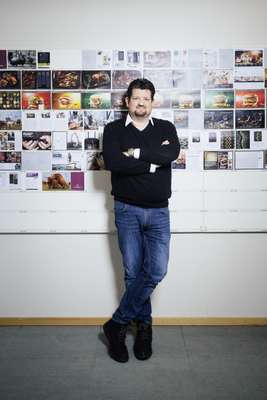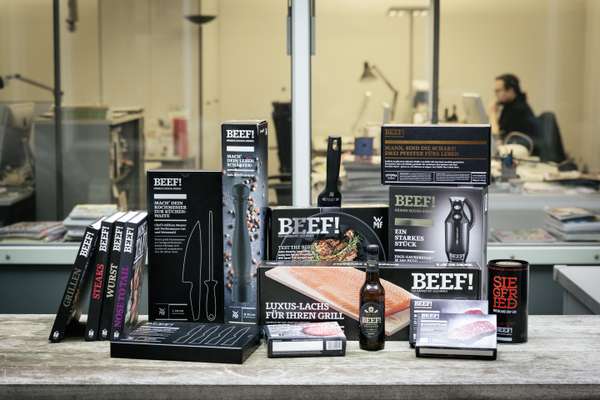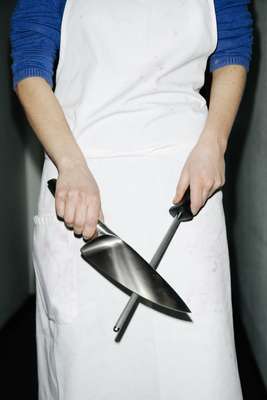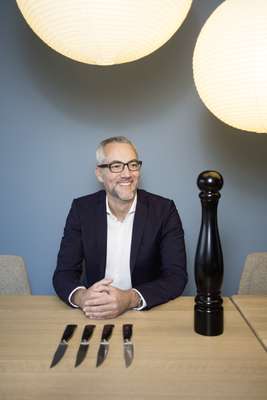 Bringing home the bacon
'Beef!'
Hamburg
For German children, no Christmas would be complete without a chocolate advent calendar. Last year, however, many of their fathers were even more delighted thanks to the appearance of an "Adwurst" calendar containing 24 pieces of meat. It cost €59 and quickly sold out.
"The idea came from Tim Sommer, the editor of Art magazine," says Jan Spielhagen, founder and editor of men's cooking magazine Beef!, which produced the calendar with an online meat shop. "He wanted something for Christmas that wasn't chocolate." Sommer only had to saunter over to Spielhagen's office to tell him about it: the two are colleagues at the Hamburg publishing house Gruner+Jahr.
With its odd origin, sense of humour and spontaneity, the Adwurst calendar is symbolic of Beef! magazine as a whole, including its business model. Because apart from having become a commercially successful publication with something akin to cult status, Beef! now makes a quarter of its revenue licensing its name and selling meat, utensils and cookbooks.
The idea for the magazine came to Spielhagen when he was editor of a men's fashion magazine. "We had to pretend that men talk about watches and cars," he says. "But men really only talked about barbecuing, cooking and meat." After joining G+J, he pitched the idea for a meat-focused magazine for men in an internal competition in 2009, together with three women: Elisabeth Herzel, who is creative director, food, at the publishing house; photo director Monique Dressel; and editor Birte Lindlahr. They won.
In 2010, the first issue of Beef! sold 50,000 copies and G+J agreed to fund four issues per year. Today it is published eight times a year, sells 60,000 copies per issue at €12 (€16 for special editions) and has 25,000 subscribers. It is produced by the same four people and Spielhagen has been promoted to editorial director, food.
The magazine's look and content have barely changed in its eight-year existence. The cover usually features meat, often raw. Inside, there are more features than recipes. "We were able to reinvent everything that had been printed in food magazines before," says Herzel. "We decided that any photo published in Beef! would have to be unthinkable in any other food magazine." And the tone was going to be tongue-in-cheek: "We had Playboy in mind," says Spielhagen. "We wanted to caricature it, so we put the menu of the month in the centrefold. Our covers effectively turn the steak into the model."
However, there are only so many issues a magazine for meat aficionados can sell. "We asked ourselves what to do when you have a coveted brand but can't grow it in terms of publishing," says Spielhagen. The answer came as Spielhagen sat with Alexander Stein, owner of the Monkey 47 gin brand: a special cut gin, produced by Monkey 47, branded by Beef! and sold for €50 that launched in 2012. "The bottles were gone in days. Today you might find one on eBay for €3,000. So we said, 'We should think more about this'."
In 2005 G+J created a brand business department charged with developing licensing deals. To ensure that products reflect the Beef! brand but also make commercial sense, items have to be approved by both the editorial team and the brand business department. The range includes affordable items, such as steaks and burgers that are sold in supermarkets, as well as pricey products strictly for enthusiasts, including an €850 "Beefer" grill. The Beefer was the first item launched in co-operation with the brand business department and remains Beef!'s highest-grossing product.
Spielhagen still appears a bit stunned at what he's created. "Our dry-age fridge costs €3,400. That's nearly an absurd price. And yet it works." He recalls an email in which a reader told him he couldn't agree with his wife on whether to put the fridge in the kitchen or the living room. "In the end, he bought two and put them both in the bedroom."
---
Cabin fever
'Cottage Life'
Toronto
The first copies of Cottage Life magazine appeared in Canada in 1988, offering a glossy guide to those countryside-dwellers engaged in a particularly Canadian pastime: cottaging (British readers: no need to blanch – it means something quite different here). "Where we succeeded is we really understood the heart and soul of what cottagers wanted," says Al Zikovitz, Cottage Life's founder and ceo, referring to those Canadians who have second homes, usually in the countryside, often on the shore of one of Canada's countless freshwater lakes.
From how to insulate one's cottage from the chilly winters to how to build a small dock into the lake for your boat, its uniquely rustic stories have made Cottage Life one of the most recognisable media brands in the country. "I didn't want to publish a beautiful coffee-table magazine," says Zikovitz. "I wanted to publish a magazine that cottagers needed to have, that was full of information that they couldn't live without."
Cottage Life now encompasses the printed magazine, published six times a year with an annual readership of 1.4 million, a large digital footprint online and even a cable-television station that has about five million subscribers. But at the heart of Cottage Life's expansion as a brand are its annual expos – in the spring and autumn – launched in 1994, which have become some of the largest trade fairs in the country. Some 70,000 attendees visit stall-holders selling everything from rowing boats to ceramics. "Every spring, we get 30,000 or 40,000 of our fans in one place; no other brand gets that opportunity," says Jamie Schouela, executive vice-president at Blue Ant Media, which bought Cottage Life in 2012. "It's the best focus group we could ever have."
In 2018, the latest iteration of the Cottage Life Show will open in Ottawa, adding to its current programme in Toronto (which has two annual shows) and a spring show in Edmonton – part of the brand's push into western Canada. "Someone once told me that coming to the show is like walking through the pages of the magazine," says Zikovitz. "I think any magazine, if they hope to survive, will have to find other sources of revenue. You have to take advantage of your brand and go beyond thinking of it as a magazine."