Photography / New York
In the frame
As one of the world's most influential creative agencies, Art Partner represents a select group of the fashion industry's leading image-makers. We stopped by to find out what it takes for a photographer to make the cut.
"There's been a change of plan: we will do this interview with the four of us together, not one-on-one," says Giovanni Testino in a gravelly Peruvian bass, gesturing to his wife and colleague Amber Olson and to another colleague, Candice Marks. "This is how we work – in a collaborative way. There are no gods or demigods here."
And so we all gather around a glass table in a corner office at the global HQ of Art Partner, which was founded by Testino 25 years ago and is today one of the world's most respected creative and fashion-photography agencies. Brooklyn's skyline twinkles in the background. With milk-white walls and concrete floors, the slightly austere room is reminiscent of an art gallery – which is precisely the point. Above us, a young Madonna throws back her head – and a cascade of golden curls – in the Ray of Light album cover by Giovanni's famous brother, Mario, while Obama smiles at us from across the room, his pearly grin immortalised by the lens of Terry Richardson. On the far wall, a fresh-faced Kate Moss frolics in the sea in an Enrique Badulescu photo-montage from a 1994 issue of Harper's Bazaar.
Testino, Olson and Marks may not be gods or goddesses but they are certainly surrounded by them – both in this meeting room, with its starry onlookers, and as some of the fashion industry's most powerful agents, which sees them liaise with luxury-brand bigwigs, top editors and a who's who of photography royalty. While they no longer represent Mario Testino, their line-up today features trailblazing shutterbugs including Richardson, Alasdair McLellan, Glen Luchford and Mert Alas & Marcus Piggott – plus art directors, make-up artists and stylists such as Joe McKenna. Their longstanding commercial clients span Burberry, Gucci, Lancôme and Chanel, while Vogue and W are among their key editorial customers. In short, they are the leading middle-men – the number-one "collaborators", to use Testino's term – in a glamorous, lucrative and rapidly changing industry. And they are navigating the shifting landscape with great finesse. "Being an agent has always been incredible," says Testino. "Today, though, is the most exciting time in history to be an agent; there are more possibilities than ever before."
Like all the best ideas, Art Partner's origins can be traced back to a night on the tiles. "After not seeing my brother for maybe 10 years – it was a time of letters – I came across him in 1992 at a party at the Flaming Colossus [an LA nightclub]," says Testino, who at the time was working as a shipping broker. "We danced together the whole night; we closed the place. Then we talked for hours. It was my brother's idea. He said, 'Why don't you become an agent in New York?'"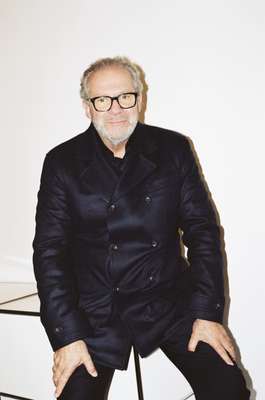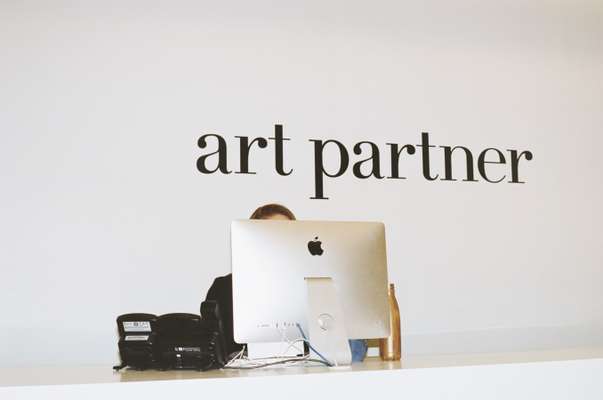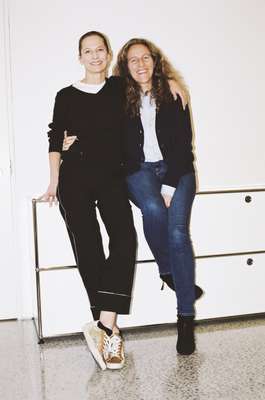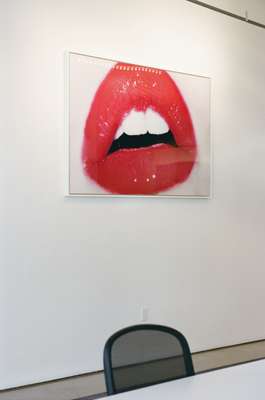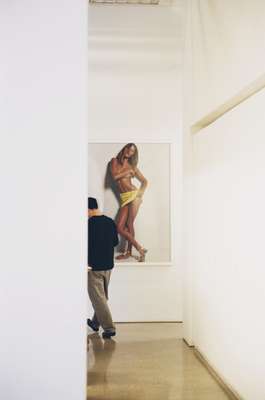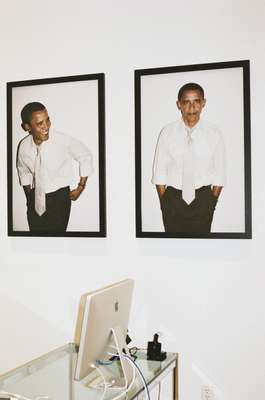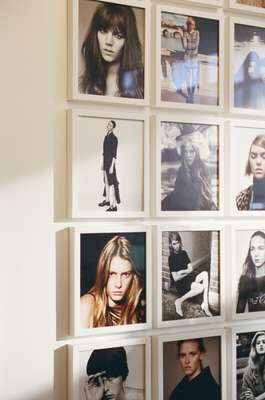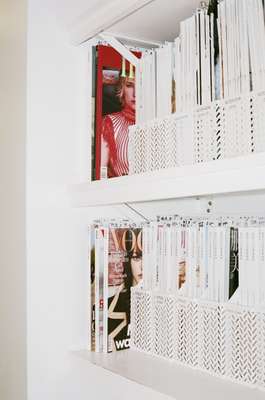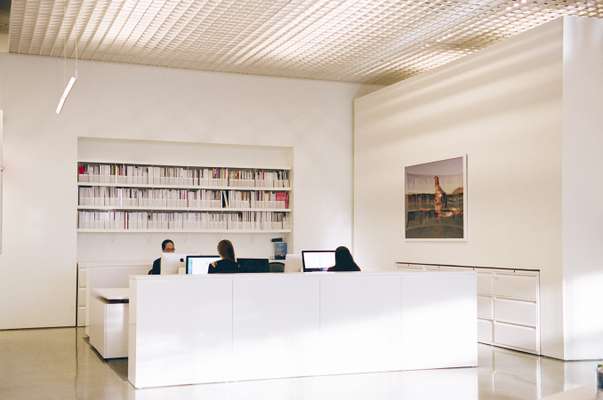 Testino did just that but things got off to a shaky start. "I wasn't paid for my first big deal," he says, laughing. He is a big man with a warm presence and he punctuates his sentences with pero, the Spanish word for "but". "It was with Gianni Versace. I don't know why but Gianni was a big supporter of mine. He told me several times that he wanted me to succeed." The two got talking in Milan and Versace let on that he might have an assignment for Mario Testino (Giovanni was representing his brother in New York, though not in Italy). "I was expecting a call pero they didn't call and they didn't call. To cut the story short, when they finally did call they couldn't reach me. At that time I was a one-man company: I made the coffee, I gathered the letters; I did everything. So they called Mario's Italian agent and he got the job." He smiles. "Pero my brother gave me a Rolex watch to thank me."
The basic role of an agent has not changed since those heady 1990s days. They are still intermediaries between clients – whether brands or magazines – and photographers. Day to day, they negotiate deals about what sorts of images their photographers will produce and for what sums of money. They finalise contracts down to the fine print and when logistical snags arise – say, a shoot must be postponed because the stylist missed their flight – they resolve them. Art Partner's agents work across time zones – the New York team does a lot of work in LA and Asia and there are offices in Paris and London – so late nights are a given. "If somebody needs you, you have to be 'on' – even if it's a crazy midnight phone call," says Olson, a diminutive blonde who speaks with an easy Hawaiian twang. Everything is done in the name of getting participants on the same page. "[Being the deal-broker] is not the glamorous part of what we do but it is the thrust of it."
The other, less obvious thing that agents have traditionally done is spin networks for their artists. In the more creative part of their job, the team brainstorms ideas about which photographers would make a good match for which stylists or make-up artists. "We are sitting in the middle of 1,000 projects a year so we can help to cross-pollinate and expose [our artists] to more things," says Olson. "Of course, they will ultimately make their own decisions but we can facilitate and present suggestions: what about working with this editor or that creative director? People think of an agent as someone who does the deals and the money and not necessarily as a creative partner or a manager in that way."
What has changed – drastically – since the 1990s is the scope and volume of content that brands are requesting from photographers. "Before, you would do a campaign that would go in magazines and on billboards. A photographer would shoot five images in a day," says Testino. "Today, the way the newer generation consumes information is so fragmented. You still do the campaigns but you have to create assets for all the platforms: YouTube, Facebook, Instagram, brand websites. It's endless." The type of footage photographers are producing has ballooned – films are par for the course and there's an increasing appetite for behind-the scenes footage and social-media-friendly gifs. "Back then billboard shots were the iceberg," adds Olson. "Now they are just the tip."
The agents are experts at growing a small project into a far bigger venture that makes the most of modern channels. "A client may come to us for one thing but we will try to build on it," says Marks in a clipped English accent, citing the recent book launch they orchestrated for Mert & Marcus's new Taschen title Mert Alas and Marcus Piggott. They brought together the photography duo, Taschen, Purple PR, watch brand Piaget (which wanted to sponsor the book) and Ian Schrager for a glitzy, celeb-packed soirée at Schrager's Public Hotel. "Putting together brand partnerships like this for a project is quite a new phenomenon," says Olson. Using their extensive industry connections to unite brands heightened the event's impact. "By the time this thing finished, with all the assets for social media and digital platforms, the party reached 200 million people," says Testino.
Art Partner is in a privileged position when pulling together projects because its stable of artists is so strong. It represents just 13 photographers including, most controversially, Terry Richardson. So far the agency has remained loyal to a man who many publications (including companies such as Condé Nast) have banned after serious allegations of impropriety but – perhaps as it waits to see what happens next – all it will say on this matter is "no comment". The agency will only sign new names after an intense due-diligence process. "We study photographers all the time – sometimes for years," says Olson. Whether scrolling through Instagram feeds or poring over magazine shoots, they are looking for artists with a unique fingerprint, the sort of person whose images could belong to them and no one else. "You know when it's a picture by Zoe Ghertner: it's pristine and pure. Harley [Weir] has something steamy going on. And a Mert & Marcus picture is so Mert & Marcus," says Olson. Even more importantly, they must bring this trademark to every shoot. "Can you do that day in and day out? Can you do it in every single issue, in every single campaign?" says Testino. "The really, really good photographers earn so much because they are either at this level or higher. They never come down. When you have a brand that sells $200m [€170m] in products, they will not risk their income stream on someone who might not deliver."
These photographers have found themselves in a unique position with the rise of social media. Where once they were simply image-makers, today they are brands. "Now each of these artists is like an editor," says Olson. "Through their pictures on social media they validate things for those who follow them. People receive it as, 'Your message to me personally.'" She recites the Instagram followings of some of their biggest names, such as Mert Alas (1.3 million) or Terry Richardson (1.2 million).The influence of these artists has never been greater and you can bet the agency will do everything in its power to ensure that this reach is amplified. "They have an amazing point of view and social media has meant that more people can see it," says Testino, pausing to choose his words carefully. "Our business has been disrupted, yes, but we are at the crossroads of something quite incredible."
---
closer look
Iconic images
Art Partner's photographers have taken some of the most memorable fashion images in the past 25 years (or, indeed, ever). Here are some of the best.