Artful Independents / Global
Shop, read, listen
Briefing
Vaunted vinyl, brilliant books and retailers that cater to exactng tastes.
1.
Public Possession
Munich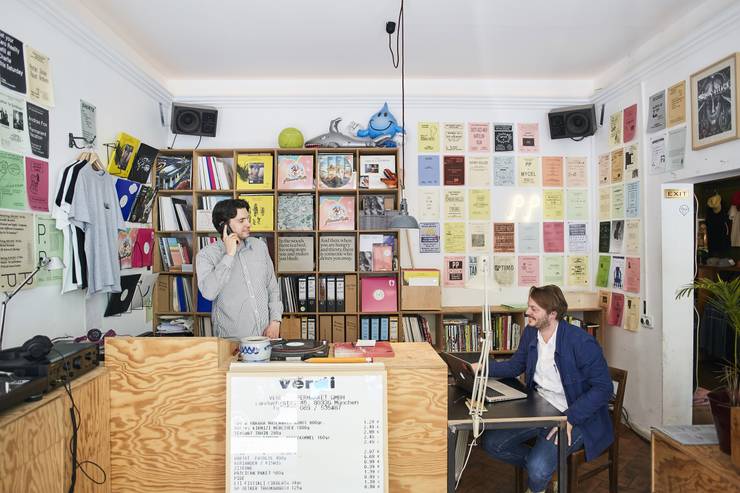 An interest in Munich's disco scene encouraged Marvin Schuhmann and Valentino Betz to launch Public Possession, a record label and shop that doubles as a graphic-design studio. The space opened in 2013 and is brimful of records and leafy plants. There's a DJ setup too, for in-shop sessions featuring local and international guests such as Charlie Munich and La Java Paris. The goal is to have music, design and print under one roof; the upshot is a thoroughly marvellous media-minded achievement.
16 Klenzestrasse, 80469 +49 (0)89 2601 0425 publicpossession.com
Founded in 1975 in the north of the city, Keibunsha's 25,000 books and magazines cover everything from art to fashion and travel. There's a section for smaller independent publishers, books about Kyoto, a corner concession for lifestyle goodies and a gallery with a rotating pop-up of crafts and clothes.
10 Ichijo-ji haraitono-cho, Sakyo-ku, +81 (0)75 711 5919 keibunsha-store.com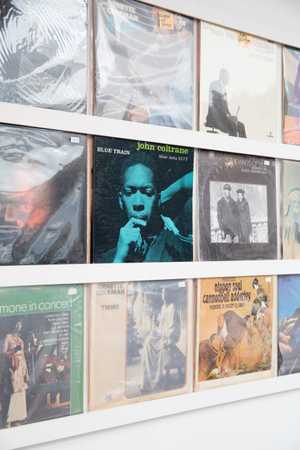 Aki Abe opened one of the city's first all-vinyl shops in 1998. He now has two outposts on Queen Street West: Cosmos Records focuses on rock and soul while Cosmos West Records is a jazz and funk collector's dream. Both deal in original vinyl and everything is hand-picked by Abe.
607A and 652 Queen Street West, M5V 2B7 and M6J 1E6+1 416 603 0254 / +1 416 861 9228 cosmosrecords.ca
4.
Skylight Books 
Los Angeles
Skylight Books has been a Hollywood staple for a couple of decades but still turns up new reasons to visit. As well as selling a grand gamut of books, the shop organises about 300 events a year. Perhaps of most interest is the smaller "Part Deux Arts Annex" shop, a couple of doors down from the original. The Annex has an excellent range of art and design books, graphic novels, music and film titles and a newsstand of independent magazines, both local and from further afield.
1814 & 1818 North Vermont Avenue, 90027 +1 323 660 1175 skylightbooks.com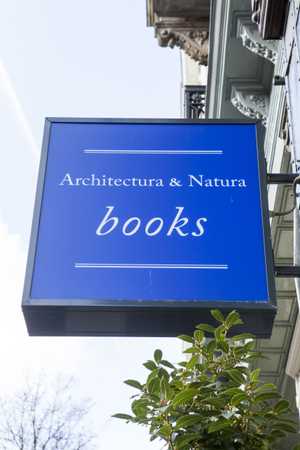 5.
Architectura & Natura
Amsterdam
While pottering amid the canals, cobbled streets and handsome terraces of the city centre, stop by bookshop Architectura & Natura. Titles cover subjects such as urbanism and landscape gardening and are available in either Dutch or English. The shop also publishes hefty architecture monographs, reference titles on FA Warners, who rose to fame in the Amsterdam school, to books on urban renewal and the classic Jane Jacobs back catalogue. There's plenty here for the professional architect and plenty more for bookworms with even a passing interest in form.
22 Leliegracht, 1015 DG +31 (0)20 623 6186 architectura.nl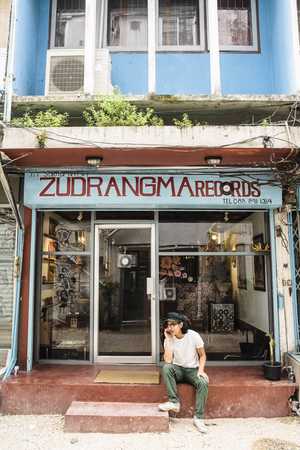 6.
ZudRangMa Records 
Bangkok
ZudRangMa stocks the best in Thai music from the 1950s to 1980s. From funk-influenced molam (traditional storytelling) to luk kreung and luk thung folk music, the eclectic collection is handpicked by globe-trotting owner, musician and DJ Maft Sai. The stacked rows of rare vinyl are shelved ceiling-high.
7/1 Sukhumvit Soi 51, 10110 +66 (0)88 891 1314 zudrangmarecords.com
7.
Libreria Acqua Alta 
Venice
This extraordinary canal-level bookshop occasionally gets flooded in winter. Rather than fight it, owner Luigi Frizzo peacefully coexists with high water by stacking the good books (new and used, in many languages) in bathtubs, which in turn stand on books (some are inside boats, including a gondola). Books even form a sturdy staircase on the outdoor terrace. If you're not into books then visit just to enjoy the nautical memorabilia, such as ships' wheels and wooden barrels sawn in half – not to mention the atmosphere of genial chaos.
Campiello del Tintor, 30122 +39 041 296 0841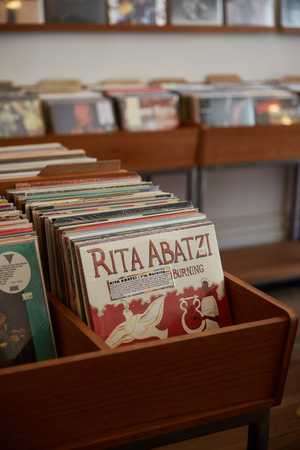 Good news for San Franciscans mourning the 2016 shuttering of the city's oldest independent music shop, Aquarius Records: Oakland-based Stranded has taken over the premises, as well as Aquarius' dedication to independent talent. Stranded has brought its own identity to the mix, stocking vinyl from its in-house label, Superior Viaduct.
1055 Valencia Street, 94110 +1 415 647 2272 strandedrecords.com
9.
Konst/ig Books
Stockholm
Owners Charlotte Ekbom and Helene Boström have put together a selection of art, architecture, fashion and photography books well worth a leaf. Their shop opened downtown in 1994 but moved here to Södermalm in 2009. Its interior is all white, with a concrete floor and a hushed library vibe. The packed display tables and shelves hold all manner of printed ephemera, including editions by Swedish imprint Orosdi Back, notebooks from Leuchtturm and limited-edition prints from Swedish photographers.
124 Åsögatan, 116 24 konstigbooks.com
Beautiful Pages launched in 2011 as an online shop stocking designer Tiana Vasiljev's 50 favourite books; the following year it opened as a shop on busy Oxford Street. It holds some 3,000 design-related books, including coffee-table classics, magazines such as Aussie title Smith Journal, posters and dvds.
114 Oxford Street, 2010 +61 (0)2 9356 2331 beautifulpages.com.au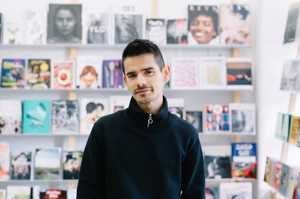 Next door to Museu Calouste Gulbenkian, Under the Cover is an ardent champion of all things printed. It stocks an impressive range of international and homegrown titles, covering topics from art and fashion to food and travel. Having launched the shop in 2015, owners Luís Cunha and Arturas Slidziauskas pride themselves on being versed in almost every publication, helping to guide customers to exactly what they're looking for. The highlights are many but look out for Lost, an annual travel "bookazine" from China, and The Happy Reader.
88b Rua Marquês Sá da Bandeira, 1050-150, +351 915 374 707 underthecover.pt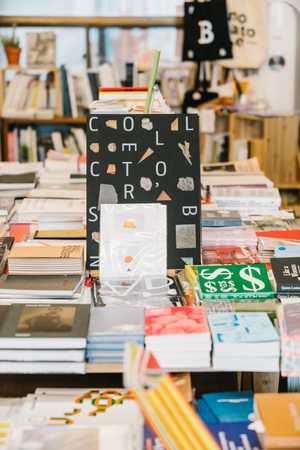 12. 
The Book Society
Seoul
The Book Society opened to house the tomes that founders Helen Ku and Lim Kyung Yong were producing at their independent publishing house, Mediabus (art books, illustrated journals, zines and research series). Today the shop stocks art and design titles from Korea, Japan, Europe and the US, in Korean and English. The duo also fill a gap for alternative creative spaces in Seoul. The shop's Sangsu-dong site – near Hongik University, known for its art and design departments, galleries and cultural institutions – hosts talks by designers, artists, curators and publishers.
22 Jahamun-ro 10-gil, Jongno-gu +82 (0)70 862 15676 thebooksociety.org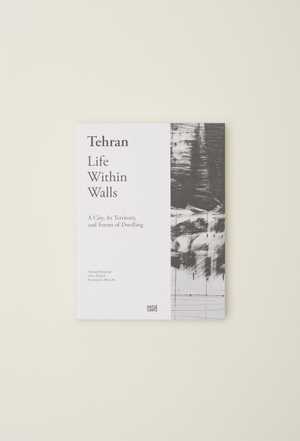 13.
Tehran: Life Within Walls
Hamed Khosravi, Amir Djalali and Francesco
MarulloTehran hits the headlines more for its role in the context of Middle Eastern politics than its comely buildings. A fact that this (academic in tone but great looking) screed takes to task with a review of what makes the Iranian capital so becoming. Expect floor plans, illustrations, snaps, maps and words that underpin the built elements of the captivating city in the shadow of the Alborz mountains.
hatjecantz.de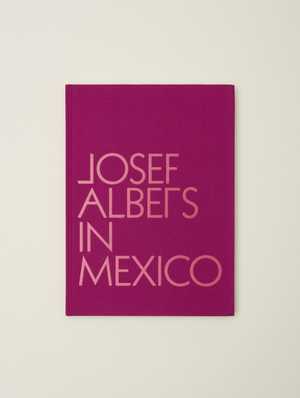 14.
Josef Albers in Mexico 
Lauren Hinkson
Best known for being a professor at the Bauhaus school in Germany, painter Josef Albers fled dreary Dessau for the United States in the early 1930s and visited sunny Mexico on more than a dozen occasions over the next three decades. His subsequent mixed-media creations owe much to the nation's prehispanic designs: from the kinks of stepped pyramids to the blocky patterns of native textiles right through to the wild, red, yellow and orange hues that define his fêted abstracts.
guggenheim.org
15.
Lost in LA
Christopher Thomas
Fine art photographer Christopher Thomas loosens his lens cap in the City of Angels for the fifth of his series of city portraits (this book was preceded by jaunts in Munich, New York, Venice and Paris). The Bavarian-born black-and-white specialist captures the essence of the city with shots of arching freeways, night-time neon signage and gargantuan theme parks, all framed by messy borders from the peel-apart Polaroid film.
prestel.com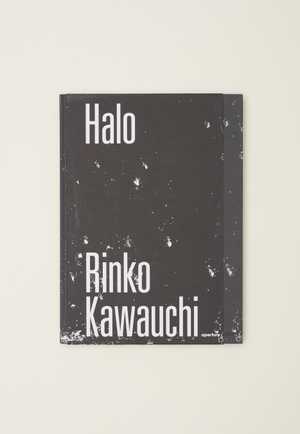 Graphic design graduate Kawauchi's shutter shifts its gaze from the murmurations of birds off the British south coast to New Year's celebrations in China and photographs gathered on the coast of Izumo, in the Shimane prefecture of her native Japan. Expect both literal and figurative fireworks in this spare-but-sentimental collection from the not-for-profit Aperture Foundation's unsurpassed line-up of enviable and thoughtful titles.
aperture.org
Interior architect Pawson's career is defined by clean-lines and minimalism as well as his sparing use of colour. This said, Spectrum is a new book that charts his visionary inspirations through incidental and artful photographs taken on his travels. Expect sandy, stoney cave-floors in Israel alongside soaring temples in Myanmar, snippets of sky and TV aerials in West London in a colourful collection that's at once intimate, textured and charming.
phaidon.com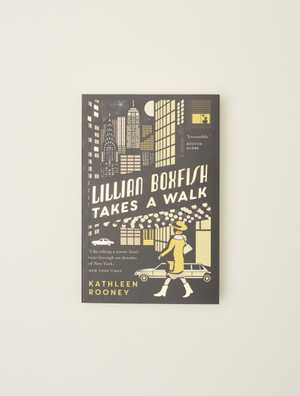 18.
Lilian Boxfish Takes A Walk 
Kathleen Rooney
Well, here's a Joycean notion: let a character barrel through the streets of a city and all in one day tell the story of what it is to be human and alive. Rooney's Stephen Dedalus is a lady by the name of Lillian Boxfish, who was once the highest-paid advertising copywriter in Manhattan, and is now an 85-year-old in a blue fedora with a spring in her step and a story about pretty much every corner of New York. This is a glorious time capsule to consume in one sitting.
dauntbooks.co.uk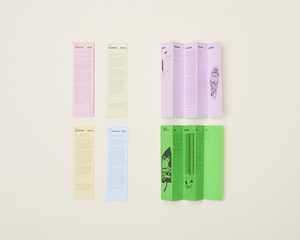 Designed by UK design studio Back to Front and distributed by partners including independent magazine Hotel and Stack Magazines (a print-enamoured platform), these pretty little bookmarks are also miniature free magazines. Unfurl each cutesy, concertined issue for original poetry, illustration, design and a winsome mix of the naïve and the knowing.
dogear.co.uk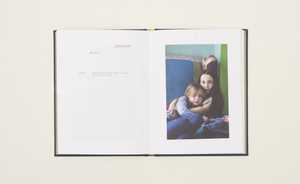 20.
Sisters
Sophie Harris-Taylor
The talented young shutterbug's moody at times – and celebratory at others – study on sorority is a rewarding flick. Each of the portraits plays beautifully with natural light to expose siblings – old, young, pretty or plain – for their similarities and decided differences. A thoughtful meditation on meaningful relationships, best intentions, tenderness and the tribulation of sisterhood.
hoxtonminipress.com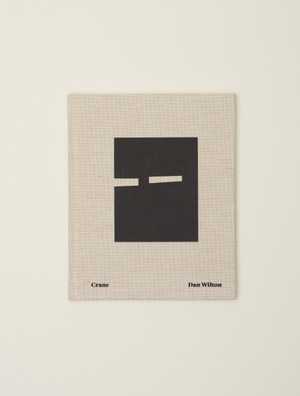 Photographer (and many-time monocle snapper) Dan Wilton stumbled upon the subject for this bijou new book while travelling near the Swedish town of Falköping. Each spring thousands of migrating Eurasian cranes land at nearby Lake Hornborgasjön. Rather than focusing on these leggy birds, however, the linen-bound book hones in on those gathered to observe them. Cue a curious collection of anorak-clad, binocular-bearing twitchers (many with disheartened dogs that clearly hoped for a longer stroll) huddled and massed to observe the squawking avian spectacle.
bjp-online.com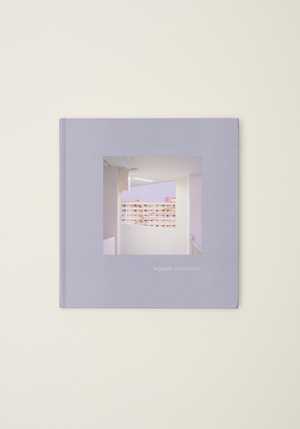 Few photographers can render a busy city such as Singapore with the serenity of native son Nguan. His book is a masterclass in deft timing. The images are simple: a woman carting around folded cardboard boxes on her bike; another in a sari gazing skywards the moment before striking a shuttlecock with a badminton racket; or a tuckered-out "uncle" laying recumbent on a playground slide in a moment of solace. It's a catalogue of calm moments in a an otherwise cacophonous crush.
nguan.tv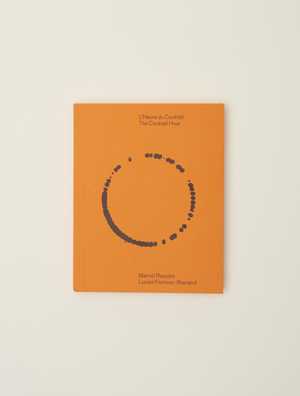 23.
The Cocktail Hour
Marcel Requien and Lucien Farnoux-Reynaud
Ninety years after its initial publication, The Cocktail Hour, or L'Heure du Cocktail, remains as joyous as it ever was. A compendium of 224 cocktail recipes, which are split into "hour" chapters from 11.00 until midnight, it was originally compiled in the mid-1920s by French journalists (and bon vivants) Marcel Requien and Lucien Farnoux-Reynaud. This reissue is presented in both French and English and now includes 34 charmingly simple new illustrations by the London designer Tony Brook.
corpsreviver.com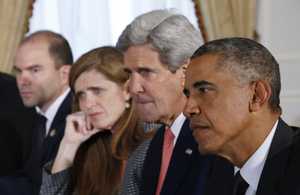 The Final Year
Director: Greg Barker
That titular year is Obama's last in office, so Barker follows an administration travelling the world and locked in Congress trying to make a reputation. John Kerry, UN ambassador Samantha Power and Obama himself are all caught thinking and doing rather than playing a part, so Barker manages more than a sketch. A subtle portrait of the practicalities of power.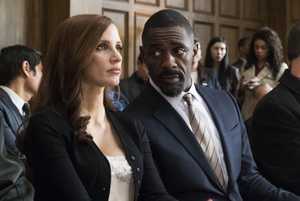 Molly's Game
Director: Aaron Sorkin
Jessica Chastain plays Molly Bloom in the true story of an all-American overachiever who narrowly missed out on skiing in the Olympics so instead switched course to become the queen of the underground, semi-legal gambling world. Of course, like the accident that threw her off-piste, Molly's world comes crashing down. Witty, wise and wickedly entertaining.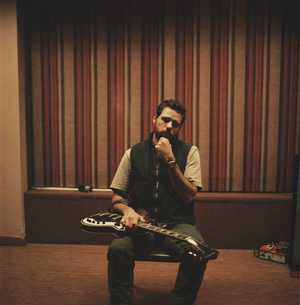 Toronto's Afie Jurvanen, one of the world's best songwriters, cut this record in three days with D'Angelo's rhythm section.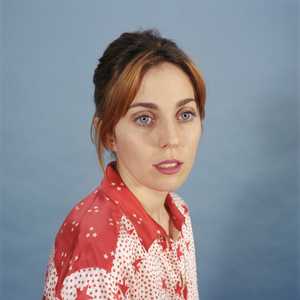 US Girls
In a Poem Unlimited
Meg Remy's latest is lyrically stern but her melodies and controlled weirdness make this her second masterpiece in a row.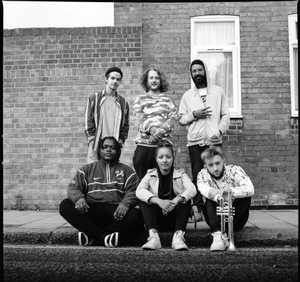 Various Artists
We Out Here
The beautiful results of Gilles Peterson's label recording the cream of young London jazzers over three days and nights.