Property / Japan
Height of ambition
Miwako Date, who runs a major property developer, is one of the most powerful business players in Japan and the key mover in shaking up the luxury-hotel scene. So what's she got planned for Tokyo?
The area around Chuo-dori street in Tokyo's Ginza district is where the big names in global fashion and jewellery have set up shop, from Cartier to Louis Vuitton. This is prime real estate in one of Japan's priciest neighbourhoods. It's also where Marriott International plans to open a new 80-room Edition Hotel – the first of two locations in Tokyo – by 2020.
Edition couldn't have asked for a more attention-grabbing entry into a new market – and it couldn't have done so alone. For this it has the scion of one of the country's top real-estate empires to thank: Mori Trust's ceo Miwako Date. The granddaughter of Taikichiro Mori, the late property mogul and founder of Mori Fudosan (now Mori Building), Date is the company's deal-making whizz. In 2016 she took over from her father, Akira Mori, who formed Mori Trust after he and his brother, Minoru, split the family fortune. Over the past two decades Date has been the company's rising star, cajoling public officials into loosening restrictive rules while persuading the likes of Hilton Worldwide, Shangri-La Hotels and Resorts and Marriott to bet on the Japanese market.
The 46-year-old Date is a rare female executive in a sector that's dominated by conservative middle-aged men. She now oversees a multibillion-euro portfolio, with 22 hotels and resorts, more than 150 office buildings and residences, and annual revenue of ¥140bn (€1bn). Lately Date has focused on filling a gap in Japan's market: the dearth of upscale hotels. Tokyo might be one of the world's biggest cities but it has nowhere near the number of premium hotels found in New York, London and Paris. As visitor numbers continue to surge, Date is making a case for adding more hotels that target well-heeled travellers. Her own plans include at least 17 new hotels – most of them partnerships with global chains – between now and 2030. Her recent flurry of purchases shows that it would take something extraordinary for her not to deliver on her target of turning the family firm into a ¥230bn (€1.7bn) operation within a decade. monocle caught up with her between appearances on Japanese TV and a late-night business trip overseas to talk about Japan's lack of hospitality schools, her company's ambitions and the future of the hotel sector.
MONOCLE: You've said that Tokyo doesn't have enough luxury hotels. How does it compare to London and New York?
MIWAKO DATE: Property developers and urban-planners have long wanted to transform Tokyo into one of the top three cities in the world. It's also been a personal goal of mine. Besides building offices, hotels are an important aspect of making that come true. In the late 1990s it was clear to me that Tokyo had too few world-class hotels. New York has 56, Paris 57 and London 75; Tokyo has just 18 and developers had plans for only another 10. We can't just add more budget hotels. We need high-end international brands, which is why we approached Hilton Worldwide to bring the Conrad Hotel to Tokyo in 2005, and went after Marriott's Edition Hotel.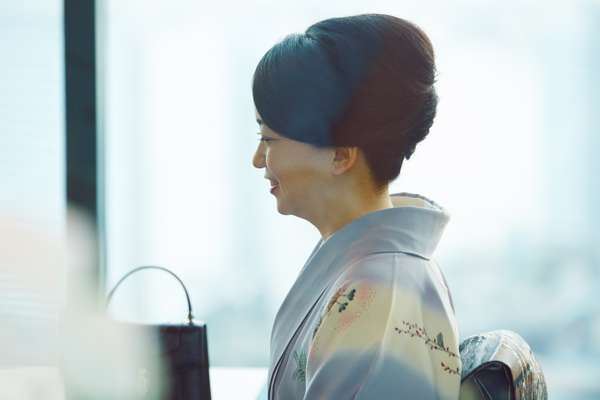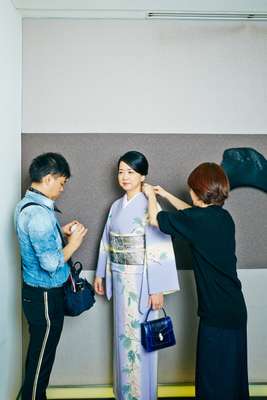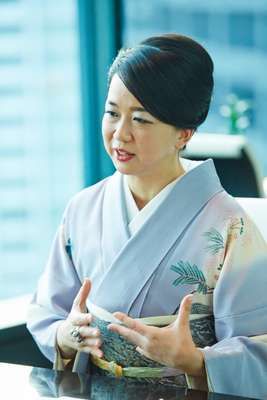 M: Opening two Edition Hotels in Tokyo in the same year seems risky. Do you worry about empty rooms?
MD: No. Until 2010 we had assumed that each hotel brand wanted just one location per city. But then we looked at big cities overseas where a single brand might have several locations. We were hoping that opening two new Edition Hotels at the same time would get people's attention. We did worry that it might be confusing for customers but the Marriott reassured us. In Ginza you can't build higher than 50 metres or so. The plot for the Edition Hotel isn't big so a much larger building would not have worked anyway. On a plot that expensive and with high construction costs, we wanted a partner that could boost the value of the city. This is why we chose Edition. And we asked architect Kengo Kuma because we wanted to create a landmark and to work with someone who could represent our country.
M: Is it hard to find well-trained staff for your hotels?
MD: It's a big worry for Japan's tourism industry. You have this many new hotels opening here so there's bound to be a shortage of qualified staff. We have many tourism schools but graduates don't apply for jobs in the hotel sector. That's the benefit of partnerships with global hotel chains: they have their own internal training programmes.
M: Do restrictive zoning rules and unimaginative public officials in Japan frustrate you?
MD: If you're trying to do something that's never been done, it can be hard winning officials' approval. Sometimes nobody knows why the rules ended up a certain way so it's hard to know what rationale would work to make the change.
We ran into this problem when we applied for the Shangri-La Hotel to be in a 37-storey tower in Tokyo's Marunouchi area in 2006. Early on, city and ward officials told us that we had to set aside a certain amount of space for the public: some part would have to go towards a railway station. The discussion was all about infrastructure. We felt that the neighbourhood would benefit from a luxury hotel rather than a budget hotel; the economic impact would be larger. It may have been the first time that anyone had made the argument to policymakers that a hotel project should be judged on its intangible merits as well.
M: What concerns do luxury-hotel chains have about being in Japan?
MD: Most of the international hotel brands want to start in Tokyo but big plots here are hard to come by. As early as 2000 I was asking executives from overseas about opening resort hotels outside of Japan's biggest cities. They weren't interested. We signed an agreement with Starwood Worldwide in 2008 to open the Westin Sendai, under a franchise agreement. It was only around that time that some, but not all, began to consider the idea [of launching outside Tokyo]. The hotel brands that haven't entered Japan only want to talk about Tokyo. Lately some chains [that are already in Tokyo] have opened in Kyoto; its a well-known destination. Some resort chains will now look at Okinawa. But every hotel wants to establish the brand first and usually that means in the capital.
M: You got involved in design decisions for the Westin Sendai, right down to the colour of the logo. Why?
MD: For the Westin Sendai we bought the land, got the permits and designed the building. For me it was so much fun. I love everything about the business. We were working closely with the Westin on the branding but I felt that its usual logo colour clashed with the image of the hotel. Platinum gold fit the brand better than grey and they liked the suggestion.

As we work on more projects there will come a point at which I won't be able to look at every detail. I'm now trying to create an atmosphere in the company where division heads take more initiative to propose ideas. With any family business there's a tendency to adopt a top-down command structure.
M: Would you ever consider launching a hotel chain under your own brand?
MD: For now our focus is on working with global hotel brands. The success of our business is built on that, in theory, and it's the best way of targeting a global audience. We're building a jointly branded resort with Hilton Grand Vacations: a 132-unit timeshare resort that will open in Okinawa in 2021. But we bring our own ideas – it's collaborative.
M: Recently you bought an 1898 red-brick building that had been a Catholic nursery school and convent. The plan is to turn it into a luxury hotel. Why did you find it appealing?
MD: When I fall in love with a property, I buy it. We had no presence on Kyushu, Japan's western island, and I was looking for something there. Nagasaki is well known and the building and location are truly special. It's potentially a destination getaway and that's what attracted us. We run Manpei Hotel in Karuizawa and Suiran Hotel in Kyoto, both more than a century old, so we have experience working with historic properties. In this business I invest in big projects, whether that's office towers, residences or hotels, which can change the face of a neighbourhood. It can have a big impact and there's a lot of responsibility that comes with that.
Miwako Date's CV
1971 Born in Tokyo
1996 Graduates from Keio University with a master's degree
1996 Joins Chogin Research Centre
1998 Joins Mori Trust
2000 Joins Mori Trust's board of directors
2008 Appointed managing director of Mori Trust Hotels & Resorts
2011 Becomes president of Mori Trust Hotels & Resorts
2016 Succeeds her father, Akira Mori, as president of Mori Trust
---
Mori Trust's hotel portfolio
2005 Conrad Tokyo
2009 Shangri-La Hotel Tokyo
2010 The Westin Sendai
2015 Suiran, a Luxury Collection Hotel, Kyoto (Starwood)
2017 Rebrands five Laforet Hotels in Japan as Marriott Hotels
2020 Tokyo Edition Toranomon; Tokyo Edition Ginza; Hilton Okinawa Sesoko Resort
2021 Hilton Grand Vacations