Furniture / France
Hot seats
Backpacks and folding furniture made Lafuma Mobilier's name. Then hard times hit. But today the brand is sitting pretty again.
It's winter and the French National 7 road skirting Lafuma Mobilier's HQ is quiet. In the building, however, machinery is whirring into gear as preparations for warmer months motor ahead. Come Easter this same stretch of road will be busy with carloads of tourists heading through the Rhone Valley. Many will make a pitstop at the Lafuma Mobilier showroom to pick up a piece of the fold-down outdoor furniture that this French brand is famous for.
"We are a brand close to every French person's heart," says general manager Arnaud Du Mesnil as he guides monocle across the production floor. "For them Lafuma means both holidays and history."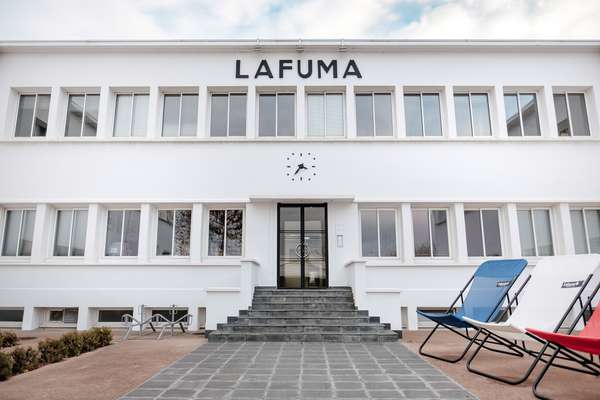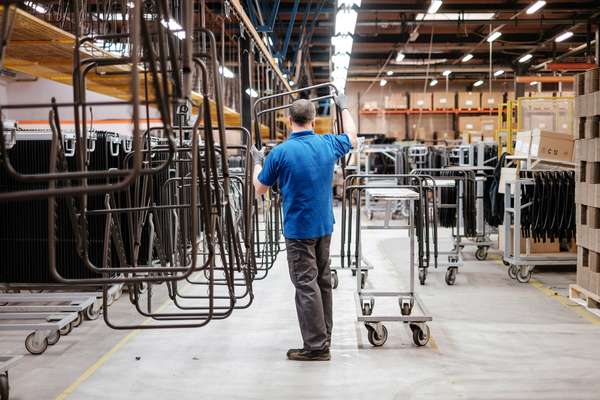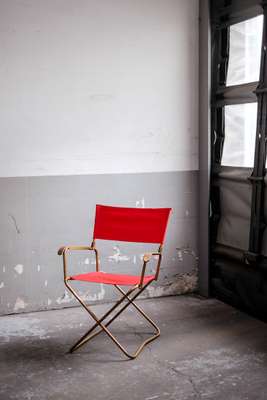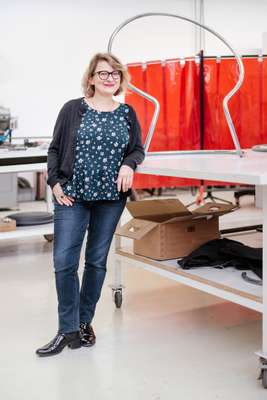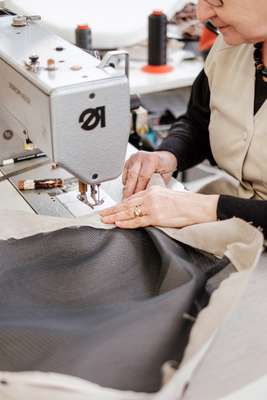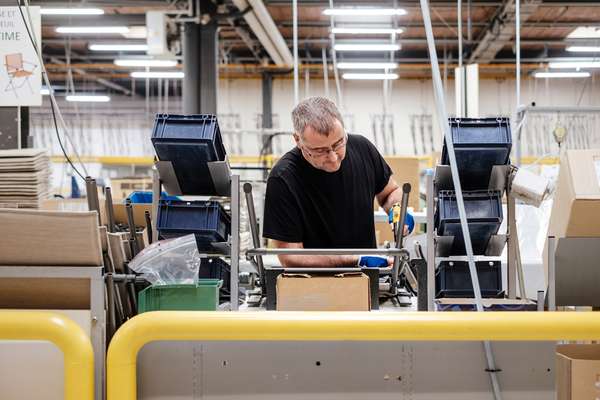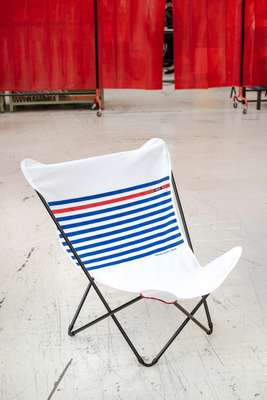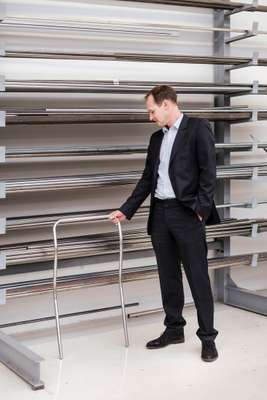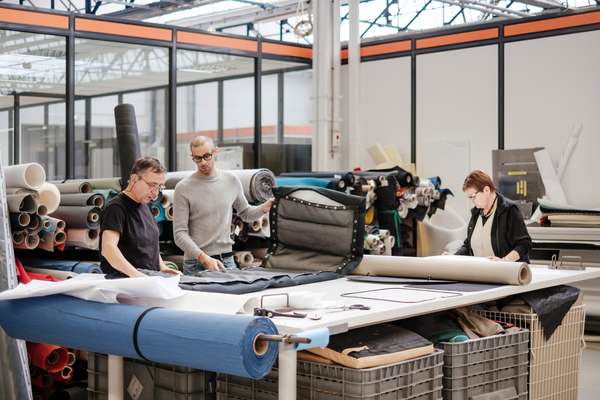 For the French, and many other adventurous Europeans, Lafuma is firstly a name representative of hardy backpacks that mountaineers since the 1930s have sworn by. The brand was formed by brothers Victor, Alfred and Gabriel Lafuma, who used steel and canvas to produce durable bags for alpine climbers, then the military as the nation prepared for the Second World War. It wasn't until 1954, when France's economic growth started to accelerate, that the brothers saw an opportunity to use the same materials used for backpacks to create packable outdoor furniture. With the help of Miss France (who featured prominently in its first advertising campaign) Lafuma Mobilier the furniture company was born. With the slogan le mobilier du 7ème jour (furniture of the seventh day) business boomed for decades thanks to practical products, thoughtful design values and the growing popularity of getting out and about at weekends. By the 2000s Lafuma was a conglomerate of multiple outdoor brands from fashion to furniture but, when a financial crisis hit, it was Switzerland's Calida Group (famous for undies and pyjamas) that swooped in to pick up the pieces in 2013.
Du Mesnil has seen the company evolve. He joined in 2009 and went on to be involved in the massive restructuring that helped guide it firmly back into the black. In 2013 he was asked to run Lafuma Mobilier and today he continues to develop what he likes to call his "60-year-old start-up". "Our dna is still metal and canvas," he says, as our tour takes us past humans and robots working side by side, stitching hybrid weatherproof fabrics and shaping steel and aluminium frames. "Most of our suppliers are within a 150km radius and 98 per cent of our raw materials come from Europe. It is our job to tell this story more loudly now. Our customers pay more for this quality but we have a lot of reasons to say why they should."
And pay they do. Lafuma Mobilier has a turnover of €38m with 160 staff globally; its marketing focus is based on provenance and "Made in France" tags adorn each of the 650,000 pieces that leave the factory each year. "For us design sits alongside production, and new machinery is opening up new possibilities," says head of product and marketing Sylvie Angeloni, referencing a recent series of equipment investments. New bending machines essentially make metal more malleable, enabling more complex designs. "Yes we have an industrial approach but our brand has its own personality – the work is about pure lines and pure design. It's a product made for good use, not fashion."
That said, if the Lafuma brothers were still here today they would notice some major product changes. While evolved versions of the original mid-century pieces are still made here, they are joined by contemporary-looking additions. "We want to push design while keeping our knowhow," says Du Mesnil, admiring the futuristic frame of the brand's new Cocoon lounge chair. He reveals that he's working alongside three "well-known" industrial designers from outside the company on a new collection. It's a daring step for a brand that, in the past, has prided itself on developing products in-house.
"We can draw a lot from our existing range but we also want to promote an innovative culture," Du Mesnil says. "We are, after all, a brand that decided to create furniture from a backpack design."
Making up 43 per cent of the company's annual production output, this chair does as you'd expect: encourages alfresco respite. In 1961 the original Relax was launched, with the ability to tilt into what the brand calls the "zero-gravity" position. While this coveted feature remains a key selling point the chair has been tweaked by designers over the years, optimising its frame, fabrics and functionality.
This simple number took inspiration from the AA "butterfly" chair designed in 1938 and immortalised in modern Scandinavian homes. Lafuma Mobilier's outdoor-ready take, which was launched in 1992, retains a charming mid-century aesthetic but features a patented folding system, making it both comfortable and packable.
A steady seller since the formation of Lafuma Mobilier, designers here still regard the chair as an integral part of the company's dna. They also don't believe that its design could – or should – be changed. It's simple, durable and practical. While Lafuma Mobilier pioneers modern designs, we hope this classic doesn't get left behind; in fact we wouldn't mind seeing a reissue in some of its original 1950s colours.