Destination / Shenzhen
Keep it simple
Muji's aesthetic has won it many fans and now it's bringing that same clean, understated identity to the hospitality industry.
To put it diplomatically, Shenzhen – a city just under 20km north of Hong Kong – is better known for its industrial clout rather than its beauty. So people were stumped when Japanese retailer Muji picked it as the site for its first hotel. Doubts were aired about whether a brand renowned for its simplicity would chime with a city full of large and loud-looking skyscrapers. But, come the ribbon-cutting in January, hundreds of curious folk joined the press (and an hour-long queue) for a lunch at the restaurant – proof that locals too were intrigued by what the firm had in mind for mainland China's southern financial centre.
Located next to leafy Lianhuashan Park, the Muji Hotel is about a 10-minute drive north of the cbd in the Futian district. It sits atop its own two-storey Muji flagship shop and a restaurant in the Upperhills mall: a €2.5bn investment by state-owned developer Shenzhen Shum Yip that in 2015 swayed Ryohin Keikaku (Muji's parent company) to sign for the first hotel in the complex.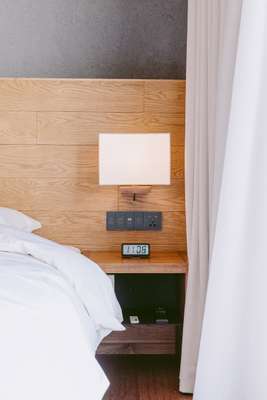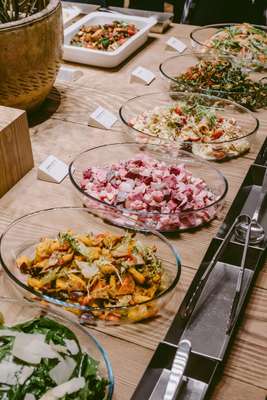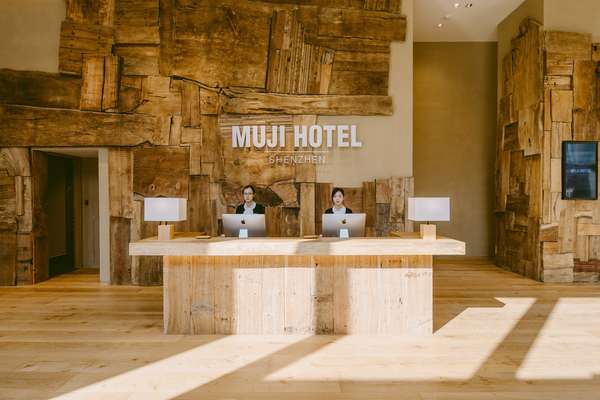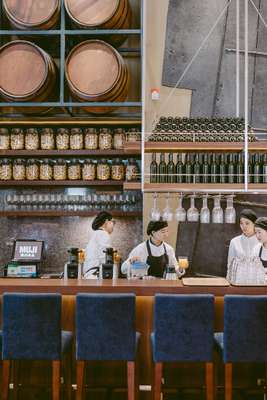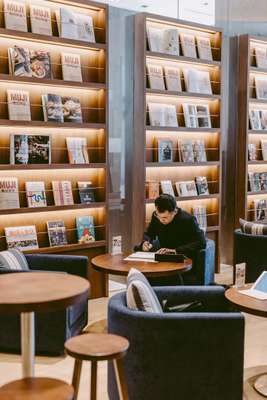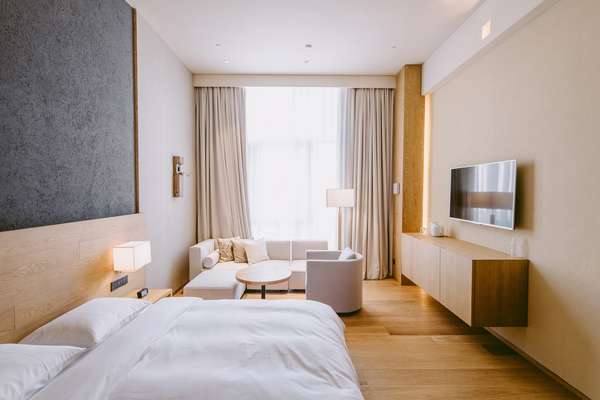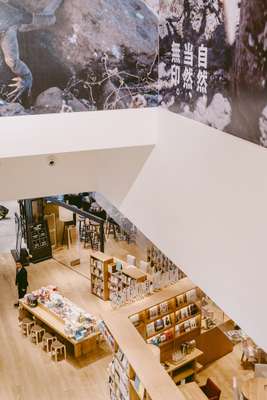 "Without any previous experience in the hotel business, we believe in having the right partner – one which understands [that] our brand values come first," says Satoru Matsuzaki, president of Ryohin Keikaku. He first had the idea of running a hotel about eight years ago after noticing a dearth of mid-range business hotels. Starting at €120 a night, the 79 rooms aren't built to compete with their neighbour-to-be – the Mandarin Oriental.
"I want to create a comfortable hotel for frequent travellers like myself," says Matsuzaki, who used to spend more than 200 days a year abroad. "Like other Muji products, it's high quality at an affordable price."
To achieve this, Muji's all-star team includes interiors by the Tokyo-based firm Super Potato, visual elements by Kenya Hara and a smattering of products by Naoto Fukasawa. From staff uniform and bath towels to CD players and pillow cases, all items are available to buy, helping the rooms become something akin to an immersive, extended shop space. The light-wooden hue and dim lighting set a calm tone and, in the lobby, hunks of hinoki and walnut-wood blocks were recycled from former lodgings in Henan and Zhejiang regions.
The Shenzhen outpost is something of a pilot programme for the retail brand. Matsuzaki is now focusing on new outposts in Beijing and Ginza in time for the 2020 Tokyo Olympics (plus a plan to launch more than 30 shops a year in China). "Three hotels should be a good foundation for us to establish a hotel brand," says Matsuzaki. "Just one? Maybe not."