Art / New York
Nation statement
Artist Matthew Day Jackson's work is influenced by everything from terrorism to the space race. Following a period of intense creative activity Jackson's new still-life work has come to focus on empires, tackling issues from consumerism to guns in the modern-day US.
Matthew Day Jackson spends most of the year working from a large studio in the Gowanus canal area of Brooklyn, a formerly industrial neighbourhood on the verge of a renaissance. The studio is a large and well-ordered series of workshops, each containing the kind of heavy-duty equipment used to produce Jackson's art. A large blackened, burned-looking sculpture in the first room is from his new series of reclining nudes, while a large window fan above bears the look of an accident, like a colourful victim of paint inhalation.
The studio suggests an active mind but lack of vanity. There are lots of books and artistic experiments around, from an upcoming jewellery series that the studio is working on to mind-bending mock-ups of unrealised underground bunkers. Where the bathroom mirror should be hangs a retro poster of the knowingly camp, big-haired heavy metal band Judas Priest on motorbikes. The poster seems like an amusing riff on Jackson's reputation in the media as an über-alpha male artist, a reductive label that doesn't really reflect his work.
The misunderstanding is easy to fathom: tall, well built and bearded, Jackson looks like a man who makes things with his hands. He has said he comes from a long line of "time-card punchers" and isn't afraid of work. That work is very ambitious. Like several artists of his generation Jackson, who was born in 1974, works in a dizzying range of media: sculpture, film, painting, collage, drawing, video, performance, installation and, more unusually, drag racing. In 2008, while in residence at the Massachusetts Institute of Technology, he fixated on the concepts of terminal velocity and purgatory, and how they related. This led him to build a drag-racer with the intention of either winning a race or crashing completely. The project ended in 2016 (Jackson survived) and the car was turned into a sculpture.
His references are equally diverse. Jackson thinks deeply about US history and is drawn to extreme points of horror (American domestic terrorism, from lynching to modern-day shootings) and achievement (the space race). He sees artists as caretakers of a cultural continuum stretching from the Lascaux caves through the European Renaissances to American pioneers, such as the architect Richard Buckminster Fuller and artist Bruce Nauman.
In 2006, Jackson was included in New York's agenda-setting Whitney Biennial. The same year, he felt a loss of vision, "like having a fuzzy ball in the middle of your eye", and was ultimately diagnosed with multiple sclerosis. This seemed to spur increased restlessness, artistic and otherwise. "For a long time the idea of tomorrow was a very foreign concept. The time was now and only now. There's no waiting, no savings account. If there's any energy you should just burn it up," he says. "Things happen to us that make us aware of our mortality. You realise that, in my healthy young body, I need to do the things that pull, things that need to happen."
Despite a lack of money and health insurance he decided to embark on a four-month road/art trip in a VW van, which became the Bummer Tour. "The things I'm after in my work are ultimately about experience, predominantly mine," he says. "And in order to understand America you need to see it through an automobile."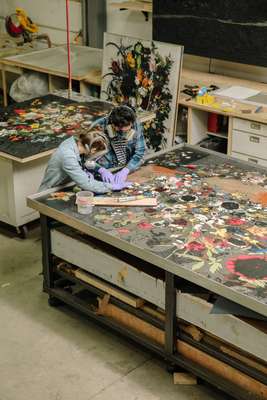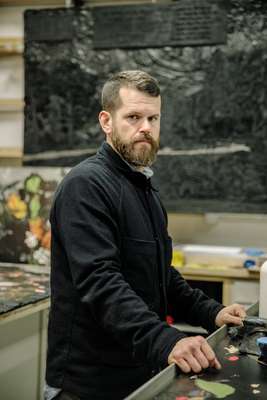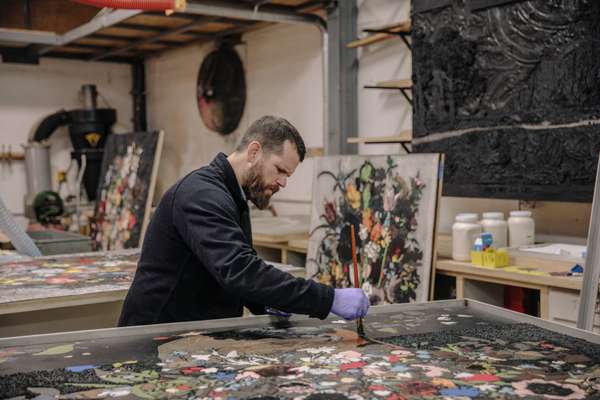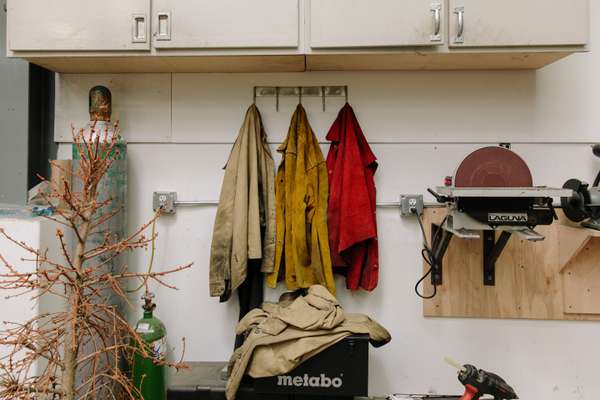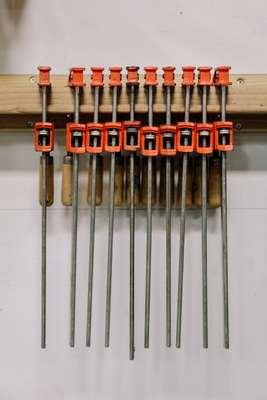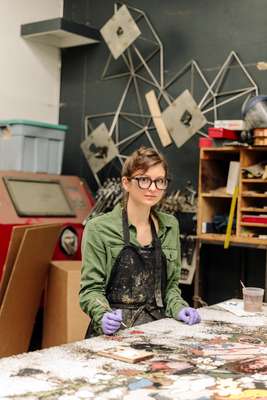 Jackson is endlessly curious but not necessarily looking for answers. You could say that he is attracted instead to the spaces between certainties, admiring of heroes such as Argentine writer Jorge Luis Borges who married philosophy and magical thinking. At times his intellectual eclecticism seemed in danger of overpowering the work: his exhibitions can appear to have been made by several different people (though, in fact, he feels strongly about the direct experience of making his art). There was a sense of a brain spinning out ideas and art, fast and furious. His talents are obvious, though the unwieldiness of his output sometimes made it difficult to really understand what the artist was trying to say.
Now though, Jackson seems much more focused on being focused. There is a sense that he is better editing his work, reducing the scope and scale in order to ramp up the impact, albeit more quietly. It's a meaningful change: Jackson is a very interesting artist with a lot to say and it's good to have the space to think about what that might be.
Jackson's new still-life works are direct representations of flower paintings made by Jan Brueghel the Elder and Jan Brueghel the Younger during the 16th and 17th centuries, a period in which the Dutch Republic was founded and swiftly became a great trading nation. Many works from this period promote its prosperity (the sheer abundance of fresh fruit and flowers) while also hinting at its (and our) ultimate demise: flowers wilt, grapes rot, bubbles burst and all living things perish.
There are parallels to be made with modern-day America, says Jackson. "Those paintings celebrate being able to capture all this variety from around the world, bring it together into one moment and choose which aspects of the bounty will create our experience. In the United States there's a very small percentage of the world's population using a vast amount of the world's resources," he says. "I feel like we're really in the death throes of that remarkable access now."
Jackson traced the original paintings and then cut the shapes out of Formica, a material that mimics stone or wood and is used on kitchen countertops. "[It's] a sort of photographic representation of the house that the Formica would have liked to be," says Jackson. The artificiality is a comment on home ownership: "The suburban home was really just meant to last about one lifespan. Most people die before the balance is paid off so ultimately the bank owns a house you just have equity in. But that concept of property ownership, together with gun ownership, is built into how Americans see themselves."
The works, beautiful and dark, lure you in with their flatness: "I wanted the paintings to be visually claustrophobic, to feel like they're pressing right up against glass." There will also be three reclining nudes in his next show, initially comprising fallen tree limbs fashioned into human form and then turned into bronze sculptures. Jackson was working on a project in the woods of Jackson Hole, Wyoming (where he spends part of the year), when he looked up and saw a piece of wood in the grass that looked like a pair of buttocks. "It's a weird story," he says.
The wood reminded him of the story of the Black Dahlia, a gruesome LA murder from 1947 in which a young woman, Elizabeth Short, was found drained of blood and hacked in half. People walking past initially thought the body was a mannequin. "It was unthinkable that a human being would be treated that way, so people couldn't see her. What was happening to me – looking at a piece of tree and making relationships to human forms – felt like the inverse."
While art history informs the works, both series are also underpinned by a critique of the present. After the last US presidential election Jackson created several protest works, born "out of pure frustration", he says. While in Wyoming he took two semi-automatic ar-15 rifles, using the gun as a pen and bullets as ink. Shooting the weapons until they were worn out (more than 1,200 rounds) he scored "Make America Great Again" into plywood. He viewed the work as a failure so chopped it up and incorporated fragments of the letters into the new still-life works.
"It was summer 2016, after the Orlando shooting. We had our current president campaigning on a platform of shit and on 1 August, the Texas Department of Education allowed students 21 and over to carry concealed handguns on campus," he says. The ruling came 50 years after an infamous mass killing at a Texan university, when a student shot from a clock tower at the people below. "Until that moment I don't think I had ever experienced anything that cynical. Now shit gets rolled out and it's like, 'We can get away with this, so fuck you.'"
What can be achieved and experienced through art continues to drive Jackson's life and work. When we meet, he has just seen a documentary about the shamanic German artist Joseph Beuys. "What is art? Why are we doing this? What's important?" says Jackson. "To think that you can change the world using art, which I firmly believe Beuys did – well, that's really pretty rad."
With this new body of work, Still Life and the Reclining Nude (scheduled at Hauser & Wirth in London from 1 March until 28 April), Jackson is making a distinction between his experience and that of the viewer. His work seems more confident and mature, allowing in its clarity a more meaningful connection with the viewer. In taking a step back Jackson is giving us more space to enter into his world and, in doing so, to think about ours in new ways.
The CV:
1974 Born in Panorama City
1997 Studied for a BFA, University of Washington, Seattle
2001 Studied for a MFA, Mason Gross School of the Arts, Rutgers University, New Brunswick
2005 'The Greater New York' group show, PS1 Contemporary Art Center
2006 'Uncertain States of America – American Art in the 3rd Millennium' group show, Serpentine Gallery, London; Whitney Biennal, 'Day for Night' group show, Whitney Museum of American Art, New York
2009 NHRA License, Frank Hawley's Drag Racing School, Gainesville; 'Mapping the Studio: Artists from the François Pinault Collection', group show, Venice; Art Unlimited Basel; 'The Immeasurable Distance', Contemporary Arts Museum, Houston
2010 'How Soon Now' group show, Rubell Family Collection Contemporary Arts Foundation, Miami
2011 Ballroom Marfa, 'AutoBody: Featuring North of South West of East', Marfa
2015 'There Will Come Soft Rains', Savannah College of Art and Design Atlanta, Atlanta
2018 'Still Life and the Reclining Nude', Hauser & Wirth, London