Destination / London
On the town
This lauded and listed 150-year-old French staple has been revived as a restaurant, champagne bar and hotel by Soho House & Co. Come and join us on a tour of Kettner's townhouse
"Kettner's has been on my radar since the 1980s," says Nick Jones, founder of Soho House & Co, which is behind the timely revival of this much-loved 1867 restaurant, champagne bar and now hotel on a corner berth of Romilly Street in Soho. "The original Soho House at 40 Greek Street shared a very small courtyard with Kettner's. Peter Boizot [founder of the Pizza Express chain that latterly owned the building] thought it was his. He'd get upset if I had my mop buckets out there or our kitchen doors open," Jones adds fondly.
How times have changed. Today Jones's 18 members' clubs stretch from Miami to Mumbai but Kettner's will remain resolutely open to all, members or not. "People [still] want to stay somewhere that has a soul and a story to it," says Jones of his decision to add guestrooms where the private-dining rooms once were. "It was a fantastic opportunity to bring a real icon of Soho back to life – we wanted Kettner's to live on."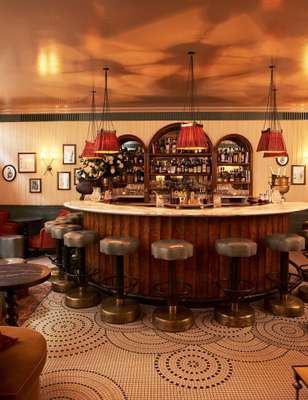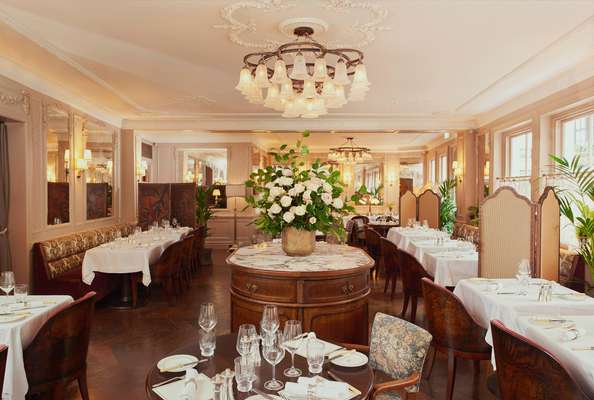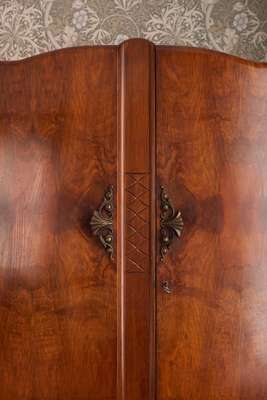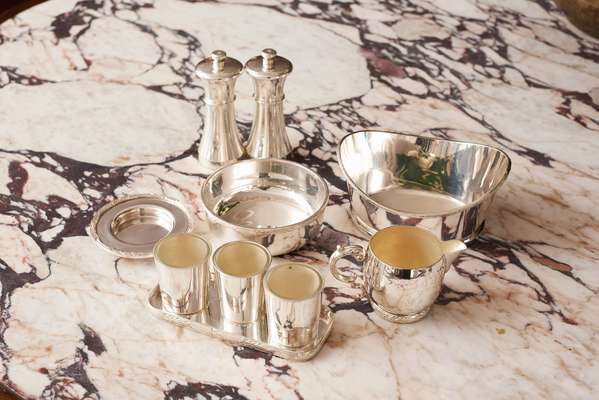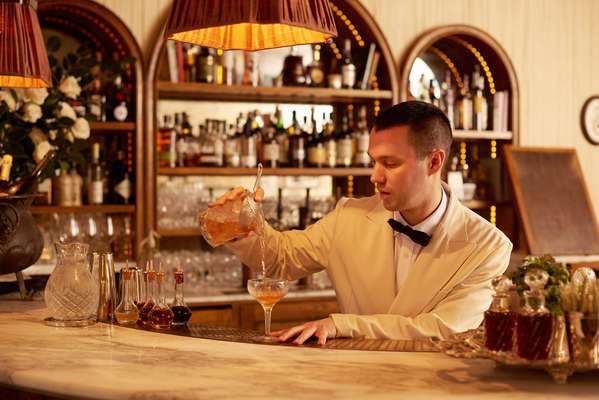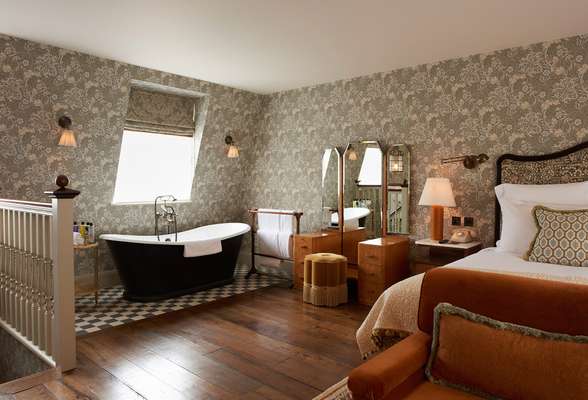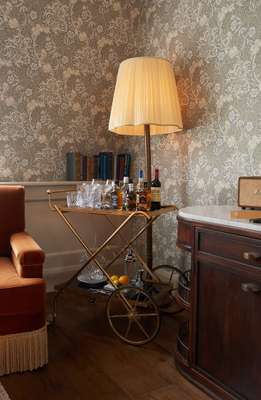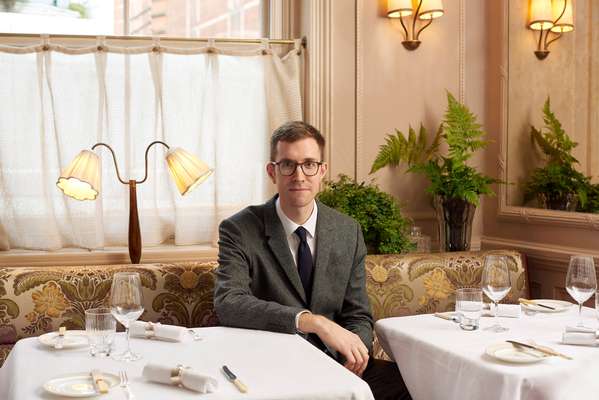 The layout remains mostly unchanged from the days when it hosted high-society bacchanals and welcomed everyone from Rothschilds to royalty and bon viveurs from Oscar Wilde to Winston Churchill. A tiled 1920s floor in the lobby leads left to a horseshoe-shaped and marble-topped champagne bar that's topped with fresh-cut flowers flanked by snug ochre-and-sienna banquettes and leather ottomans. From silkscreen prints – inspired by sketches daubed on the original walls and uncovered by the architects – to the corrugated grooves of the pretty walnut bar there's a homely, meant-to-be-here feel about the mahogany and rosewood-peppered space. To the right of the entrance is another light-filled 40-cover bar that, in turn, leads to a grand 60-cover dining room encircled with 35 Grade II-listed 1920s mirrors and topped with ornate cornicing and moulded floral plaster-work.
The menu nods to the French pedigree of the joint with sauce-heavy entrées, silver-service pre-meal bread and even a few dishes gleaned from the original menu that have been updated by head chef Jackson Berg. The place is run by general manager Connor Sheehan who worked at the Soho House & Co group for six years, left for six, then returned to oversee the project. Sheehan was surprised by "the number of people who came in saying 'oh I had my 18th birthday here 20 years ago' or their 21st or wedding reception in a dining room upstairs". He admits the daunting task of running a restaurant with an august past. "There's a lot of love for Ket," he says.
The 18th-century spiral staircase brings visitors up to the 33 guestrooms. Each is decked out with the original Georgian-era wooden floors, florid William Morris wallpaper, vanities and a smattering of tasteful art-deco armoires.
"I think some of that Soho grit still exists. Kettner's is a real Soho institution and that's why it was so important to save it, preserving that history and giving it a new lease of life," says Jones of the homecoming Soho project, the opening of which chimes with the renovation and reopening of his original Soho House members' club. "We hope the naughtiness that Kettner's was known for will continue," he adds.
In numbers
1867: year opened
140: covers
33: rooms, of which one is the vast wood-panelled Jacobean Suite
07.00: opens
02.00: closes
29: Romilly Street address of Kettner's Townhouse
40: Greek Street address of Jones's members' club, which also reopened in 2018