Treasure trove / Global
Shop, read, listen
Briefing
Eyecatching eyewear, outstanding objects d'art and sensational ceramics.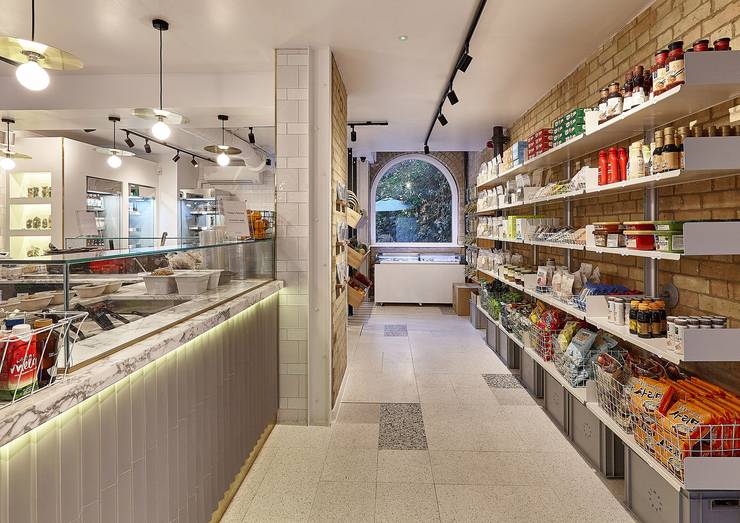 The latest London-based offering from Linda Lee, the snappily dressed Seoulite behind Korean restaurant Koba and street-food spot On the Bab, is in good company: Mee Market is tucked away from Soho's swarms alongside old favourite Bocca di Lupo on Archer Street. The neat deli offers rice-based bowls to eat in or take away, as well as kitchenware, fresh vegetables and Korean kitchen staples. The split-level space features exposed-brick walls and smooth white tiles accented with brass (don't miss the glistening rice dispenser). While you wait for your stew, bibimbap or seasonal salad, peruse the well-stocked shelves. Mee Market's minimalist totes and tawny wallets sit beside traditional wooden spoons and noodle bowls. Oh, and did we mention the tap of toes courtesy of a catchy K-pop soundtrack?
meemarket.co.uk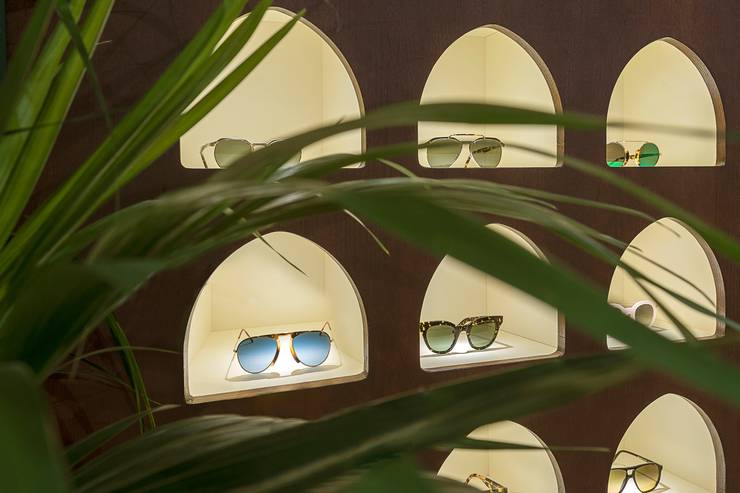 Founded by Luca Gnecchi Ruscone, Italian eyewear brand lgr has made its first foray into retail with a flagship shop in Milan's Brera neighbourhood. The two-level space sports dark-wood panelling and a colour palette reminiscent of the Asmara storefront owned by Ruscone's grandfather, who sold frames in Eritrea and whose models inspired his grandson to create a collection of his own. Models (in acetate or metal) are handmade in Italy, with many drawing their shape from mid-century looks, including the Nomad, which takes its cue from frames worn by US aviators during the Second World War.
lgrworld.com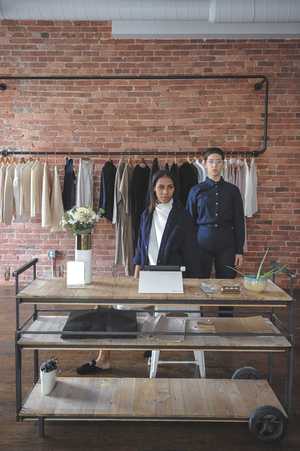 Shopkeepers is a friendly exposed-brick and dark-wood-floored affair stocking owner Seda Nak's take on tastefully made products from around the world. Hailing from Tokyo, Nak now calls the artistic H Street neighborhood of Washington home. But she's not afraid to search near and far to collect the inventory, which includes Kinto kettles, Austin-made ceramics by Keith Kreeger and beautiful billowing womenswear by Black Crane, among much else.
shopkeepersgallery.com
"Solid-wood furniture represents a tangible contact with both our ancestors and descendants," says gir Store's Bojan Radovic. But these are not the heavy, oppressively upholstered slabs typically bequeathed by Serbian grandparents. Instead the showroom, perfectly styled by Belgrade architect Autori to suit the modernist mecca of New Belgrade, offers an impressive selection of contemporary design. GIR's own furniture sits alongside pieces from Ethnicraft and Universo Positivo. Lighting, accessories and objets d'art – courtesy of Muuto, Ferm Living and Fatboy – complete the picture.
gir.r


5.
Working in the Redwoods
Barcelona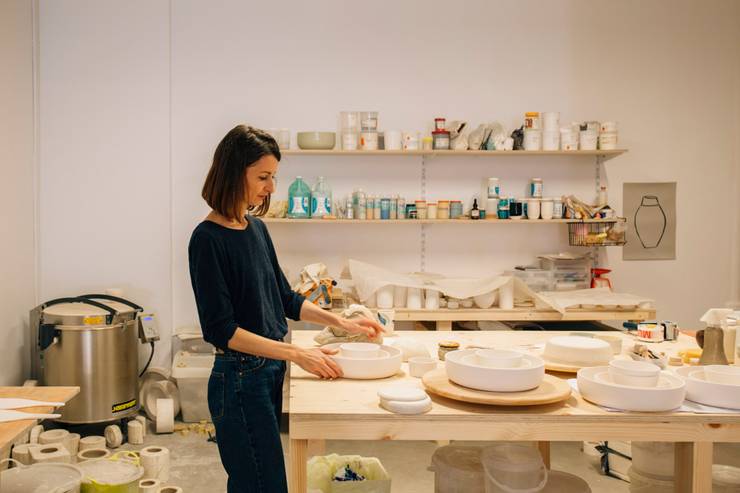 For her ceramics line, industrial designer Miriam Cernuda draws inspiration from the earthy tones and textures of her childhood home on the Costa Brava. The white-walled workshop and retail space divides Cernuda's creations into two lines. The Basic collection comprises pastel-painted kitchen accessories, homeware and lamps finished with both glossy and matt glazes. Her Weathered range features more telluric tones, using white clay and natural pigments to highlight the beauty of the core materials. Cernuda is often commissioned for specially made restoration pieces
and stocks her space with interesting utensils.
workingintheredwoods.com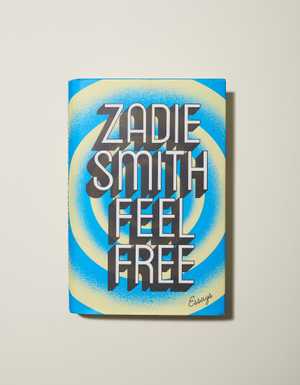 Smith's books are always thoughtful affairs and here her gaze roams from libraries in Willesden and Justin Bieber to the use of the first-person singular in writing. She has an uncanny capacity to make vast problems feel graspable. Might climate change be better understood through the absence of bumblebees at picnics? Yes. What does a fence outside Smith's old school say about London? Plenty, as it turns out.
penguinrandomhouse.co.uk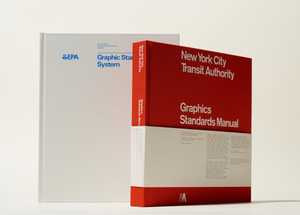 7. 
Graphics Standard  Manual and Graphic Standards System
New York City Transit Authority; United States Environmental Protection Agency
The hands-on use of being given a graphic-design manual is debatable, to say the least. Luckily, the look of the things makes up for it. These new editions elucidate the strict visual regulations that governed the look of New York's Transit Authority and the US's Environmental Protection Agency, and both show the importance of keeping design standards high.
standardsmanual.com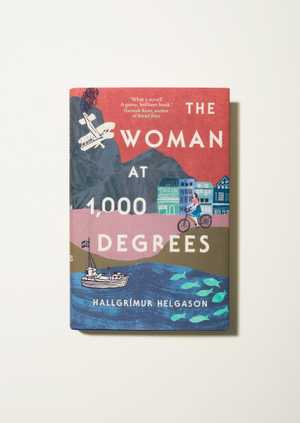 8.
The Woman at  1,000 Degrees
Hallgrímur Helgason
This is a highly unusual story of a lonely woman in the last few weeks of life, gazing back with a wry and blunt humour that only the almost moribund can muster. Herra Bjornsson recalls how, as a young girl, she walked through the devastation of Nazi Germany in a desperate bid to survive. By turns funny, sweet, gripping and sad but never sentimental, Helgason's work – based on the life of the first Icelandic president's granddaughter – is a sensitive tale of a nearly lived life.
oneworld-publications.com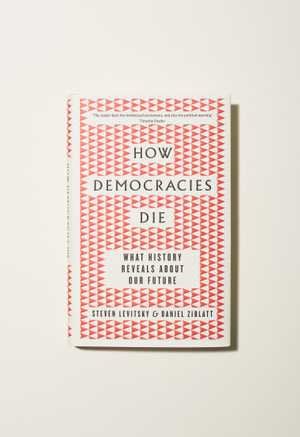 9.
How Democracies Die: What History Reveals  About Our Future
Steven Levitsky & Daniel Ziblatt
In this analysis, two Harvard professors look to past examples of democracy's demise, from the corruption of leaders such as Chávez and Pinochet to the violence of the American Civil War. In doing so, they reveal the shaky foundations upon which our democracies rest and issue a stark warning to America, which they argue is already showing the tell-tale signs of democratic breakdown.
penguin.co.uk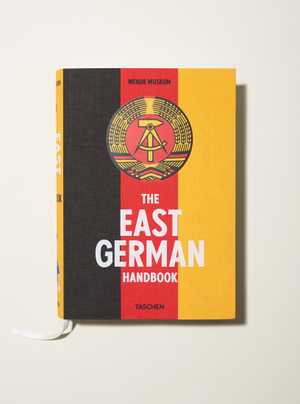 10.
The East German Handbook
Wende Museum
If all we're remembered for is what we leave behind then we can only hope to have as capable archivists as those at the Wende Museum. Its new title with Taschen is less a snapshot of life in East Germany than a long exposure that captures every detail of life through objects collected in it. Cue a dense catalogue of everything from floral dresses to toys and school bags, stamps, magazines, maps, medals and decorative plates. The book is encyclopaedic in scope and tone but is saved by a decent dash of mirth in its illustration, colour and the charm of many of the objects.
taschen.com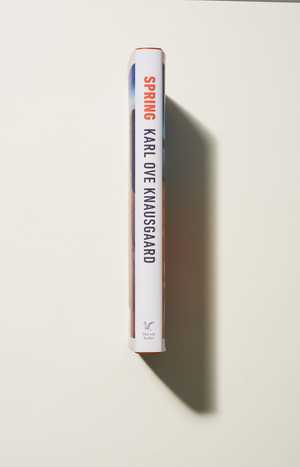 11.
Spring
Karl Ove Knausgaard
If Scandi noir were a religion, Knausgaard would be at least a high priest. Heavy but not heavy-handed, this true noir of the North is dark, bleak and moody. This story about life that's set over the course of a single day will move and disturbe in equal measure.
penguin.co.uk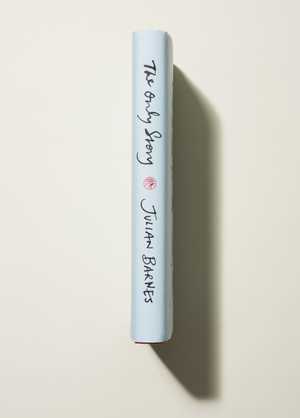 12.
The Only Story
Julian Barnes
Man Booker prize-winner Barnes returns with a solemn-ish meditation on the fallibility of memory. Our narrator recalls a torturous love affair, starting in the 1950s, with various wrong turns taken in both his life and along the pavements of memory lane. Our protagonist meets a wily older woman with whom he becomes consumed and around whom a love story – bitter and sweet in parts – unfurls.
penguin.co.uk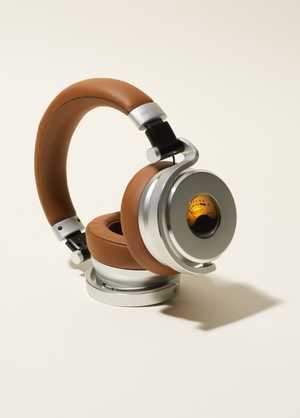 One of the problems with smartphones is that their "headphones included" mantra isn't so smart. Tiny earbuds have permitted an acceptance of substandard listening for all. However, with Meters studio ov-1 headphones, better listening is on the cards. The comfortable, heavy-as-anything headsets come with automatic noise cancelling and a warning dial to inform you when your Def Leppard is actually making you deaf.
metersmusic.com
14.
Calendar
Five Metal Shop
Branding, identity and products (usually adorned with colourful illustration and crisp typography) are the hallmarks of Hong Kong and Taipei design studio Five Metal Shop. This calendar conceals all manner of useful information: from the time the sun will rise and set, the stage of the moon, whether or not it's international Dog Day or the start of the hiking season.
fivemetalshop.com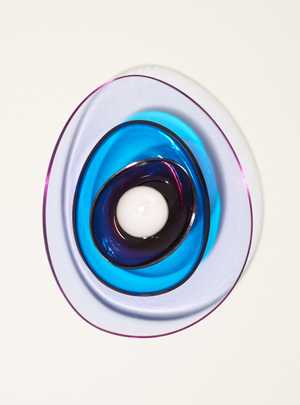 15.
Candleholders
Foscarini
Every year, Venetian lighting brand Foscarini produces a limited-edition candleholder made by master glassmakers of Murano. Its latest, according to designer Jozeph Forakis, is "inspired by the uneven perfection of lotus blossoms". Three nesting bowls shelter a small tea light in the centre.
foscarini.com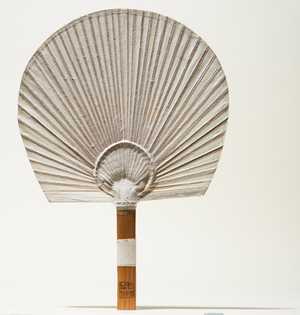 16.
Paper fan
D&Department by Millimeter Milligram
Namwon city, three hours south of Seoul, was once known for the practice of fan making. This history is preserved in a native dance but only two makers skilled in the traditional craft remain. Choi Su Bong, who made this simple hanji (Korean paper) and bamboo-handled beauty, is one of them. Centuries of heritage are folded into the form's subtle curves to better cushion the air as it beats.
d-seoul.mmmg.net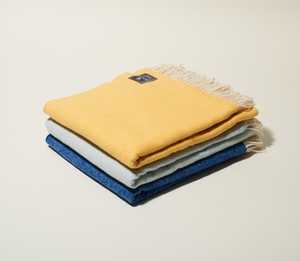 17.
Wool throws
Beyond Falklands
These soft merino-wool throws borrow their tones from the Antarctic wildlife of the Falkland Islands, from the warm yellow of the king penguin to the cool blue of the Pacific waters. "We have a great tradition in wool-making. I wanted to create a beautiful product to show off the skill of our shearers," says the label's founder Tegen Montgomerie, who grew up in the Falklands and Cornwall. The wool comes from the islands' remote Moss Side farm but is handwoven and loomed in the UK.
beyondfalklands.com
Nearly 130 years ago, Joseph Opinel carved a niche with a small pocket knife. Now, Opinel is known for its cutting-edge design and French flair. This set is a ménage à trois of chef, carving and paring knives. Each steel blade is made with a sturdy handle hewn from French beech wood.
opinel.com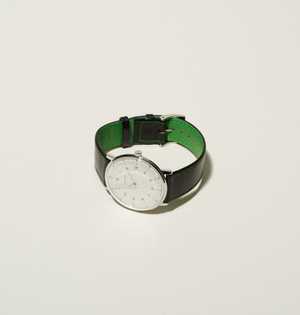 German firm Junghans has kept its watch business ticking for 150 years but this slick number comes courtesy of the late Swiss Bauhaus designer Max Bill. The 2018 reissue is the ultimate design classic: it has a soft leather strap and subtle green detailing that quietly references a colourful geometric pattern – part of a Bill series commissioned more than 50 years ago – that can be found on the watch's rear.
junghans.de
Rufino has been in the business of producing some of Andalusia's finest conserves since 1949. Based in Granada, the family-run business puts emphasis on blending traditional with newer, edgier flavours, with their most recent concoctions including a delectable mango jam, made from Spanish-grown fruit. Try a rose-petal preserve, which, among other things, can be added to a gin and tonic for a sugary, floral note.
rufino1949.com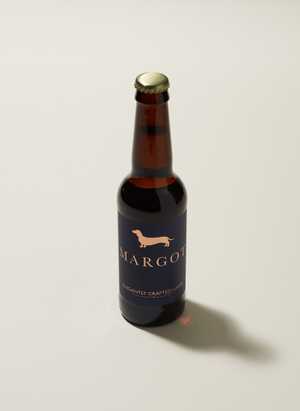 Margot, the Covent Garden class-act of an Italian restaurant, and Mark Gordon of the Wimbledon Brewery have teamed up to produce this little delight. It's a 4.8 per cent golden Helles-style beer brewed exclusively with a blend of German hop varieties and adorned with the restuarant's golden dachshund silhouette. Match it with Margot's delectable seasonal Italian cuisine.
margotrestaurant.com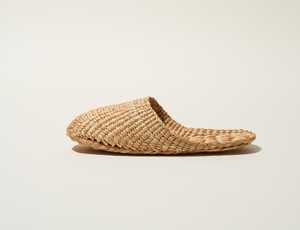 Korean label Wed71 by designer Hyunwoo Lee hopes to inspire a slower way of living through the careful pursuit of gardening. Although Thai rattan seems an odd choice for footwear at first, trundling past your leafy greens in these comfy kicks will soon become second nature. They're durable too.
market-m.co.kr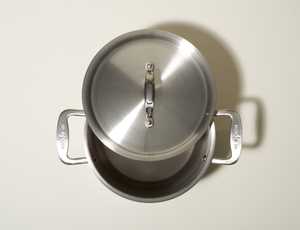 Two years ago, childhood friends Chip Malt and Jake Kalick spotted a gap in the market. While quality direct-to-consumer goods were generally available, kitchen equivalents were still few and far between. The solution? Made In, a US-made, high-quality cookware brand rooted in ergonomic design. Made of light but hardwearing stainless steel, Made In products offer durability, fine craftsmanship and attractive design – and all without the hefty price tag.
madeincookware.com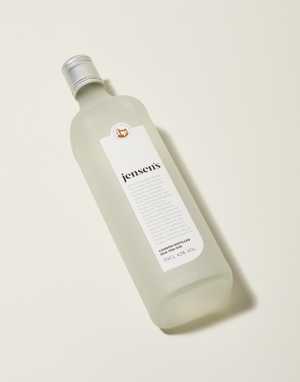 The slums, wharves and warehouses of 18th-century south London provided both the inspiration and the recipe for this punchy gin from Jensen's. Located an olive's toss from the food thoroughfare of Maltby Street Market, this smart distillery is the work of Christian Jensen, an enthusiast for creating small batches, based on found recipes first made by the lost London distilleries of yore.
bermondseygin.com
Designed by studios Etiquette and Black Swan Brands, these smartly packaged unguents – from handcreams to beard oil and face moisturisers – are made by Lithuanian-based skincare brand You & Oil. "We want to share how essential it is to nourish the skin instead of just beautifying it," says founder Birute Nastaraviciute of the five colour-coded ranges of all-natural plant-based beauties.
youandoil.eu/en/
I.
Tonya
Director: Craig Gillespie
Did Tonya Harding's friends smash up Nancy Kerrigan's knee to stop her competing in the 1994 Winter Olympics? Did Tonya do it? This film, which is very loosely based on the ice-skating rivalry, is a dizzying barnstormer of kitsch, cut-throat competitiveness and is also truly moving. Margot Robbie is astounding as the badass Tonya; and heartbreaking as the broken Tonya too.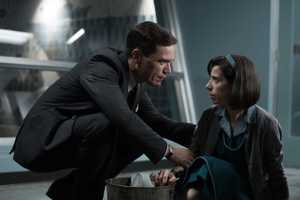 The Shape of Water
Director: Guillermo del Toro
It's a simple scene: boy meets girl and in stolen moments they affirm their love. But the girl's a mute cleaner in a shady 1950s Baltimore laboratory and the boy? Well, the boy's an amphibian fished from a South American river and brought in for tests. A B-movie, a thriller and a romance that proves, at times with a slippery sledgehammer, that love should be blind.
Jonathan Wilson
Rare Birds
The go-to producer and session man for alt-rockers wanting a sprinkle of stardust comes of age on a glorious solo album of twinkly eyed LA rock. The songs are instant standards, the arrangements timeless; choruses zig, verses zag, lines zing.Welcome to the big leagues, Mr Wilson.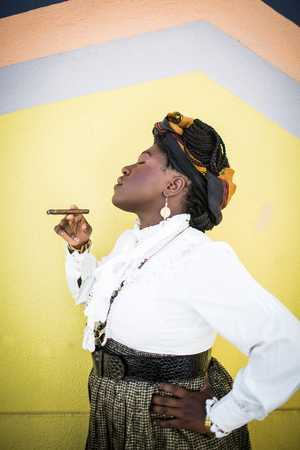 Mélissa Laveaux
Radyo Siwèl
Oh, joy! This sensational new album from the Ottawa singer-songwriter is a bursting, brilliant voyage of discovery to explore her Haitian roots. The songs are pure propulsive powder kegs, all irresistible rhythm and restless sway. Laveaux is such a talent, her voice is sure to be the sound of the summer.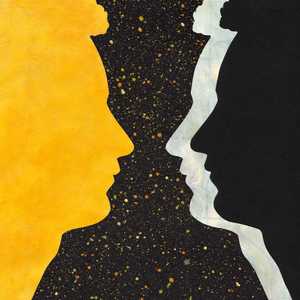 This south Londoner's debut is a gem of jazz, soul and hip-hop seemingly tailored for the coolest party you never went to. There's an air of the ready-made classic about the fresh beats and witty songwriting. It's as tight as a drum and smart as paint – but, sure, this guy deals in far more modern metaphors.