Manufacturing / Czech Republic
Blown away
Czech design is in the spotlight and its artisanal glassware and furniture are finding an enthusiastic global market.
In an inferno of a factory in Jenstejn, Czech Republic, workers scoop molten glass from 1,200c furnaces onto long blowpipes. Steadily turning this glowing liquid as it's placed into moulds, a few sharp, precise gusts from well-trained lungs can transform the cooling substance into its final, impossibly delicate, form.
"It's an extraordinary material," says Jan Rabell, the owner of Brokis, the esteemed sculptural lighting name bringing Czech design into the global fold. He's leading monocle through the dramatic manufacturing dance of creativity and manpower that has been crucial to the brand's success. Rabell bought the 19th-century Jenstejn Glassworks, in Bohemia, two decades ago and in the proceeding years has grown and adapted its output. First its purpose was to meet production demand from other design companies and now Rabell is challenging them with a design brand of his own. "Twenty years ago people were convinced that west was best and east was worst but now our population is coming back to traditional materials and the rest of the world is taking notice," he says.
Glass artisanship has long been prevalent in this corner of the globe but after four decades of communist rule, the prestige of "Czech-made" had waned. Brokis, however, is one of numerous companies aiming to shatter this notion. In recent years Czech glass-lighting brands Lasvit and Bomma, as well as furniture-makers Ton, have become coveted by interior designers and buyers. A number of Czech-made products now sit at the high end of the design market, alongside more familiar Italian and Scandinavian names.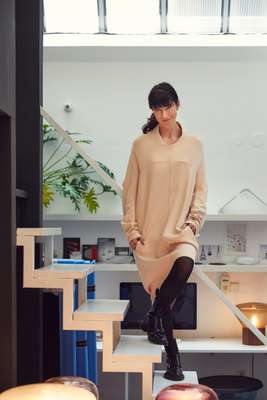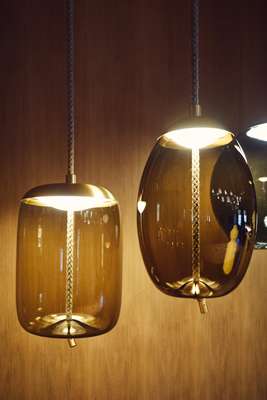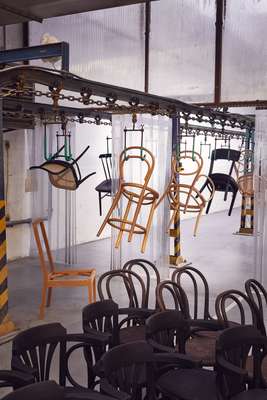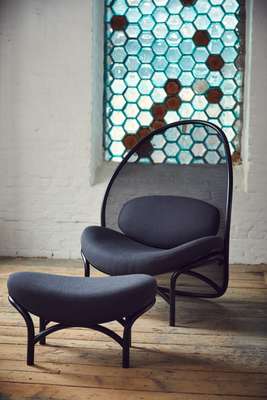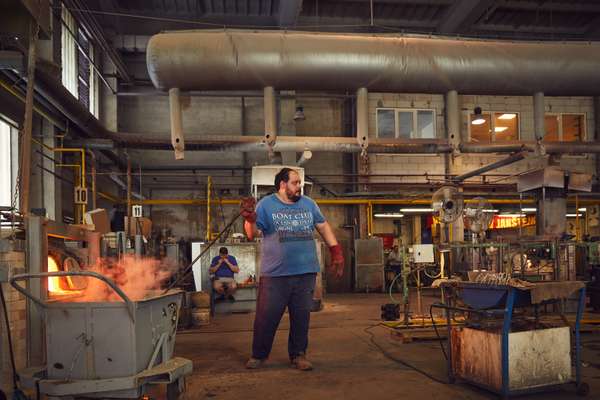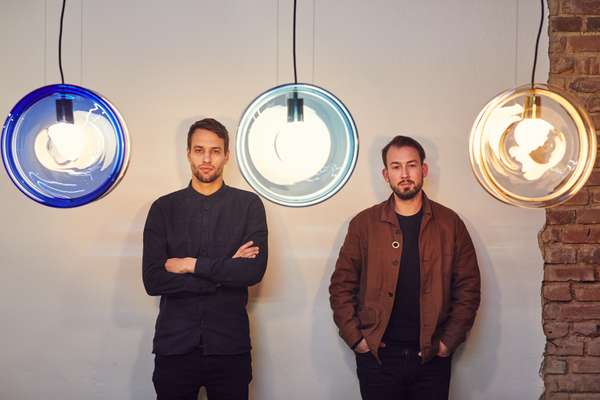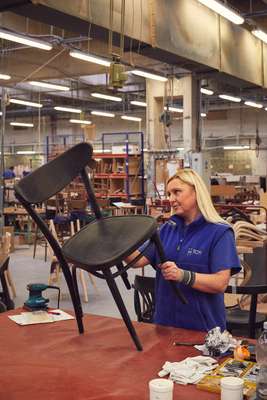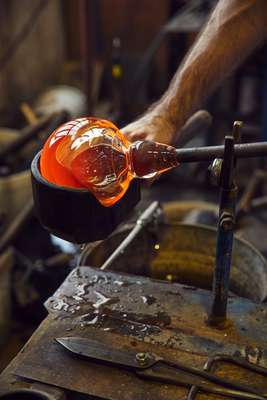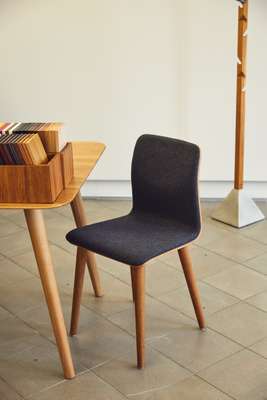 "Czech design is being taken more seriously today," says Brokis art director Lucie Koldova, whose lighting fixtures have a playful, contemporary edge. "The Czech people have always been skilled; we just didn't really know how to talk about it to a global audience until now."
It was during the global financial crisis in 2008 when this new international confidence started to find its voice. Brokis, the design brand, was spun off from Rabell's glass-making company when it began to lose customers. "We already knew how to make the best products on the market. We reorganised and started contracting our own designers with the intention of succeeding with a focus on a superbly made, high-end product," says Rabell, noting that today Brokis is sold in 75 countries, with plans for growth in the US.
It's a success story mirrored across the country in Bystrice pod Hostynem, near the Slovakian border, at Ton, where bent-wood furniture has been in production since 1861. About a decade ago its management decided to move its products into a top-tier market. It too had taken a hit in the financial crisis but rather than consolidate, it went global. Today the mood is buoyant, as marketing director Jan Juza leads us through a steamy production floor, where pieces are being hand-formed. "Initially the employees were worried, as we decided to make what they already believed to be an expensive product even more expensive," he says, watching the steamed birch wood being shaped into form by two hulking wood benders.
Ton's new Chips lounge chair, which it will bring to market at Milan's Salone del Mobile, has the potential to be the company's biggest hit yet. Previewed at Köln's IMM furniture fair earlier this year to much fanfare, its oversized netted backrest and curvaceous timber-supported shape highlights another element Ton is playing to its advantage – there's no real "Czech" design style yet. "Defining our own design language is something that we are still working on," says Juza. "This is exciting and I think we're envied for it."
Juza adds that in well-known "design nations" such as those in Scandinavia, a lot of furniture brands don't actually have their own factory and therefore aren't afforded the liberty of on-site manufacturing experimentation and collaboration. It's this allure, of designers being able to work side by side with Czech craftsmen, that is forming a resurgent energy within the creative scene of Prague.
Jakub Pollag and Vaclav Mlynar founded Studio Deform in Prague during their studies. They then moved to London, working with brands such as Heineken and Nike on installations and retail design. Yet, with their careers in full flight, they've moved back to Prague. The reason? To take up the mantel of art directors of glass lighting brand Bomma. "It's a lot about bravery," says Pollag, of both the decision to return home and why he feels Czech design is prospering. "When you risk it you might win or you might lose but there is a definite element of bravery in the Czech psyche and we're certainly not afraid to be a bit crazy."
The pair describe themselves as being part of a second wave of Czech designers. The first wave (many of whom now teach at Prague's design schools) had a mission to prove the value of design on the home front; the second wave are taking it to the rest of the world. "When you're in New York, and you say 'these are designed and made in Czech Republic', people don't know if that is a good thing or a bad thing. We are trying to say, 'it's a great thing'," says Pollag, toying with a prototype of one of Bomma's pieces, which is also made at its own production facility. "We have a massive tradition. For a long time it was Finland, Italy and Czech Republic where the best glass was being made and today we are again designing beautiful well-made glass objects. There is no bar at the moment so we're raising it. And with so many great companies here doing the same, we're in a good place."
Mouth-blown glass
Both Bomma and Brokis rely on the craft of mouth-blown glass-making for the majority of their lighting. Brokis's blowing methods are highly traditional and the company has formulated more than 20 colours using complicated methods within its process. Even trickier to master is the blowing itself and only a handful of the company's team have the ability to create the large pieces that have garnered attention in the global market. Brokis owner Jan Rabell has been smart in maintaining the hub of his global brand. Admitting that finding staff willing to do the laborious and dexterous work is tough and training them to master the art is tough, he adds that having the factory at the heart of the brand empowers his blowers and attracts young talent. For a product that no machine or robot could ever create, keeping things centred in this distant Czech town hasn't kept the buyers away. Interior designers, architects and developers come all the way from Japan to the US to coo at this alchemic production facility.