Business / Global
Business
Briefing
Canada launches a space-age carbon counter and Sweden unveils the world's first shopping centre selling exclusively upcycled and repurposed items.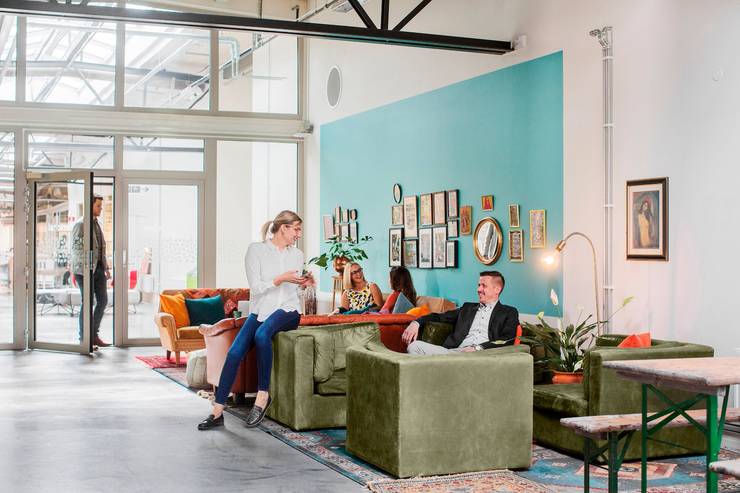 Shopping shake-up
Sweden —
Retail
For residents of Eskilstuna in southeastern Sweden, it's easier than ever to do their bit for the planet and snag a bargain to boot. Retuna, the world's first shopping centre selling exclusively upcycled and repurposed items, has been doing a brisk trade here since 2015.
Unwanted objects are dropped off at a depot and then sorted and allocated to one of 12 outlets that sell everything from overhauled bikes and TVs to toys and pet accessories. "We're working to raise knowledge in and around Eskilstuna about how to live a more sustainable and fulfilling life," says manager Anna Bergström.
The circular economy and sustainable shopping are gaining momentum in Sweden, with companies such as H&M running garment-recycling programmes. And Retuna is part of a local-government initiative to help the municipality become a model of eco-friendly living.
The centre gets some 700 curious visitors a day and its shops have sold SEK20.8m [€2.6m] worth of upcycled products to date. "Our mission is to help save the planet," says Bergström. "When people come here to leave their things, or to shop, they are part of that too."
retuna.se
---
Carbon count
Canada —
Environment
Montréal's GHGSat has developed the first satellite system to measure greenhouse-gas emissions. Launched in 2016, it can monitor emissions from any industrial facility on earth without the cost of deploying equipment to each site.
While its two new satellites aren't expected to hit orbit until 2019, the technology has already proved appealing to major greenhouse-gas emitters looking to reduce their output. "There is a clear increase in jurisdictions implementing carbon pricing," says Stephane Germain, GHGSat's president. As Canada adapts to a changing global economy, GHGSat's innovation is a win for its clean-tech industry.
ghgsat.com
---
Coffee culture
Vilnius —
F&B
Vilnius native Emanuelis Ryklys worked in advertising before pursuing his bean-fuelled dreams of working with coffee in 2011. "I wanted to create original coffee products and to educate people," says the founder of Crooked Nose & Coffee Stories café in the city's Old Town.
"I lived in Portugal and spent time in Norway but never felt I belonged there," says Ryklys, who studied at the London School of Coffee before moving into his spare, timber-clad space. With its dashing pour-over coffee maker, glass-bottled cold brews and the city's best filter coffees, Ryklys's spot offers Vilnius something totally fresh. "The conditions aren't perfect," he says, "but I feel like part of this little country."
What would you spend €5,000 on?
"I'd attend tastings, artistic workshops, concerts and the theatre. I actually do a lot of these already, as my inspiration usually comes from outside the coffee world but I'd love to share them with my team."
crooked-nose.com
---
Healthy profit
Portugal —
Branding
Portuguese pharmaceuticals brand Biocol has been around for four decades, offering wellness products that eschew chemicals in favour of natural ingredients. When Christian Balivet, the third generation of his family to be part of the business, quit his advertising job in London to return to the fold, he noticed something troubling. Although its products were sold in more than 20 countries, consumers had little awareness of the brand.
Balivet put the company's scientists and creatives from Lisbon-based Studio Ah-Ha together and the team came up with a fresh identity featuring tongue-in-cheek naming and simple typography. "There's so much confusion in the healthcare sector, with sci-fi-sounding names and ingredients. We wanted to simplify that," he says.
biocollabs.com
---
Shifting share of the world's leading 250 retailers in terms of revenue (2006 to 2016).
North America
2006: 48.3%
2016: 47.8%
Europe
2006: 39.4%
2016: 33.8%
Asia Pacific
2006: 10.4%
2016: 15.4%