Straits clan / Singapore
Care to join me?
Singapore's newest members' club harks back to the solidarity of the "clans" that helped Chinese immigrants establish themselves in Singapore. We take a first look.
Chinese immigrants who landed in Singapore in the early 19th century often arrived with nothing: many turned to clans for help. These guild-like groups of kith and kin furnished new arrivals with accommodation and employment in exchange for membership and over the years evolved into powerful co-operatives that shaped the city, built schools, helped hospitals and underwrote businesses. Today many clans survive and their headquarters line Bukit Pasoh, a road on the edge of Singapore's Chinatown. It's this legacy that the members-only Straits Clan club, which opened in March in four converted shop-houses close by, hopes to continue.
"We are not creating a clan that represents the past," says co-founder Wee Teng Wen, managing partner of Singapore's homegrown hospitality kingpin The Lo & Behold Group. "We're trying to achieve what they stood for but we're modernising it and making it relevant."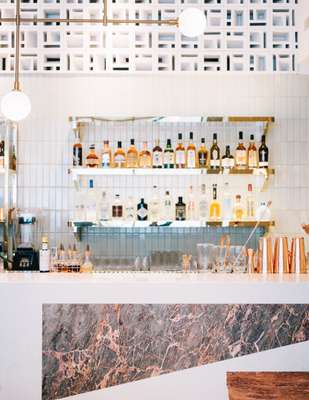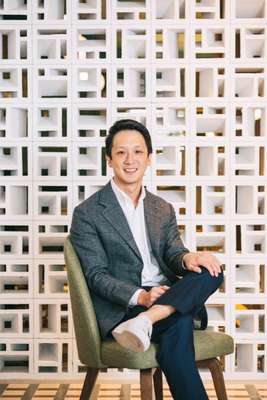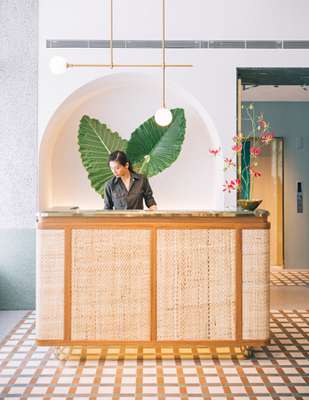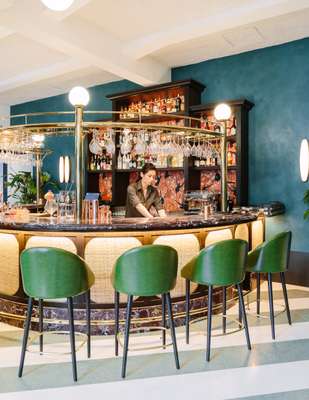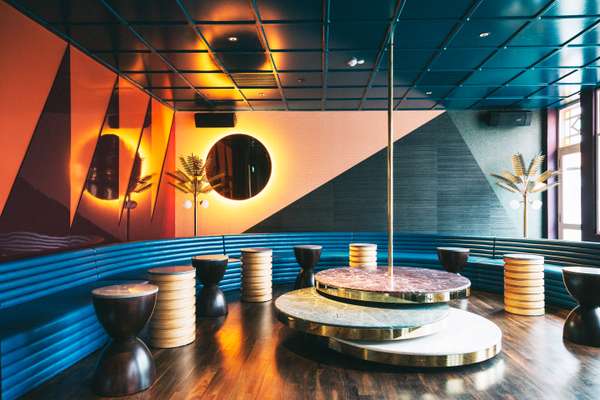 With the help of husband-and-wife design firm Takenouchi Webb, Teng and co-founders Aun Koh and Sally Sim turned an art deco hotel into a tropical-themed venue with spaces for members to meet, dine or entertain.
"We wanted this to be a place where members could spend the day from morning until night," says Teng. A dedicated lift by the lobby whisks the enlisted up to the members-only spaces where they can start their day with a workout in the third-floor gym (which opens at 07.00), followed by breakfast at one of the club's three restaurants. There's an all-day casual courtyard bar and bistro with Singaporean comfort food, a dining room serving a produce-driven Asian menu, and a lobby café – the only space open to the public – which offers healthy dishes and teas. Its menu is insired by Thunder Tea Rice, a dish that was brought to Singapore by Chinese migrants.
The third floor houses a reading lounge and meeting rooms while evenings can be spent unwinding at the spa or in a tasting room that focuses on wines and whiskies. There are also entertainment spaces that include a games room, karaoke lounges and a small private disco, should the mood take you.
Straits Clan has recruited a cross-section of Singapore's creative and business community; it's headed by 30 committee members spanning multiple generations and industries including an actress, singer, museum curator, playwright and film-maker, as well as food, beverage and tech entrepreneurs. But it also aims to be public facing, despite employing a paid-for membership model. A changing programme of activities in the building's attic will push public events for entrepreneurs, performances and food-focused pop-ups in order to create new conversations.
"There are so many interesting people doing exciting things [in Singapore] but their pursuits are increasingly siloed," says Teng. "There's a relevance to having a place where we can be exposed to new ideas and challenged in different ways."
Design credentials
Every aspect of Straits Clan was created with a strong sense of place: from social programmes inspired by the neighbourhood's clan history to the use of Southeast Asian materials in the fit-out. The floor-tile design nods to Singapore's ethnic Peranakan patterns and each is handmade in Yogyakarta (a city in Java, Indonesia). The walls are kitted out with tiles from Thailand and the tropical-feeling space is awash with finishes including Shanghai plaster (imagine a rough, pebbly granite) and terrazzo. The flora around the club is chosen and styled by Singapore-based florist The Humid House and showcases the prettiest posies and Asian varietals.
straitsclan.com