Diplomacy / Global
Diplomacy
Briefing
How the UK is fostering community policing in Beirut, plus an optimistic outlook from Afghanistan's ambassador to Norway.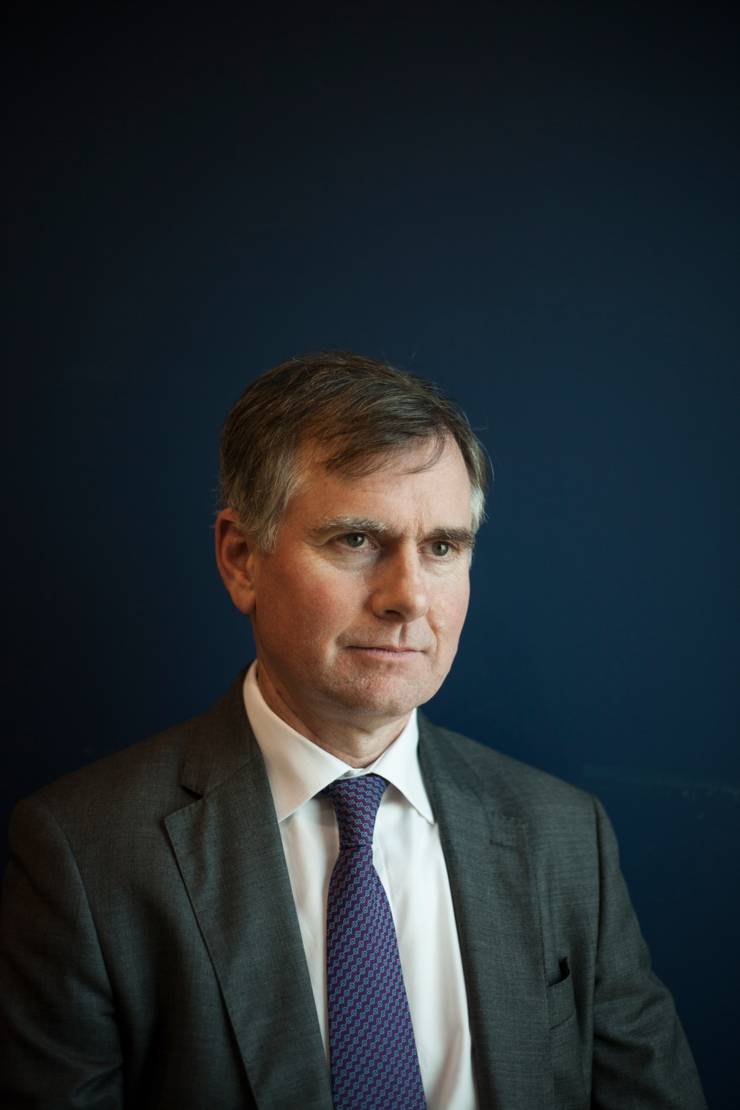 Station to station
Policing —
Beirut
Ten years ago, the Ras Beirut police station in the Lebanese capital was so notorious that members of the public would cross the road to avoid walking past it. Neighbouring residents reported they could hear detainees' screams. The station was a symptom of the major problems within Lebanon's Internal Security Forces (ISF), in which public confidence has historically dipped below 20 per cent.
Now, the Ras Beirut centre is serving as a model for police reform in the city, bolstered by UK funding. After a major refurbishment there are separate entrances for detainees and the public, who are welcomed into a bright reception area, which encourages the reporting of crimes.
In 2016, the British embassy in Beirut agreed to £13m (€14.6m) in funding for the ISF over three years, to be spent on station upgrades such as those at Ras Beirut, training on community-led policing techniques and improving respect for detainees' rights. The UK is upfront about its motivation in investing in the country's police stations. "When conflict breaks out in Lebanon, it is extremely brutal and can be very long-lasting and so for regional reasons we want stability in Lebanon," says Hugo Shorter (pictured), the UK's ambassador to Lebanon. "And for UK reasons too, because we have seen how instability affects our interests, from things like security back in the UK to economic interests, and not seeing a world population of refugees – which is already at 60 million – growing even further."
The UK is well placed to offer expertise on this front. Lebanon's ISF has partnered the Police Service of Northern Ireland (PSNI) with officers from Beirut travelling to Northern Ireland for training, drawing on the UK's experience with terrorist attacks and conflict. "Since 7/7, I'm told that every terrorist plot in the UK, whether successful or unsuccessful, was known to some members of the community around the plotters," says Shorter. "Where you have a strong relationship between the community and the police, the police is far more likely to hear about it in advance and to disrupt it."
The project is so far proving successful: crime reporting is up in Ras Beirut. Maintaining long-lasting relationships will be at the root of future success. "If you don't change procedures, you don't change the culture. It all fades away in six months or a year and it is lost," says Marc Maouad, operations manager at the British Policing Support Team, which represents the British embassy in Beirut. Will a bobbies-on-the-beat approach help Lebanon in the long run? The UK is banking on it.
---
Building bridges
Diplomacy —
Moldova
Moldova has joined the likes of Ukraine and Georgia in playing host to a Nato Liaison Office. The recently opened facility in capital Chisinau has arrived amid escalating tensions in the country between those who want closer ties to the EU and those who want to stay cosy with Russia.
The office, which is a purely diplomatic institution staffed by civilian personnel, is seen by some as an important step in the former Soviet republic's relations with the North Atlantic alliance. But that very fact has others worrying that the office's presence could ratchet up tensions with Russia even further.
---
Q&A
Shukria Barakzai
Afghanistan's ambassador to Norway
Oslo
Prior to becoming Afghanistan's ambassador to Norway Barakzai was – among other things – the founder of Afghanistan's first magazine for women, Aina-e-Zan, and a member of Afghanistan's parliament.
How important to Afghanistan is its relationship with Norway?
Norway is an important donor, sponsoring humanitarian aid and assistance, particularly for women, healthcare and education. And they're engaged as soldiers, with Nato. Norway opened its embassy in Kabul after 9/11, and the Afghan embassy in Oslo was opened in 2004 for all of Scandinavia.
How easy is it to promote Afghanistan overseas?
To be honest, it's very difficult. The rest of the world's information about Afghanistan is limited to what kind of news they hear – and the nature of news is that it's mostly negative. So it's difficult to introduce the beauty of the country when everyone believes that it's just a war zone.
You've negotiated with the Taliban – and they've also tried to kill you. Do you believe a settlement is possible?
It should happen. I don't know how long the Taliban want to go to war for. I believe that they are also tired. They are not living in a peaceful situation and they are not letting us have a peaceful life. The time will come.
So do you feel optimistic about Afghanistan?
Yes. Before 9/11 it was difficult for me to think that one day I would face the mujahedin, and I would sit with them and negotiate with them as a member of parliament. But that day came and some of them have been civilised. So this day may come with the Taliban too.