Wine / Tenerife
Down to a vine art
The windswept hillsides and volcanic slopes of Tenerife are once again flourishing, as growers master the harsh terrain and harness the potential of the igneous island's age-old vines.
"You have to love what you do here," says Jonatan García Lima, a young winemaker and the owner of Suertes del Marqués, the steep vineyards of which are nestled on the outskirts of La Orotava in the north of Tenerife. "The vineyards are hard to work but incredibly rewarding."
Here, about 700 metres above sea level, the climate shifts dramatically between rain, fog and sunshine. On a clear day Mount Teide looms above the vineyards and you begin to understand the dedication required to tend these wild, ancient vines. "These are more than 200 years old," says Lima, as he points to a clump of intertwined branches that stretch in a formation that resembles a braid, known here as cordón trenzado.
The reason for their superannuated status is that phylloxera – an insect that blighted many of the world's vines in the late 19th century – never reached the isolated Canaries. So with an average age of 100 years, the island boasts some of the oldest vines in Europe.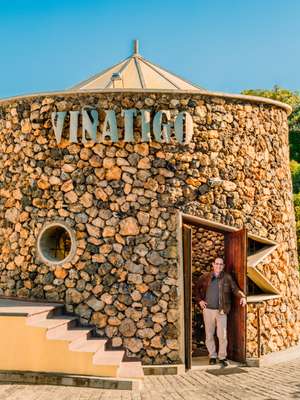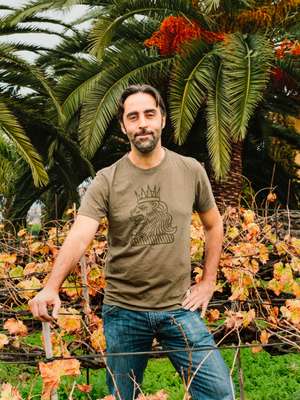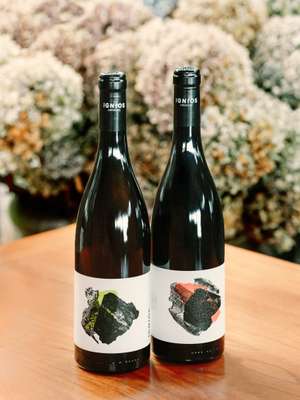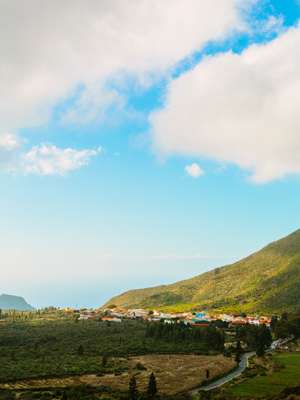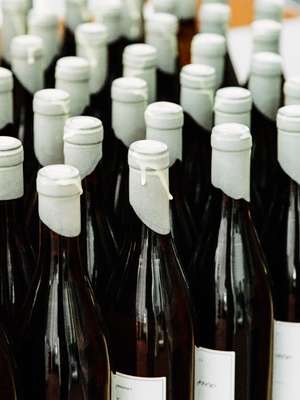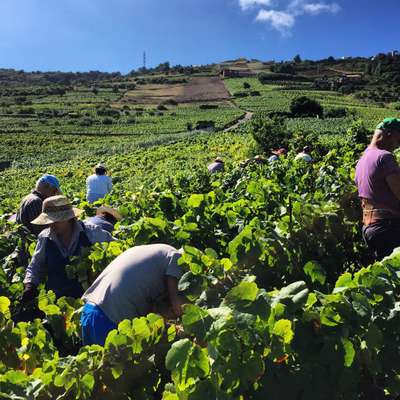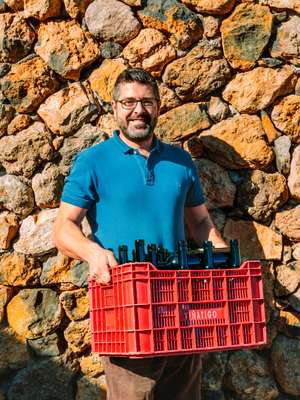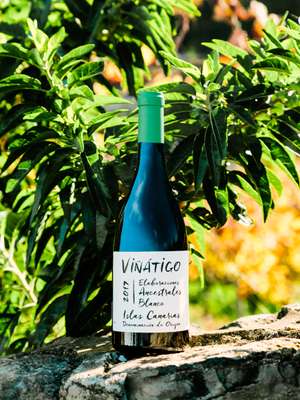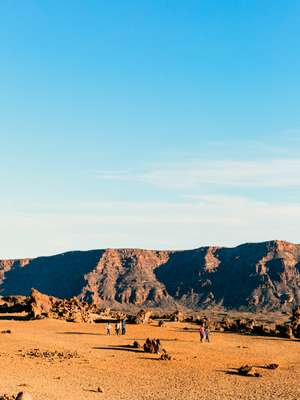 The Canaries – seven islands bordering Africa and the Atlantic Ocean – have a long history of winemaking and 42 per cent of the islands' vineyards are in Tenerife. The tipples made here have wet the lips of explorers, missionaries and playwrights for centuries (William Shakespeare mentions the "marvelousness" of Canarian wine in several of his works). But it's here in the odd moonscapes of ochre-hued Tenerife that 70 per cent of the nation's modest but noteworthy grapes are grown.
Back on the slopes, Lima explains that he works predominantly with two of Tenerife's most traditional grape varieties: listán blanco (also known as palomino, the grape variety used to make sherry) and listán negro, from which he makes wines that reflect their volcanic origins in their mineral-like character. While each of his 13 wines bears a salty, umami-type character (in his 110,000-bottle production there are two varieties of white wine, the rest are red) it is this minerality, as the wine world dubs it, that unites Tenerife's tipples.
Juan Jesús Méndez, owner and fourth-generation winemaker at Viñátigo – a touch south of Suertes del Marqués in La Guancha – is equally fascinated by the nation's native fruit. As both a winemaker here and a professor of viticulture, he has made it his life's work to explore and preserve the island's most obscure and endangered grapes. Through his ongoing work with the Rovira i Virgili University in Tarragona, on the Spanish mainland, he has helped identify more than 82 grape varieties in Tenerife alone. These include gual (known as "boal" in Madeira), a white variety that has a smokey character, and vijariego negro, a red variety that was once used to make boisterous and highly alcoholic wines but is now being revived in a more elegant fashion by Méndez and others.

Viñátigo, with its distinct dome-like winery hewn from stone, is not just one of the oldest on the island but it's also a beacon for its future.
Suertes del Marqués, Vidonia, 2016
A white made from 100-year-old listán blanco vines (the grape variety used in sherry) that has the characteristic minerality of the island's wines.
suertesdelmarques.com
Envínate, Táganan Parcela Margalagua, 2017
Maybe the best natural wine on the island. This red is made on a tiny parcel of land on a steep slope in the Táganan vineyard and from a blend of native grape varieties. Only 2,000 bottles were produced.
envinate.es
Viñátigo, Ancestrale Islas Canarias Blanco, 2017
Viñátigo makes 17 wines under four labels but it is the Ancestrale that shows the breadth of its range. Made from gual, this orange wine takes its golden hue from the skins and is made in a similar way to most reds. It's a balance between salty, floral and honeyed notes.
vinatigo.com
Borja Perez, Ignios Orígenes 2015
Borja Perez has two different labels: Artífice and Ignios. The vijariego negro, of the latter, is a grape variety traditionally used to make bold and boisterous reds. Borja has turned tradition on its head and made a light, spicy number that is a fresher volcanic red well worth seeking out.
igniosorigenes.com
To the island's west the landscape goes from lush hills to scorched volcanic slopes. It is hard to imagine much growing here. But over the past decade Roberto Santana Morales – one of four friends who make up Envínate, a collective of young Spanish winemakers who work in the Canary Islands – has been toiling to rescue Tenerife's forgotten vineyards.
Here, in their Santiago del Teide vineyard, where the grapes go into the production of its Benje wines, vines grow among ash-fields made up of solidified lava from the most recent volcanic eruption, which took place in 1909. Black rock marks the absence of growth but green flourishes indicate the areas where life still exists. "This area is not influenced by the Alisios trade winds that define the north of the island," says Morales. "We can grow grapes up to 1,000 metres above sea level and farm them in a very minimal way."
Members of Envínate, it seems, are not put off by a challenge. Rather, they are drawn to it. Strutting out over the cliffs in the far north of the island, Táganan is the first of three of Envínate's projects in Tenerife and perhaps the most breathtaking of the island's landscapes. As with many of the local vineyards, by sheer necessity everything here is done by hand or with the help of horses. Understanding the gruelling nature of the task at hand, Morales has been gently encouraging other farmers and islanders to take the reins. "Our job is to think about the future," he says. "Wine must have soul and soul comes from the vineyard. We need to look after the people who tend to these vineyards and make sure that they pass their knowledge on to the next generation."
More wine-making islands:
Tasmania
Due to its southerly latitude, Tasmania sees much cooler temperatures than those found on mainland Australia. Keep your eyes peeled for Josef Chromy and Devil's Corner Cellar Door, known for their sparkling wines.
Hokkaido
Japan has made wine since the 19th century; the two main regions are Hokkaido island to the north and Kyushu island to the south. In the north, winemaking is still in its infancy – Tokachi Wine, the oldest winery in Hokkaido, was founded in 1963. There are high hopes for younger outfits such as the Yamazaki Winery.
Corisca
Borrowing from its shared French and Italian heritage, Corsican wine is slowly making its way into the limelight; look out for the efforts of Yves Leccia and Domaine Comte Abbatucci.
Majorca
Producers such as 4Kilos, launched in part by one of the co-founders of Barcelona music festival Sónar, are reviving local grape varieties and helping to move this Spanish island onto the international wine map.
Santorini
No longer tarnished with the unfortunate reputation of retsina – a frankly bad-tasting affair made from pine resin – this postcard-pretty Greek island is producing some of the best volcanic wine available. Look out for whites from talented producers Sigalas and Hatzidakis.