Salon architecture / Tokyo
Hair style
With fewer clients around, smart Japanese hairdressers are putting design to the fore to win valuable customers. And there are fringe benefits too. We take a pew in three of Tokyo's finest establishments.
Time was when a haircut was just that: a quick trip to the barber. These days a trim in a Tokyo salon might include a lengthy scalp massage and some carbonated deep cleansing. With eyebrow-shaping and a treatment to blur grey hairs, customers could be in their chairs for hours. All this and an architect-designed interior too.
Everyone is chasing a slice of Japan's gargantuan grooming bill, which added up to ¥2.15trn (€16.2bn) in 2016, spread between 122,539 barbershops and 243,360 hair salons. Perms alone accounted for ¥365.5bn (€2.75bn). But those figures mask a demographic shift: the number of barbers is down by 11 per cent since 2006, while salon numbers have risen 11 per cent during the same period. According to Shintaro Suzuki, deputy chief of Takara Space Design – an interior design-focused subsidiary of Japan's leading salon-chair maker Takara Belmont (see monocle issue 78) – hairdressers are looking to differentiate themselves as the population shrinks. "Twenty or 30 years ago there was no issue finding customers. It was about trying to squeeze in as many chairs as possible. Now it doesn't make sense to have so many seats if you don't have the customers to fill them. The recent trend has been to diversify services, spend longer with each customer and charge them more."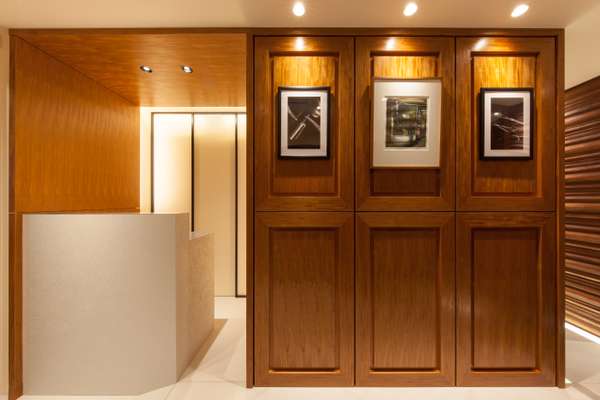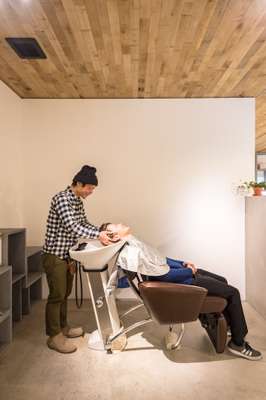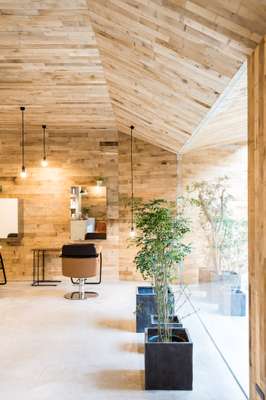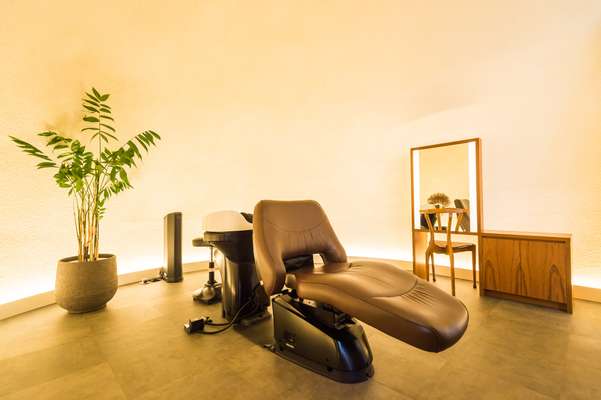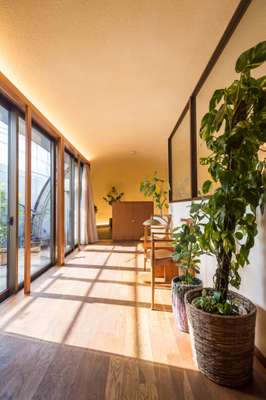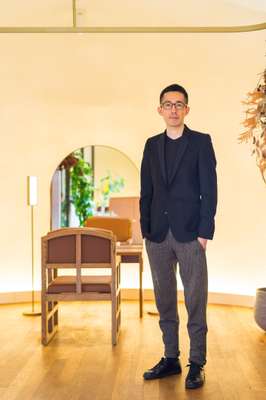 This pivot to a more luxury service is changing the way salons are designed. "Seats are further apart and people often ask for a semi-private room," says Suzuki. "Salon owners ask us to reduce the number of seats to two or three and create a private room. But the quality of service and the amount each person spends go up." Interior design, he says, is increasingly important. "It's a way for customers to judge if [a salon] shares their taste."
Here we peek behind the curtains and barbershop signs to profile three outposts – and the architects behind them – that are using design to entice fashionable customers with deep pockets.
Japanese grooming products
Here are the shampoos, pomades and face creams that are making their mark in Japan's top salons.
1.
Ginza Matsunaga Kyobashi Edogrand and Ginza Matsunaga de Classe
Tokyo
Men's barber Ginza Matsunaga, run by Mikio Matsunaga, opened in 1968 and the company now has branches in Ginza and beyond. Its two most recently opened Tokyo salons are by architect Koji Kakitani.
Ginza Matsunaga de Classe sits inside an upmarket building. "The client needed private spaces to cater for VIP customers," says Kakitani. "Our materials were ceramic tiles and wood, finished in a way that showcased the handmade aspect. You can see how the tiles were shaped and how the wooden panels and floorboards were laid out. We asked the craftsmen to make a feature of the materials."
Ginza Matsunaga Kyobashi Edogrand, targeted at style-conscious salarymen, is designed to be more approachable. "We used coarse-grained wood and indirect lighting to make the salon feel modern and warm," says Kakitani. A row of barber chairs from Takara Belmont complete the set-up."Lighting is the most important element," adds Kakitani. "How you control light can change the entire space; facial expressions and hairstyles look completely different depending on how the light falls."
kakitani-a.co.jp; ginzamatsunaga.com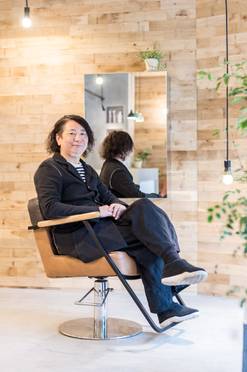 Mook occupies the ground floor of an unremarkable apartment building set on a narrow residential street in Nakazakicho, Osaka. Owner Kunihiro Murota had been running the salon for 12 years when he decided it was time to renovate. "I didn't want to commission a hair-salon architect," he says. "I wanted someone who designed other things and I liked Takeshi Okuwada's work – he thinks about the people who will be using a space and his designs aren't too busy."
Okuwada, who has designed a number of private houses, wanted to make something that reflected Murota's work. "I noticed that his haircuts are easy to maintain so I tried to create a long-lasting design," he says. "The interior of a salon should be in the background; it shouldn't speak too loudly." The materials are simple: polished concrete for the floor and oak for the walls. "I used irregular oak planks with just the raw natural finish. The grain runs in the direction of the entrance where light comes in from the street so the surface looks different over the course of the day."
Realising that clients are often looking up, he covered the ceiling in oak as well. The wood, he says, is practical too. "Hair-salon interiors can be humid and the oak can absorb some of the moisture." Murota says the design immediately made the salon more comfortable. "Our customers find it cosy and stylish; that's important since they spend a couple of hours here. They like the premium feeling."
okuwada.com; mook-hair.com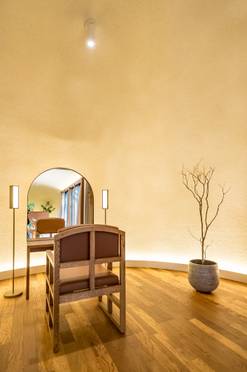 Tokyo-based architect Ryo Matsui has designed five salons, including Linda in Minami-Aoyama, a fashionable area of Tokyo dense with hairdressers. The salon, owned by Keizo Matsumura, sits atop a 30-year-old, four-storey building and retains its original three-room layout.
"I wanted to commission someone who would respect the building and the environment," says Matsumura. "Matsui-san was already my [hairdressing] client then. I asked him to come with me to view this property. It was empty and I couldn't imagine what kind of hair salon could be created there. But he said he could design a great space – he knew my taste well."
"Keizo wanted a space that he could use for a long time," says Matsui. "I suggested giving each of the three rooms a different ambience." He used distinct woods in each – oak, walnut and teak – and paired them with materials such as brass and an uneven sprayed sakan (plaster) finish for walls and ceiling. "Every hairdresser has a different vision and different expectations so I need to cater to each client's specific needs," says Matsui. "People are more conscious about sustainable design now and that shapes the materials I use.
"Men's awareness of personal grooming has changed dramatically, while women's has diversified. Salons are heading in a genderless direction. Clients can still ask me to design a women's salon but there's no longer a clear line in interior design between masculine and feminine."
matsui-architects.com; linda.ne.jp