Manufacturing / US
Material culture
Fashion was once how the US sold its brand to the rest of the world. But with the decline of its manufacturing industries since the 1970s, it is increasingly difficult to produce any clothing that is truly homegrown. Where did it all go wrong for American-made fashion – and is there any way back?
There's a scene in Playtime, the comedic French filmmaker Jacques Tati's 1967 masterpiece, in which an American tourist's attempt to photograph a quintessential Parisian tableau is foiled by local teenagers in the background obliviously grooving to rock music, their varsity jackets and blue jeans a cartoonishly spot-on rendition of Americana that ruins the authenticity of the snapshot. In a sense, their outfits are as much examples of an "international style" as the modernist blocks that Tati suggests have supplanted the Hausmannian cityscape. Indeed, while the word "denim" may originate in French (from "de Nîmes", the Languedoc city where the fabric was milled), it is an ultra-American style, recognised worldwide. In the past 100 years, fashion (including denim, sweatshirts and sportswear) has been one of the main ways for the US to sell itself to the rest of the globe. And yet, with the closing of Cone Mills' White Oak factory in Greensboro, North Carolina, at the end of 2017, the US textile and fashion industries that perfected denim and so much more in the mid-20th century have, after decades of decline, reached an inflection point.
The plant, which Cone Mills had operated for 112 years, was the last in the US to produce selvedge denim, the hardiest and best-quality type of denim. With its legendary circa-1940s Draper X-3 looms and a history of supplying fabric to Levi's that went back to 1915, White Oak represented one final direct link to the country's fashion manufacturing golden age. "It wasn't just any denim factory," says Kiya Babzani, co-founder of the Self Edge shops, which carry high-end, vintage-inspired clothing and have branches across North America. "It was the one that supplied the factory that was producing the five-pocket jean 100 years ago. So the game is completely changed now. Does 'made in America' mean anything anymore if the original factory is gone?"
White Oak's closing isn't just significant because of the plant's history or how it will affect the production of selvedge jeans in the US. It's important because it represents a critical stage in the decline of the country's once-mighty textile and apparel industries. According to the US Bureau of Labor Statistics, the number of textile mills fell by more than half, from 5,637 to 2,808, from 2001 to 2016 (the last year for which data is available). And clothing-manufacturing plants decreased by an even greater amount in those years, from 15,478 to 6,787. Even these figures, however, don't capture the full scope of the issue.
Dr Christina H Moon, an assistant professor of fashion studies at Parsons School of Design in New York, says that both industries have actually been in decline since the 1970s. That was when changes in transportation, technology and communications allowed US companies to begin using cheaper factories abroad and trade unions started to lose influence.
A key indication of the decline was that, in the US, manufacturing jobs were becoming less desirable. They were unsafe and, with the oil crisis and economic recession, increasingly poorly paid. Although some Americans no longer wanted to do this work, the passage of the Immigration and Nationality Act of 1965 meant there was an influx of foreign labourers to cities such as New York who were willing to take these jobs without union power.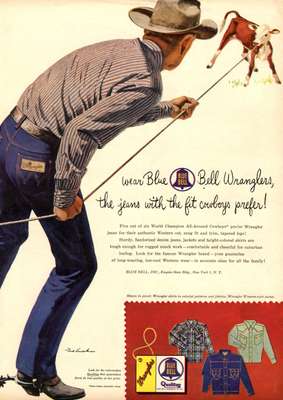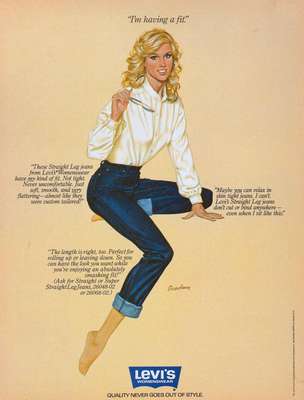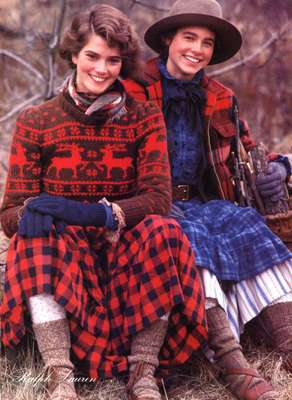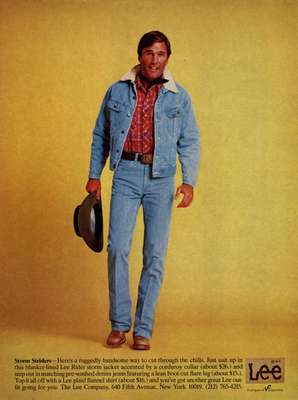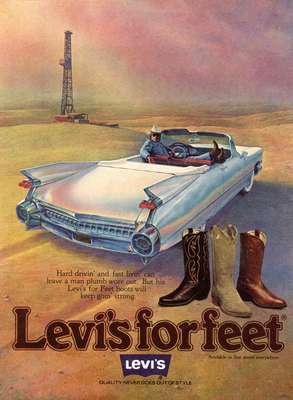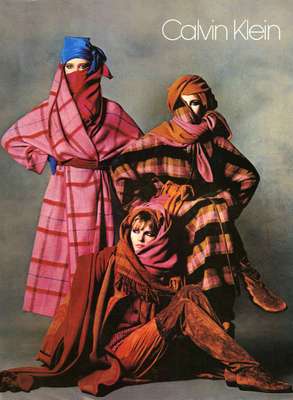 "They were not good jobs," says Moon. "[But] suddenly you had this huge labour force coming to the country who were willing to do anything because there were no alternative options for them, or any kind of mobility." And so factories got away with continuing to offer subpar conditions.
The downturn accelerated in the 1990s: with Nafta's ratification, and the increasing industrialisation and proliferation of special economic zones in developing countries such as Mexico and China, many more US manufacturers offshored their factories or were undersold by cheaper competition from abroad. Larger companies that manufactured in the US, such as Levi's and The Gap, moved a chunk of their production overseas.
Beyond denim, many other kinds of clothing now prized by vintage collectors were once made in the US: Champion's reverse-weave sweatshirts; hand-sewn Goodyear-welted shoes from companies such as Florsheim; Converse's Chuck Taylors; and outdoor wear from The North Face, Patagonia and a multitude of smaller brands such as Sierra Designs and Camp 7. Many of these companies still exist but, with a few notable (and now costly) exceptions like Alden shoes, the majority manufacture abroad. Whole industries have essentially disappeared from the US. Seattle's Crescent Down Works, for example, is one of the last companies to make down jackets and vests in the US, both under its own name and for other labels.
In many cases the textile mills that supplied these companies with loopwheeled jersey, duck canvas and other crucial fabrics have also gone. These days, Moon says, US mills "simply don't have the technology and capital investment to stay competitive against textile innovations and technologies coming out of other countries." Moreover, there's a lack of educational grounding on offer at many of the design universities in the US. Textile-manufacturing skills are being lost and there's no real investment in training the younger generation.
"At Hong Kong Polytechnic and at universities across China you'll have a building devoted to the history of looms. There's a real interest in manufacturing's part, and changing technology, which those students have access to. And that's where the innovation comes from: understanding the history of manufacturing," says Moon. "At RISD, Parsons, Fit or many other US design schools, I don't think there has been a serious interest in that type of knowledge or history until fairly recently."
Clothing manufacturing in the US looks equally bleak, according to Moon, because of a lack of trade laws or other federal support for the industry. Also, as shoppers, "we care about consuming more, in greater volumes, at cheaper prices than we do about how it's being made, or by whom". And while there are still factories scattered throughout the US, most of the larger ones that remain in operation are in LA and New York. "We still do it in New York," says Daiki Suzuki, director of menswear brand Engineered Garments. "But I don't recommend it anymore. It's too expensive to make, and no one understands how hard it really is or appreciates what it all means." In the 18 years since Suzuki began manufacturing in New York, he says, the main change has been that there are now fewer options. He still uses cotton canvas and synthetic materials from mills in the US but "the quality of textiles now is not as good as it used to be".
These challenges may be why many other US brands would rather make most of their clothing abroad. Calvin Klein has been justly praised for its bold reinvention under its new chief creative officer, Belgian designer Raf Simons. Playing up the label's connection to Americana, Simons has incorporated vintage quilts, cowboy boots, and marching-band uniform-inspired shirts and trousers. But this connection to the US only extends so far. As with many other luxury houses, the company relies on Italian facilities to produce its runway collection, Calvin Klein 205W39NYC, and manufactures many of its diffusion lines offshore. Ralph Lauren, another label that has long explored every facet of a mythologised American way of dressing, makes many of its high-end items in Italy, with other pieces sewn in China, India and Mexico.
"What fashion manufacturing in the US once was probably won't come back," says Moon. "But it can be reimagined in different forms, although not on the scale it once had. It's never going to be an 8,000-person h&m factory. But it can be a 500-person factory, or communities of small producers in regulated associations, where people are paid a decent wage and they're not working in shitty conditions. I have seen examples of this around the country, mainly in LA. But they are unfortunately not supported by the government, lawmakers or the corporations who set the stage for profits and rules."
In order for the US textile and fashion industries to truly re-emerge, the government, universities, larger firms and smaller producers would need to forge alliances. "Partnership is quite important, actually: research, the development and protection of industry, and laws and regulations to support them," says Moon.
Whether these parties can join forces to help save the textile and fashion industries is an open question. If recent history is any indication, these industries may not be around forever. And even if they are, the nation's manufacturing scene is unlikely to return to its glory days. "The thing that's sad about Cone Mills' closing is that the rest of the factories that make denim are just factories. They're not romantic," says Babzani. "But White Oak wasn't like that. When you got there, you stepped into this important, beautiful place. The sounds, the smells, the sights, the whole thing – it was just unbelievable. And it's so sad that now, every factory is just a factory."
Some higher-end American brands, including The Row, John Elliott and Simon Miller, insist on producing clothing in the US, and their customers are willing to pay a premium for that provenance. But too many US labels – even those whose brand DNA is entwined with an Americana aesthetic – manufacture their most premium pieces in countries such as Italy. The most prominent of these houses, like Calvin Klein and Ralph Lauren, should turn a portion of their profits toward funding technical fashion education in the US – as luxury conglomerates such as LVMH do in Italy – and establish local production as an essential element of their brand. If they made these investments, it could lead US mills, suppliers and factories to again offer the quality the US textile and fashion industries were once known for. It would also provide these houses with an additional selling point: there is a sizeable group of shoppers who still want to buy clothes that were designed and sewn in the same place.