Destination / Australia
Ripe for discovery
After years of neglect, Mitchelton Wines has been restored to all its mid-century glory. We meet the father-and-son team behind the tasteful new hotel and vineyard.
When Melbourne-based entrepreneur Andrew Ryan was eight years old he asked his father for a favour. Having spent weeks designing a playhouse, he needed timber to build it. For most parents such a request would be testing but Andrew had an advantage. His father Gerry is the founder of Australia's largest caravan company, Jayco, and a dab hand at making things. In no time, a worker from Gerry's business cut a few wood panels to fit the playhouse's dimensions. "It ended up being a bit wobbly," says Andrew fondly. "But it was good of dad to do it."
Now, decades later, the father-and-son team are in the midst of an altogether more ambitious collaboration. The pair have transformed Mitchelton Wines, a 1970s vineyard north of Melbourne, from a crumbling relic into a tasteful stopover, complete with a new hotel, spa and gallery space. The revamp has been a boon for the nearby town of Nagambie, which was recently bypassed by a new AU$188m (€120m) motorway. It has also encouraged interest in the estate's previously overlooked architecture. "For years people have talked about Mitchelton's potential," says Andrew. "And when I came here I just had a great feeling. It's important to listen to your gut."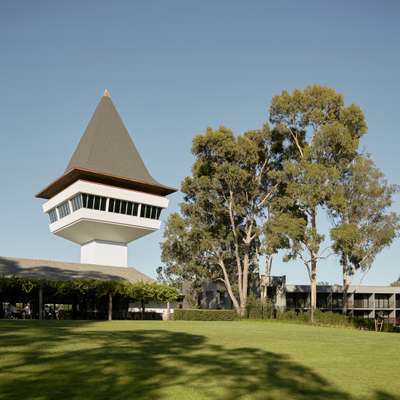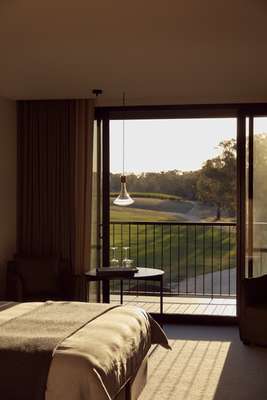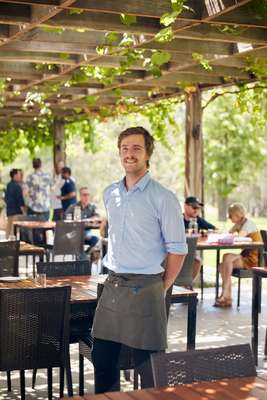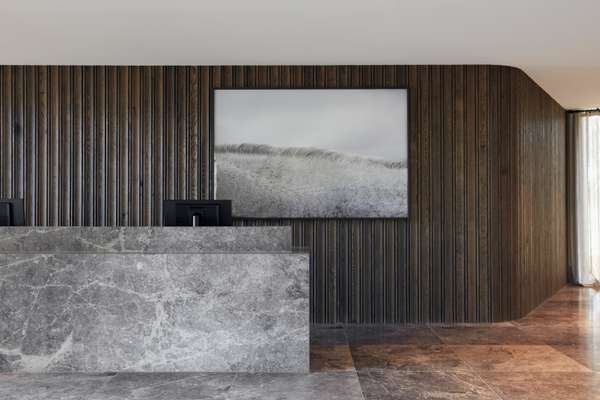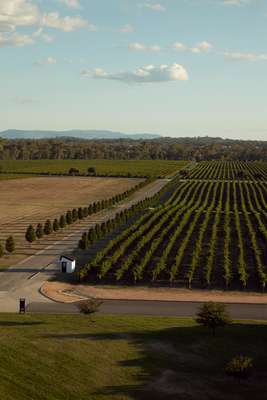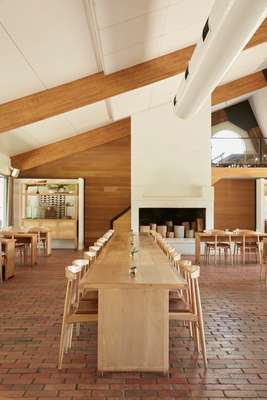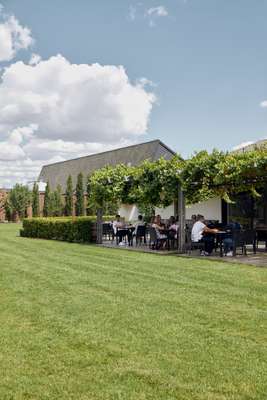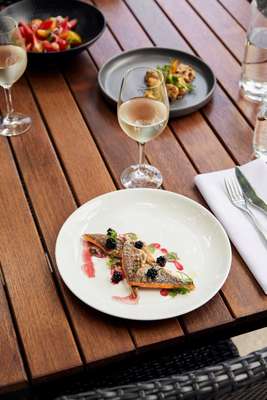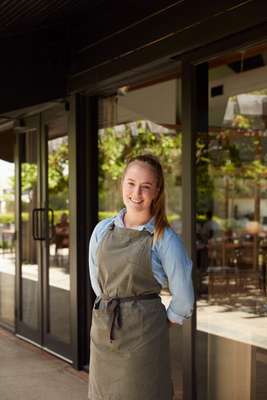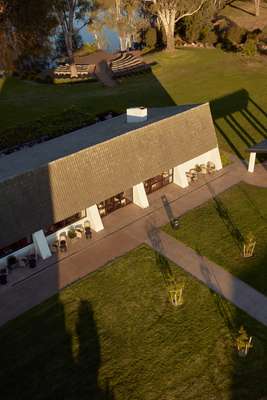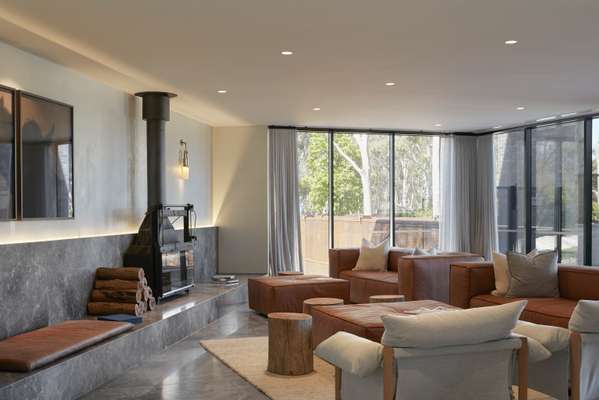 Situated on a crook in the Goulburn River, the Mitchelton Wines estate has 280 hectares of chardonnay, cabernet, riesling and shiraz vines. It was founded by veteran restaurateur Ross Shelmerdine, who was attracted to the site by the surrounding water's capacity to regulate temperatures. Shelmerdine's vision was to build a place that matched the grandeur of famous wineries in California's Napa Valley. To complete the design he enlisted mid-century architect Robin Boyd and then, when Boyd died before the property's completion, Ted Ashton to finish the job. What was ultimately built expertly balances experimentation with restraint. Swooping roofs create dramatic shapes against the surrounding gum trees, red-brick floors emanate warmth and, at the centre, a tall tower offers views over the rolling countryside.
The Ryan family bought Mitchelton Wines in 2012. It came about after Gerry purchased a farm nearby and began regularly visiting the estate with Andrew. At the time, the winery had gone through a series of ownership changes and felt tired. But Andrew and Gerry were so impressed by the passion of the staff and the quality of the wine that they became determined to take over. "They gave it new life," says Travis Clydesdale, Mitchelton's winemaker. "If you had seen this place before you wouldn't have recognised it."
One of Andrew and Gerry's most astute moves since purchasing Mitchelton has been to engage the services of Melbourne-based interior-design firm Hecker Guthrie. The company is responsible for reversing some of the missteps from the 1990s and filling the property with rich textures and natural materials. Hecker Guthrie was also instrumental in realising the winery's new 58-room hotel, which opened in December. The building brims with clever design: the bedrooms, much like the spa on the top floor, are bathed in neutral colours and springy woollen carpets, while oversized timber bedheads create a sense of comfort. "We didn't want to plonk an urban hotel into the middle of the country," says Hamish Guthrie, Hecker Guthrie's co-director. "Instead we hope people feel connected to the site."
Dan Hawkins, Mitchelton Wines' executive chef, wants to achieve the same thing with food. A tall Kiwi who has worked in some of Melbourne's most popular venues, he oversees the estate's riverside restaurant Muse. His dishes lean heavily on local ingredients, such as trout, wild blackberries and Mount Bernard olives. "We don't want to attract people from the city and then serve them food that they could get there," he says. "With a lot of our fish, for example, you could go out, flick a rod into the river and catch it."
Muse's wine list is predictably long. It offers diners a chance to sample some of the estate's best vintages, including two that recently won gold medals at the Royal Melbourne Wine awards. For Andrew, the praise has been particularly gratifying. High-quality wine, he points out, remains Mitchelton's core product, and when he thinks back to the people who have toiled in the vineyards over the company's history, he feels a deep sense of responsibility. "I don't want to stand here in 20 years' time and wish I had done things differently," he says. "Really we are just custodians of this place."
mitchelton.com.au
Mitchelton's best bottles
2015 Mitchelton Crescent
Grapes from the estate's oldest shiraz vines are used to make Crescent, one of Michelton's most popular blends.
2016 Blackwood Park riesling
This zesty riesling offers a hint of orange rind and has rightly garnered high praise.
2017 Preece grenache rosé
One of Mitchelton's most beloved wines, Preece was first popular in the 1980s. The rosé is perfect for long summer afternoons.