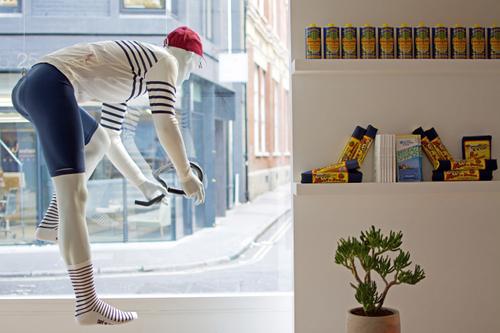 A decade after their cycling shop's arrival in Nice, founders Remi Clermont and Andre Stewart have decided to branch out across the Channel for their first international outpost (sans café, despite the name). "The idea is to bring the French Riviera to London – however difficult that is," says Clermont of the space close to east London's Spitalfields Market. Hanging on the walls are photographs of southern French climbs; on the racks are ultra-techy garments inspired by the rigours of pedalling through the mountains but smart enough to cut a dash through traffic.
Former kayak racer Clermont is behind the made-in-Europe clothing range, which combines details borrowed from different disciplines' sportswear with an occasional nod to the charming retro looks of the pelotons of yore.
cafeducycliste.com
For his latest retail endeavour Magnus Englund, the brains behind London design shop Skandium, has found a new partner in Finnish brand Moomin. Design is front and centre at the shop dedicated to the fictive trolls that have captured the hearts of children and adults for decades. "We wanted the products to be as beautiful as the original artistry," says Sophia Jansson, the brand's creative director and niece of the late Tove Jansson who created the stories and illustrations in 1945. The shop's display is a colourful contrast to its location in north London's Victorian Camden Stables.
moominshop-camden.co.uk
---
Berlin's best department store (for dogs and cats) is styled up in a rustic fashion that nods at its penchant for all things traditional without seeming twee. Sonnenberg flogs made-to-measure leashes, feeding bowls by Berlin's Royal Porcelain Manufactory and a smorgasbord of canine comestibles. The quality comes at a price, mind, so it fits that Sonnenberg is off Kurfürstendamm, where people go to see and be seen.
sonnenberg.berlin
---
4.
Hoppípolla
Pescara, Italy
Despite sharing a name with a ditty by Icelandic band Sigur Rós, Hoppípolla actually hails from Italy. Each month the founders ship a surprise package – with a design object, a print project, an illustrated product and a gift – to their subscribers. Plans to expand in Europe are also on the horizon.
hoppipolla.it
---
A few steps away from the Jardin Majorelle, this space was established to showcase founders Mouad Mohsine and Mohcyn Bousfiha's line of cosmetics. Made by a co-operative of women working on a farm that grows olives and prickly pears outside Marrakech, the beautifully scented scrubs, oils and soaps are the shop's centrepiece. Accompanying them on the shelves are also products by Morocco's best designers. "Our aim is to promote our country, our people and show the best of them," says Mohsine. After redeveloping an old print shop into this space last year, the pair are now opening up another floor to make more room for their selection of ceramics, textiles, woven baskets, and other objects true to the beautiful Berber craft tradition.
themoroccans.ma
---
Frustrated with a lack of tasteful tableware in Singaporean shops, Farah Siman and Ernest Ho set out to turn their passion for porcelain into a business in 2017. "There was Supermama, for example, or ceramics from Japan," says Siman. "But we wanted to stock more rustic things." Their showroom displays the contemporary pieces they've gathered from traditional porcelain-producing towns in China, Taiwan and Indonesia in batches of 50 or fewer at a time.
hotelhomeshop.com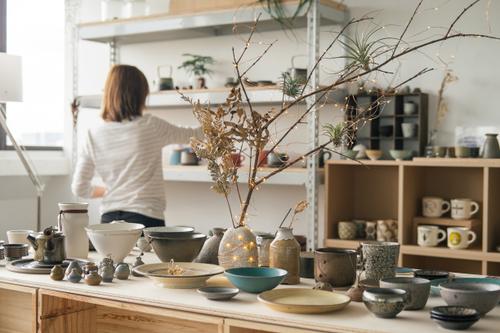 Books
7.
Letraset
By Adrian Shaughnessy
In its manual system of splicing typefaces together, Letraset's transfers defined a homemade look. Expect rare fonts from the company's heyday and a string of insightful essays that wax nostalgic about the art and timeliness of this rosily remembered medium.
uniteditions.com
---
8.
The Ladybird Expert series
Various authors and subjects
Ladybird books are back. Or rather they never went away but now they have an adult division publishing science, history and culture in familiar pocket-sized books featuring illustrations in that wholesome, hair-combed and home-knitted style.
penguin.co.uk
---
9.
Berlin Living Rooms
Dominique Nabokov
This is the final instalment of photographer Dominique Nabokov's trilogy of city sitting rooms, following projects in New York and Paris. We're treated to wide-angled eyefuls of those big Berlin pads that gave the city a rep as the playground of the international creative class.
apartamentomagazine.com
---
10.
Diego Rivera, The Complete Murals 
By Luis-Martín Lozano and Juan Rafael Coronel Rivera
The cliché goes that behind every great man is a woman, but Frida Kahlo's fame long outshone that of her husband Diego Rivera. Until now, perhaps? In this title, Rivera's murals depict the history of Mexico, from indigenous rites, to the daily plight of workers. Delightful justice is done to the expressive and naïve style that runs through Rivera's illustrious career.
taschen.com
---
11.
The Friendly Ones
Philip Hensher
Secrets swept under the carpet swirl back to bite a British and a Bangladeshi family in Sheffield. Hensher hit a mean run of form with The Emperor Waltz, a novel that time-travelled in effective and affecting style; he continues it here with a work of historical sweep and ambition.
harpercollins.co.uk
---
12.
American A, B, C, D: Authors, Interpreters and Composers Vol 1
A four-part retrospective on America in the 1950s and 1960s. Artists of all stripes interpret 80 black and white press images – from Amish houses to bus conductors to fishermen – with as many possible interpretations as images.
paripebooks.com
---
13.
In The Dark Room; Arkady 
Fitzcarraldo Editions
Brian Dillon's In The Dark Room – an autobiographical meditation on memory and loss – is a worthy republication. And Patrick Langley's debut novel Arkady explores youth in richly imagined surrounds.
fitzcarraldoeditions.com
---
Shopping list
This Andreas Kowalewski-designed Faro holder takes its name from the Italian word for lighthouse and casts a dim glow capable of helping the weariest adventurer feel at home. With a low-ish profile the solid wood-and-brass beauty won't overshadow dinner conversation and the flicker of flames does beautiful justice to the natural grain of the oak base.
caussa.de
---
Copenhagen-based Kaas' wooden kokeshi dolls of artists and pop stars show the brand's capacity for levity but its just-launched Fumario vase collection goes to show it's serious about form and function to boot. These petrol blue-hued ceramic beauties come courtesy of Kolding School of Design graduate Christian Troels.
luciekaas.com
---
Fukuoka-based Hightide's utilitarian Penco range of haulage and storage products have a simple set of priorities. Simple? Sure. Colourful? Count on it. Sturdy? Superbly so. Wipe-clean? Why not. These large Velcro-sealed carry-alls are made from waterproof PVC tarpaulin with an alluring old-style design that will help them weather the trends.
hightide.co.jp; scp.co.uk
---
A 85mm stainless-steel paring knife, peeler and potato-eye scoop and veg scrubber are all easily secreted within the simple silhouette of Suncraft's sharp-looking tool. The Japanese firm hails from the Seki region of the forest-rich Gifu prefecture where blade-making traditions date back some 800 years: a cut above the rest in kitchen companions. suncraft.co.jp
---
18.
Headphones
Bang & Olufsen
These Jakob Wagner-designed cans are a sound example of how far headphones have come. They pause when you take them off, have no need of wires and even cater to a better quality of transmission if you're the sort of soul to take a call through them. Far from fiddly, the Bluetooth interface pairs pleasingly, and the aluminium and natural leather cups (that take on a pretty patina over time) make the lightweight Beoplay h8i music to our ears.
beoplay.com
---
Sheffield-based blade-maker Stuart Mitchell used his 30-years of experience to transform co-founder Joe Fitzgerald's sketches into the product you see today. Does the knife have consumer cut-through? "Whenever we show people it gets a big reaction," says Fitzgerald. "We don't think there's many knives you can say that about."
theskalpel.com
---
Fukui-based brand Moheim's inventory ranges from seemly swing-topped bins to shapely wood-turned cups but its latest crockery served up a nice surprise at this year's Maison et Objet tradeshow in Paris. These Vietnamese-made table-toppers – textured on the outside and glazed smooth within – stack up nicely with the Japanese brand's handsome homeware collection.
moheim.com
---
If Nordic designers do one thing better than anyone else it's considering the quality of light and this Night Owl table lamp is admirable proof. Nicholai Wiig Hansen opted for a conical ash-wood base and oval shade that casts a flattering downward beam, which can be adjusted into one of four positions to better hide that pesky cable.
fritzhansen.com; skandium.com
---
22.
Knives 
Blenheim Forge x Another Country
Jon Warshawsky, James Ross-Harris and Richard Warner are the talented trio behind Peckham-based Blenheim Forge who teamed up with Marylebone favourites Another Country to make this rustic cutlery. The Santoku knife is made from Japanese steel that's clad in folded iron and capped with walnut or yew handles from Dorset.
anothercountry.com
---
23.
Gin
Willibald Farm Distillery
Despite its German-sounding name (a riff on a founder's ancestry), this jaunty yellow-labelled number hails from Ayr, Ontario. The inspiration of a trio of first-time gin-makers, the liquor is infused with juniper, coriander, cardamom, grapefruit peel, angelica root and caraway before being aged in American oak quarter casks – a process that gives the poky spirit its signature amber tint.
drinkwillibald.com
---
David Samuelsson started his Stockholm-based firm after being inspired by his chimney sweep grandfather, a man who undertook a grimy job but was perpetually well turned out. Samuelsson first cleaned up with a range of eco-conscious detergents before expanding the range to include soaps and shoe-care kits. Now we're all in a lather over its velvety hand-creams (free from petroleum, nasties and artificial colours, of course). Fir has a woody aroma while Tulip, perhaps predictably, hits an altogether more floral note.
tangentgc.com
---
Kaj Franck's functional and refined Teema collection for Finnish mainstay Iittala gets its share of praise but this dotty grey colour scheme adds depth and texture to the staple table set. The deep-lipped plates, burly bowls and expansive serving dishes have all stayed the same – as has the set's renowned hardiness and durability.
iittala.com
---
26.
Wooden cars
Kay Bojesen
Danish designer Kay Bojesen didn't monkey around when it came to toys for tots and many of his designs are finding new playmates today. These reissues of the maestro's 1937 Sedan have endured beautifully – their streamlined forms feel as modern as ever. They come in two styles: either untreated oak or painted beech.
kaybojesen-denmark.com
---
Film
Isle of Dogs
Directed by Wes Anderson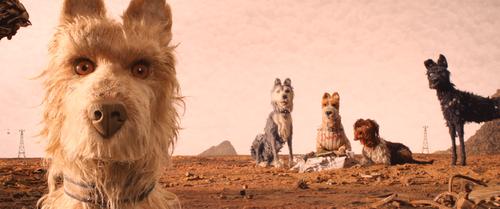 Anderson turns his dab hand for detail to a stop-animation adventure set in a Japanese future dystopia in which the feline-fancying mayor of Megasaki has had all dogs banished to Trash Island where the once-pampered pooches scavenge and squabble. Adventure ensues but all a mere vehicle for a witty script and stunning visuals.
---
Loveless
Directed by Andrey Zvyangistev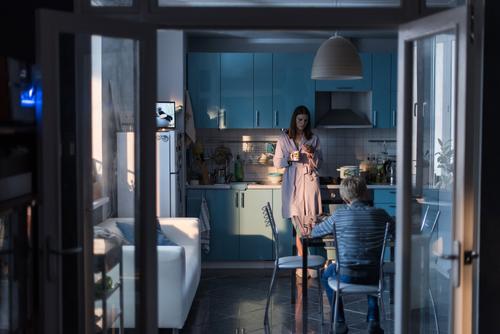 The parents of 12-year-old Alyosha don't care what happens to him after the divorce, so he runs away rather than face the orphanage. Andrey Zvyangistev paints a dark and claustrophobic image of Russia, where the illusion of traditional values clashes with the reality of loveless families, promiscuity and endless selfies. A gripping, sinister drama.
---
Sunflower Bean
Twentytwo in Blue
Back with a bang come Brooklyn's best, boldest and most beautiful with a second album that rocks, rolls, punks (a bit) and also channels some mega-melodic Fleetwood Mac vibes to swoonsome effect. God, Sunflower Bean are good: the best fun you can have with your headphones on.
---
As physicists scratch their heads over how something can both be emblematic of an era and yet also timeless, Tracey Thorn releases another stunning album as an example of just that. Through cool electronica, wise storytelling and banging beats, Thorn's latest is another short, sharp arrow to the heart.
---
The Portland string-picker returns for a tenth solo outing on which – shock! – Laura goes electronic. Well, a bit. Beats and loops are mixed up with that one-in-a-million facility to pluck melody from thin air. A touch of Everything But The Girl (thanks again, Tracey Thorn) to go with the Emmylou Harris. Bliss.
---
Q&A
Corine Stübi
CEO, Kissthedesign
Lausanne
Stübi's mid-century furniture shop and gallery Kissthedesign started in 2010. Last November she launched Le Salon du Design in Geneva, a two-day fair celebrating vintage design.
Where's the best place to find vintage furniture?
Design galleries are a good way to start. One can be lucky at flea markets too or even find a private seller.
You started a design festival in Geneva last year. Why?
I felt like the format was missing. Often we see fairs that are either flea markets or pricey fairs like Design Miami or Basel. With Le Salon du Design we want to celebrate high-end mid-century icons at the right price.
Why do you think mid-century furniture has stayed so popular?
When the pieces were designed people had a different approach. The makers stepped into new territory and experimented with form and materials. Experimentation meant products that still stand out.
Tell us about Swiss consumers.
Swiss customers tend to seek vintage furniture that looks impeccable, regardless of its age. Francophone parts of Switzerland prefer French design and German-speakers embrace Swiss heritage.
kissthedesign.ch