Lighting / Hamburg
Bright idea
Midgard, a lighting company revered for its functional design and beloved by the Bauhaus, has been given a new lease of life by a couple of mid-century devotees.
Everything's in motion at the Ply Lab showroom in Hamburg. Beyond a sun-speckled courtyard, in a former fish smokehouse, the slender Joke Rasch is moving chairs, shifting tables and rearranging displays. Laban, a caramel-coloured vizsla, follows her inquisitively for a moment or two before retiring to his bed by the fireplace. From there he can observe the growing number of customers persuing the furniture.
"Much is changing," says Rasch's partner, David Einsiedler, in between lugging chairs around. The couple first crossed paths 12 years ago when Rasch left London for Hamburg. They bonded over their shared love of mid-century furniture, Volkswagen vans, soul music and letterpress printing. In 2011 they co-founded Ply, a shop for vintage pieces and design classics, which was joined by an architecture and product-design studio.
Today the two are in the middle of revamping Ply Lab as a showroom for high-end brands such as Thonet and their newest acquisition: Midgard, a lighting company established by Curt Fischer in 1919, which is known for its functional design.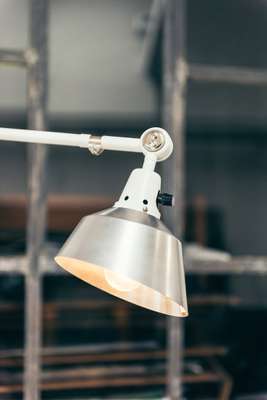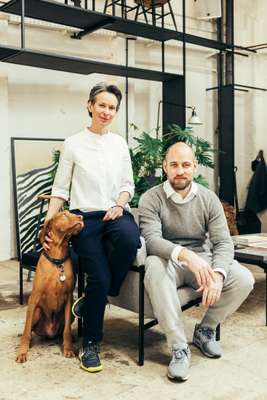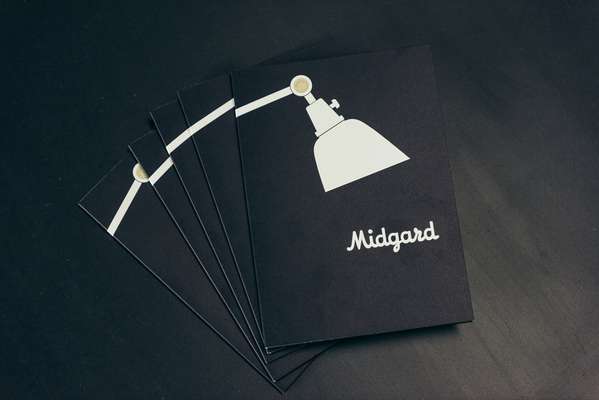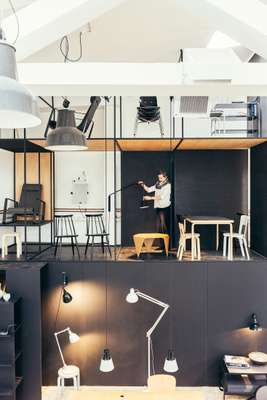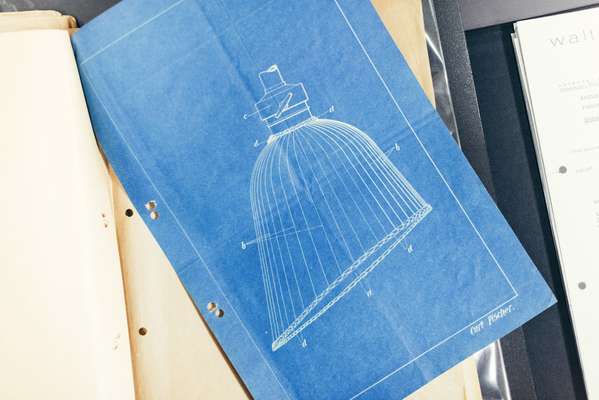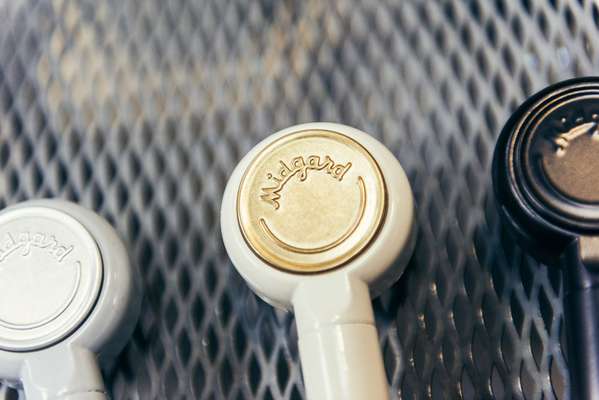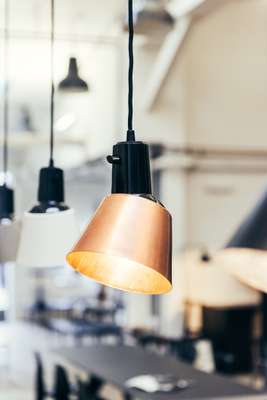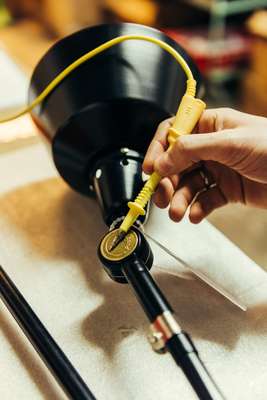 Einsiedler is an avid collector of vintage Midgard lamps – picking up his fair share on European shopping tours – so when the couple heard that the business was faltering they approached Fischer's descendants. After many rounds of talks the family agreed to sell the brand in 2015, complete with all rights, patents, archival documents, stock and machinery. Midgard lamps have been back in production since last year.
"Midgard patented the world's first adjustable lamp," says Einsiedler as he carefully takes a large file from the archive and pulls out an application featuring original drawings by Fischer, its inventor. "We have some 2,000 sketches in the archive as well as letters and old adverts," he says, selecting a missive from Walter Gropius, founder of the Bauhaus, Germany's most famous art and design school.
Midgard supplied the Bauhaus with lamps in the 1920s; the company's modular systems and functional industrial design placed it on a par with the most influential brands of the time and made it a natural fit for the school. "Midgard has the history and progressive philosophy for us to build on to take it into the future," says Rasch, noting that the workshop where the lamps are assembled today is only a few minutes away from the showroom.
"We wanted the lamps to be made the way they were in the 1920s," says Einsiedler, before he jumps into his recently restored Volkswagen T3 van and drives us the short distance to the Midgard factory, which shares a space with their warehouse.
A sharp hissing sound greets Einsiedler as a machine from Fischer's era presses together two steel tubes for the next lamp. Two of Midgard's original modular lighting systems have been reissued: the 500 and 550 series, based on the adjustable lamps that once furnished the Bauhaus school, as well as the Federzugleuchte, a spring-balanced lamp from the 1950s. The third addition, called the K831, is one of Einsiedler and Rasch's own creations, inspired by a classic design from German lighting company Kandem.
"We can make up to 500 lamps per month," says Einsiedler, adding that it won't be a problem to expand the one-room workshop if demand increases. Before its insolvency, Midgard manufactured for large clients such as Ikea; today the brand is focusing on quality not quantity. Nonetheless it's important for the reborn company to expand its portfolio of stockists. This May, Einsiedler is off to New York to showcase Midgard at the ICFF design fair and in the summer he's travelling to Japan and Australia to enlist more retailers.
"We don't want to make the same mistakes so we want to brand Midgard as a modern lighting system," says Einsiedler, pulling out his phone and launching the Ply app, which lets you see each Midgard lamp in your own home as a three-dimensional model. "What we want to do is combine Midgard's story and its illustrious history with forward-thinking technology," he says, adding that they are hoping to create their own LED illuminant for the lights.
Time will tell whether their recipe will lead to long-term success but so far Midgard's future looks bright. And with the expansion of the brand's presence in the new showroom, the company is finally getting the platform it deserves.Inspired by the success of Vitra, which has reissued many design classics over the years, Einsiedler and Rasch are busily reviving Midgard's collections. "Fischer was ahead of his time," says Einsiedler of the visionary founder. "It's incredible how well his creations work in today's world."