Architecture / São Paulo
House for the people
A monument to Brazilian modernism, this former department store has been transformed into a flexible community building that is revitalising São Paulo.
In chokingly dense central São Paulo the crystalline blue of a sprawling outdoor pool atop a skyscraper seems out of tune with the arid and monochromatic landscape. Yet Sesc 24 de Maio, a 13-storey building, which contains an art gallery, gym, children's play area and a free dental clinic (to name but a few of its amenities), is a vital addition to the city.
Since 1946 the privately funded Sesc (Social Service of Commerce) has aimed to improve the wellbeing of Brazilian trade workers and their families with a rich cultural programme and purpose-built venues, such as this new centre. "We are moving towards a model of social inclusion, of a more just and humane society," says Danilo Santos de Miranda, 74, regional director of Sesc São Paulo, who has worked with the organisation for three decades and was a driving force in getting this particular project off the ground.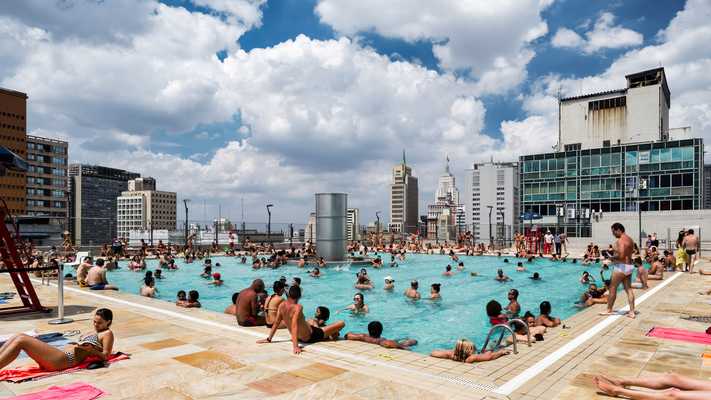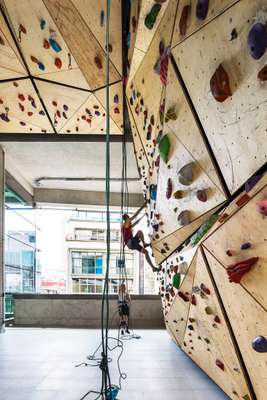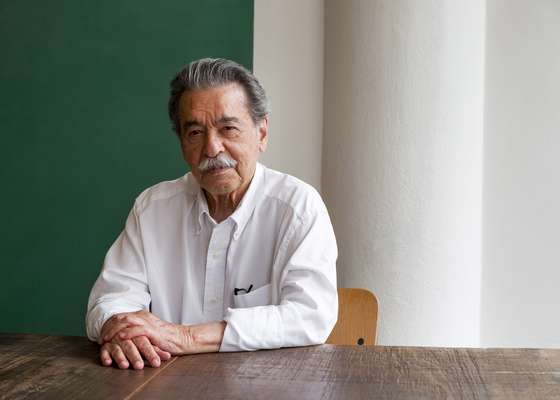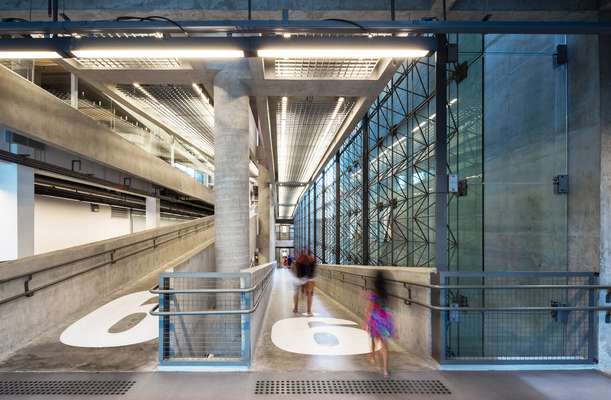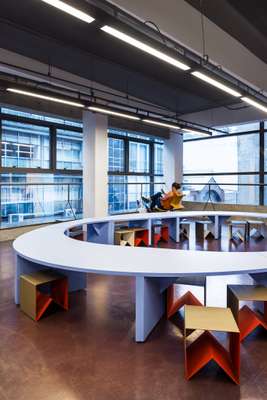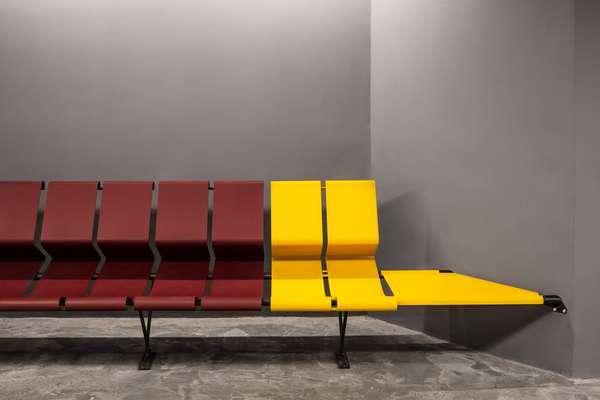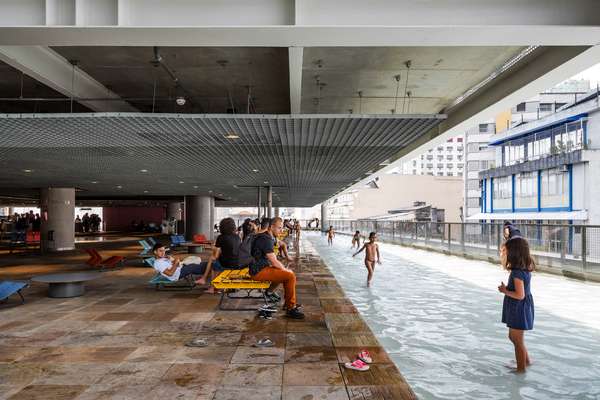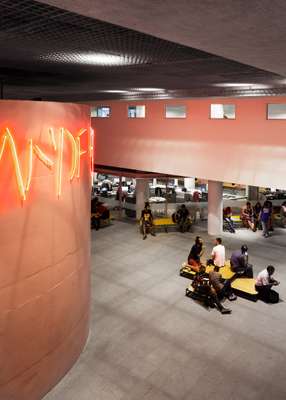 Santos de Miranda has been flanked by another senior pioneer of social change in Brazil: architect Paulo Mendes da Rocha. Now aged 89, his work has seen him pick up a Pritzker prize, the Venice Biennale Golden Lion and the Japan Art Association Praemium Imperiale. His engineering genius has been at the heart of some seemingly impossibly shaped (and much-loved) public buildings at home and abroad. He also hasn't been shy to voice opinions on empowering the masses through education and design; in the 1960s he was once removed from Brazil's prestigious FAU-USP university by the military regime for such views.
Santos de Miranda and Mendes da Rocha have laboured on Sesc 24 de Maio for 15 years after making an early decision to retrofit an existing 1940s department-store building rather than taking the typical "plough down and start afresh" approach. "The idea of occupying and transforming something pre-existing is not new," says the architect."From the Louvre in Paris, which was the former royal palace, to the headquarters of São Paulo's city hall – a business-turned-public building – there were plenty of benchmarks to look at."
The renovation has been a sensitive one, partially due to the concrete-and-glass tower's modernist leanings being so complementary to the Brazilian brutalism that Mendes da Rocha helped pioneer. "The liveliness and the use of space are made by people, not the architecture," he says."We chose to add ramps that crisscross and merge all floors as we understand that it's less intimidating to visitors," says architect Marta Moreira of MMBB Arquitetos, a collaborator on the project." These walkways produce a continuation of the sidewalk, which makes the entrance into the centre feel seamless for pedestrians," she adds, noting that some of the people using the changing and shower facilities here are the neighbourhood's poorest, who didn't have this small luxury until now.
Visitors are also blessed with an interior refurb that references the glorious years of Brazilian modernism. Much of the furniture was designed by Mendes da Rocha himself and the brightly coloured angular seating of the public library exemplifies one of the centre's best assets: flexibility. The architect had originally placed the library chairs in a circular format to promote social interaction but the didn't last long. Just a few days after the inauguration, guests dragged the seats to the building's edges, positioning them next to the wide windows overlooking the street. "Architecture's purpose, after all, is nothing more than to support the unpredictability of life," says Mendes da Rocha.
Liveliness at Sesc 24 de Maio is enhanced on the rooftop, where the pool with capacity for 400 people has remained busy since opening in 2017. But it's a couple of floors down, at a much smaller, slender mirror pool, where the building's flexibility is best observed. What was originally an aesthetic solution and a subtle way to protect the façade has been claimed by some of the building's youngest visitors as a sunny paddling pool. Rather than banning the unexpected practice, Sesc's management chose to embrace it. "Every fountain in any plaza of any city in the world should turn into a children's pool. And sometimes even an adult pool," says Mendes da Rocha, adding that this small alteration has become one of his favourite aspects of the building.
São Paulo can be stifling and crime is still rife. This building has reinvigorated a busy downtown corner and brought a more relaxed pace of life to the urban jungle. Yet it is Sesc 24 de Maio's empowerment of society's most overlooked through clever architecture that will make the greatest impression on the city.