Big Interviews / Global
Looking for answers
What does it take to be a great designer? Is fussing over furniture distribution crucial to the success of your brand? These issues – and more – are tackled in conversation with three industry heroes.
The design industry is large and ever-expanding yet across its disparate disciplines, from furniture-making to architecture, it is a similar mindset among its pioneers that sees the cream rise to the top. Key ingredients used in forging this success include: attention-to-detail; a comprehensive understanding of the market; and, perhaps most importantly, a good work ethic. Don't believe us? Well, to back up this theory we've asked three of the industry's most noble names to share views on reaching (and staying at) the top of their chosen professions. From a meticulously minimalist industrial design lab in Tokyo, where visionary work is turned out daily, to the shimmering showroom of one of Italy's most progressive furniture makers, we pinch some pearls of wisdom from design's biggest names.
1.
Oki Sato
The head of Nendo design on keeping busy and keeping it simple.
A lesser person might collapse under Oki Sato's workload. The 40-year-old head of Tokyo design studio Nendo works on dozens of projects simultaneously, has won multiple awards, written books and been the subject of several retrospective exhibitions. He has designed everything from shopping centres (Siam Discovery) to beer cans (Kinkura) and is in demand at home and abroad (half his clients are overseas).
Born in Toronto, Sato studied architecture at Waseda University in Tokyo before founding Nendo in 2002. Always accompanied by Kinako, his half-pug, half-chihuahua, he maintains a relentless pace, managing a studio of 30 designers in Tokyo and an office in Milan. His office in Akasaka is on the upper floor of a building designed by Kenzo Tange in 1977, the year Sato was born. Downstairs is a striking stone garden designed by Isamu Noguchi for the Sogetsu Ikebana School and a café designed and run by Nendo. Sato's output is unstoppable; he is a designer who is always moving forward, never sticking to one form or material, switching between products, furniture and, increasingly, architecture.
"I'm usually working with 70 or 80 clients on about 400 products," says Sato. "If I was only working on three or four projects it would be hell for me; I would think about them all the time." We meet him as he is preparing for Salone del Mobile in Milan, where Nendo is holding its own exhibition with Japanese companies, as well as launching new items including a wooden chair with Fritz Hansen and a living room collection for Minotti. The year ahead looks busy too: upcoming projects include a joint exhibition in Australia; and a new café and shop in Daikanyama for Japanese fashion operator Onward. Fortunately he was able to find time to squeeze us in too.
MONOCLE: How did an architecture graduate move straight into product design?
OKI SATO: Nendo really started in Milan; I went there on a graduation trip in 2002, Salone was happening and everyone was talking about design. Architects were designing coffee cups for Alessi and everything was borderless. I showed at Salone Satellite [for young designers] in 2003 and 2004 and met people like Maddalena de Padova and Giulio Cappellini. They became like my teachers; I would go to Milan every month, presenting ideas to them. I still go to Milan almost every month apart from August.
M: What is a typical day for you in Tokyo?
OS: I wake up at about 9am, take my dog for a walk and come into the studio at 10. I have my coffee downstairs, check emails and have meetings, meetings, meetings. I used to go to the same soba restaurant every day for lunch but they've closed so I'm looking for a replacement. I don't go to dinners or parties. I go home at 10 or 11pm and then start working on my own. There's nothing in my house, just a dog, a bed and a few books. It's like an empty hotel.
M: That sounds like a tough regime.
OS: Routine is very important for me. Every project is different so I have to be able to adapt. I always wear a white shirt and black trousers; I have 40 white shirts – I order them online from Uniqlo – and 10 pairs of the same Adidas Stan Smiths in black. I don't go shopping and I don't need anything – I have more than enough.
M: How does the design process work for you?
OS: I come up with ideas and show them to my designers. If they're not happy I think of more. Then I show the client, work on sketches and move directly onto 3D printers. I've almost gone bankrupt buying new machines. We have seven 3D printers working 24 hours a day. It's really important for me to use physical models. As a designer it's important to be optimistic and not get stuck on particular ideas. By letting them go, a new idea might come up; it's like breathing, inhaling and exhaling.
M: Who has influenced your work?
OS: It was inspiring to work with Issey Miyake on the Cabbage chair in 2007. He called me up and said his company was throwing away a lot of paper; it's a byproduct of the Pleats Please process. We'd come up with ideas and try different things. At one point he said I should stop because the chair looked perfect. I felt that, functionally, it wasn't working and wanted to keep going but he said, "No, it's finished already." As an architect I was taught to see the goal first but with Issey Miyake there wasn't a single goal. He works so freely. Projects rarely go to plan but after that experience I learned to relax and enjoy the process.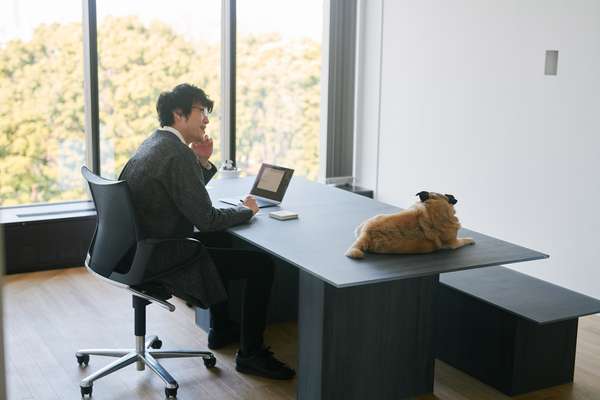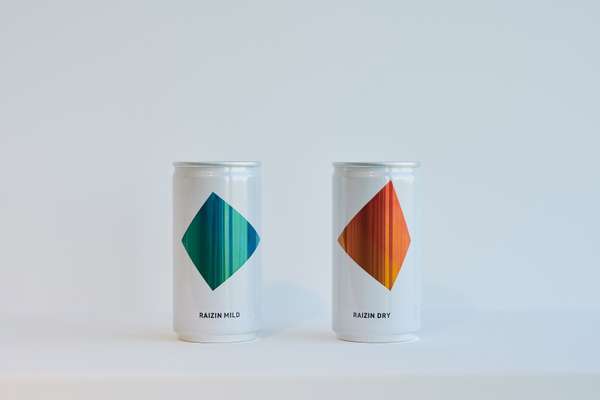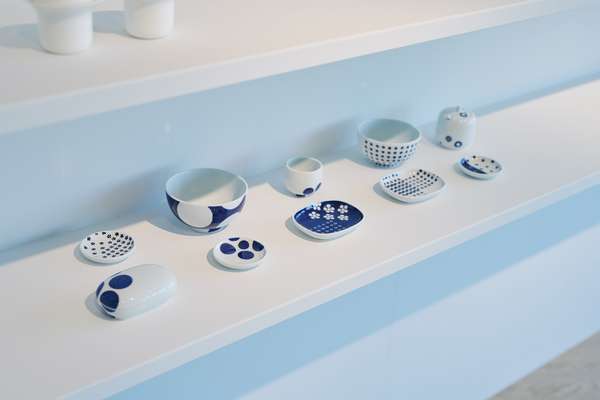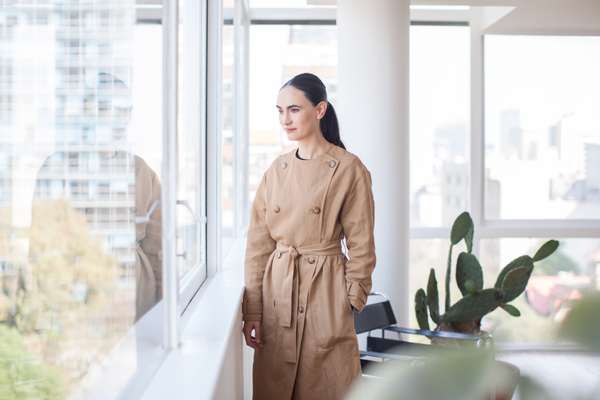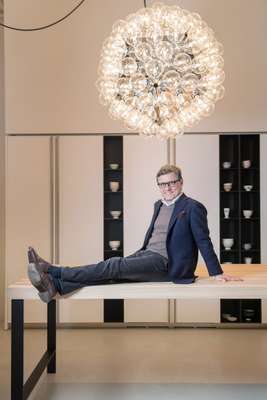 M: There have now been several Nendo retrospectives. How do you feel looking back at your work?
OS: I'm not interested in my pieces from the past; I always look to the future. Maybe that's why I don't want to have my work at home or in the office because I'd start thinking about things that have nothing to do with my life any more. I want to focus on what I'm doing now.
M: You once said that Nendo's work occupies a space somewhere between poetry and industry. Is that still true?
OS: I said that [laughs]? Emotion is important in design; it can become cold if it's too minimal. There should be humour and an element of surprise. Design has to be friendly; it's another thing Issey Miyake taught me. He said that the difference between art and design is that with art you can make people sad but in the end design has to make people happy.
---
2.
Frida Escobedo
The Mexican architect making her mark in London.
Frida Escobedo happily embraces the fact that a work of architecture is never finished. It is the informal buildings of her country that have shaped the 36-year-old's understanding of her discipline: the flexible nature of Mexico's self-constructed houses, which grow and shrink with families, reinventing themselves with every generation. Since opening her architecture studio in Mexico City in 2006, Escobedo and her team of eight collaborators have been involved in projects that aim to positively densify and reinvigorate forgotten urban spaces.
Escobedo's first major public commission was the La Tallera Siqueiros cultural centre in Cuernavaca, which involved turning the workshop of the famed Mexican muralist David Alfaro Siqueiros into an art museum and opening its courtyard onto an adjacent town square. A library, shop interiors for Aesop and food hall followed soon after, while her temporary installations have popped up at architecture festivals around the world, including the Venice Biennale of Architecture.
This summer, with her commission to design the Serpentine Pavilion 2018, Escobedo aims to bring a decidedly Mexican flavour to London, drawing on the architecture and history of both her country and the UK capital. Opening in Kensington Gardens on 15 June, the temporary pavilion will feature a courtyard with a rectangular pool that's partly enclosed by a mirrored canopy and lattice walls made from dark British-made roof tiles. The courtyard, which references the Greenwich meridian – the line of longitude at the Royal Observatory – changes dramatically throughout the course of the day due to the interplay of light, water and the pavilion's geometric form.
Dealing with locality and the passage of time, the design showcases the language of an architect whose body of work is anything but short on words.
MONOCLE: You're from one of the world's densest cities but beneath the chaos is a rich architectural tradition. How has being Mexican marked you as an architect?
FRIDA ESCOBEDO: In Mexico City there's a tendency to adjust and customise, which creates an interesting overlap of things: you have layers of the precolonial city, the colonial city and the modern city, blending with self-construction housing and our own interpretation of modernism. Mexicans manufacture spaces not just in terms of need but in terms of expressing aspirations through aesthetics. I like seeing these aesthetic decisions in Acapulco, for example, where modernism is adapted into something so tropical in every sense, in that it becomes almost violent. It's this improvised environment that has influenced my work.
M: Your past projects include a museum, library and food market. Where does your interest in public commissions come from?
FE: Sometimes we feel like cities are designed by architects but they aren't: it's urban-planners, politicians and real-estate developers, and that's not necessarily a good thing. We don't take a look at the fact that people are designing their own houses, even though it provides a lot of information about how to be more efficient in terms of building space. The way I see my discipline comes from my master's degree in art and design and the public domain. I want to engage with different [elements of the] public, asking questions about who's using the architecture. It's a form of language, a way of better understanding how we move in space.
M: Is your participation in architecture biennales an extension of this idea?
FE: Biennales are conversations about what architecture is and where it's going. They provide room for experimentation that can't be done in bigger buildings – and then there's this attractive part whereby the public come and engage with this experimentation, which would otherwise not happen. Temporary architecture allows for ideas to be tested in order to then be applied to permanent structures.
M: The Serpentine Pavilion offers these opportunities. What themes did you explore in your design?
FE: Reflection is one of the recurrent themes that we are exploring at the studio. Mexicans have a schizophrenic relationship with water. On the one hand we drained the lake to build what is now Mexico City; on the other, we created reflecting bodies of water next to precolonial temples. The pool inside the courtyard of our Serpentine Pavilion adds a shimmering effect, allowing the sky to come in. We also play around with the awareness of self in space and time – the Platonic concept of the distorted perception. The structure consists of a Mexican-style lattice of British cement roof tiles that diffuses the views into the park. It was about creating porosity, so that the pavilion's shape could absorb different contexts. Even if it's placed in London this summer it will be sold on to a more permanent location elsewhere, where it will keep communicating this idea of locality and complete dislocation with the place.
M: You're the second solo woman to design a Serpentine Pavilion since Zaha Hadid's inaugural pavilion in 2000. Is it time for women in architecture to become more visible?
FE: I grew up in a family surrounded by amazing women so this is very present in my head. I'm in a privileged condition where the field is changing fast. In the previous generation the only female-led office in Mexico was Tatiana Bilbao's and before her there were none in the history of the country. Now more and more women are founding studios. I don't do this work myself though: our team is composed of both men and women. It's more about changing the way architecture is perceived. It's no longer about the monumental: it's about strong gestures. I'm glad to see these opportunities given to architects on the periphery, male or female.
---
3.
Roberto Gavazzi
The head of Boffi on refined design and enlightening the consumer.
When Roberto Gavazzi took the reins at high-end Italian kitchen maker Boffi in 1989 he encountered a classic family-owned business. While its space-saving kitchen cabinetry had been well made since its inception in 1934, it was the home market that accounted for the vast majority of Boffi's sales. Three decades on and Gavazzi has transformed the company into a contemporary brand that sells 85 per cent of its collection abroad.
With modular kitchen systems shaped by industry luminaries such as Piero Lissoni and Patricia Urquiola, Boffi has become a name sought for prestigious projects by top developers and architects. But design is only part of the story. Gavazzi's expansive mindset has been the driving force behind the company's ongoing success. A bricks-and-mortar strategy has been key to the company's growth with the rollout of a global network of smartly designed mono-brand showrooms that today number more than 60.
Gavazzi's effort to pique the interest of discerning homeowners and introduce clients to the brand's extensive menu of special features and finishes is handled via these purpose-built spaces, from Shanghai to Los Angeles. Expanding the product range has also been a goal for Gavazzi, who has increased the company's bathroom and wardrobe offerings and most recently he has turned his eye to acquisitions. In 2015 Boffi bought the prestigious Milanese furniture brand De Padova to add standalone furniture to its arsenal. Last year it made a small but significant move to acquire the young Danish design company ma/u Studio, known for its modular shelving and storage systems. It's a sign that Boffi and Gavazzi are firmly future-focused.
MONOCLE: What is the strategy behind your recent acquisitions?
ROBERTO GAVAZZI: We want to be seen as a solution-provider, not merely a seller of furniture, and we want to be associated with a sophisticated, contemporary design that will still be appreciated 20 years from now. With De Padova and founder Maddalena De Padova the winning strategy was, like ours, not to be influenced by trends but to offer long-lasting designs where the concept is more important than the name of the designer. With Boffi's collection you have a lot of flexibility to customise, whether it's the material for a countertop or a special type of finish. ma/u also has a very clean, contemporary look with modular shelving that we will now adapt for use in our kitchen and bathroom range. Together the three brands integrate very well.
M: How is the Italian furniture industry changing?
RG: You see more consolidation. You have private equity funds investing in our sector to create these groups and they are being aggressive. We have many small companies in the furniture sector but to grow now you need to expand internationally and that can be expensive. You need distribution and it costs money to create your own network. You see big American office companies paying more attention to design. They want to buy producers or are looking for suppliers. They need a high-end offering because now companies that want to decorate their high-end office spaces are looking for more domestic-type furnishings.
M: How important is Italian manufacturing to your company?
RG: We are based in the Brianza region [north of Milan], a sort of Silicon Valley for furniture. This region, and surrounding areas like the Veneto, are where we produce for our three brands. It is famous for businesses working with different types of wood and metals, joinery and the treating of materials with special lacquers or finishes. We always look for new ideas, unique solutions, and here you have suppliers that can produce in small quantities with excellent quality. For example, we heat-treated acacia wood for a Boffi kitchen worktop to give it a warm rich look. This year we will work with Bonacina, an expert in wicker furniture near Como, to make a special armchair for De Padova.
M: Where do you see growth?
RG: In general the traditional European markets still offer opportunities and it's where our shops can attract new business. We see good numbers in the US for both residential and contract work. In the future in Asia, mainly in China, we are betting on an incredible expansion of our business. China is a gigantic market and we've already seen growth opportunities there with the consumption of high-end goods like fashion and cars. In this market, we have to work with architects who can educate the customer to understand the difference between a high-end design product and a copy. For contract work here we participate only in high-level projects where there are good margins, working with well-known design names like Zaha Hadid Architects and Herzog & de Meuron. In the contract field, we can now furnish lounges in hotels and museums with pieces from De Padova.
M: What keeps you up at night?
RG: Distribution is the most important thing. If you distribute well you have most of the job done. So you need nice showrooms in nice locations in the right cities with the right people. Because selling this level of sophistication, with kitchens that are very customised, requires incredibly well-trained people. We have project managers who are like architects, who work with customers and their architects. You have to perform consistently because the sale takes months compared to selling a high-end car or complex mechanical wristwatch that might cost the same but takes a relatively short time to sell.