Photography / London
Outside the box
Pop-up gallery Black Box Projects is heading to Photo London. Meet the team and, opposite, see what other galleries have planned.
Steve Macleod is a Scottish photographer who lives and works in Essex, the English county that has provided him with subject matter for various series of work. However, Macleod seems to have found his richest seam of form in the Emirati portion of the Empty Quarter, the huge desert that drifts into Saudi Arabia, Yemen, Oman and the uae. Hala is Macleod's solo show of works shot among the rocks, sand, scrub and searing heat, and is possessed of a timeless Holy Land look. Hala means "aura" in Arabic and the work shimmers with heat: the focus pulls back and forth between foregound details of rock formations or oases and heat-hazy backdrops. "For hours I watched the light," says Macleod. "And by searching into a void of nothingness I experienced something that went beyond photography." Viewers will too. These works, at their largest, are vertiginous, vast and engulfing.
The London gallery representing Macleod, the newly formed Black Box Projects, will present Hala as a solo show at the Photo London fair in May. Black Box first opened in a temporary space in Soho in March and will eventually land more permanently at Cromwell Place, a gallery, storage space and studio slated to open in South Kensington in a couple of years.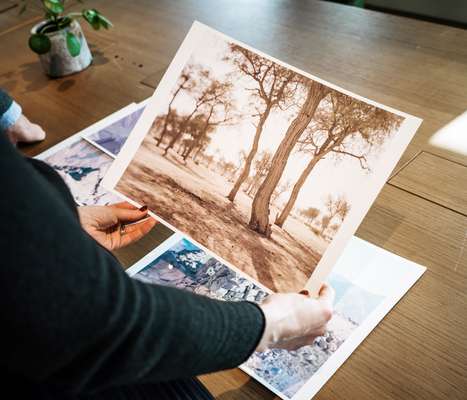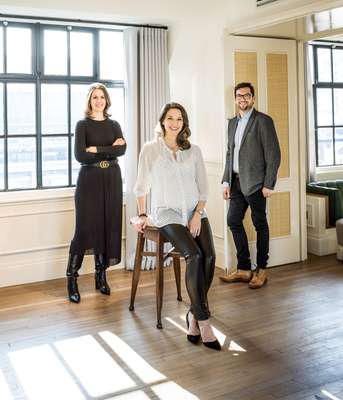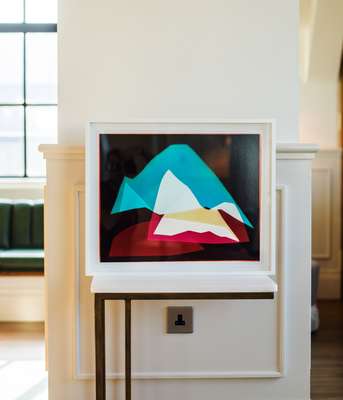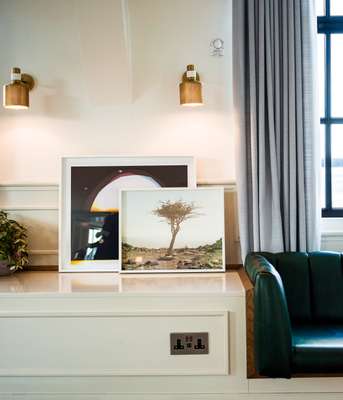 "Photo London is perfect timing for us to show what we're about," says co-founder Kathlene Fox-Davies. "We're trying to reinvent what a gallery at this level can be." Fox-Davies and her co-directors Anna Kirrage and Jim Edwards come from a mix of the gallery, private art advisory and consultancy worlds. "People ask, 'Are you a gallery?'" says Kirrage. "And we say, 'Sure, just not always in the same space.'"
Besides Macleod, Black Box represents US artist Liz Nielsen who, working from her studio in Brooklyn, manipulates negatives with colour, cuts and unlikely sources of light in her sometimes not-so darkroom. Nielsen's geometric, colourful work seems a precise balance to Macleod's landscapes.
"We're a gallery that right now can mount very focused shows," says Fox-Davies. And Black Box Projects is nothing if not focused. You will see it grow. But for now, in May, get lost in the desert with Steve Macleod's epic pictures.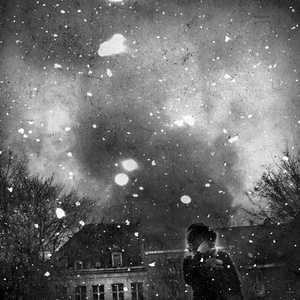 1.
Martijn van Pieterson and Annemarie Zethof
Ibasho Gallery
Antwerp
"We are bringing a mixture of works by well-known Japanese photographers such as Daido Moriyama and Toshio Shibata but we're also very excited to show work by younger, very talented artists; Miho Kajioka, Hideyuki Ishibashi, Tokyo Rumando, Motohiro Takeda and Hiromi Kakimoto. We would like to highlight a couple of the younger photographers.
Firstly Miho Kajioka, a female photographer from Kyoto, educated in the US, who creates dainty poetic works of the beauty in daily life. Hideyuki Ishibashi is a young Japanese artist living in Lille, France, whose works look photographic but are intricately composed of thousands of pieces of images collected by Ishibashi from old photographs found at flea markets and the internet. Through this working method Ishibashi questions the way we look at photographs."
Pictured: Hideyuki Ishibashi, 'Présage 7', 2014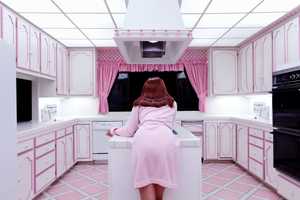 2.
Hannah Watson
TJ Boulting
London
"We're presenting new work by Juno Calypso and Maisie Cousins, two very exciting young female photographers. I showed them together last year in the Discovery section so this year we return but in the main fair. Due to the layout of the fair in Somerset House I think we have the smallest room but in a great location; it will be like the hidden gem to stumble upon. Seek and ye will find…
Juno Calypso will be showing work from her new series that forms her forthcoming solo show. She is most known for her self portraits in honeymoon hotels and this new work will continue the self portraits but in a very weird and surreal new location: a Cold War bunker near Las Vegas. It's like a Vegas home but 26 feet [8 metres] underground. The solo show at the gallery opens Tuesday 15 May to coincide with Photo London."
Pictured, below: Juno Calypso, 'Subterranean Kitchen', 2017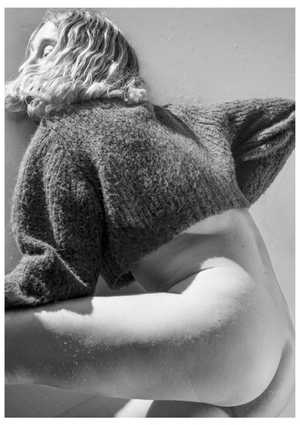 3.
Chantal Webber
Webber Represents
New York and London
"We're returning to the fair with a presentation of new works by artists Senta Simond, Theo Simpson, Daniel Shea, Thomas Albdorf and Marton Perlaki. There's quite a mix of portraiture and architectural imagery, including some really great video pieces.
We represent predominantly younger artists whose practice extends into commercial and fashion. All the artists on our stand are conscious of the final presentation and medium of the finished object, whether that be in the materiality of the print or frame, edition size or scale.
Our most recent gallery signing is artist Senta Simond, whose approach to portraiture is so fresh and the angles so considered that the pieces will look fantastic on the stand."
Pictured: Senta Simond, 'Rayon Vert', 2018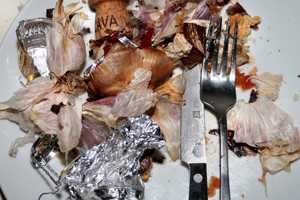 4.
Arturo Delgado
Almanaque Fotográfica
Mexico City
"We are proud to bring three awarded Mexicans and a Russian, representing three generations of contemporary imagery; artists using photography as an authentic language of contemporary visual arts. From the pre-eminent Pablo Ortiz Monasterio we have a striking politic, poetic and intense contemporary documentary piece: 'Border's Walls, Tijuana'. From l'enfant terrible Jesús León there's a fresh and intimate approach to excess, sensuality and lendemain; there's Tania Franco-Klein's acclaimed series Our Life in the Shadows; and a piece from the iconic series Restricted Areas by the multi-award-winning Russian artist Danila Tkachenko."
Pictured: Jesús León, untitled, 2014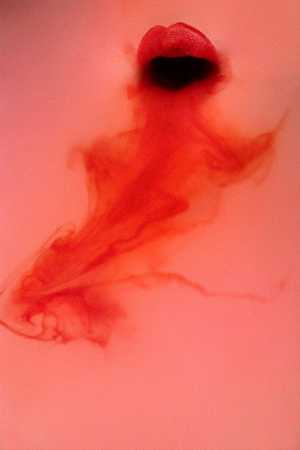 5.
David Fahey
Fahey/Klein
Los Angeles
"We are featuring two women from our Future Feminine show: Amanda Charchian and Remy Holwick. Holwick spent two years on Savage Ranch, a cannabis farm in California, documenting Love Bailey's gender transition as well as the lifestyle of living one's fantasy. Holwick's experience as a longtime fashion model and feminist activist informs her work, often exploring themes of sexuality, power and manipulation. Charchian creates work with a feminine sensuality that celebrates the erotically charged. Her abstractions of intimacy explore the intricacies of our relationships with the feminine lens."
Pictured: Amanda Charchian, '7 Types of Love'/'Agape 4', 2017
Photo London: 17-20 May