Music / Los Angeles
Seeking harmony
Kamasi Washington used to be called a lot of things but now he's called the saviour of jazz. We meet the saxophonist, bandleader and producer at the vanguard of a brave new musical world.
Outside the small rehearsal space in Inglewood, passenger jets in the final stage of their descent hum as they aim for LAX a few miles away. Inside, bass drum beats from two kits hammer into the chest, accompanied by a stand-up bass line and the soaring, growling melodies of Kamasi Washington, playing a saxophone his father gave him when he was 14.
There is rhyme and rhythm to the session: subtle nods and cues, shared looks and dips of the shoulder. The band's first rehearsal since finishing Washington's upcoming album, Heaven & Earth, feels familiar and seamless. "We've been doing it so long, we know the transition points," says Robert Miller, one of the West Coast Get Down collective's drummers. "What he's playing, how he plays it; don't get too lost, you'll miss a cue – if there is one. Some cues are felt."
Washington and his group have been playing for more than two decades, since their high-school band teacher brought them together (though Miller and Washington go back to pre-school). All were the talented sons of working musicians, dreaming big as gang violence swirled around them in south central Los Angeles. Though they didn't expect to be at the vanguard of the movement redefining jazz, here they are: winning Grammys and Emmys, playing California's Coachella festival and drawing diverse audiences that do more than simply sit and nod appreciatively at a well-executed glissando.
"The music was always there," says Washington. "It was always on the music scene and in the fabric of society. It's just that its reputation was really bad. To me jazz is just self-expression in the moment. People have always loved that." The fact that Washington and the rest of the West Coast Get Down are based in LA comes as no surprise. It's a place that no one would peg as a jazz hub, which meant that Washington and friends grew up free of genre expectations.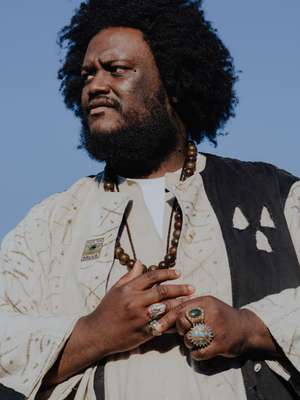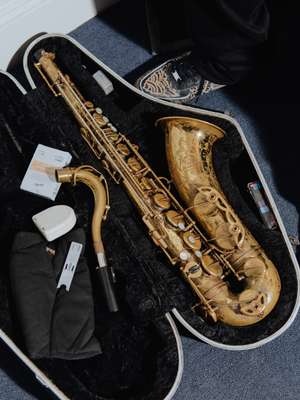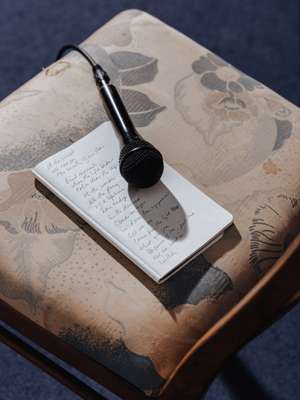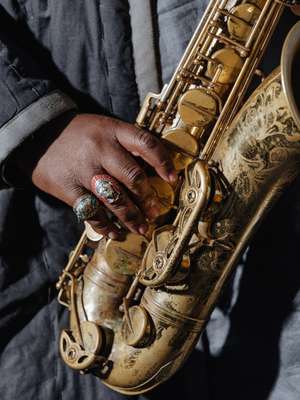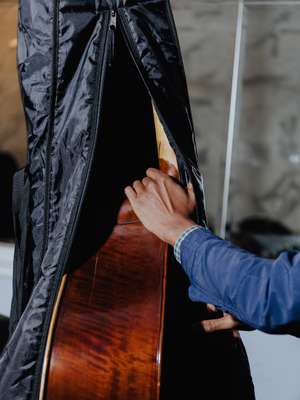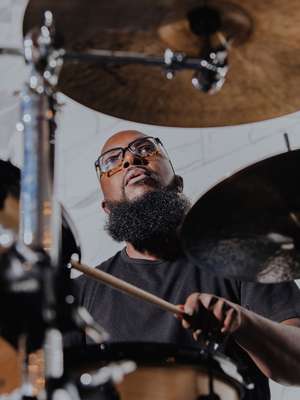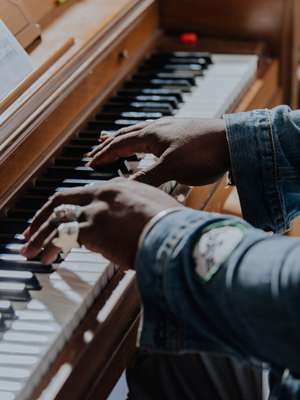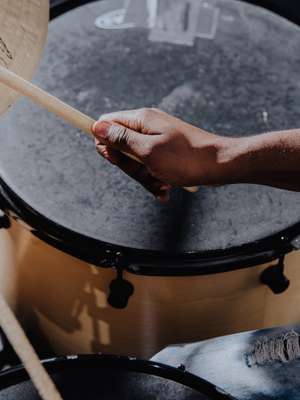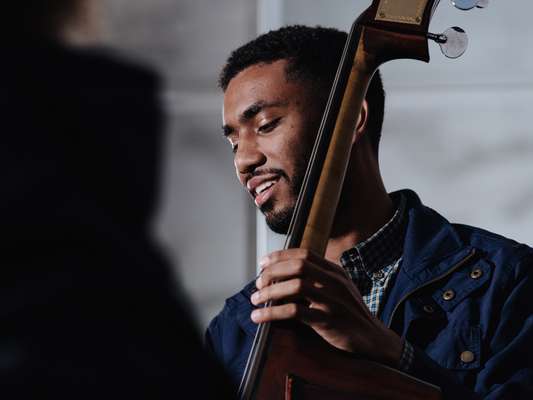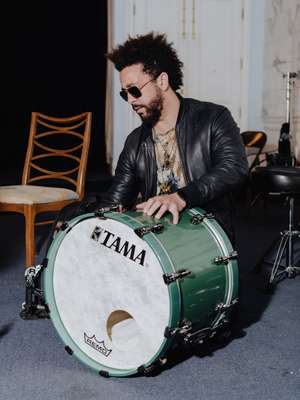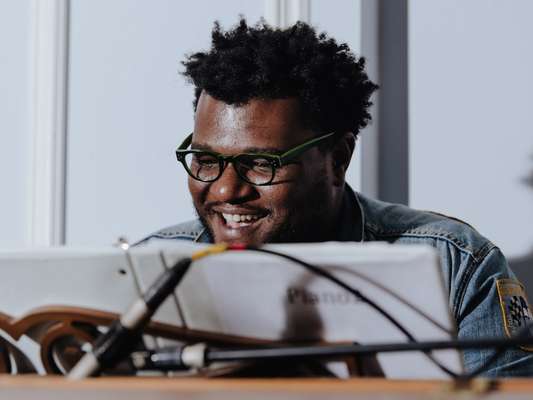 "Look at my music collection and you'll see Parliament, John Coltrane, Busta Rhymes, the Beatles, Stravinsky, all living on the same shelves," says Washington. "That wide expanse of music has always been there."
While Washington was touring with Snoop Dogg (and writing essays in hotel rooms for his ucla musicology classes) his high-school bandmates were doing stints with acts as diverse as Erykah Badu, Suicidal Tendencies and Natalie Cole. Virtuoso bassist Stephen Bruner, aka Thundercat, now an acclaimed artist in his own right, was an integral part of Kendrick Lamar's Grammy-winning and genre-defying third album To Pimp a Butterfly, on which Washington played sax and directed the strings.
After more than two decades of accolades within the jazz community, Washington cemented his name on the world stage in 2015 with a triple-album epic called, simply, The Epic. The source material was a book of hundreds of songs written by him and West Coast Get Down and perfected in freewheeling jam sessions at Fifth Street Dicks, a coffee shop in Leimert Park. Over a month in December 2011, Washington and co rented a studio in LA and recorded more than 150 songs, resulting in seven albums among the group, including Miles Mosly's Uprising. "We were all second-generation musicians and all of our dads had stories about amazing musicians," says Washington. "I didn't want our thing to be just a story. I thought, 'We got to get in there and, if nothing else, just document it.'"
Acclaim for The Epic was almost universal, landing Washington on Best Album lists and requiring a tour that spanned the US and Europe. The comparisons to Coltrane came swiftly. The Epic's shortest song is six minutes and 32 seconds but most are more than nine. This isn't a problem. Washington's are songs in constant motion, creating tapestries of sound that veer from jazz to soul and from classical compositions to psychedelia and film scores.
"It was against my belief system to think that music had to exist in some kind of format," he says. "There are cool songs that last a minute and a half and there are cool songs that are 15 minutes long. There are albums that are cool in 20 minutes and there are albums that happen over three hours, that's just how it is."
Arriving less than two months after To Pimp a Butterfly and two months before author Ta-Nehisi Coates' autobiographical Between the World and Me, Washington's album sat smack in the middle of two monumental works that both defied and recast the discussion of race in the US. "In periods of enlightenment throughout history, music is at a heightened level," he says. "You go to the Renaissance, you go to the civil-rights era; just go through these periods where it seems like people are really moving forward and you'll see that music is progressive at the same time."
Lacking the power that words offer Lamar, Washington says that his own contribution is more emotional in nature. But his intention is every bit as political as his contemporaries. A tall black man who grew up in the ganglands in south central LA, Washington had an intimate knowledge of the threats facing him and his community from within and without. The divide in his country feels familiar but more complex. "There's a fork in the road because this world voted for Donald Trump but it also buys Kendrick Lamar records," he says. "We were at that fork in the civil-rights era and in a lot of ways we didn't go the right way."
So what's a musician to do? For one, Washington prescribes a healthy dose of Coltrane. "There's a level of enlightenment that every single John Coltrane fan has, an understanding of the universe," he says. "I've never met a John Coltrane fan that is a cold-blooded capitalist." Second, Washington spent the last two years working away at Heaven & Earth with the hope that he'd create something proactive rather than reactive.
"You start thinking, 'Why isn't the world the way we want it to be?' Then you get overwhelmed when you look at the size of it," he says. "I started thinking about the world I'm creating within this world – the music we're creating, the shows we're doing and what we've done for music. I thought, 'Oh, wow, actually I do have control.' Donald Trump can't control what songs we play, even with his nuclear bombs he can't control the songs we write. We all have control over our own world."
Wig out with Washington:
Fancy seeing the man himself in action? Here are a few selected live dates from his upcoming tour.
6 May Cheltenham Jazz Festival
14 May Razzamatazz, Barcelona
1 June Paradiso, Amsterdam
15 June Forest Hills, New York
10 August Haven, Copenhagen
18 August Summer Sonic, Tokyo