10 steps to success / Copenhagen
Trash talk
The Vipp pedal bin went from one-off gift to global bestseller; the inventor's daughter explains.
First bin made: 1939
Employees: 48
Countries in which Vipp products are sold: 30
Bestselling product: The pedal bin
Products Vipp makes: 65
Components that go into each bin: 42

The humble pedal bin is a ubiquitous household object but that wasn't always the case. In 1939 the wife of small-scale metalworker Holger Nielsen asked him to make her a hands-free bin for her hair salon in Randers, northern Denmark. He fashioned a steel one that was sleek and tall – with a foot pedal. It caught the eye of salon customers who wanted similar bins for their husbands' dental and medical clinics and so the Vipp brand was born.
Now co-owned by the Nielsens' daughter Jette Egelund and her children, the firm has brought the Danish pedal bin to the world. Speaking from her HQ in Copenhagen's dockside neighbourhood of Islands Brygge, Egelund cuts a sharp figure with an elegant bob of silvery hair. Today she is relaxed but when she took over after her father's death in 1993, business was slow and she had to learn it from scratch. "I was manufacturing in his small factory, I was visiting sub-contractors and I had to be my own logistics chief," says Egelund. "I worked all night and all day."
Going out to meet clients boosted orders, while a booth at the Frankfurt Design Fair made the Vipp bin an item of desirable industrial design. Bringing her children Kasper and Sofie into the business, as ceo and concept director, helped. "We have different skills," says Egelund. "We're lucky that this is the case but I remind them that we have to behave like colleagues and listen to each other."
Little has changed since it was first designed and Vipp's pedal bin remains a bestseller. It has even made it into New York's Moma, where its minimalist form has joined the ranks of works by Arne Jacobsen and Mies van der Rohe. Meanwhile the business has evolved, offering bathroom accessories, lamps and even kitchen units. At 68, Egelund is stepping back from day-to-day operations but isn't relinquishing control just yet. "This company is my baby."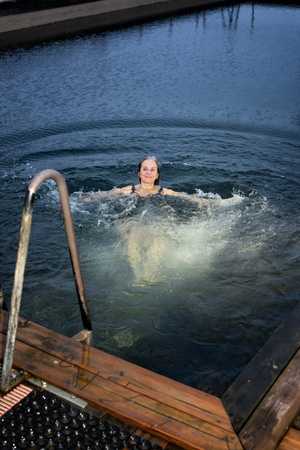 "I live by the harbour in Islands Brygge and year round I start mornings with a dip in the canal. It was a challenge at first but now it's a daily ritual that I couldn't live without."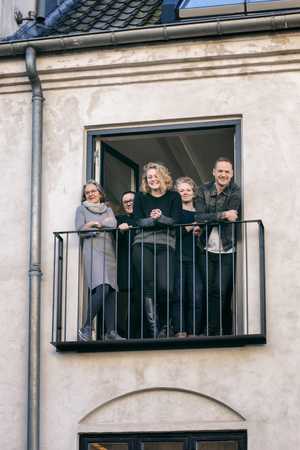 "Vipp would in no way be a success without our very dedicated team. Many of them have been with us for years and we function as a tight-knit family. We value teamwork above all."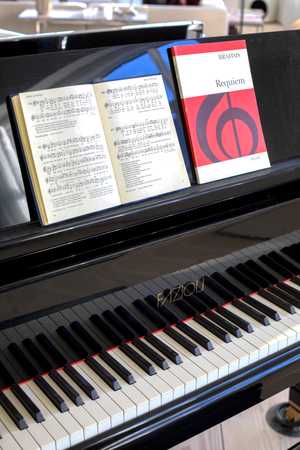 "Classical music is a big part of my life and I have been a choir singer for many years. It's important to be together with a lot of people, to see the result of your hard work. You're expressing feelings, you don't think about business or anything else."
"The Vipp kitchen was a huge milestone for us. Taking the step from a rubbish bin to a kitchen was a big leap but it was a joy to take the dna of my father's bin and translate it into something even greater."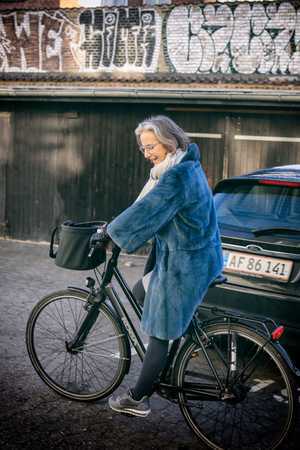 "Copenhagen is a city of cyclists. It's a trusted method of transport for me but also a place of inspiration, where I can be alone with my thoughts."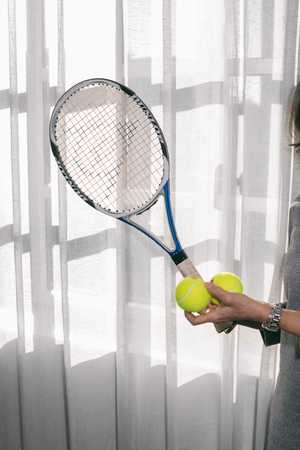 "I love tennis and often go away on tennis holidays to perfect my technique. I like to win. It's important to always try to get better at something you love."
"Shoe Dog is about how Nike was started. It's inspiring to read about other people's companies that started with nothing. I see a lot of parallels, everything starts with the worry: where do I get the money for my idea?"
"I start my day with ymer, a Danish dairy product that's good for your stomach. I have it with fruit and a slice of dark bread."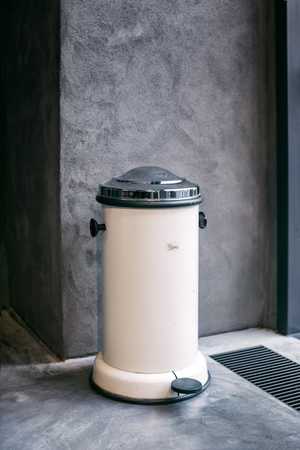 "My father never imagined that the pedal bin that was a gift to my mother would be the basis for what Vipp is today."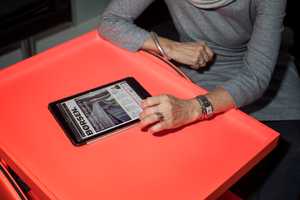 "My iPad is my companion so I can keep up with emails even when I'm in bed at night."