Cities / Cannes
Urban outfitting
Each year the Côte d'Azur hosts the property summit Mipim. We sat down with five influential players.
Every year in March the harbour-front of Cannes is taken over by Mipim, the world's leading property event. Industry veterans in suits flood the palm-lined Croisette as yachts chartered by real-estate firms dock in the marina. Since its launch back in 1990, Mipim has spawned satellite shows in the UK and Asia, as well as PropTech (property tech – get it?) summits in New York and Paris.
This year some 26,000 global visitors, including mayors, architects, investors and developers, landed on the French Riviera to make connections and ink deals in the spring sunshine. We met four key attendees and the man who runs the show, to find out which forces are currently shaping the industry and our cities.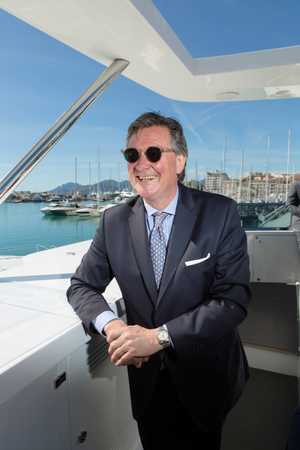 Dirk Bakker
CEO, Colliers International, the Netherlands
Colliers International is one of the largest commercial real-estate firms in the world, employing about 15,000 professionals across 69 countries. Bakker has been with the company since 2010.
MONOCLE: How is the property sector developing?
DIRK BAKKER: There's a lot of money available and, although there is not a lot of product, there is a lot of creativity. The question is how we can optimise and add value to properties. The political climate will be really important going forward. I am a very optimistic guy but I do see a lot of populism in the world and splintered political situations – just look at what happened in Italy. In the end it all comes down to perspective. Do you know the story of the two shoe sellers? One shoe seller says to the other: "I'm going to Africa, it's a great new market. Nobody's got shoes there." The other says: "I'm going to New York, it's a great market because everybody has shoes there." It really depends on how you look at it; you just need to see the opportunities going forward.
M: What are the markets to watch?
DB: The most exciting market is Spain but Croatia, Germany, Poland and Scandinavia are all becoming more important too. Brexit will definitely have an impact on the UK but it's good news for the Netherlands, which is vying for businesses to relocate there. Unilever has already announced it will be moving from London to Rotterdam. London is always going to be London but the fact of the matter is that some headquarters will move.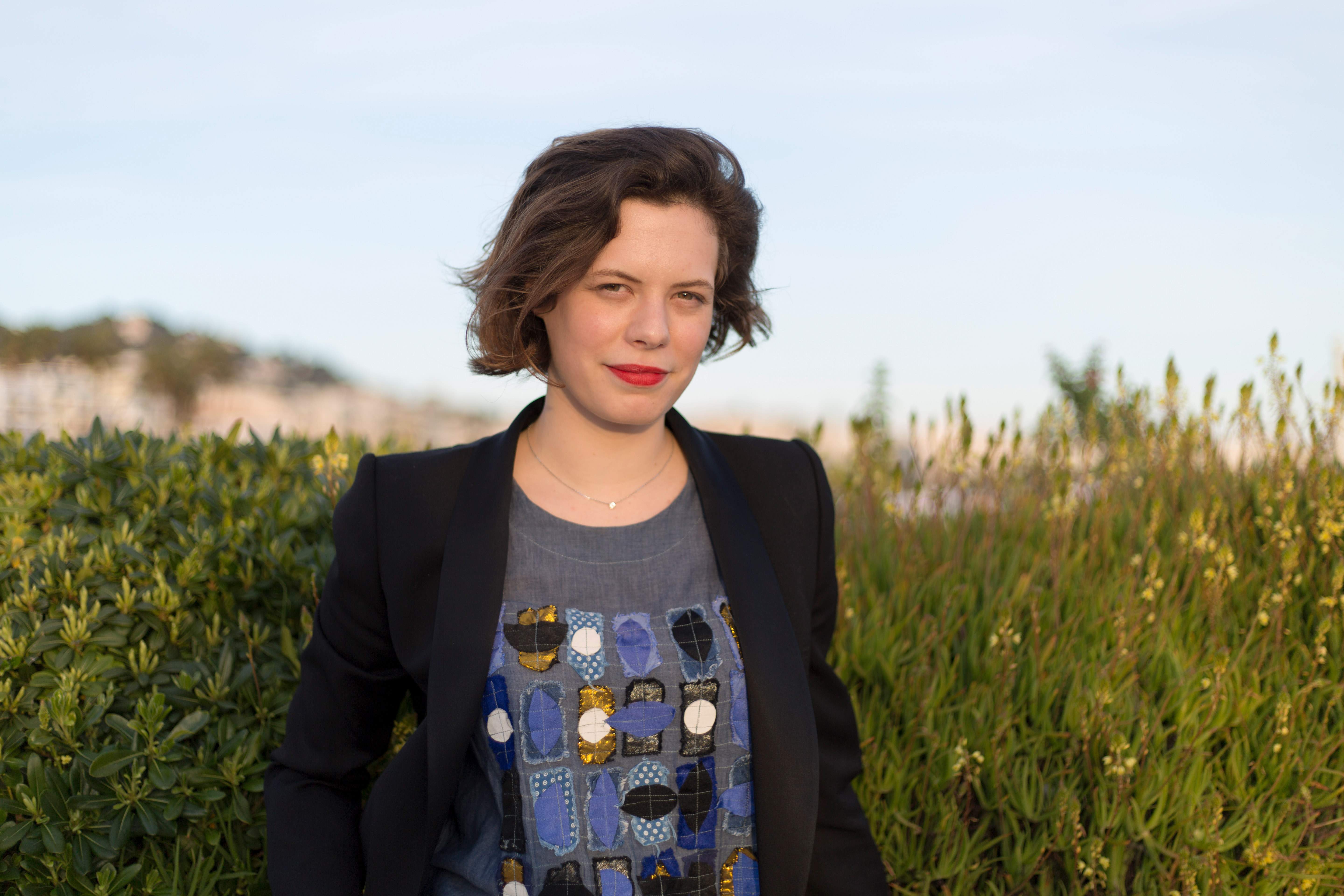 Alice Cabaret
Founder, The Street Society, Paris
Paris-based urban strategist Cabaret launched The Street Society to innovate urban development. Her agency consists of some 35 freelancers, including architects, landscapers, researchers and strategists, who help clients develop properties sustainably.
How can you shake up the property industry?
I wanted to create this group of like-minded people who could revolutionise the world of property and urban development. After my studies I spent some time in South Africa working on regenerating Johannesburg's neglected Maboneng precinct. Together with local developer Propertuity we converted this no-go area into a great mixed-use neighbourhood. It taught me that collaboration can positively transform a space.
Why is it time to reform how we build cities?
The world is changing and younger generations want to change cities in a positive way. We saw the effects of bad projects built across cities some 10, 20 or 30 years ago and have realised we need to address these mistakes by being open, flexible and collaborative.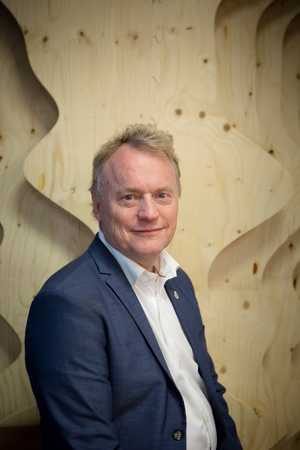 Raymond Johansen
Governing mayor, Oslo
Before being elected governing mayor of the Norwegian capital in 2015, Johansen served as the secretary general of the country's Labour party. Now, together with Paris's Anne Hidalgo and 17 other city mayors, he's involved with C40's Reinventing Cities, which is a competition designed to drive sustainable urban regeneration.
What do you hope to get out of this year's visit?
I'm here to meet colleagues, to share ideas and to put a green focus on top of the agenda. It's not just Oslo, Paris or Copenhagen: we're all facing the same challenges. Cities are responsible for 70 per cent of the world's emissions so we're responsible for pushing the Paris Agreement forward. In the past, investors had too much power and politicians weren't in the driver's seat. We have to be clear about wanting a green future.
How is Oslo tackling climate change?
We are counting co2 emissions the same way we count the budget. As cities grow, so does pollution from construction sites. That's why we invest in fossil-free construction sites. We're also electrifying our cars, cruise ships and ferries. We are the world's electric-car capital; 43 per cent of new cars sold in Oslo are electric. The state makes them cheap to buy and we make them cheap to use. Oslo can be a showcase for innovation so that cities with a heavier impact can see how initiatives work.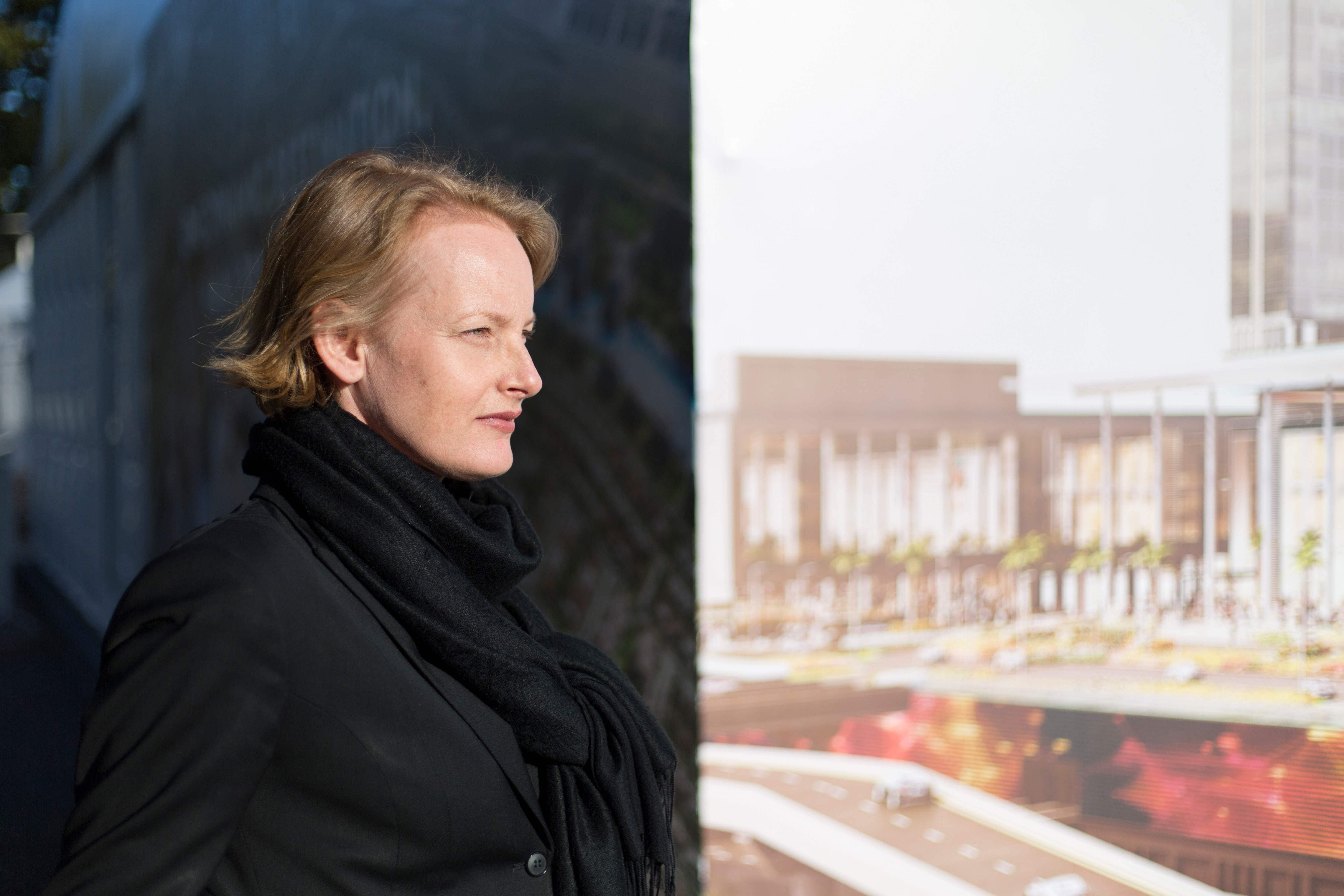 Alexandra Hagen
CEO, White Arkitekter, Stockholm
Hagen was recently appointed ceo of White Arkitekter, an international architecture and design studio that has 13 offices spread across Sweden, Denmark, Norway and the UK. This year its all-timber design for the Swedish city of Skellefteå's new cultural centre secured first prize in the Civic & Community category at the Mipim Architectural Review Future Project awards.
Monocle: How would you rate the mood at this year's Mipim?
Alexandra Hagen: The first time I was here was right before Lehman Brothers went down and it was very upbeat. For a number of years it's been tough but it seems as if the European economy is recovering and the building industry is benefiting from that. You can feel that here.
M: How can we build better cities?
AH: Cities are competing for capital, for talent, for all sorts of resources, and in order to do so successfully you need to create attractive environments. Architecture is really important for creating attractive cities. I would really hope that we keep investing in buildings that are not only sustainable but that actually add long-term value for the people living there. It's also important to invest in mixed cities so that we avoid polarisation and segregation. You cannot build a sustainable city without making it more diverse.
Ronan Vaspart
Director, Mipim, Cannes
As director of Mipim, Vaspart has his finger on the pulse of the property market. He joined the fair organiser Reed Midem in 2017 after working as VP of innovation and marketing projects at the Accor Hotels Group.
MONOCLE: To what extent does Mipim reflect the state of the property industry?
RONAN VASPART: Mipim is a good barometer of the real-estate industry and people are optimistic. When you see more people at Mipim it means the market is going well: this year we welcomed approximately 2,000 more delegates compared with last year. You also see a lot of innovation in the industry, which is why we launched the Mipim innovation forum as well as Mipim PropTech in New York and Paris.
M: What is the main thing that attendees will take away from this year's Mipim?
RV: By 2050 we'll have 9.7 billion inhabitants in the world and 60 per cent will be living in cities. When you speak about digitalisation and the sharing economy, everything links back to sustainability. It has to. Sustainability is becoming even bigger than before so having mayors at Mipim to share best practices and show concern for the environment is a good sign – and the reason we created the first sustainability summit at Mipim this year.